Design and Optimization of Turbomachinery
Ever-increasing environmental regulations, strict technical requirements, as well as strong competition in the market, demand a very high level of performance in current turbomachinery design, with typical goals such as increasing efficiency and durability. Modern simulation tools allow the designers a good insight into the performance measures of interest, but can be challenging and time-consuming to employ on a wider scale, especially when performing parameter studies. A proven way to overcome these challenges is automated design exploration and optimization.
Optimization and automated design exploration augment the development process by leading to better and optimized designs, shortening development times and reducing design cycles, as well as increasing the knowledge about the product's behavior, i.e., the influence of various parameters on its performance, early in the design process, when the freedom for making decisions is largest.
Apart from the aforementioned simulation tools, two crucial components are needed to achieve the desired process automation: a driver of the optimization process with appropriate systematic variation and optimization strategies, and a suitable CAD tool that can reliably produce the different geometry variants that should be analyzed.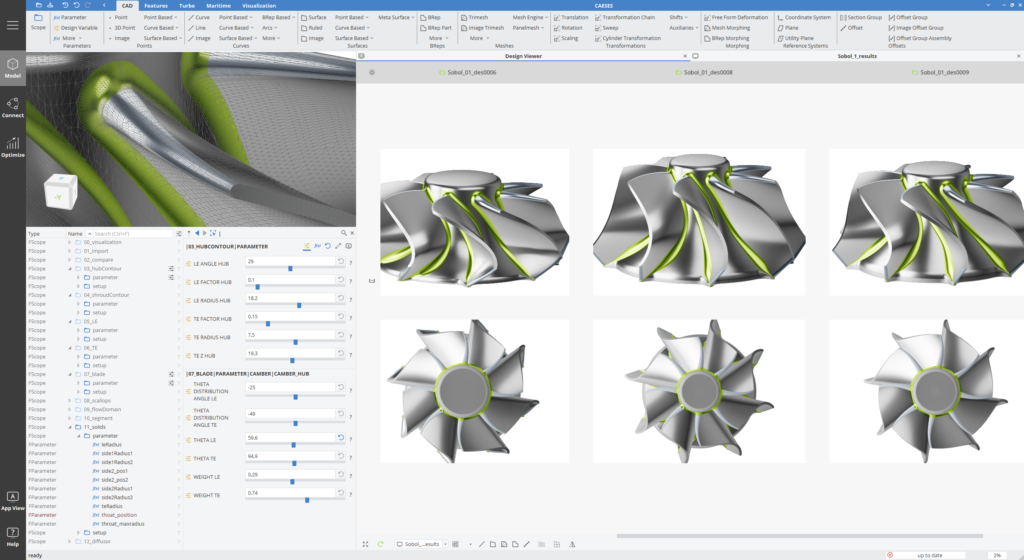 CAESES® is a comprehensive software solution for exploring and optimizing complex turbomachinery components. CAESES® bridges the gap between traditional CAD and simulation. It provides intelligent geometry models for robust variation of the shape, and CFD automation to conduct design explorations and optimization. In particular, the focus of CAESES® is the simulation-ready and variable CAD.
Why Would I Need an Additional CAD System?
In our experience, the primary bottleneck in setting up and running an automated design exploration or optimization process is related to the handling of geometry:
Geometry variation with traditional CAD systems is often tedious or prone to failure, i.e., some or even many of the variants fail to regenerate when changing parameter values.
It is difficult to consider, or even automatically fulfill, given constraints.
The quality of the CAD model might not be suitable for simulation (e.g., w.r.t. watertightness, level of detail).
Too many parameters make optimization inefficient.
Not enough control is given over critical geometrical properties.
For the most part, CAESES® is a highly specialized CAD system that specifically tackles these problems. It is focused on parametric modeling and variation of complex geometries for design studies and optimization. It provides efficient parameterization methods that offer a high degree of flexibility while using less parameters, comprehensive capabilities for integrating constraints, and simulation-ready exports that require no manual processing.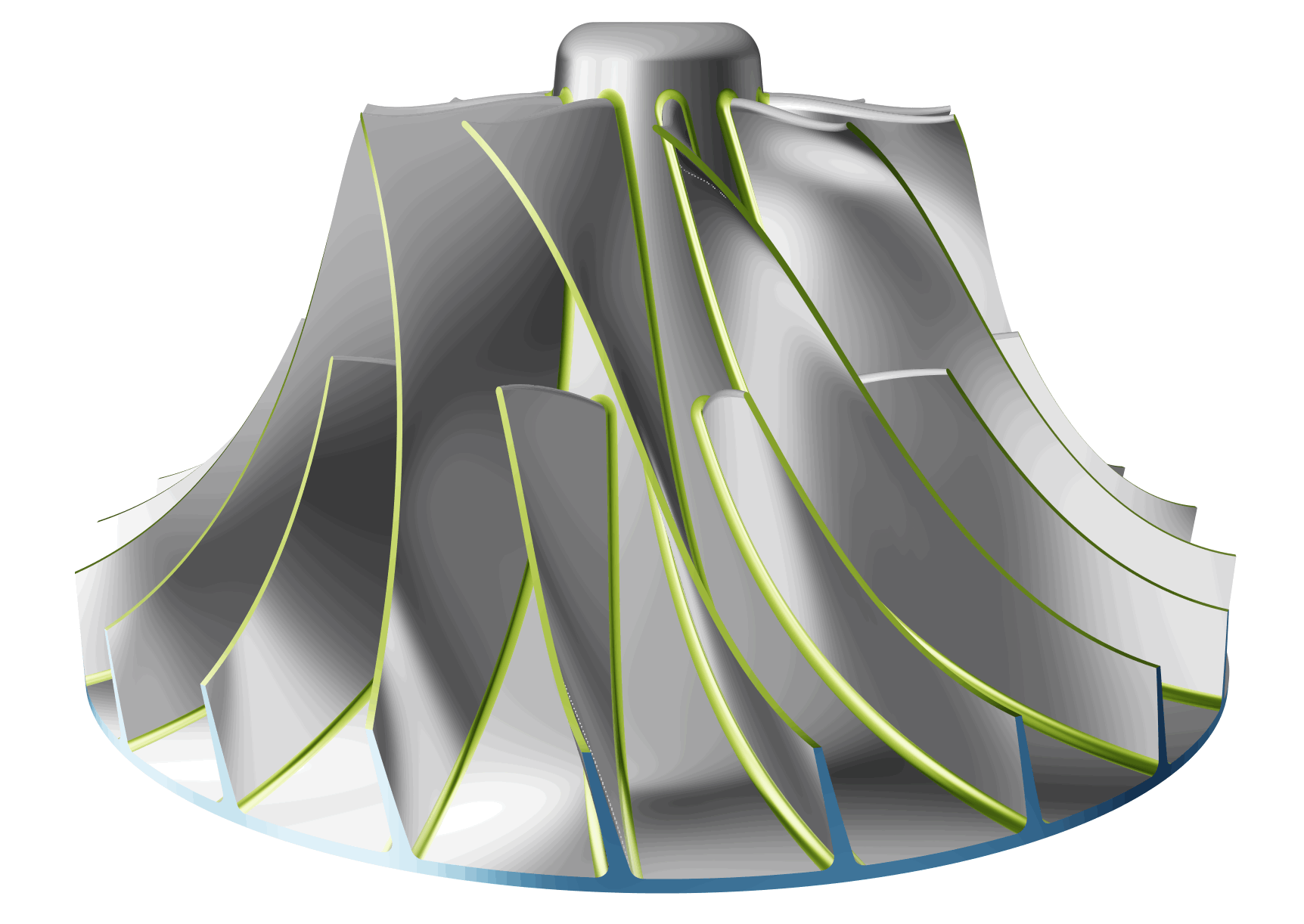 Turbomachinery Design Capabilities
CAESES® comes with an extensive set of capabilities to support the design and optimization of turbomachinery components:
Comprehensive parametric modeling of arbitrary blade and casing geometries based on fully user-defined parameterizations.
Endwall contouring, e.g., for non-axisymmetric hubs.
Inclusion of secondary flow structures, such as bypasses, wastegates, cooling structures, ported shrouds, etc.
Alternatively, powerful and flexible morphing capabilities for imported geometries.
Robust variation with little to no failed variants.
Full consideration of constraints, e.g., due to manufacturing and packaging reasons.
Fully-featured optimization environment with a wide selection of DoE and optimization strategies, as well as data management and post-processing capabilities.
Analysis of imported geometries (from CAD, sectional or scan data) and automated fitting of parametric models.
Users can implement customized preliminary design methodology.
Additionally, CAESES fully supports the integration into existing workflows:
Import of geometry data from external preliminary design tools, processing, and/or extraction of necessary parameters.
Generic interface to easily connect CAESES® to external solvers (typically CFD, but also structural and other disciplines).
Automated generation and export of solid and fluid domains for downstream simulation tools.
Geometry exports in several different formats suitable for your simulation/meshing tools, including special export formats like geomTurbo or Turbogrid.
Inclusion and parametrization of support structures for structured meshing.

Direct integration in ANSYS Workbench

through the CAESES Workbench App.
Full scriptability, to easily integrate CAESES® in third-party optimizers like modeFRONTIER, Optimus, optiSLang, and more.
Turbomachinery Applications
Aside from other not specifically turbomachinery-related geometries such as duct or manifolds, CAESES® covers the complete range of
modeling for applications such as
Turbochargers
Pumps
Gas and steam turbines
Aero engines
Fans
Hydro turbines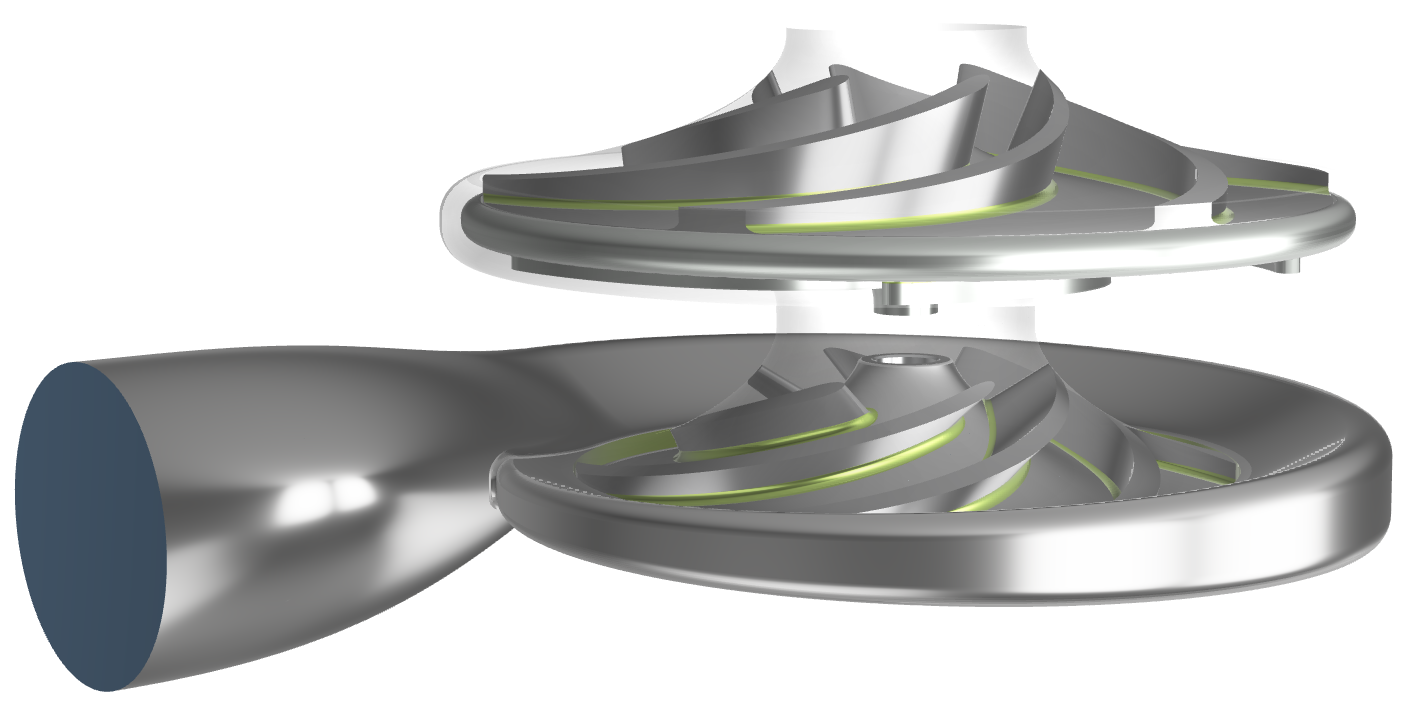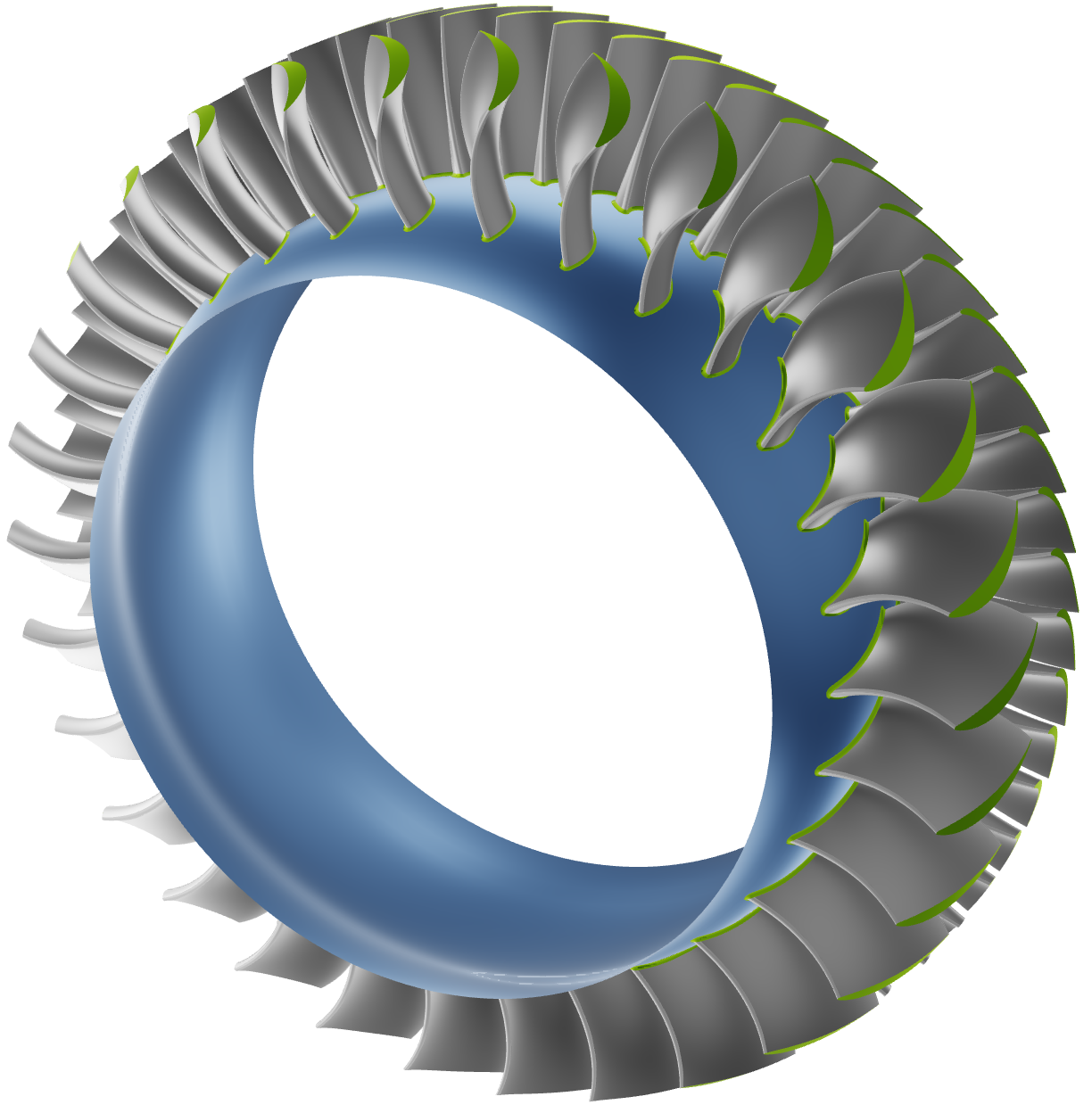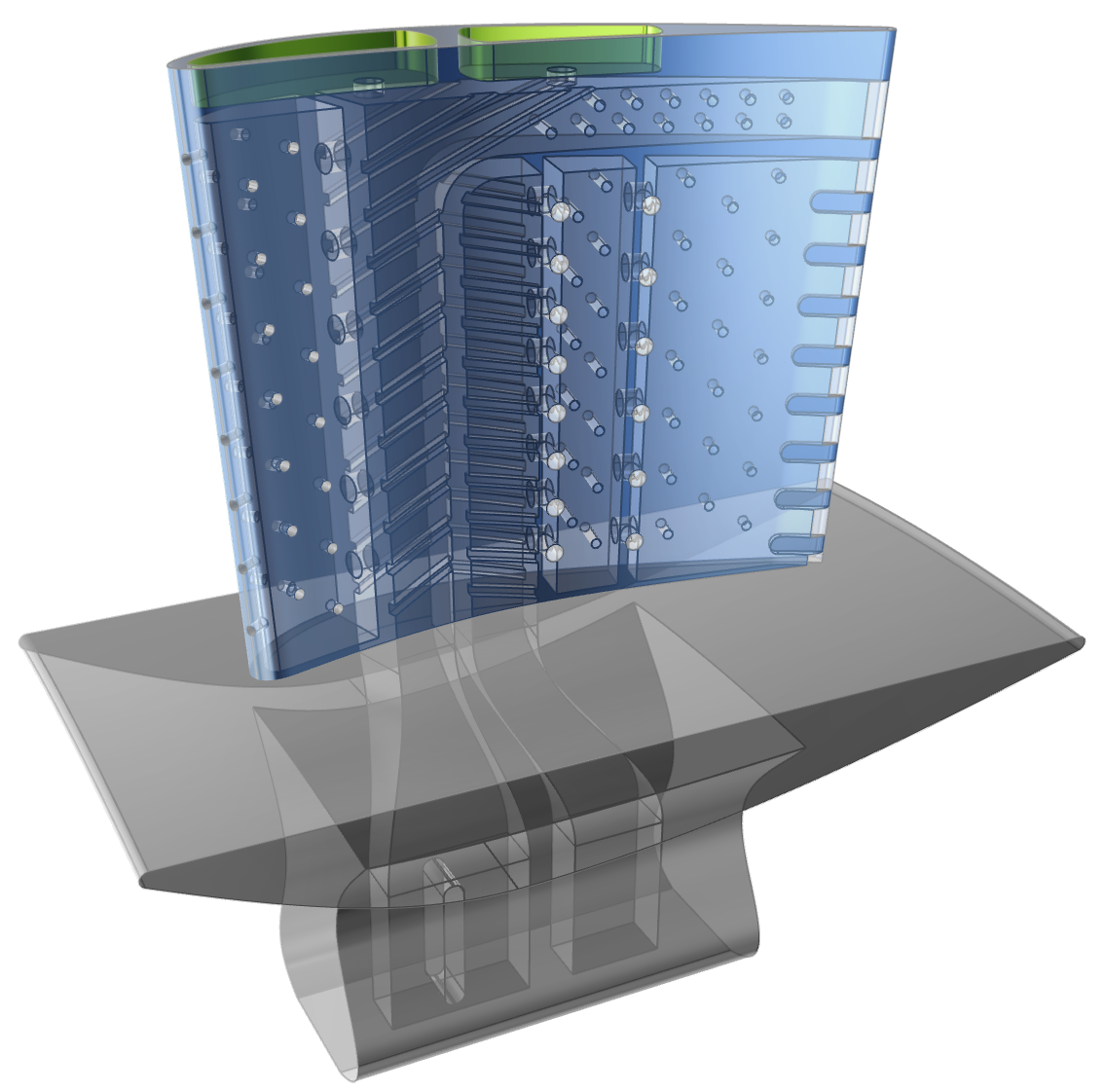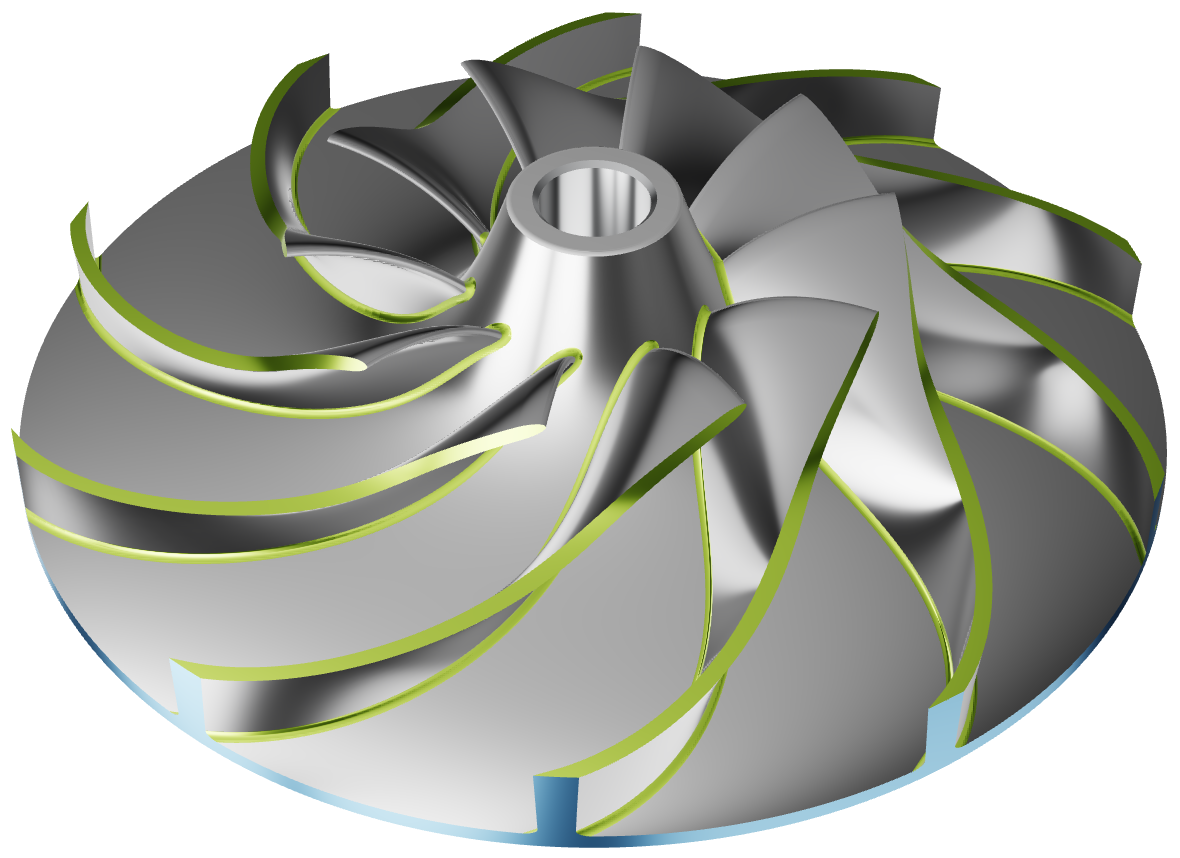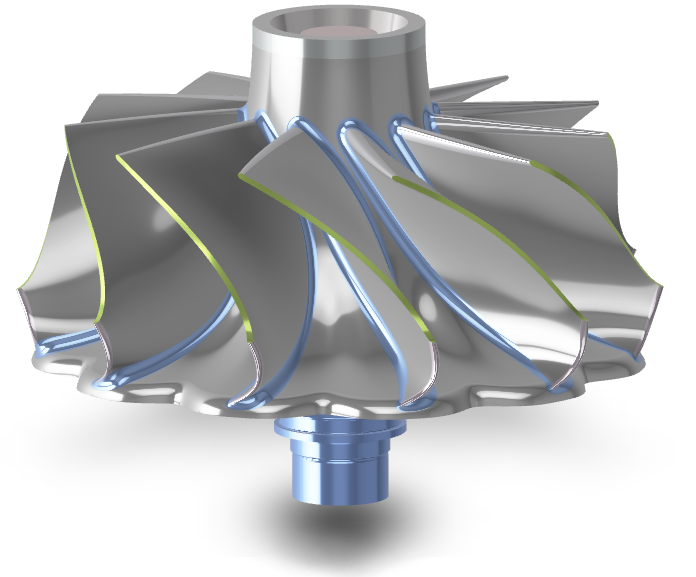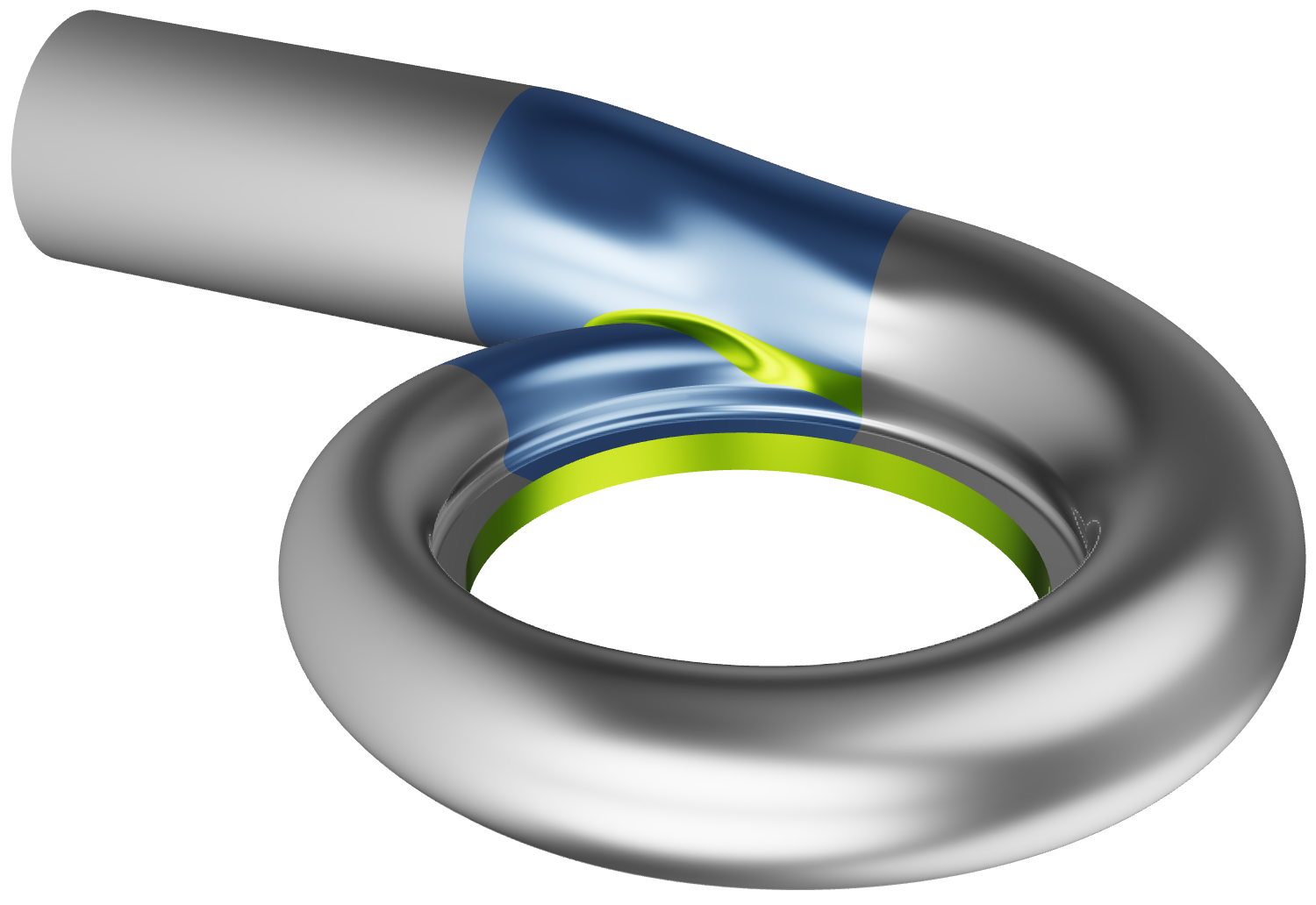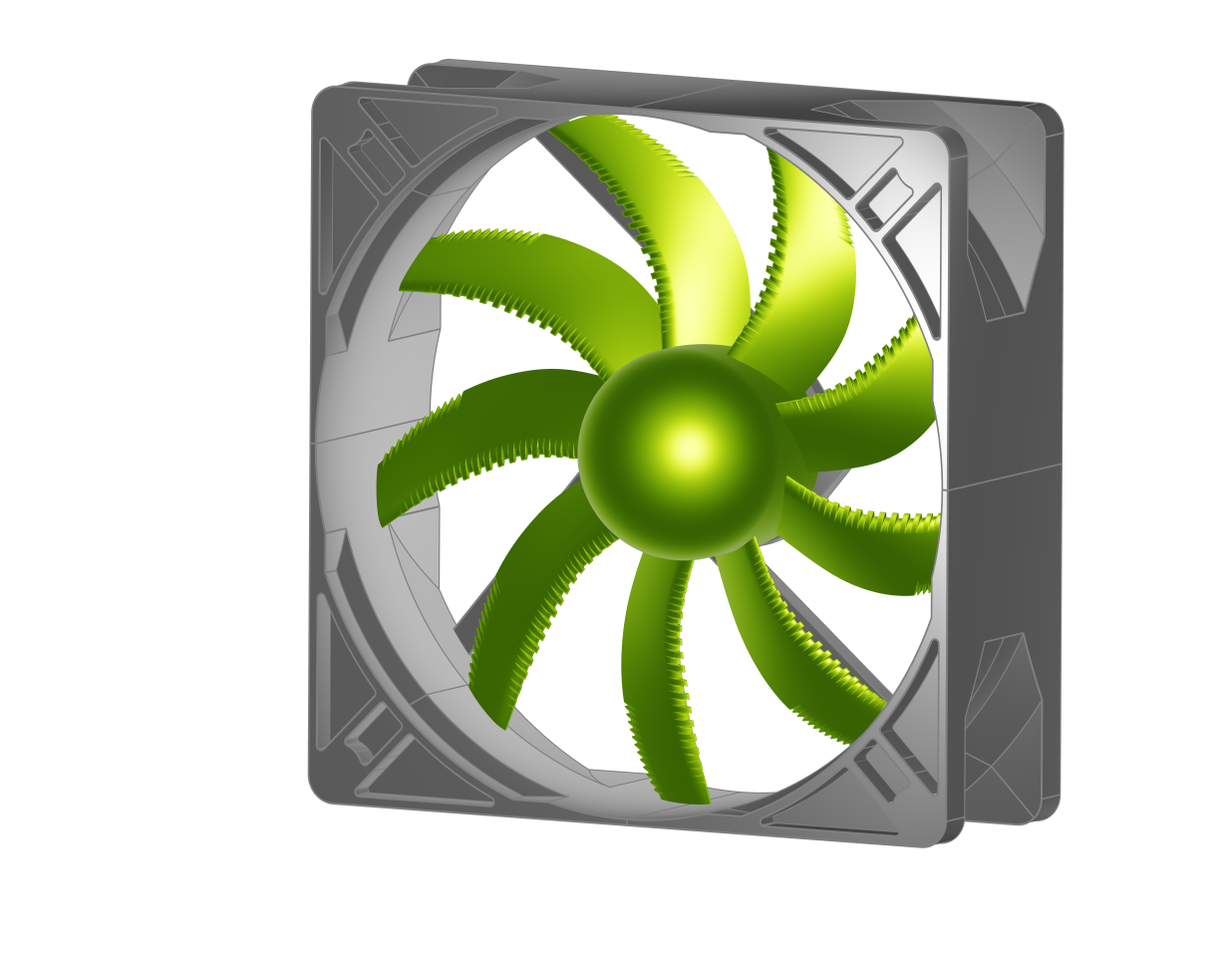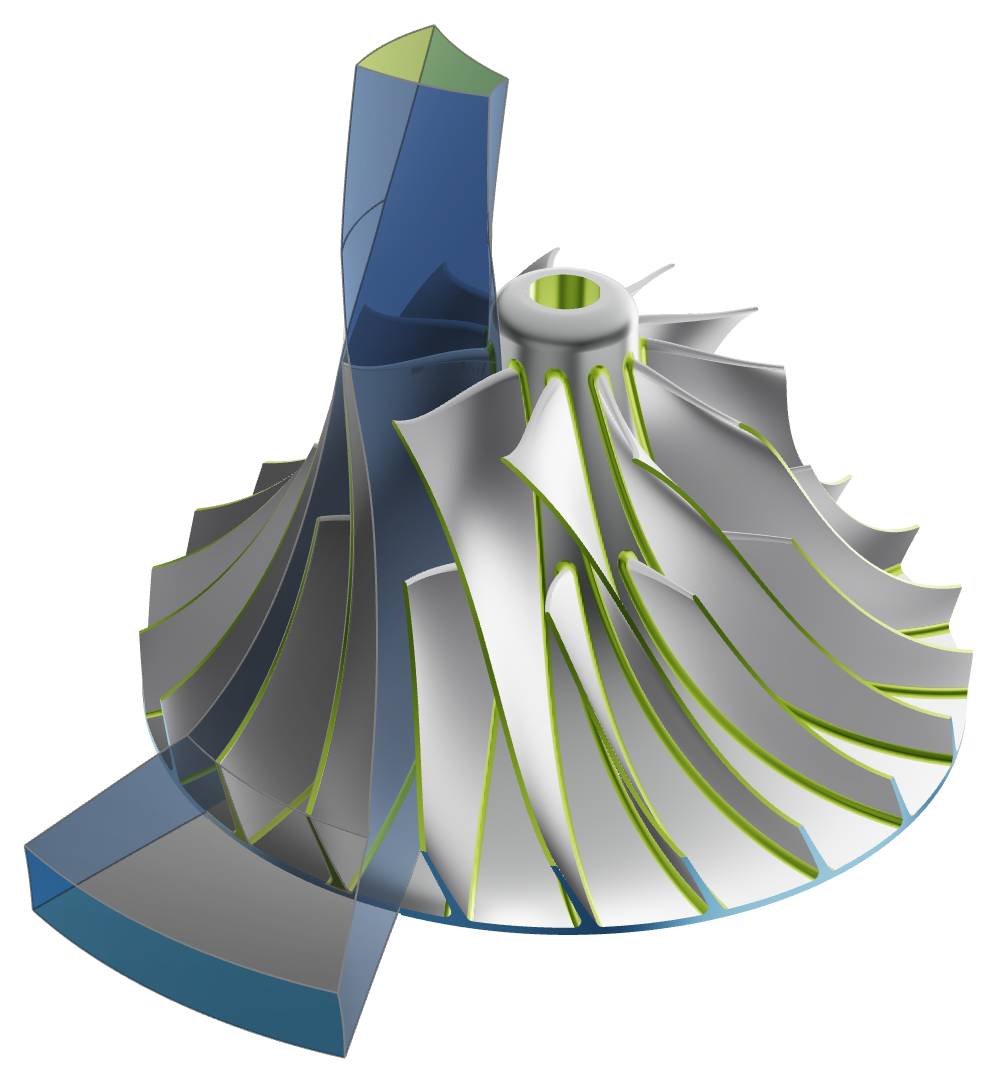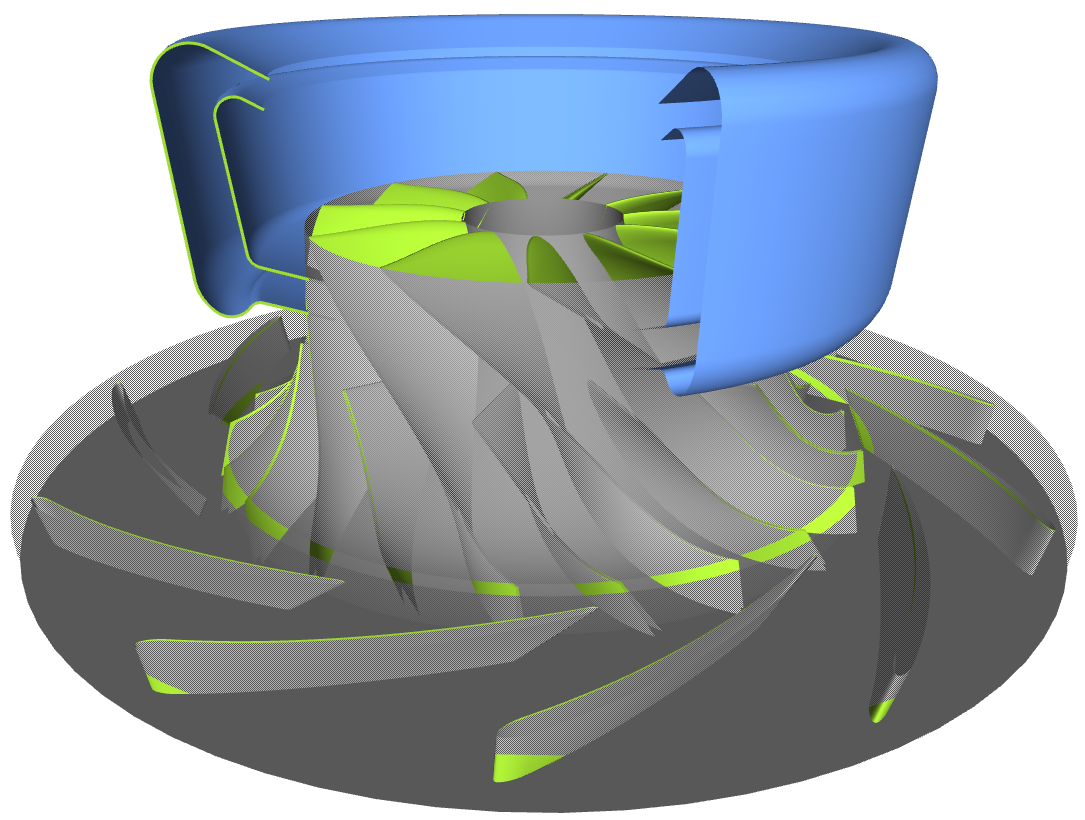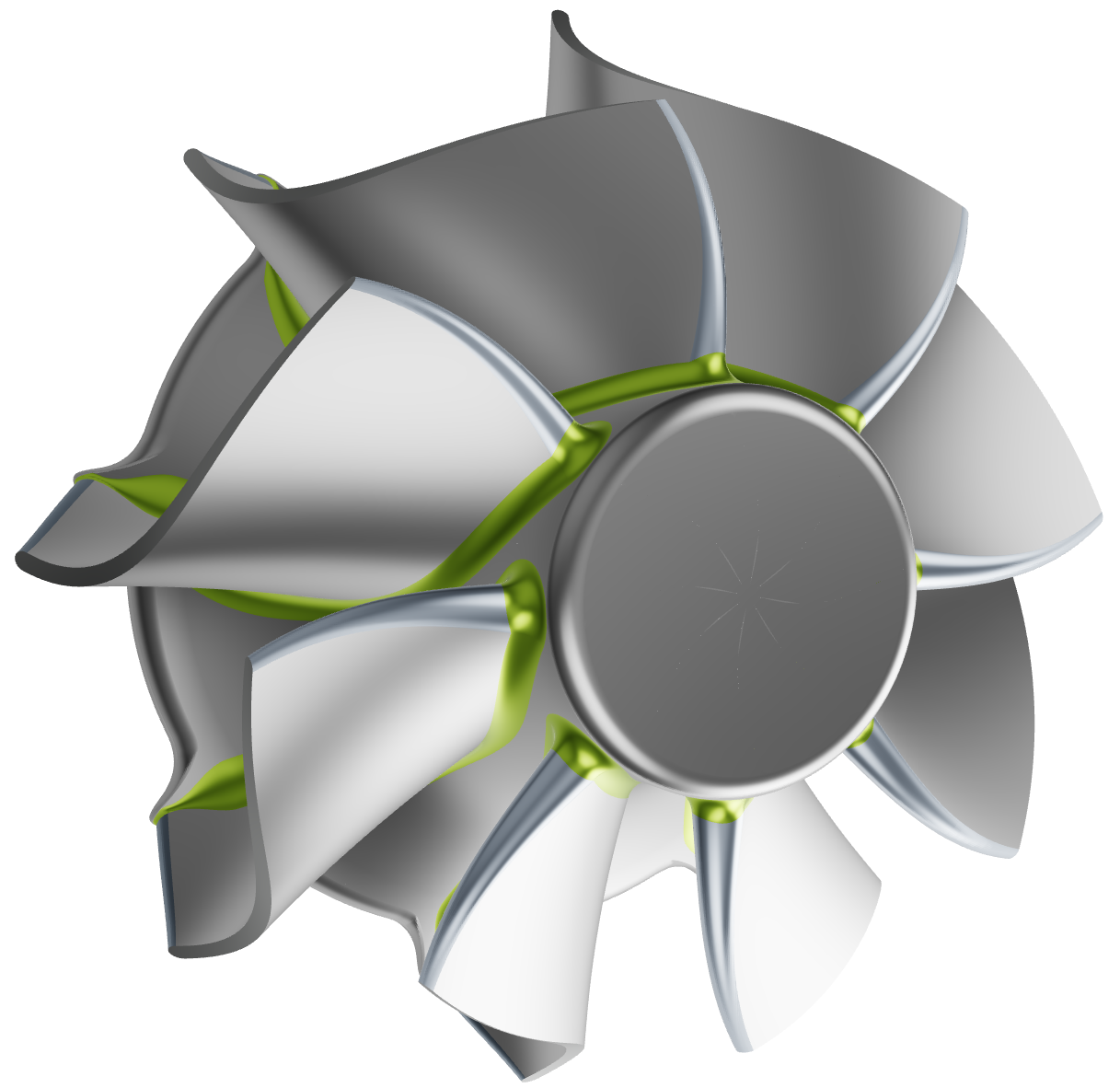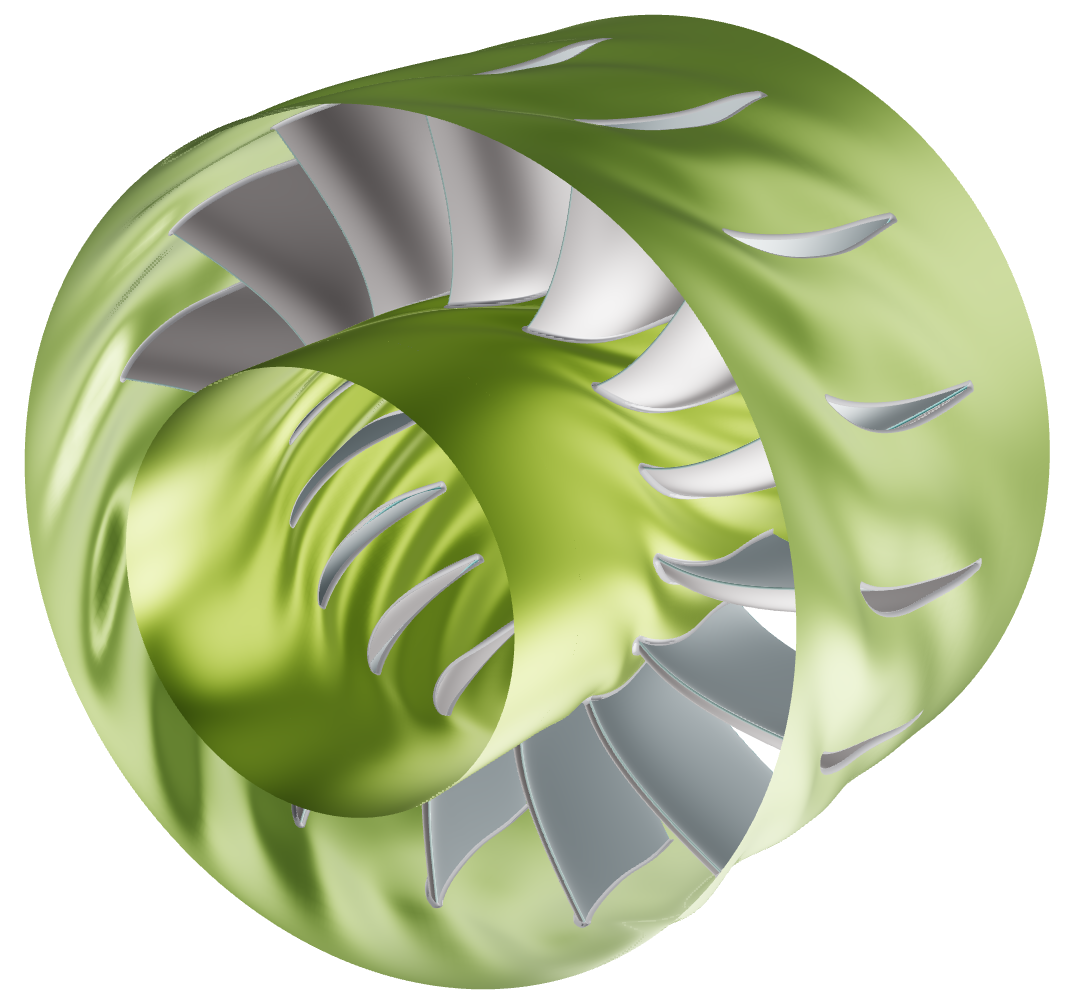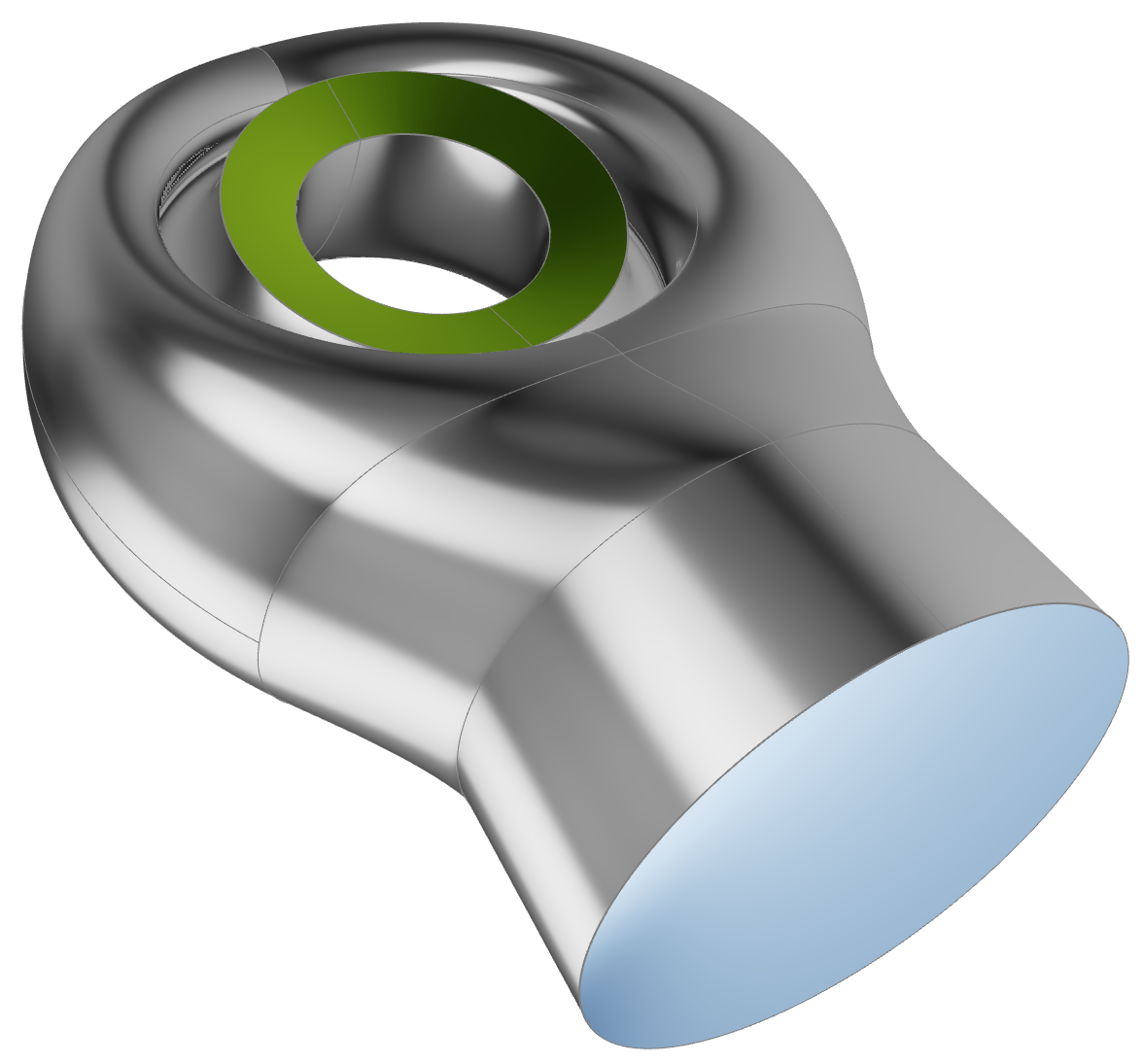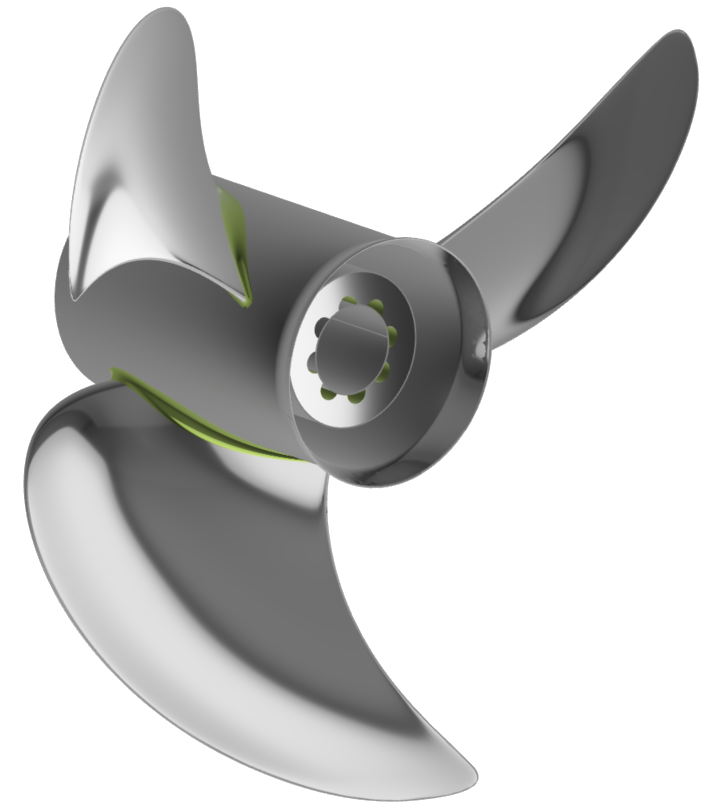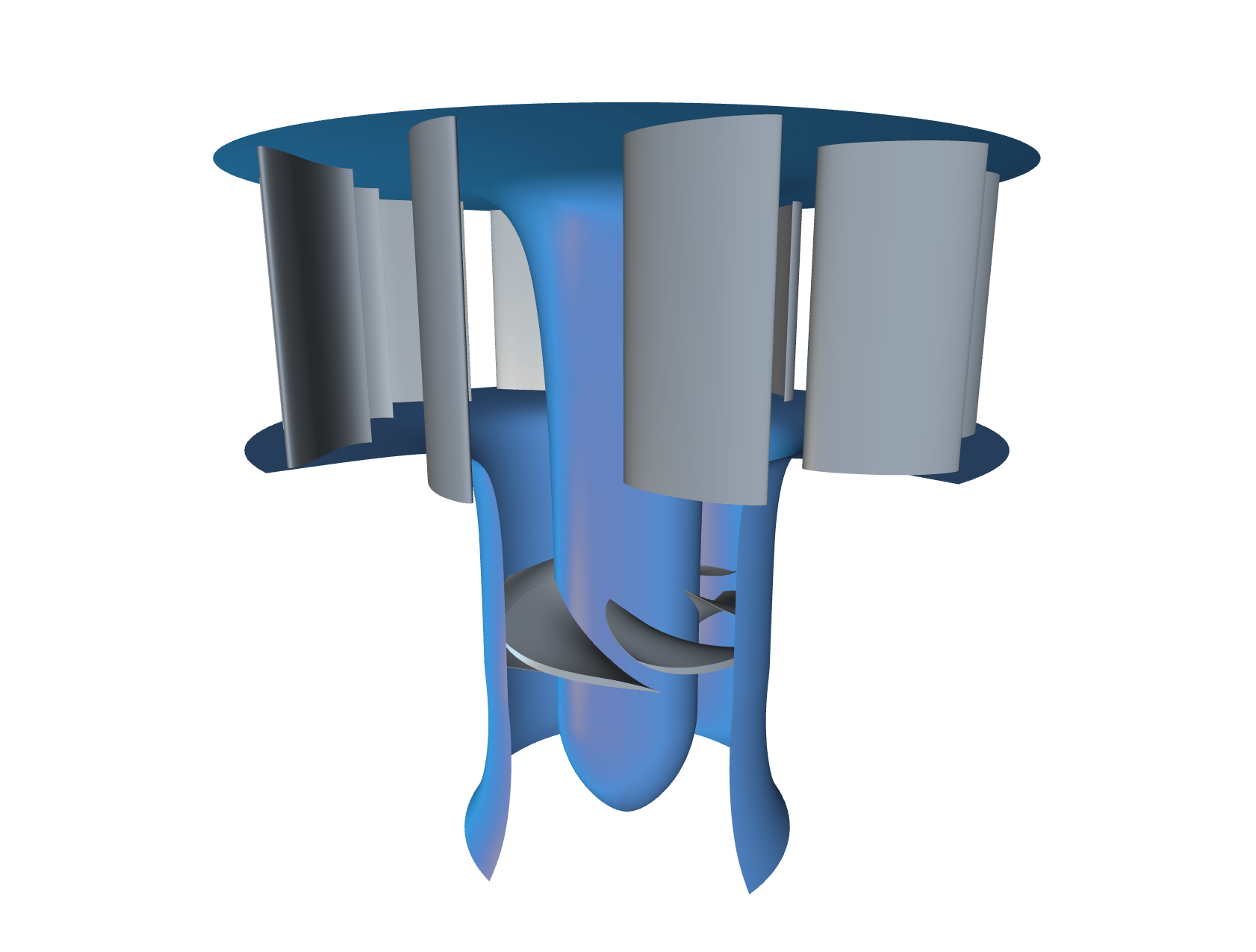 2-Stage Pump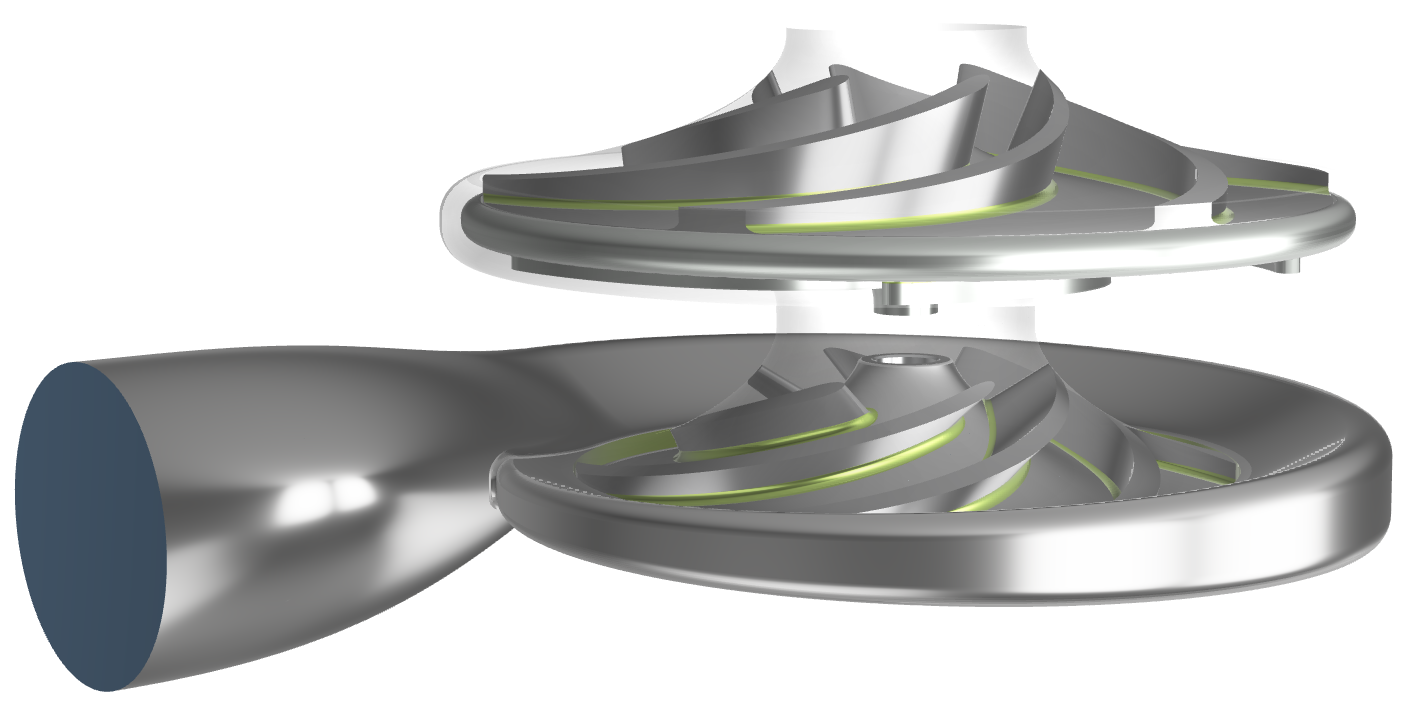 Gas Turbine Stage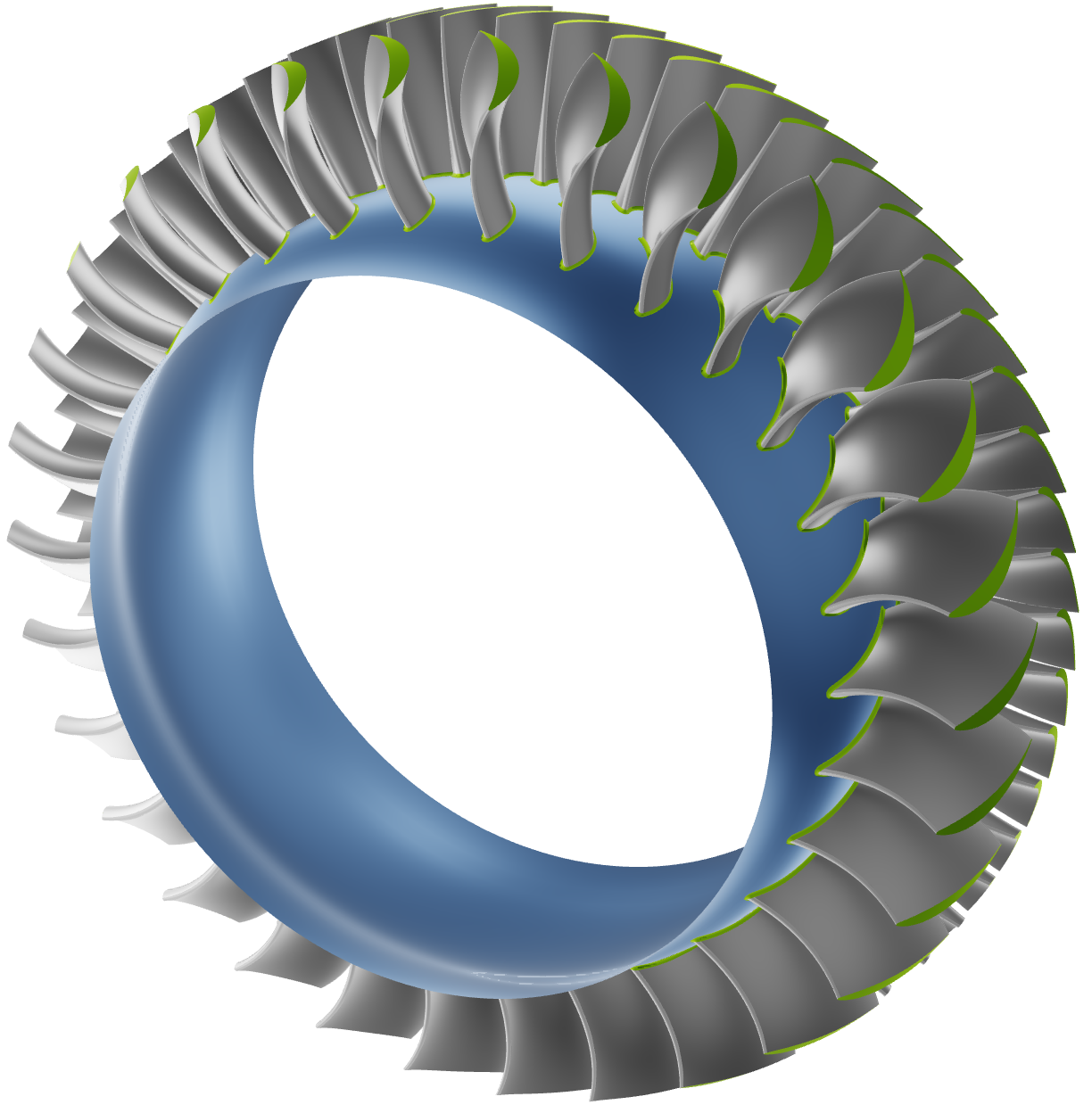 Turbine Blade Cooling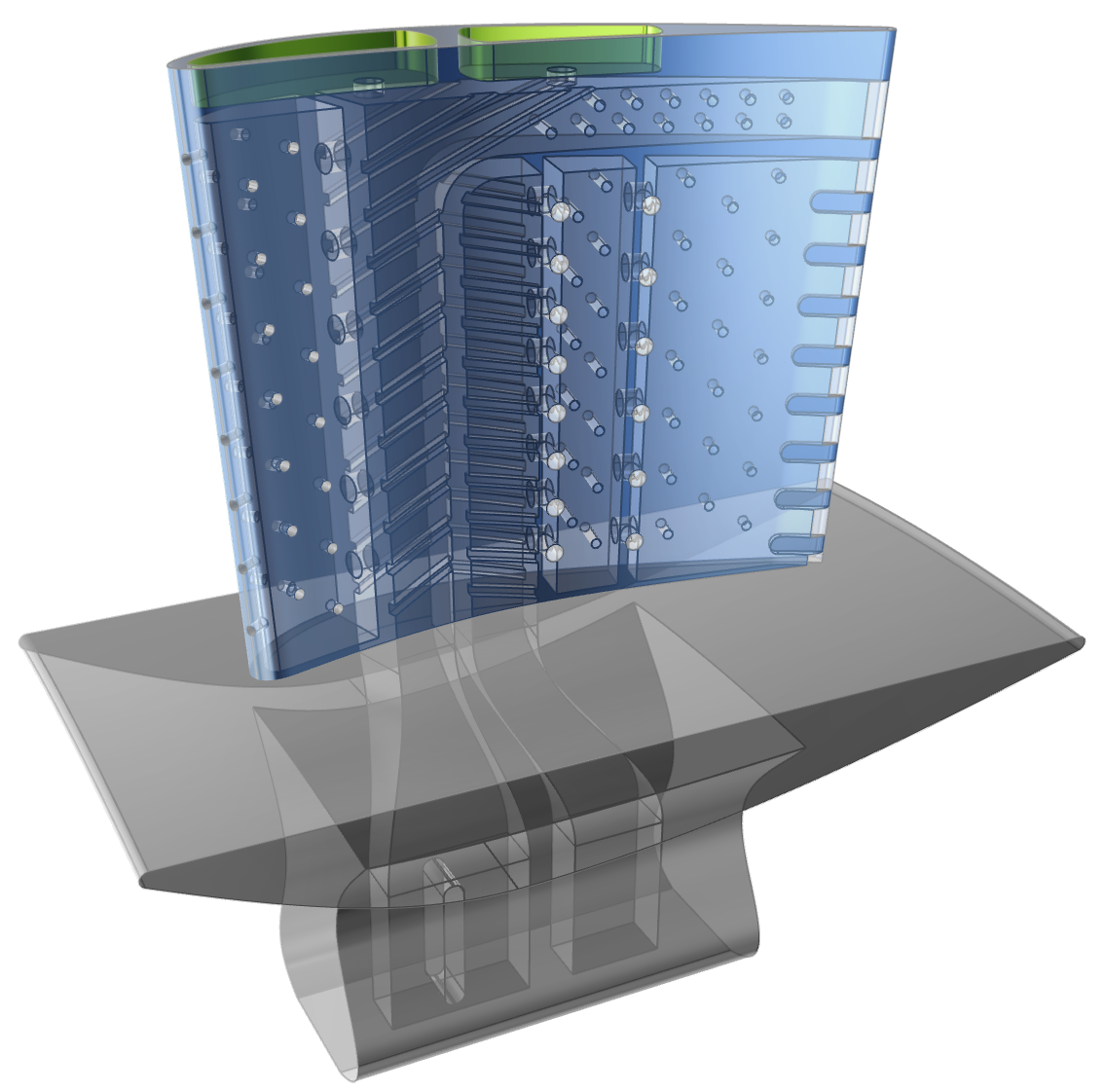 Pump Impeller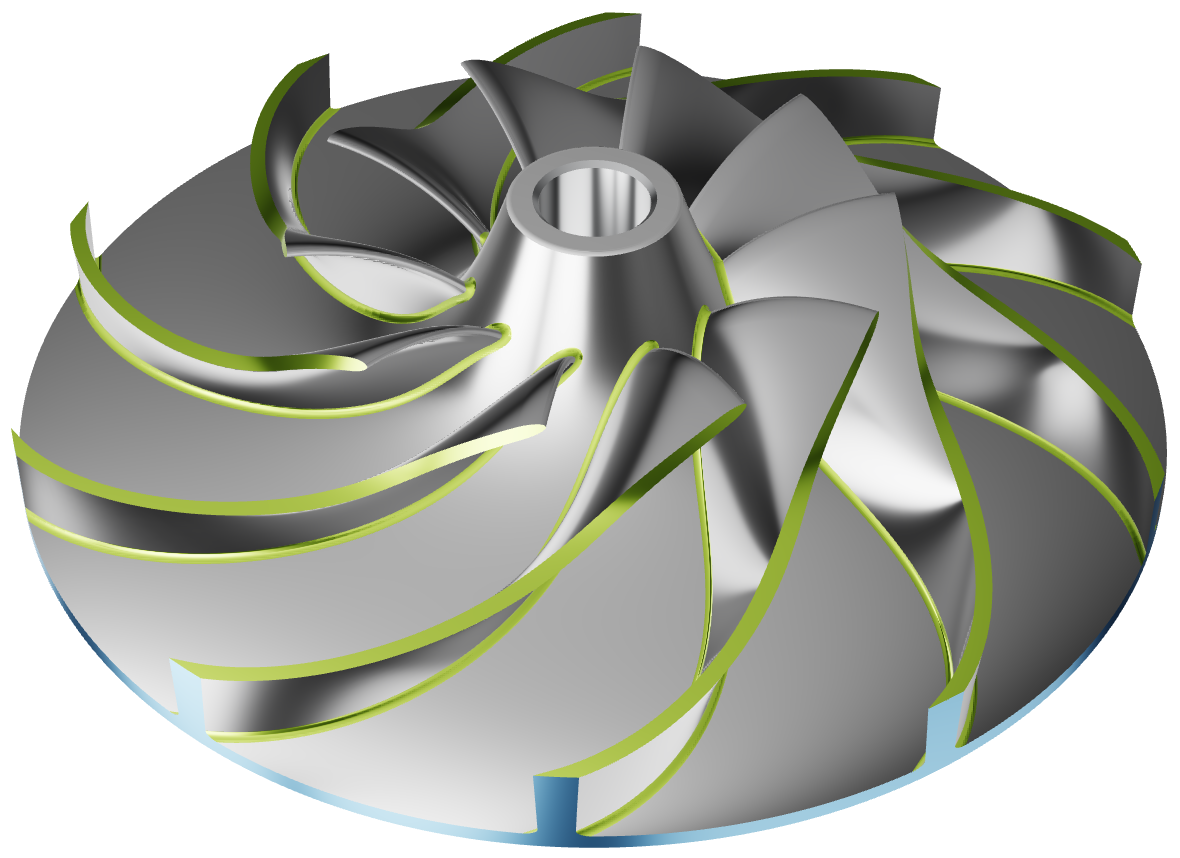 Turbine Impeller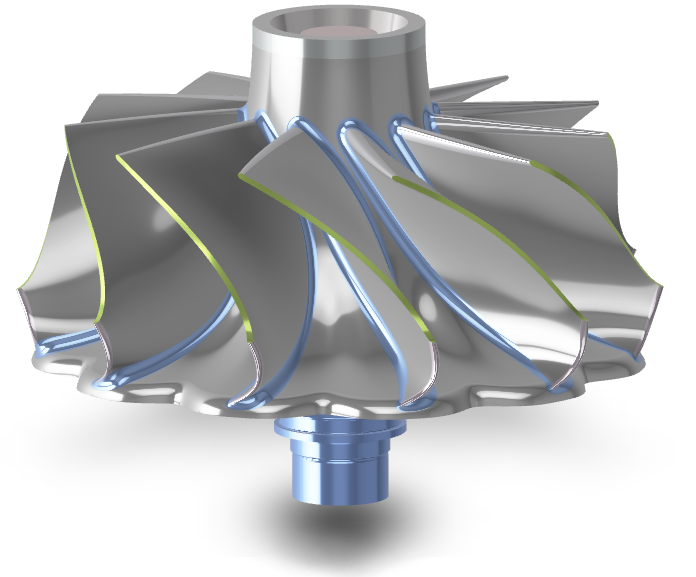 Volute Single Scroll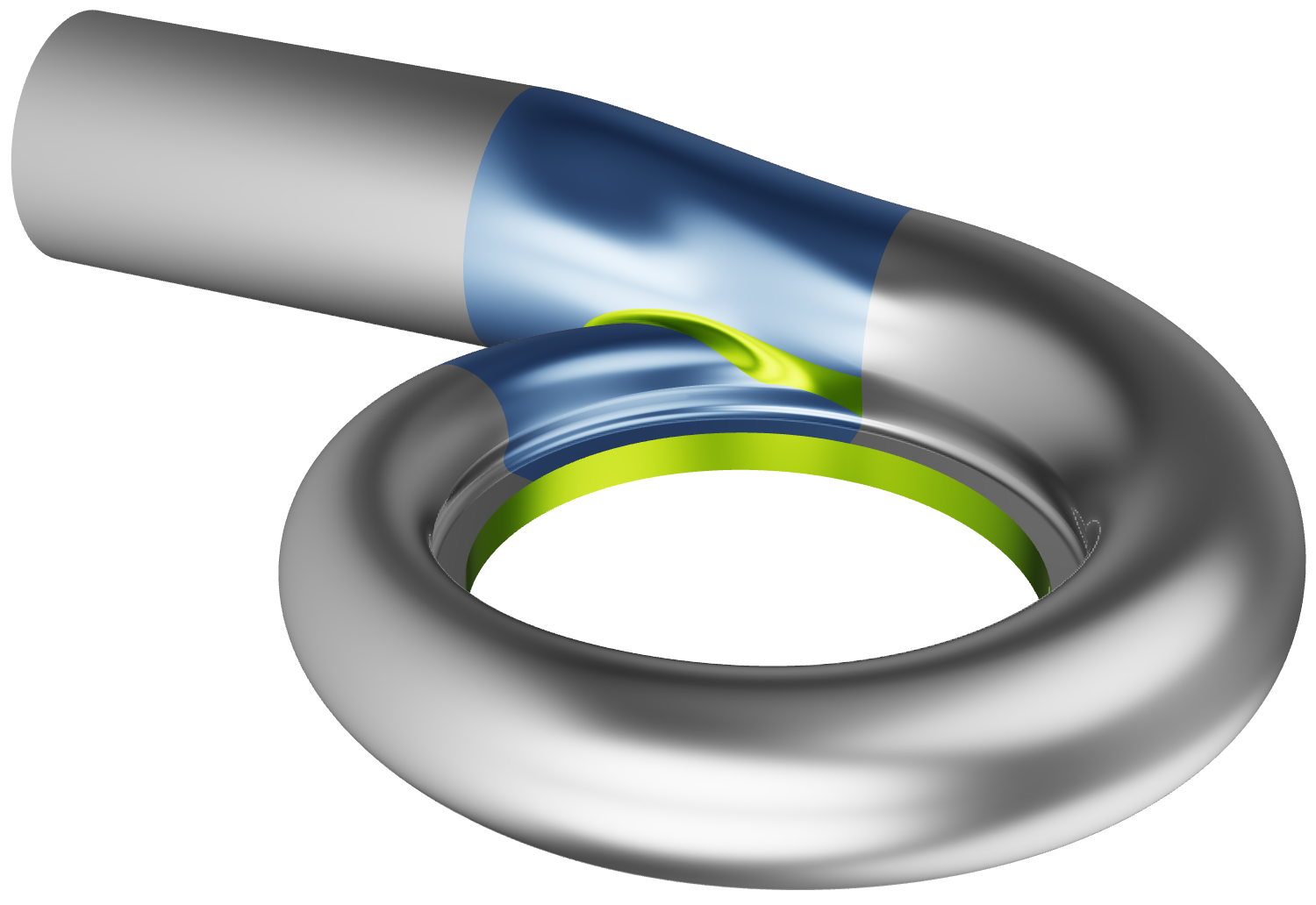 Volute Twin Scroll
Box Fan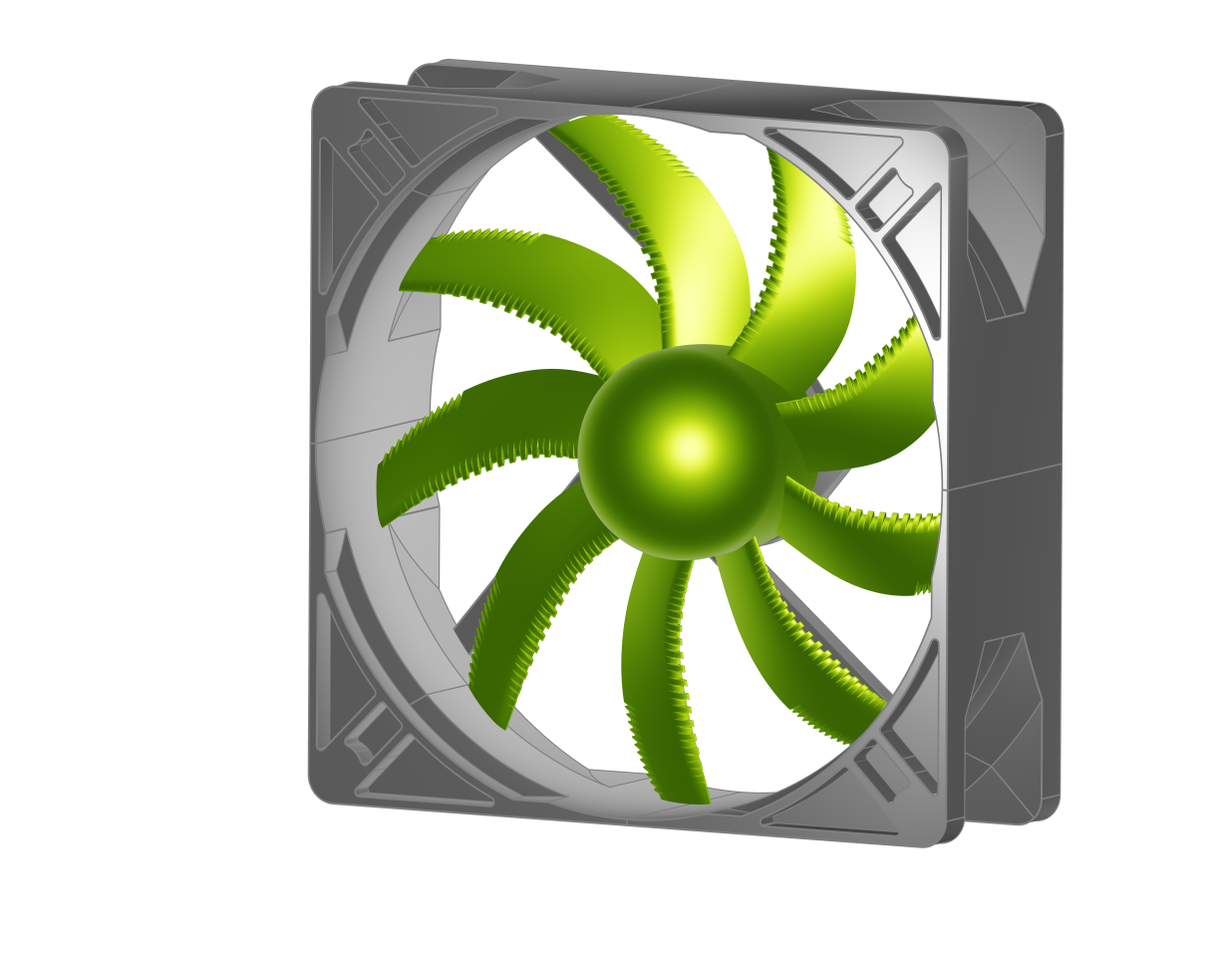 Compressor Wheel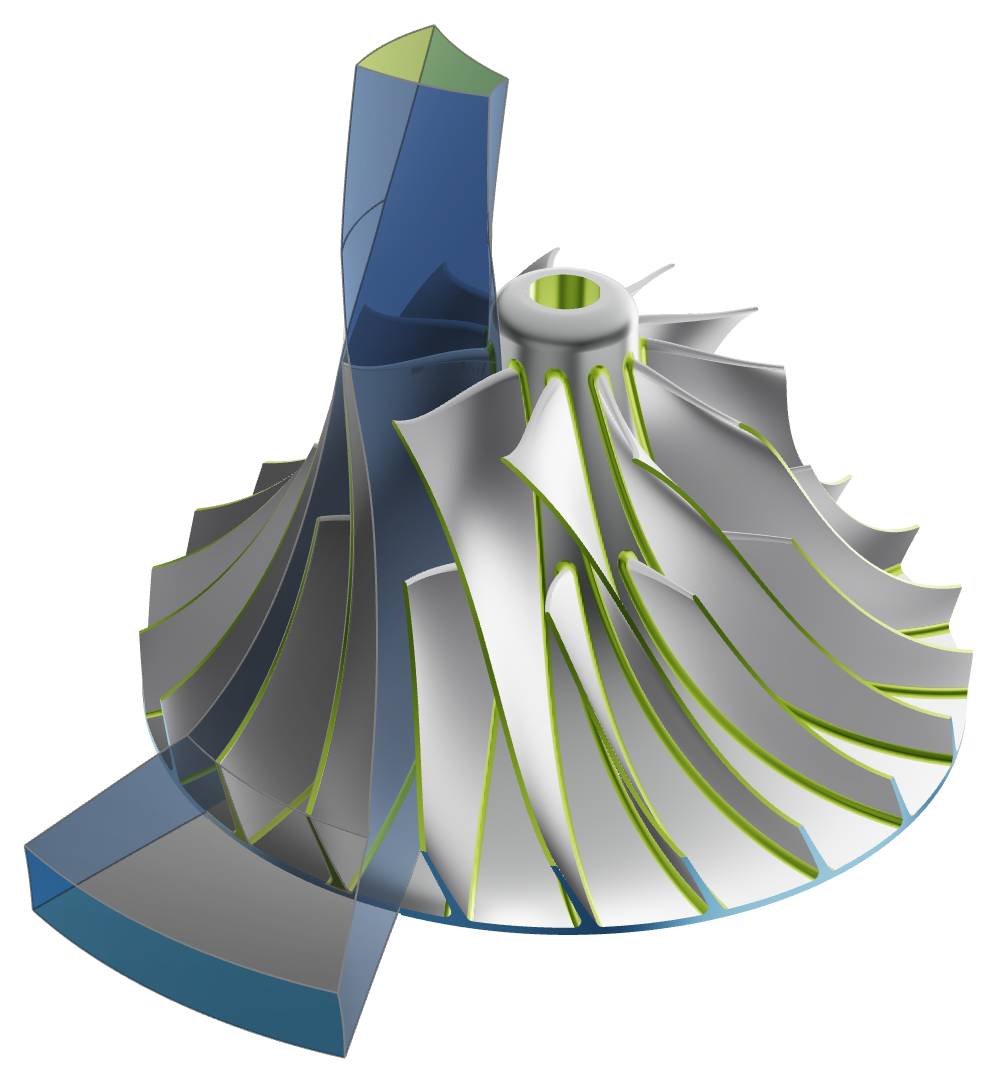 Compressor Ported Shroud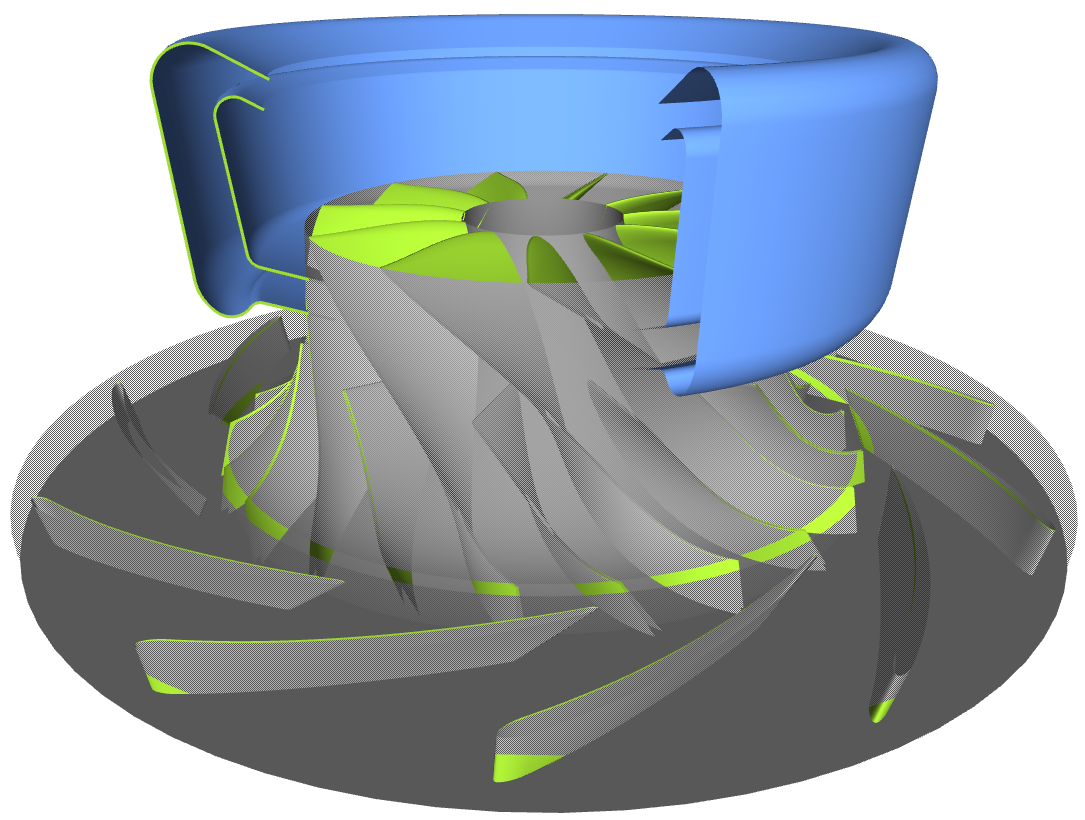 Turbine Wheel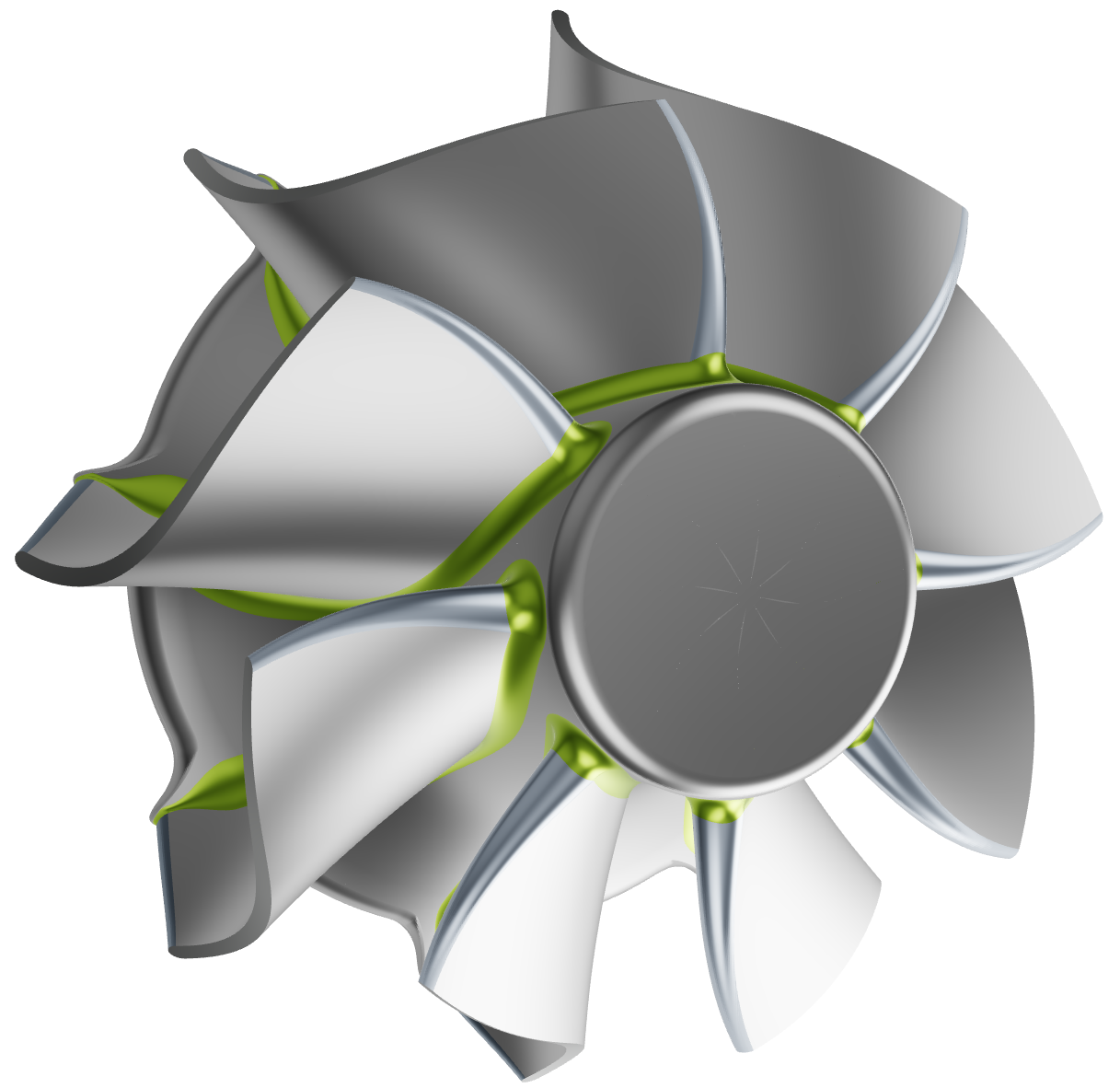 Axial Compressor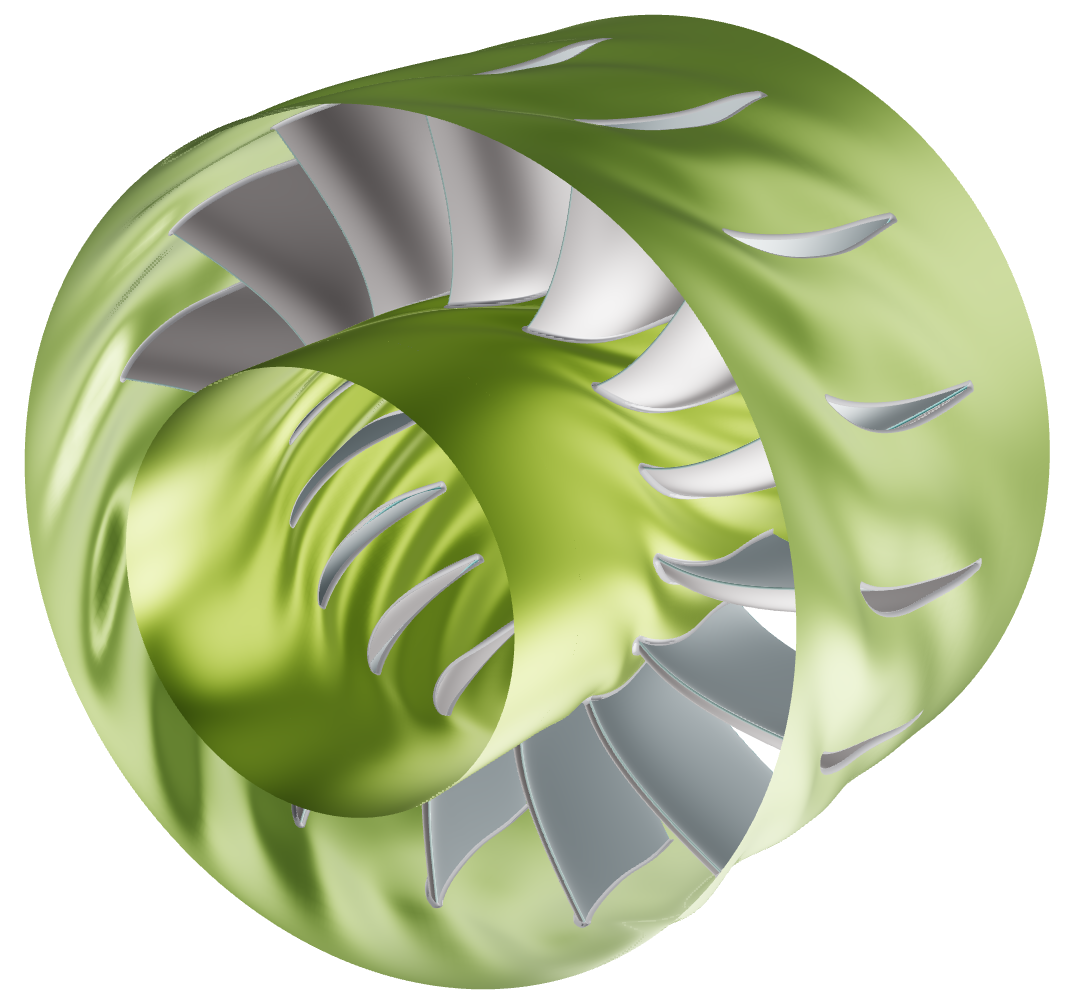 Exit Casing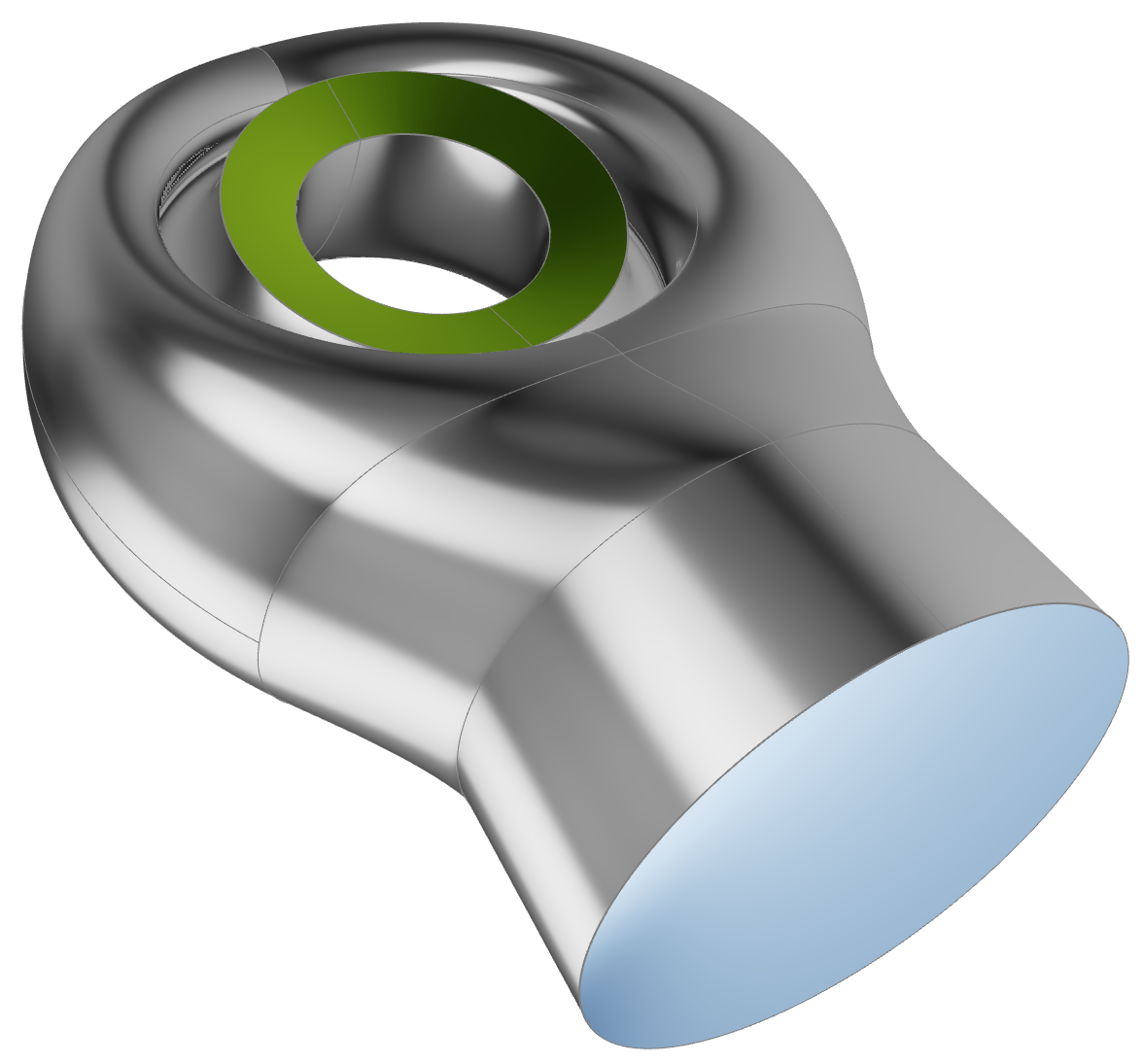 Propeller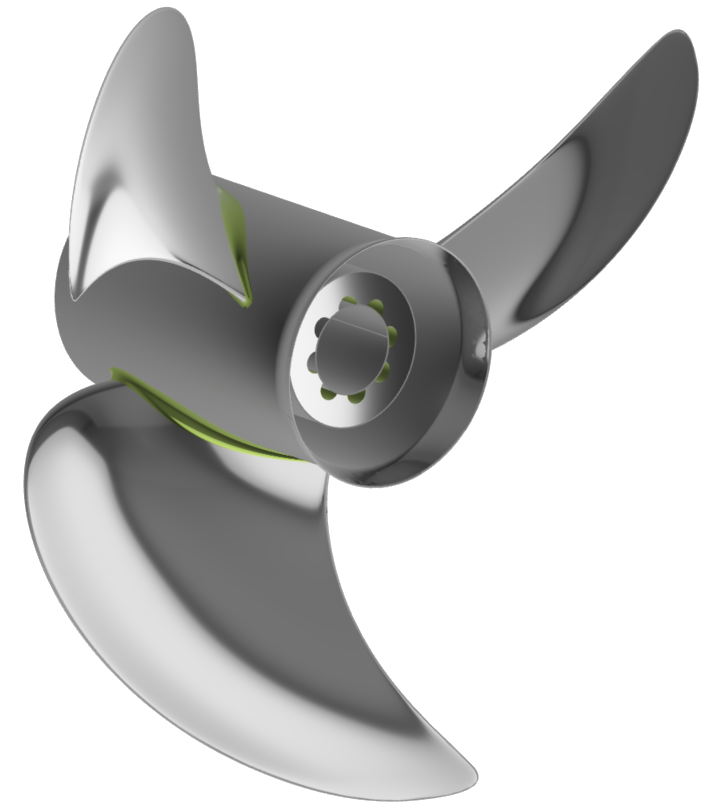 Kaplan Turbine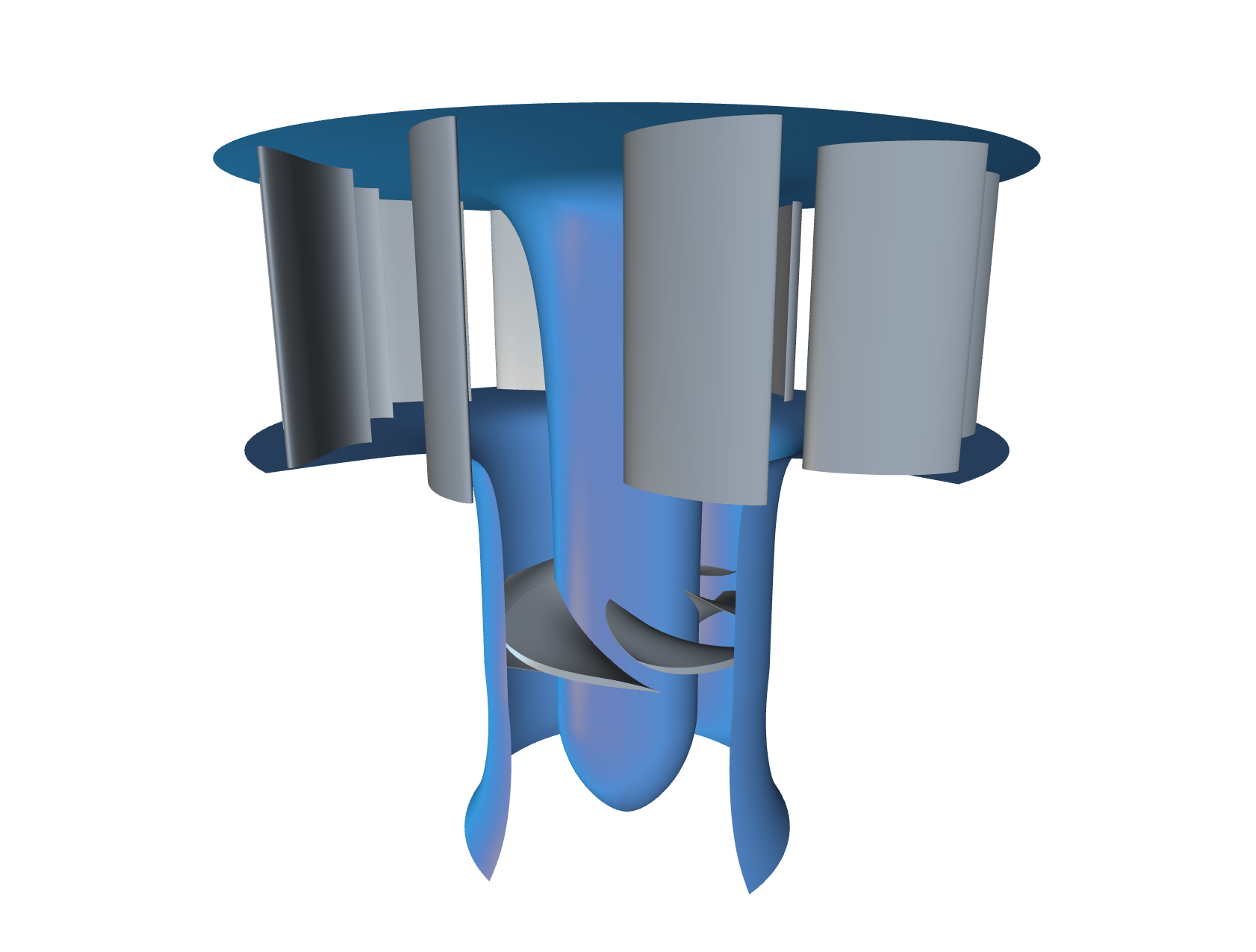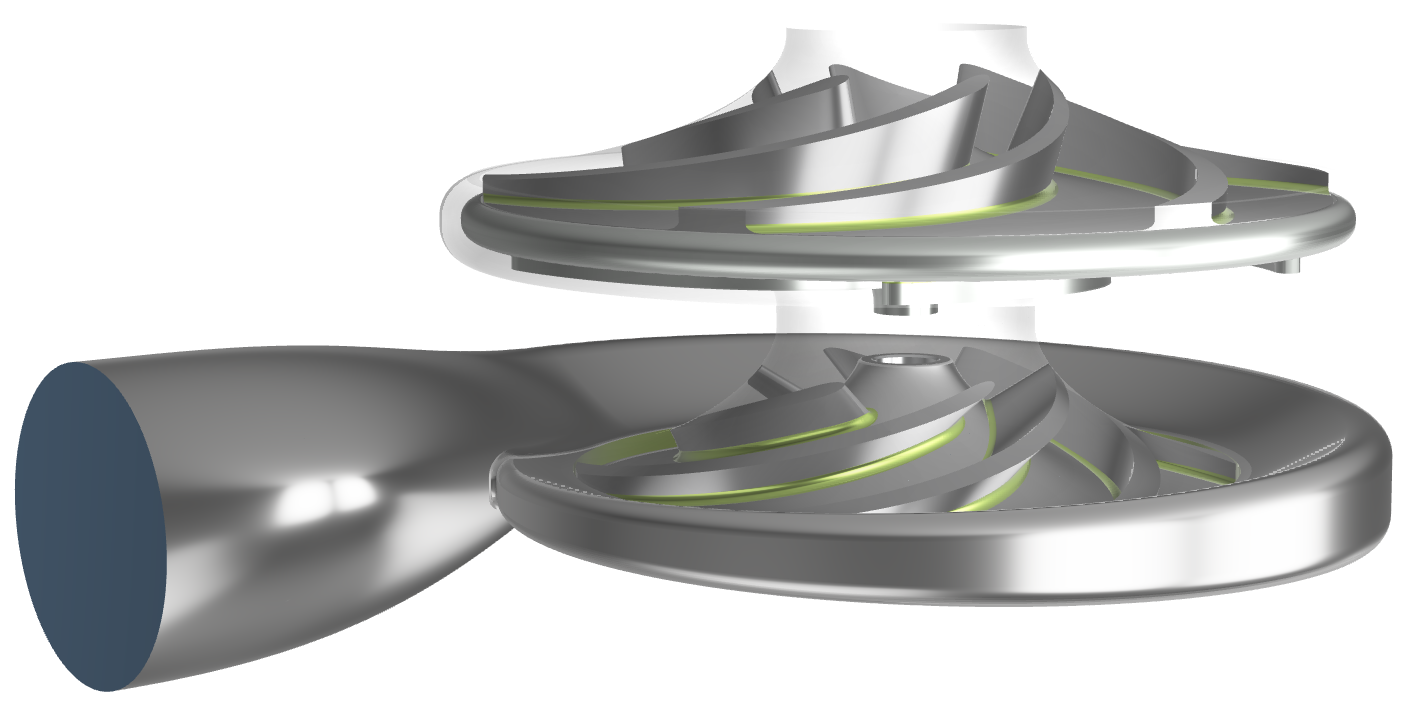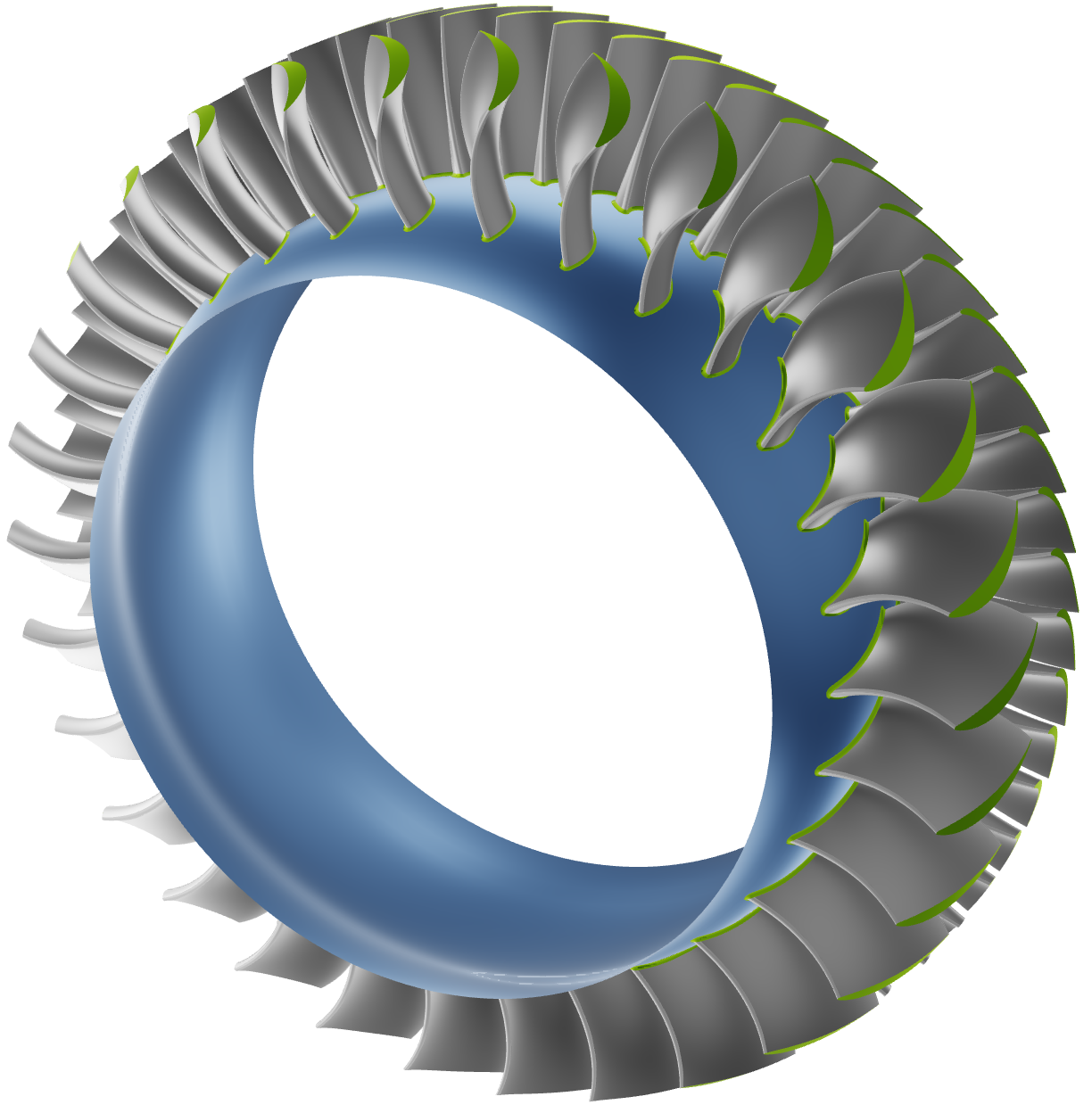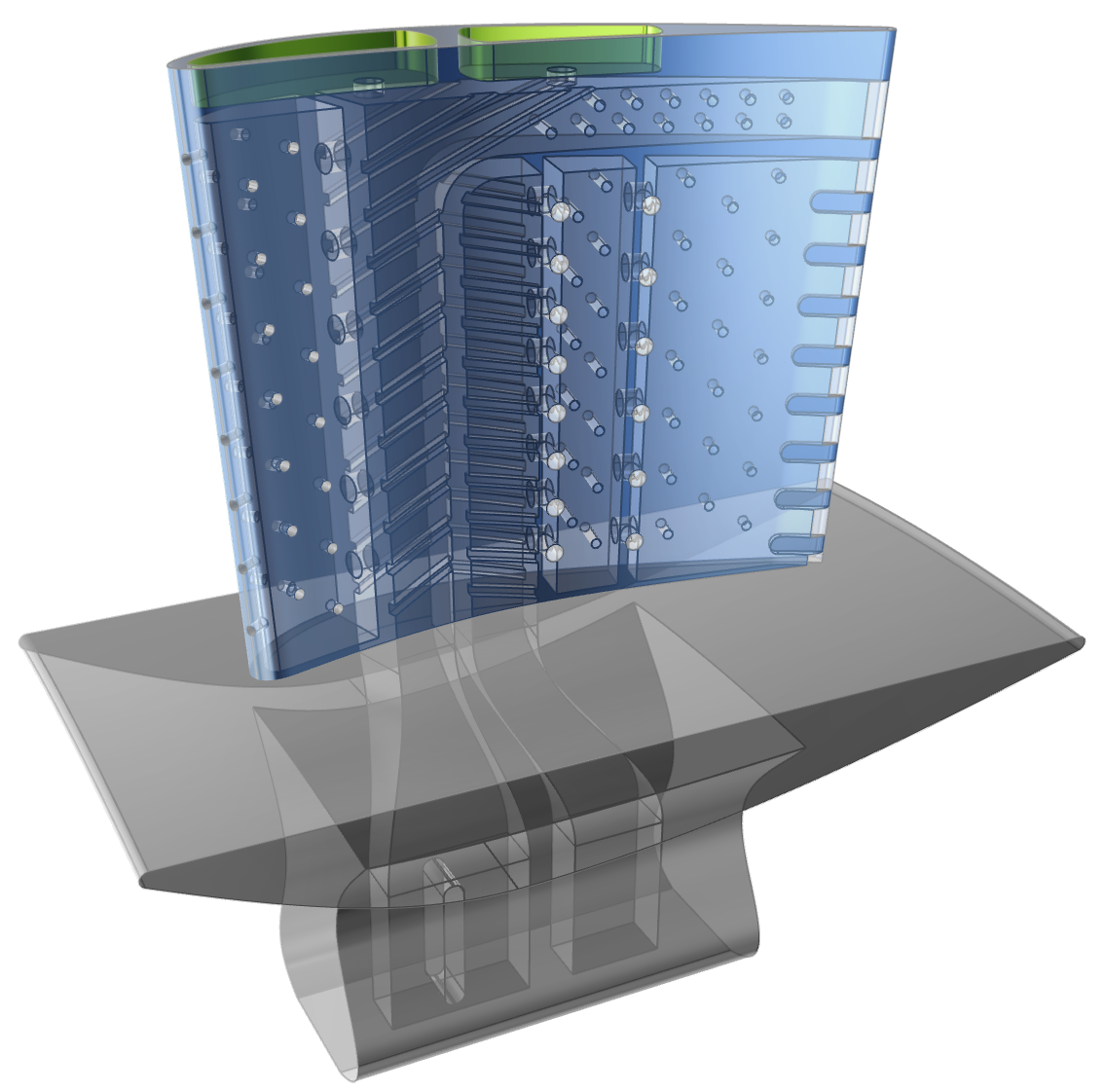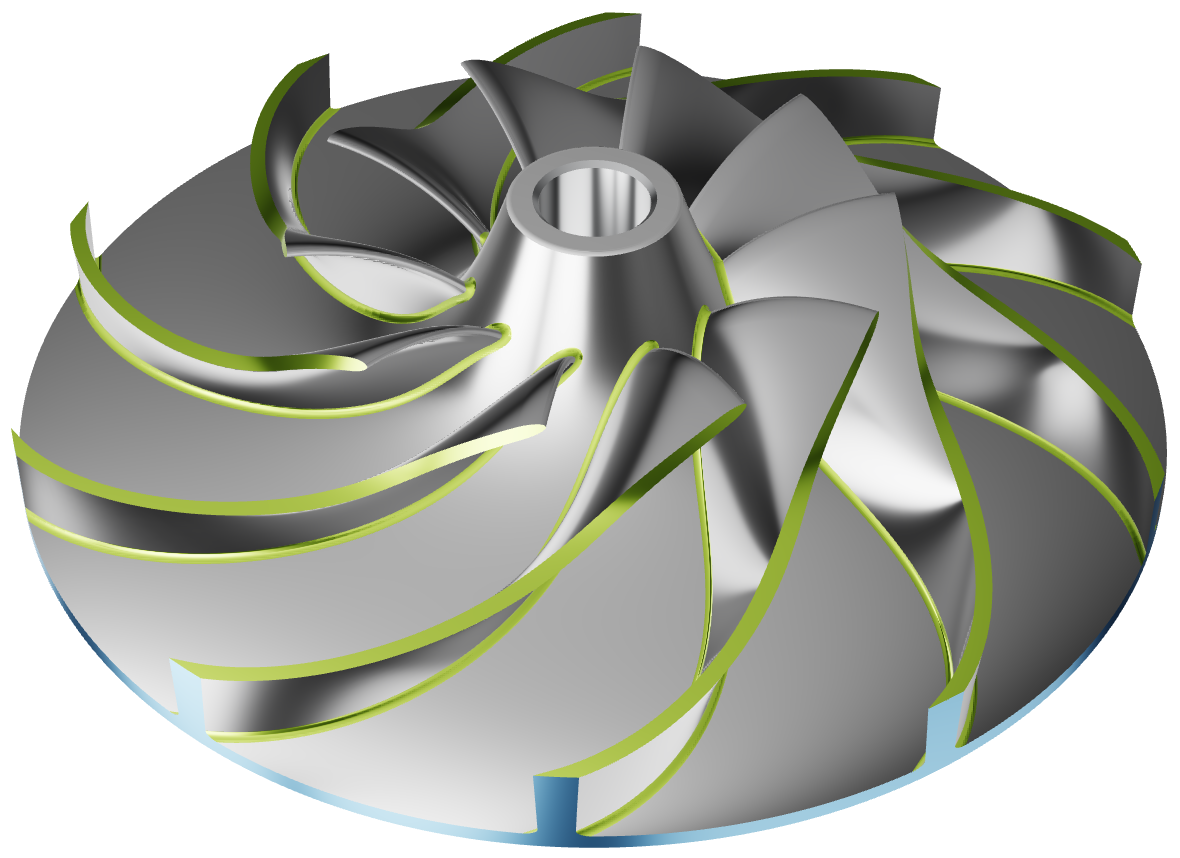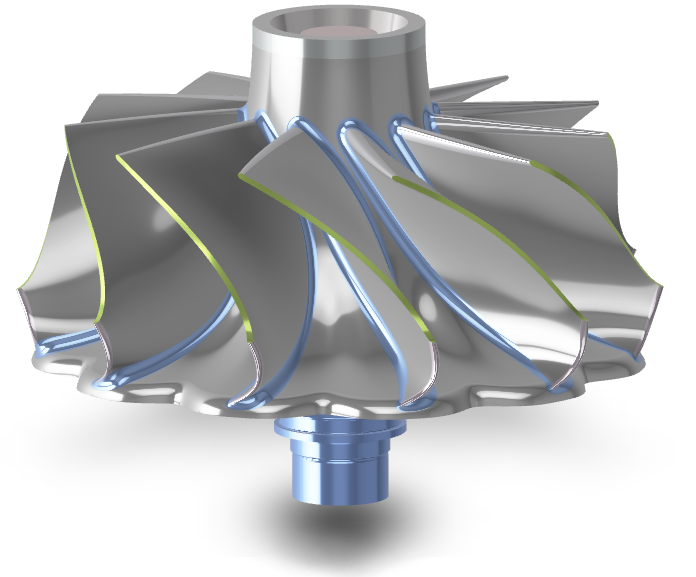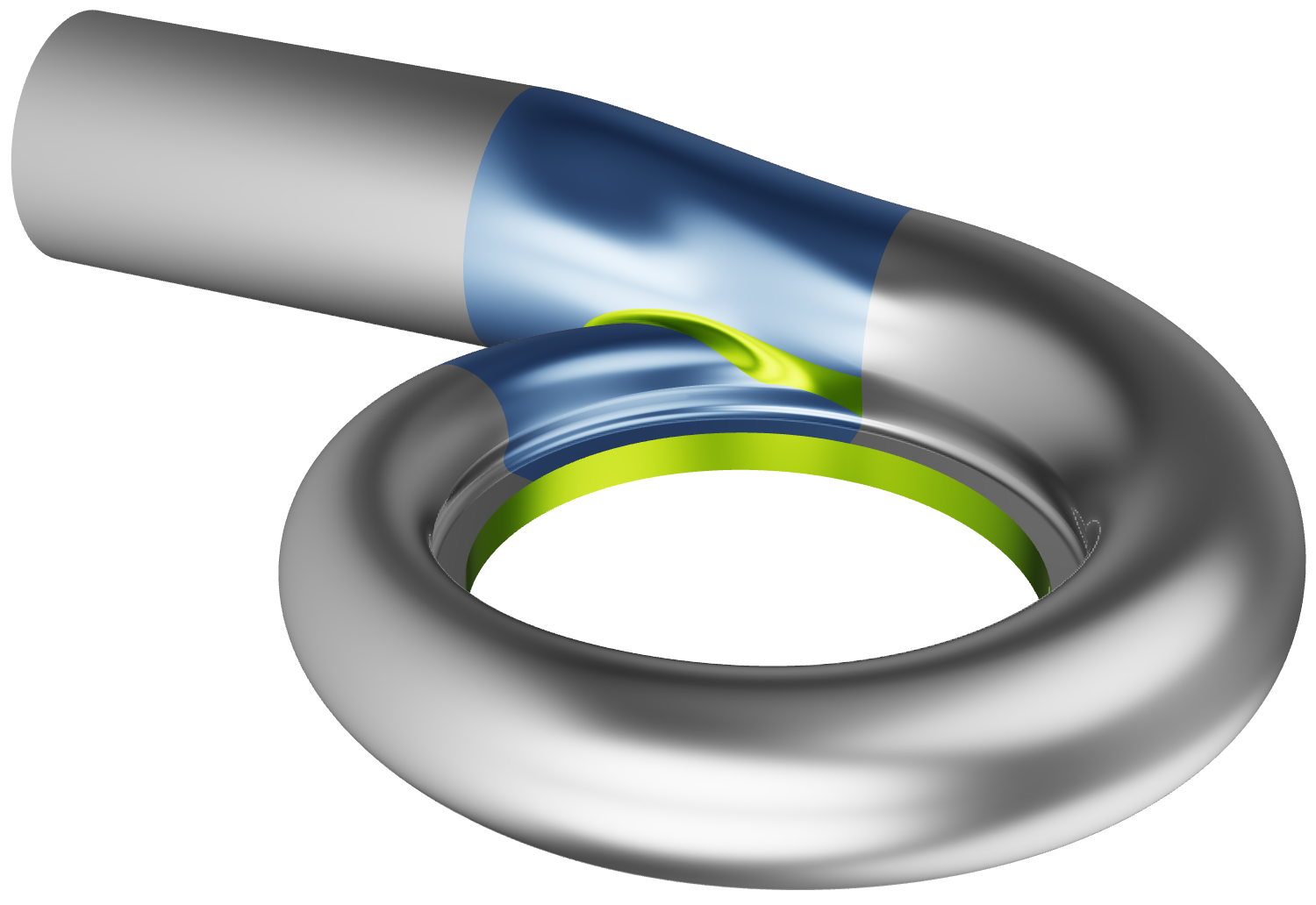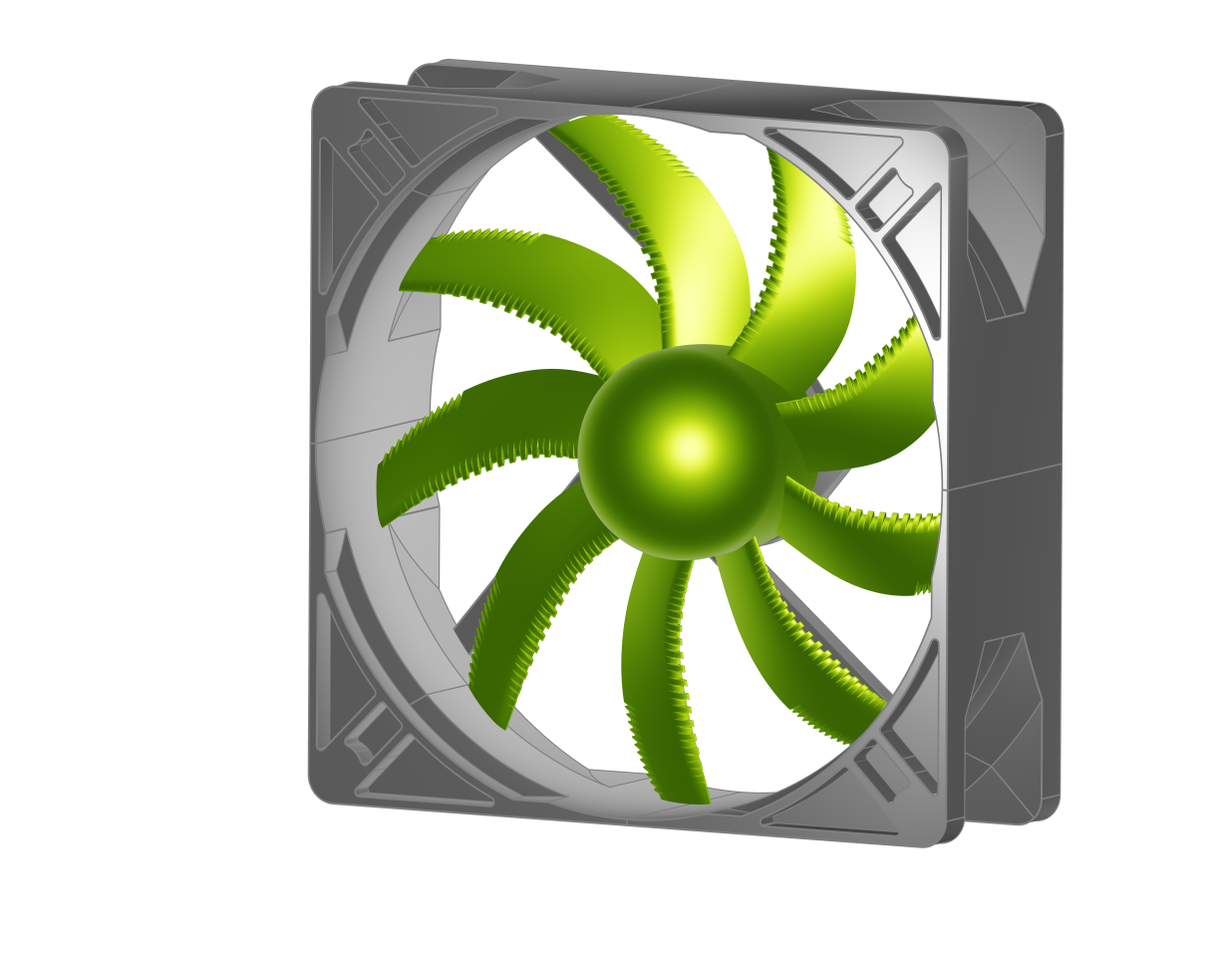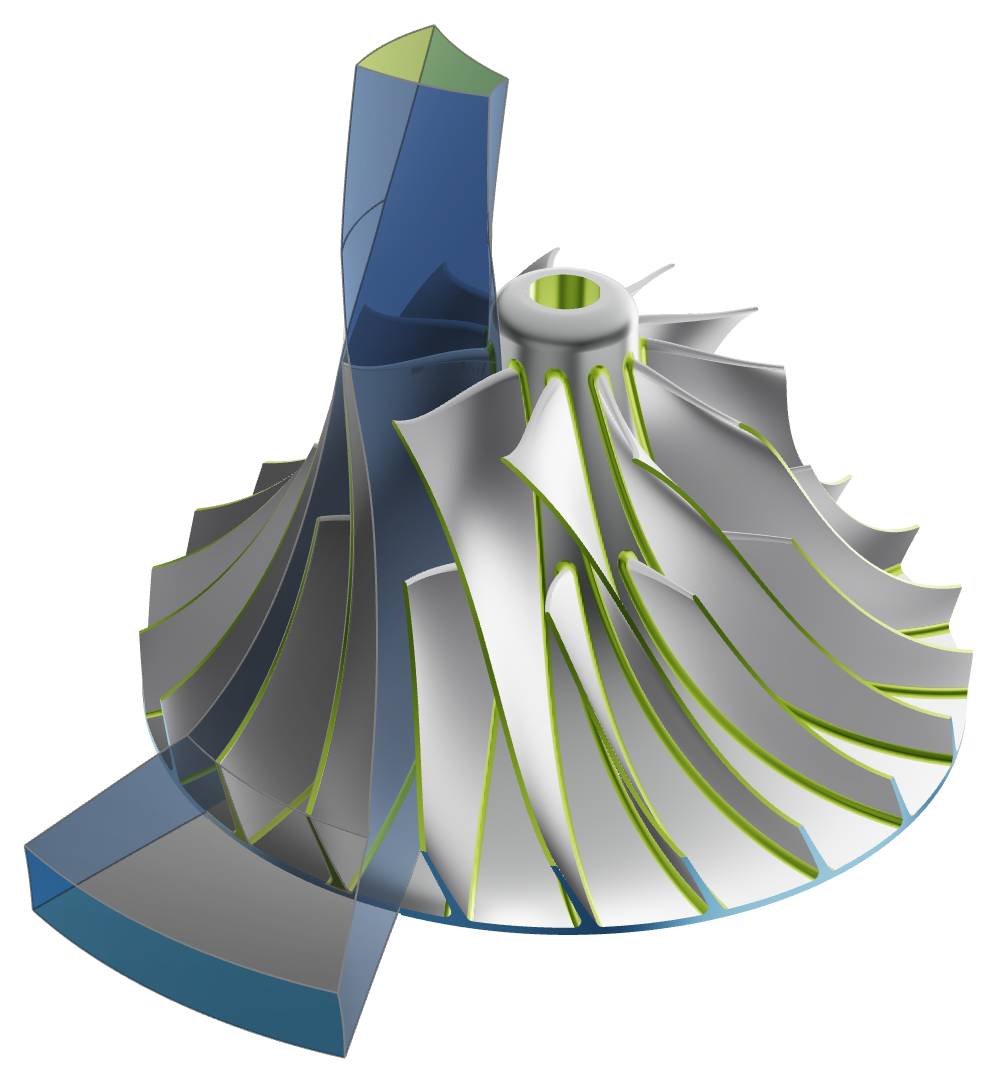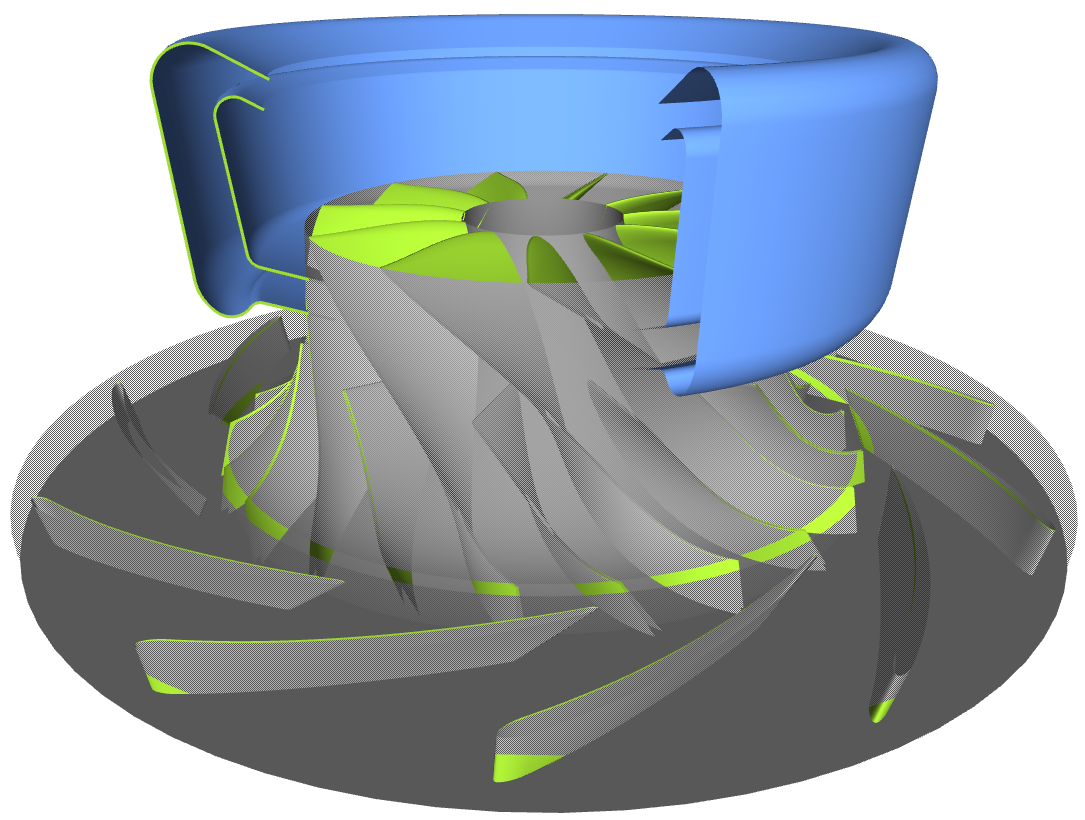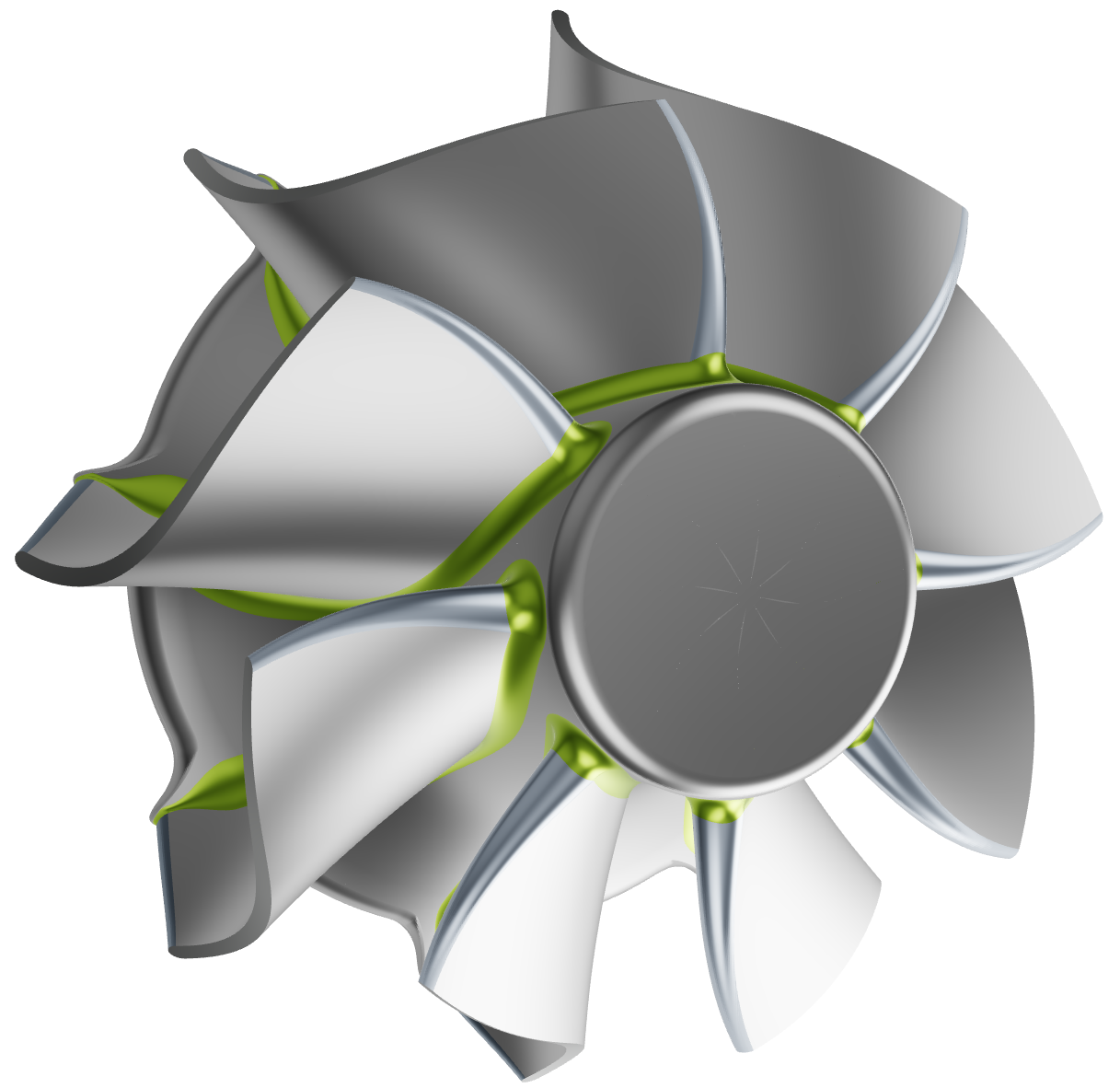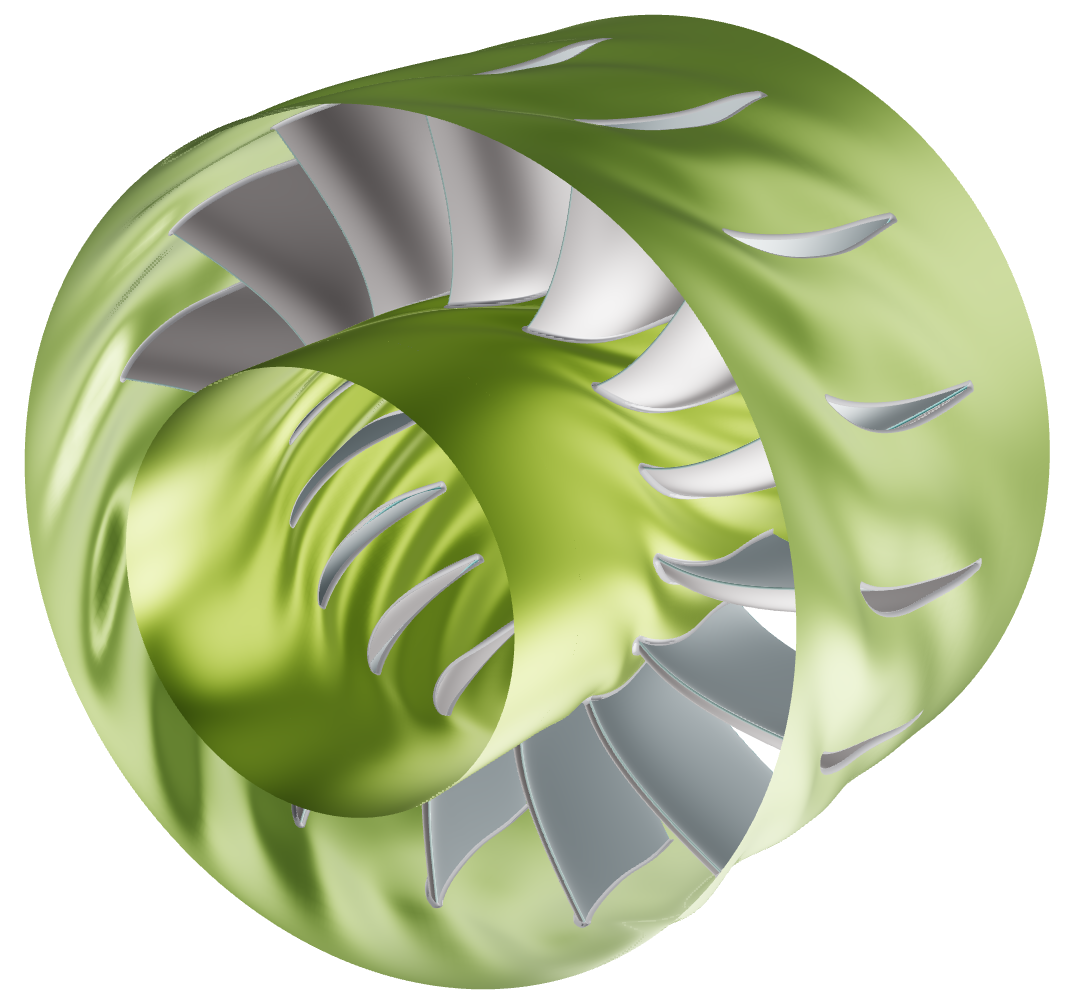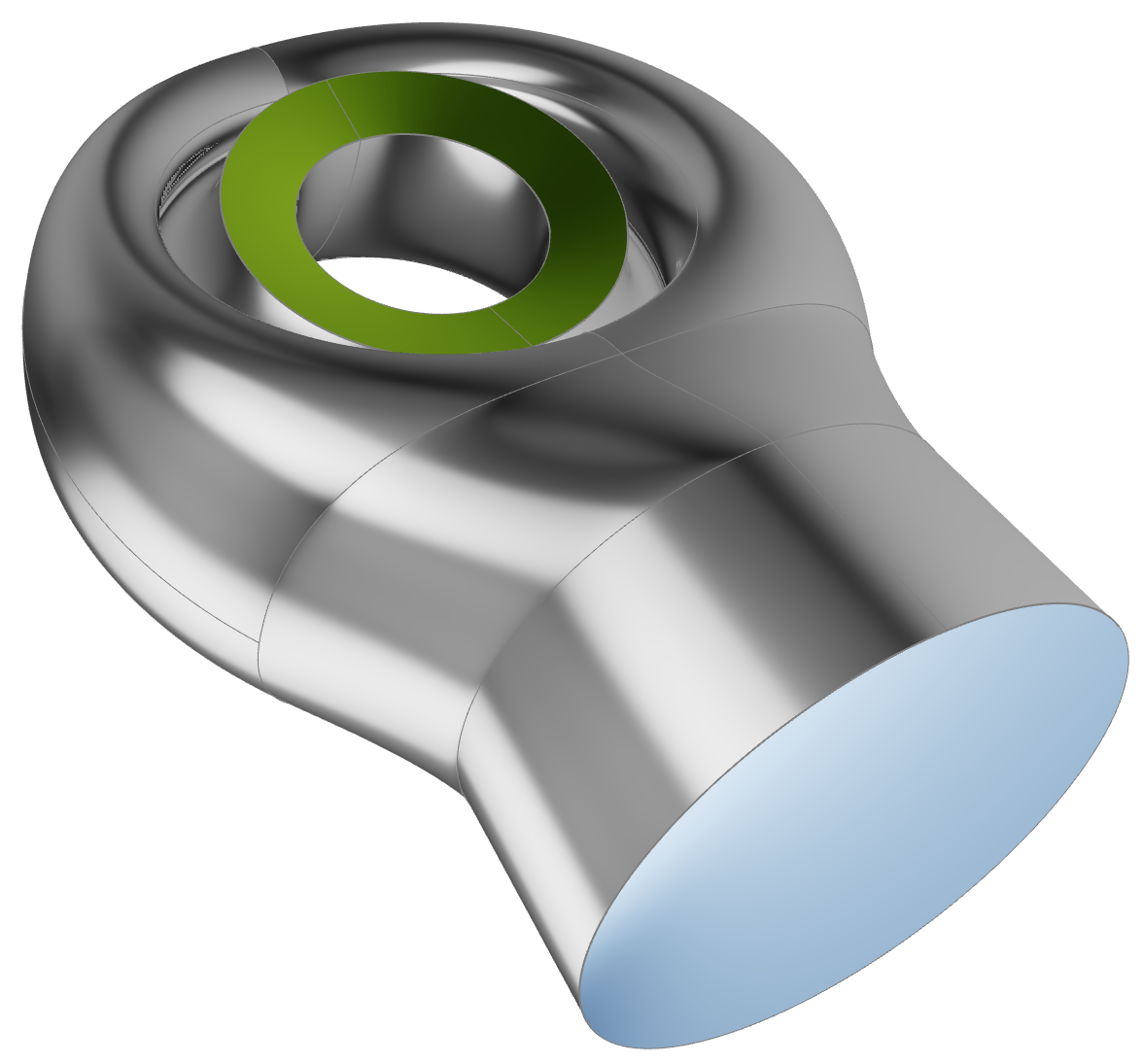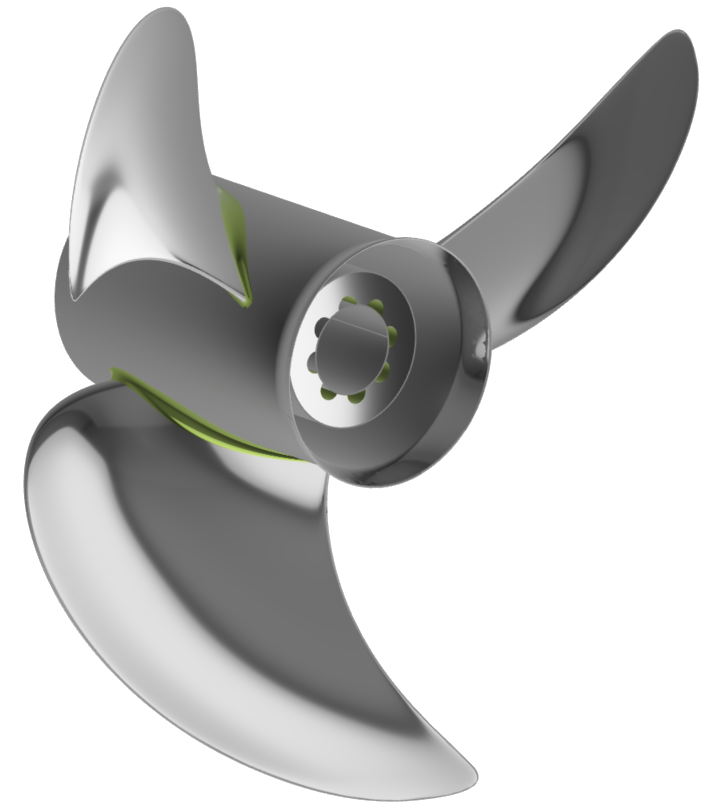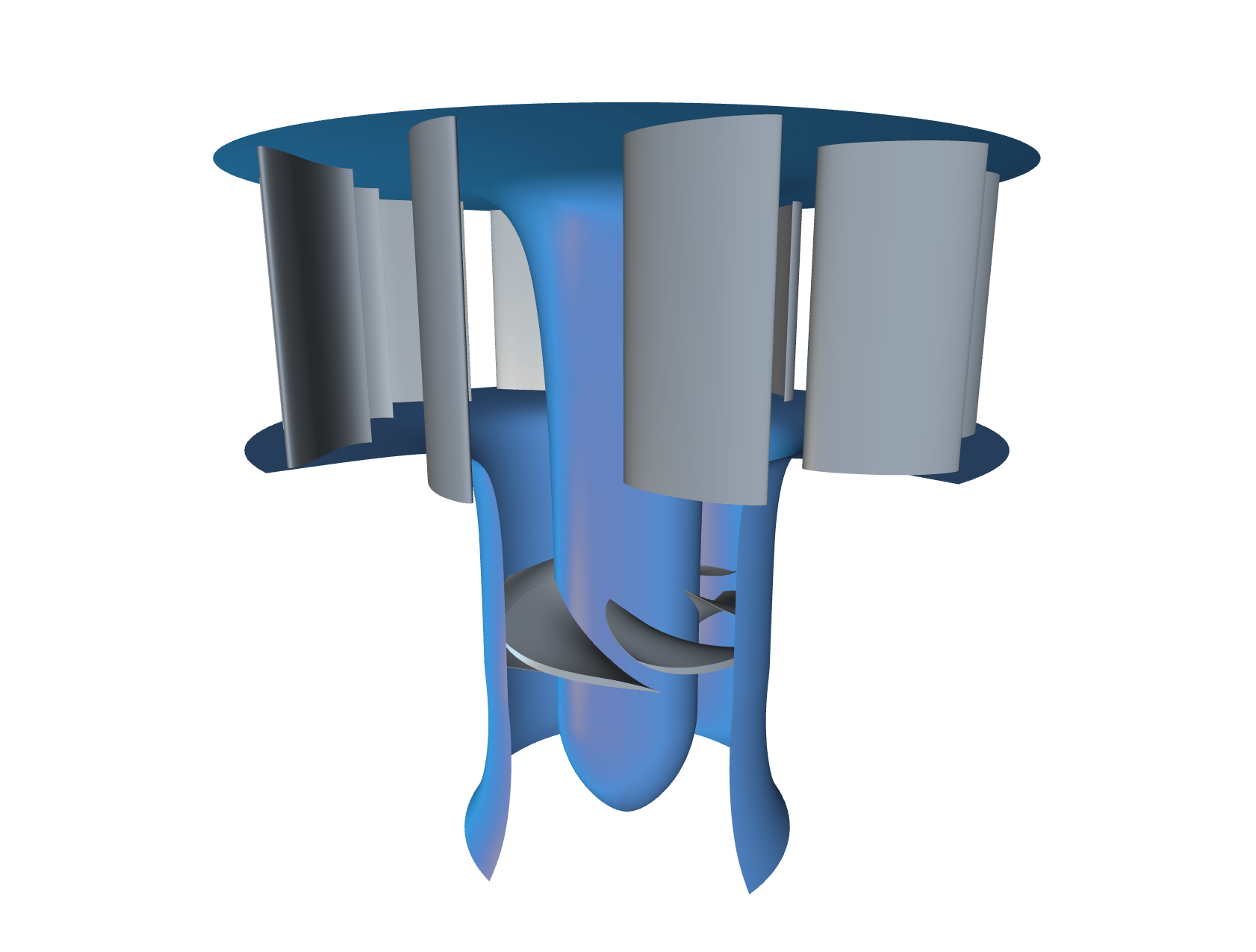 Who Uses CAESES?
Leading players in the sector, such as turbocharger, pump or gas turbine manufacturers, research organizations, and engineering consultants use CAESES® for the optimization of turbomachinery components. This includes companies like MTU, Rolls-Royce, Siemens Energy, Grundfos, Garret Motion, KSB, Cummins Turbo Technologies, MAN Energy Solutions, Atlas Copco, and Multi-Wing.
Toni Klemm
I have successfully been using CAESES for many years now. It allows me to create my own customized toolbox with everything I need in the different stages of the pump design process.
The functionality of CAESES greatly accelerated and complemented our traditional design process. Finally, it lets us improve the quality of our various types of pumps.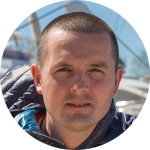 Dr. Toni Klemm
CFD Engineer

Nicolas Lachenmaier
By using CAESES®, we could massively bring down our turbine design cycle from several months to only a few weeks.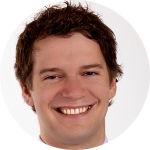 Nicolas Lachenmaier
Engineer for Fluid Dynamics and Thermal Analysis

Tilman auf dem Kampe
We launched a pilot project with FRIENDSHIP SYSTEMS to evaluate CAESES in May, it helped us solve a time-critical task in July and it became a design tool by October.
By then, we had created flexible and robust parametric models for complex parts, enabling us to optimize in design spaces we had previously not been able to explore.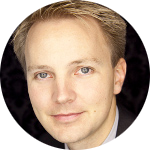 Tilman auf dem Kampe
Head of Aerodynamics Technology Development
Large Gas Turbine Engineering

Ruhou Gao
I enjoy using CAESES, as it allows me to parametrically generate geometries without ever going through a CAD design cycle.
In this sense, it really streamlined my process from concept to CFD verification.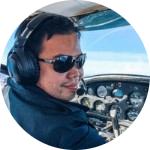 Ruhou Gao
Turbomachinery Engineer

Case Studies and Blog Posts for Turbomachinery Applications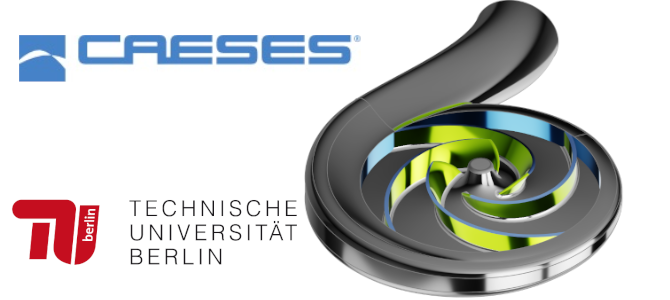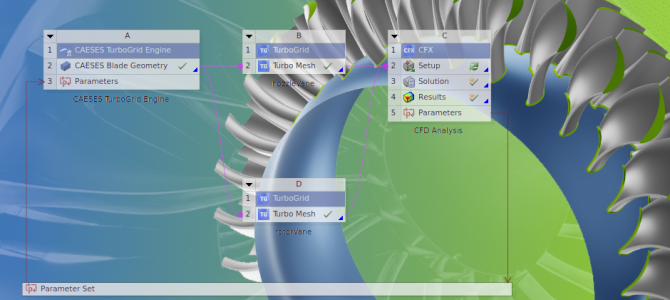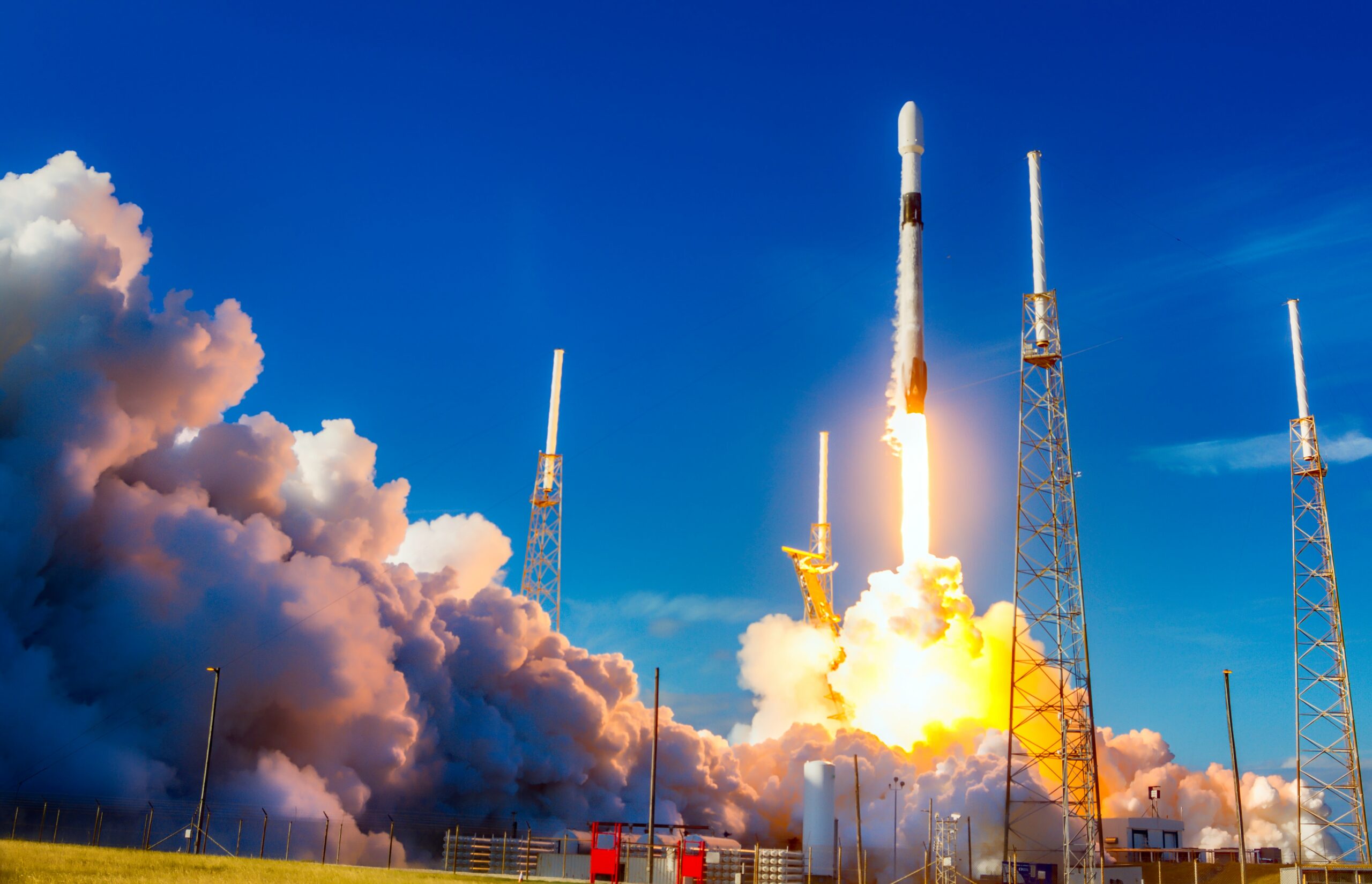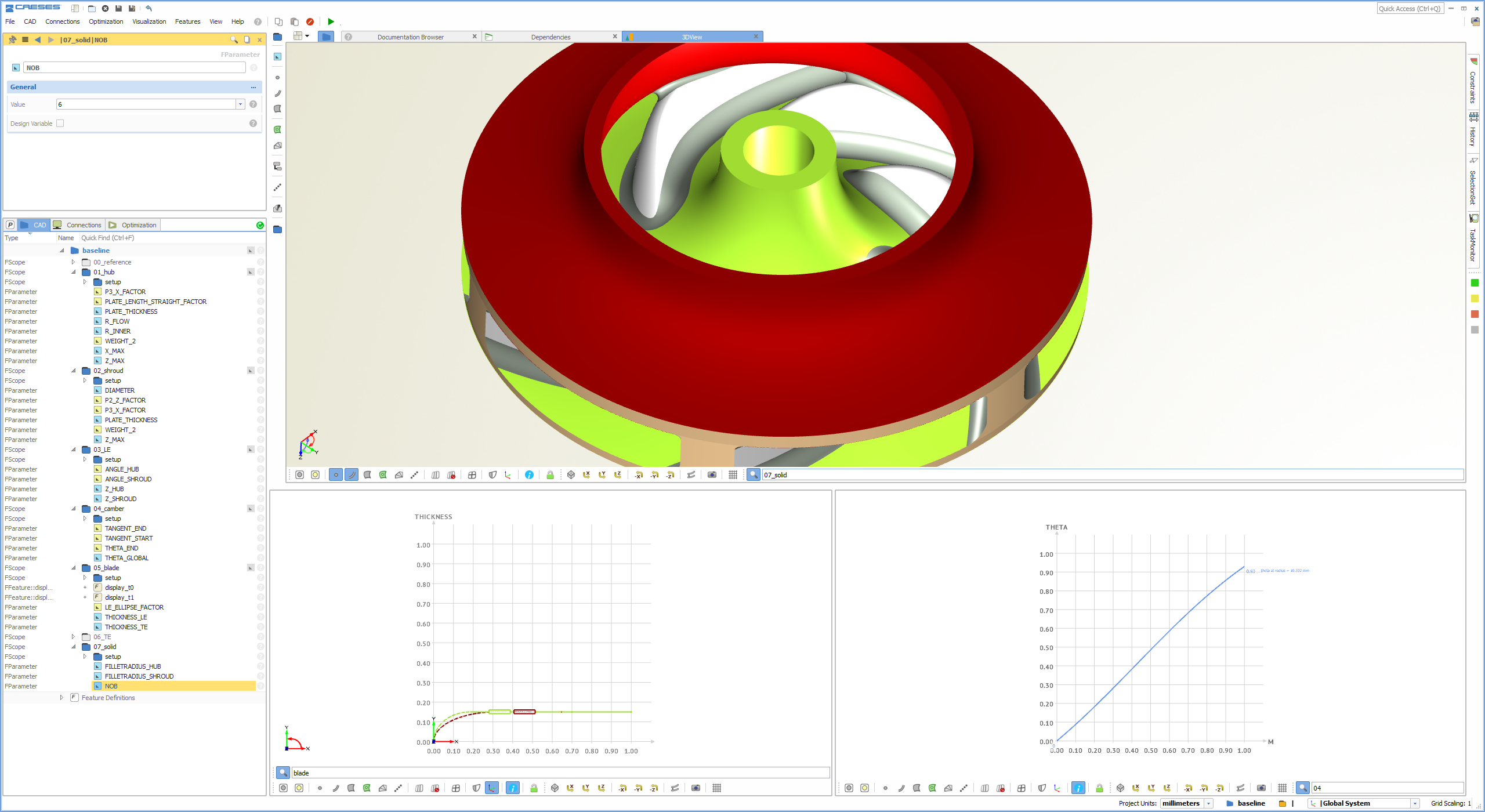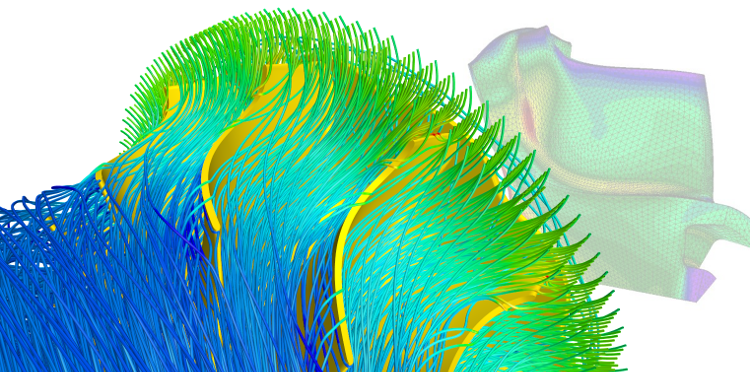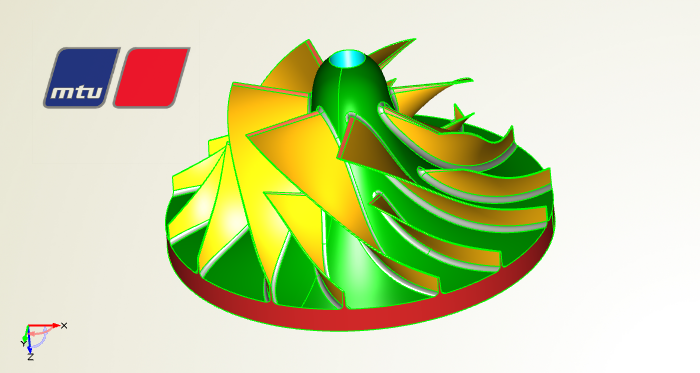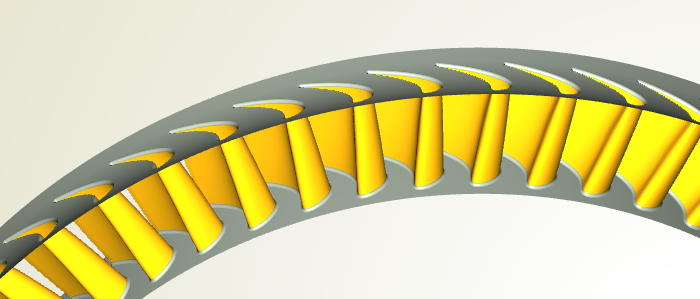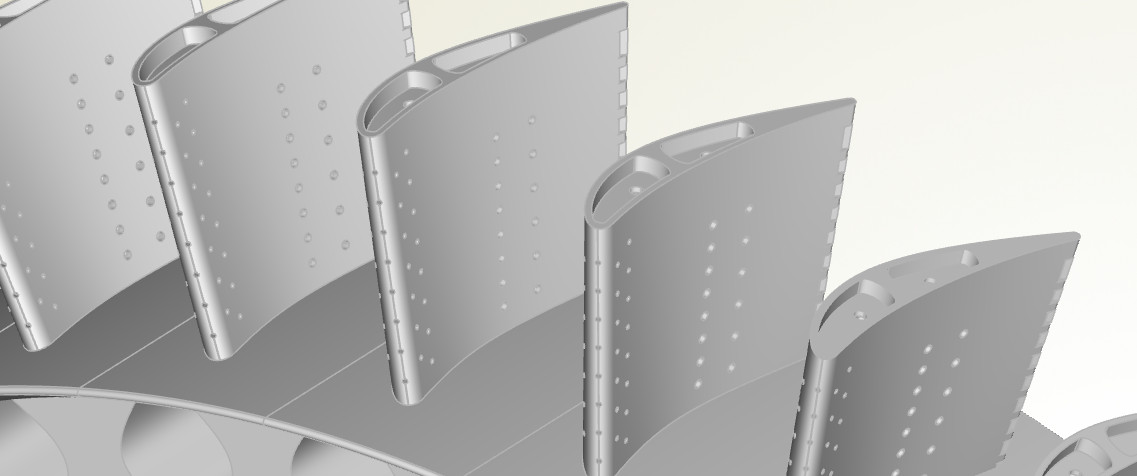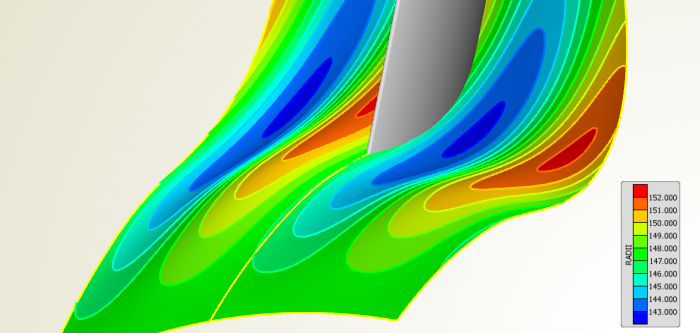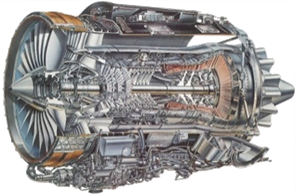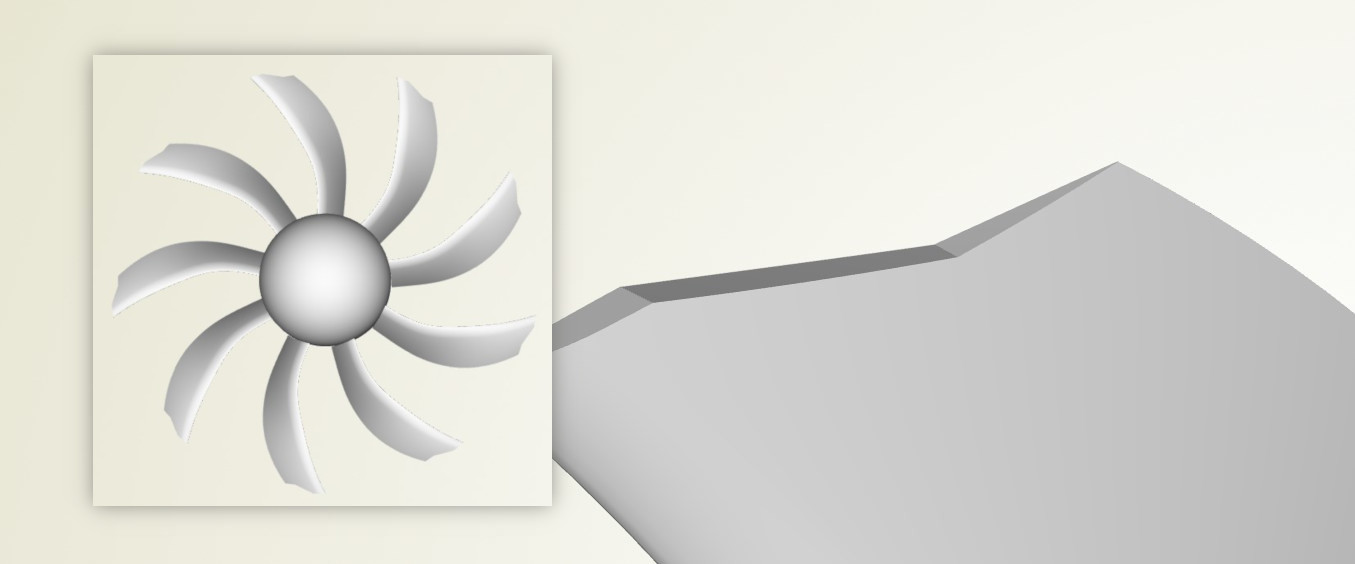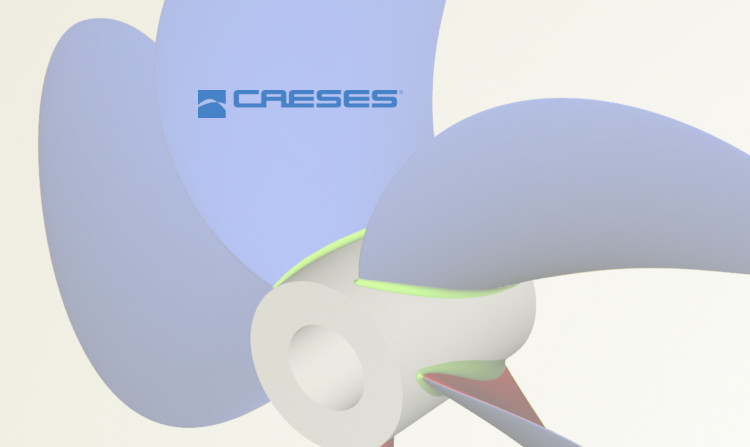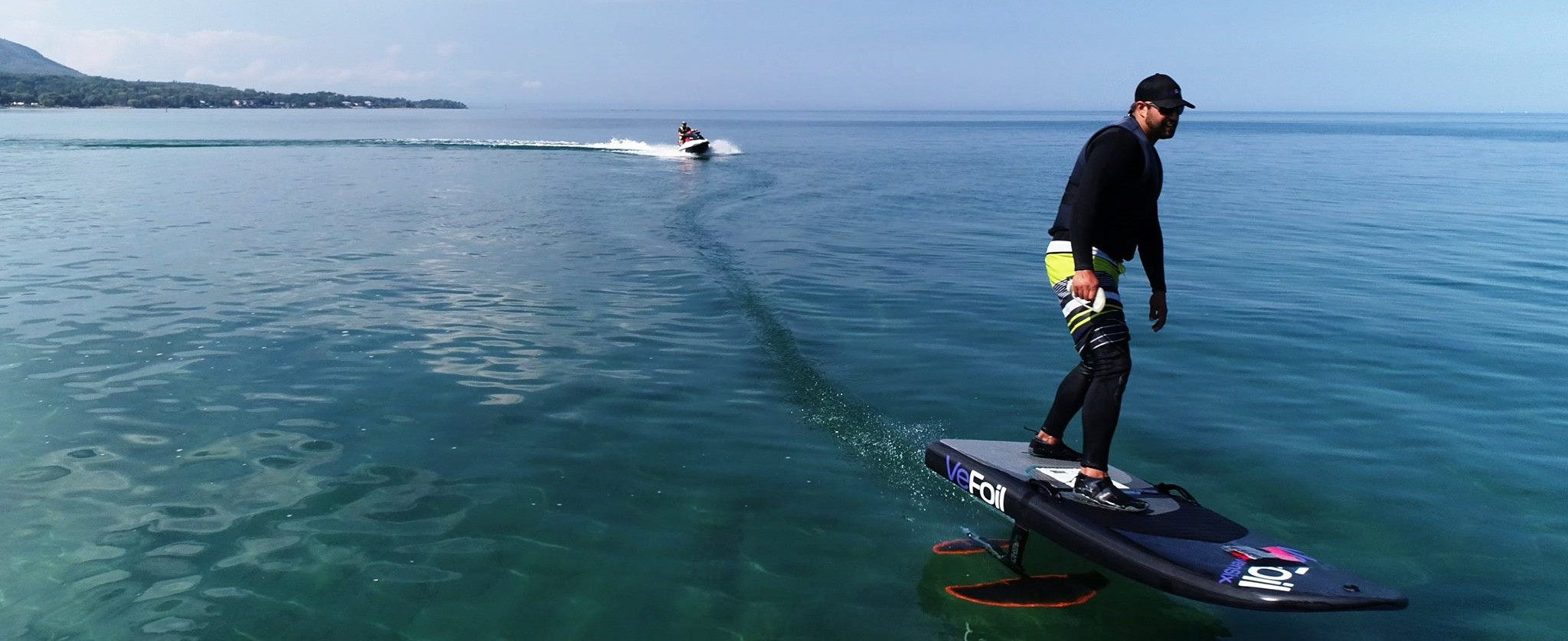 Centrifugal Water Pump Design
Centrifugal Water Pump Design
Centrifugal pumps are commonly used in industrial and residential applications due to their relatively simple design, manufacturing, and ease-of-maintenance. A centrifugal water pump was designed making full use the capabilities of CAESES in the scope of an internship project.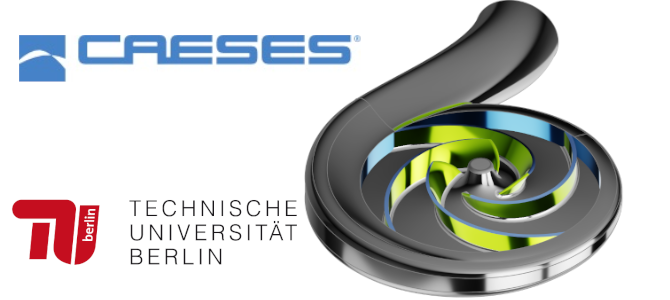 Turbomachinery Optimization with Ansys CFD
Turbomachinery Optimization with Ansys CFD
Ansys CFD tools like Fluent or CFX are a popular choice for engineers when it comes to evaluating the fluid-dynamic behavior of their designs. When used in an automated design process, they require a suitable CAD tool that can reliably produce the different geometry variants to be analyzed. In our experience, a crucial bottleneck that we set out to solve with CAESES.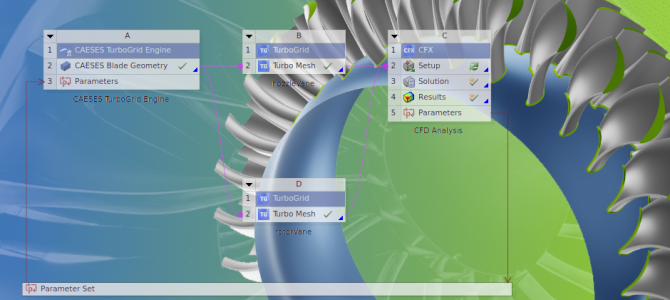 Turbocharger Turbine Blade Optimization
Turbocharger Turbine Blade Optimization
Turbine blade optimization including scallops for a turbocharger from the R&D project GAMMA, we developed a robust and variable geometry for a turbocharger turbine wheel, together with our customer MTU and the University Darmstadt (GLR). Aim of the project GAMMA…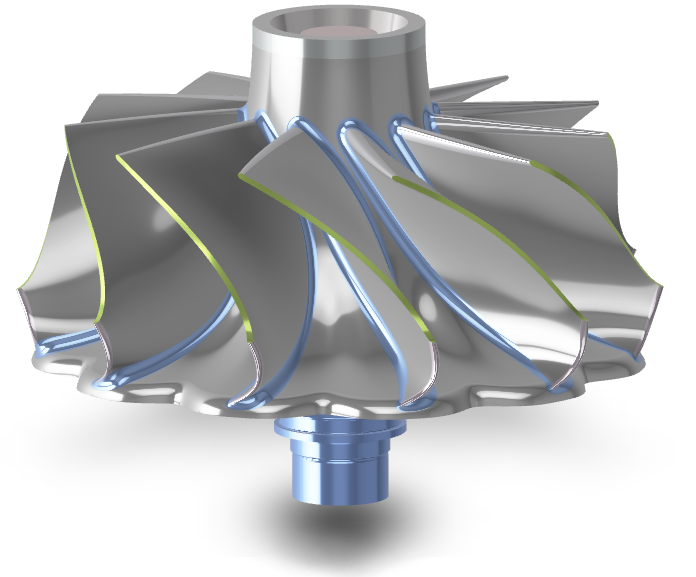 Design of a Turbopump Inducer
Design of a Turbopump Inducer
This academic blog post describes how CAESES was used to design a parametric turbopump inducer geometry in conjunction with Ansys CFX.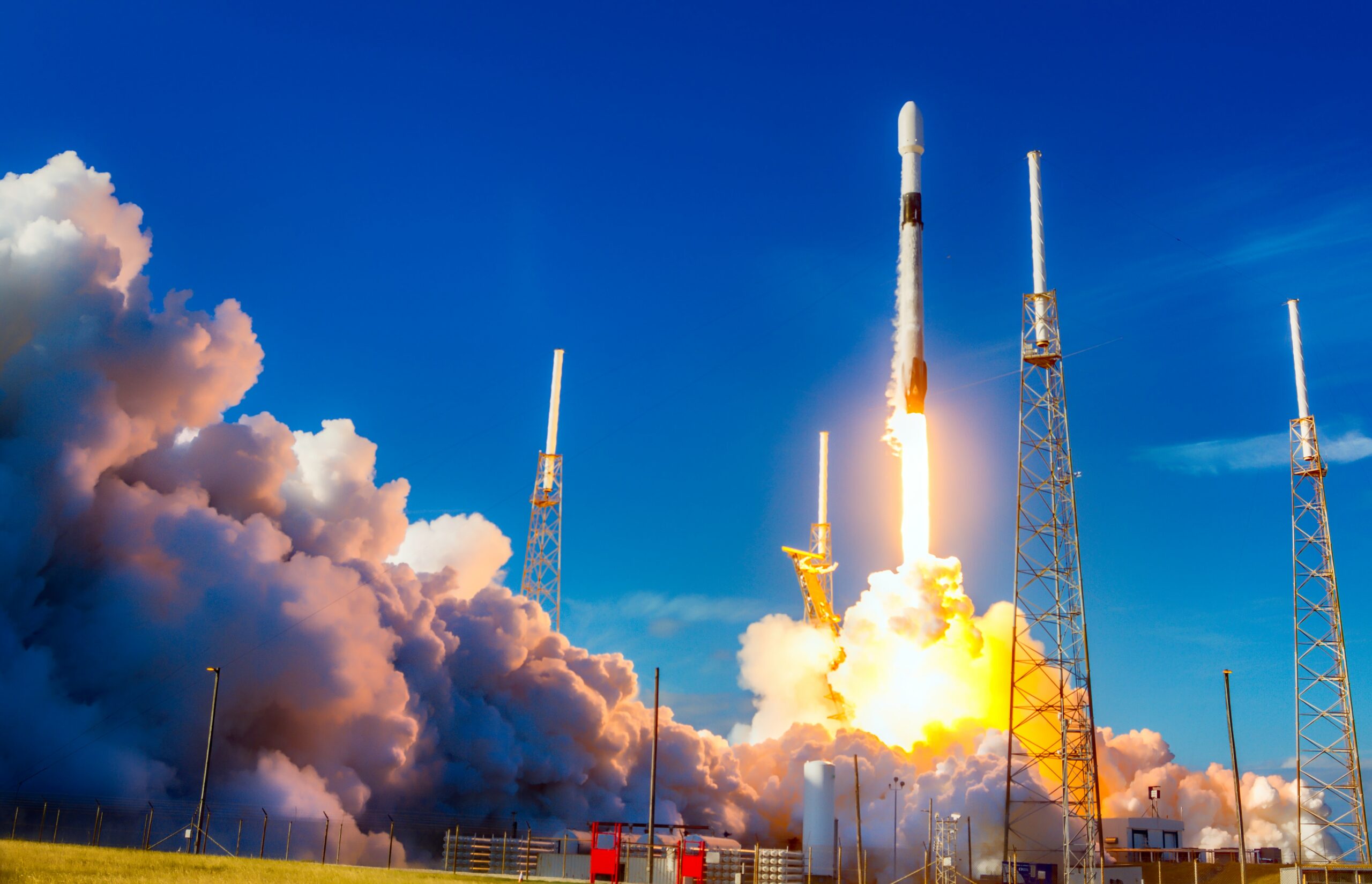 Design of a Shrouded Pump Impeller
Design of a Shrouded Pump Impeller
For the CFD-driven shape optimization of water pumps with shrouded impellers, it is crucial to have an efficient variable geometry model with a set of relevant parameters ("design variables"). Let's briefly illustrate and outline the modeling process of a typical…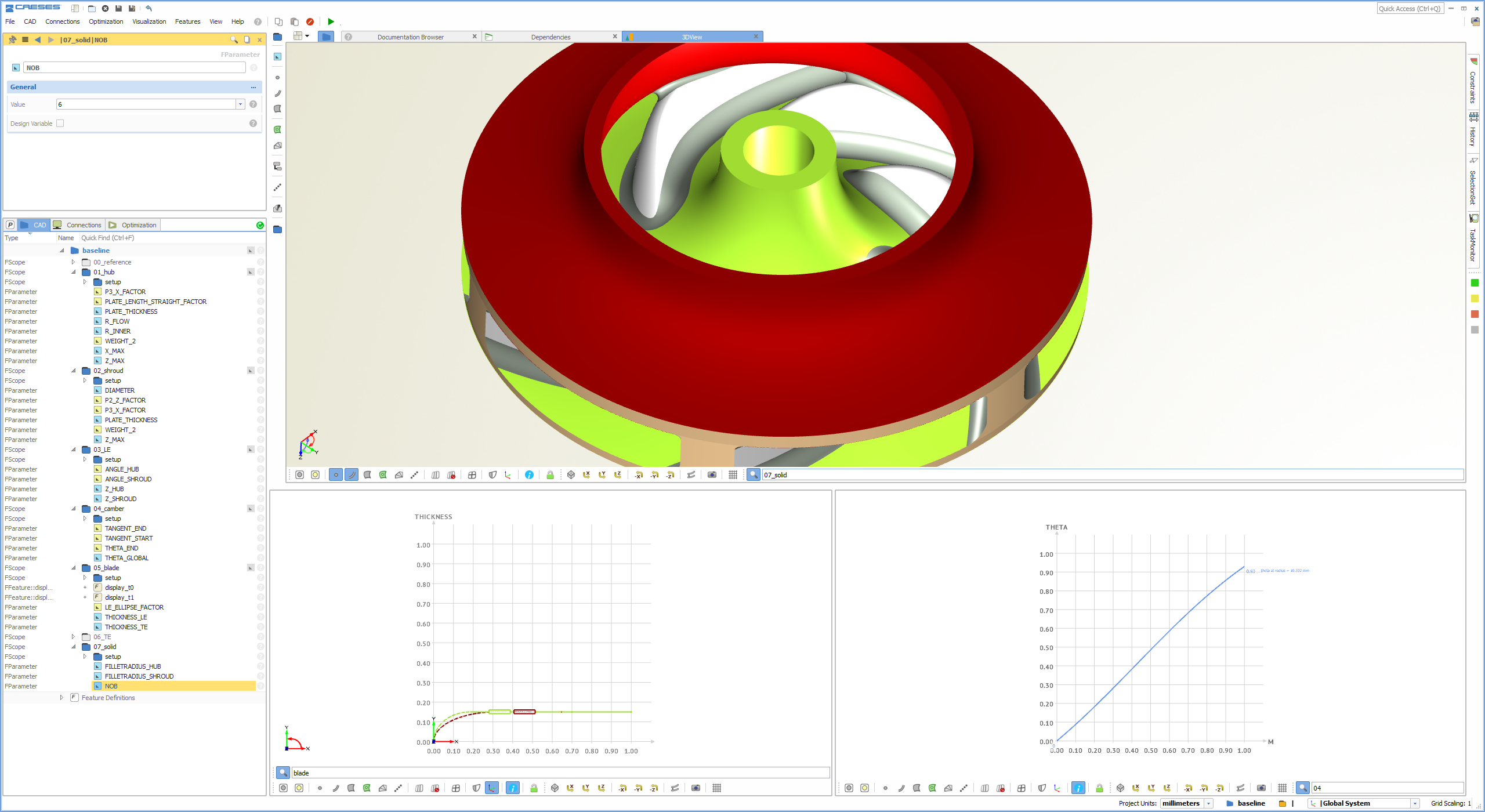 Radial Turbine Design at MTU
Radial Turbine Design at MTU
In our research project GAMMA we closely work together with MTU Friedrichshafen to optimize components of large turbochargers. Nicolas Lachenmaier, one of the leading aerodynamics engineers at MTU, uses CAESES® for the design of the turbine components. He provides a…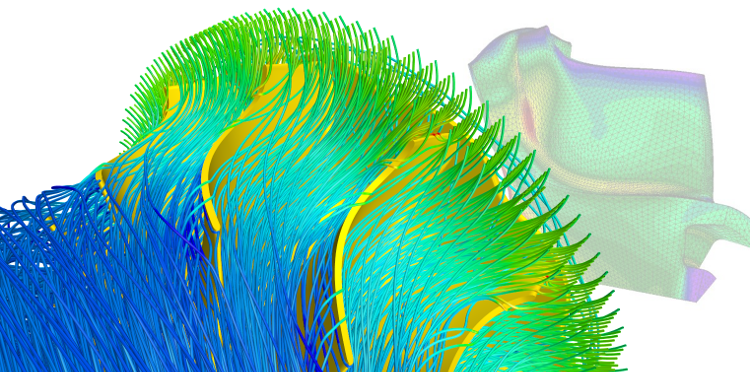 Automated Solid Generation for Structural Analysis
Automated Solid Generation for Structural Analysis
Some time ago, our customer MTU Friedrichshafen (the core entity of Rolls-Royce Power-Systems) approached us with a very interesting request. They design large turbochargers for diesel engines, and they use CAESES® for the design of volutes and other engine components.…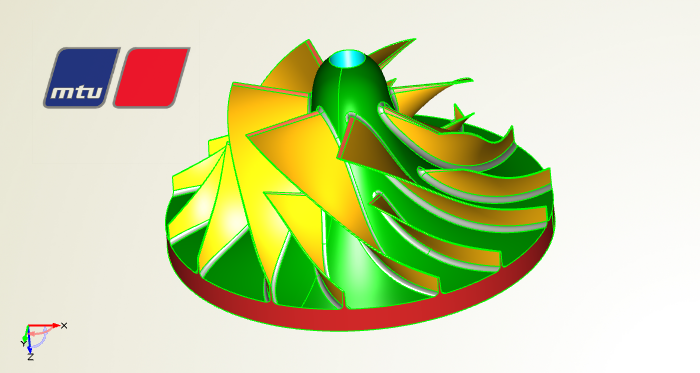 Gas Turbine Blade Design at Siemens
Gas Turbine Blade Design at Siemens
In May 2015, we've started an exciting customization project together with SIEMENS, in the context of large gas turbines. Meanwhile, CAESES® has become a design tool at SIEMENS for the parametric design and optimization of turbine blades and endwall contouring…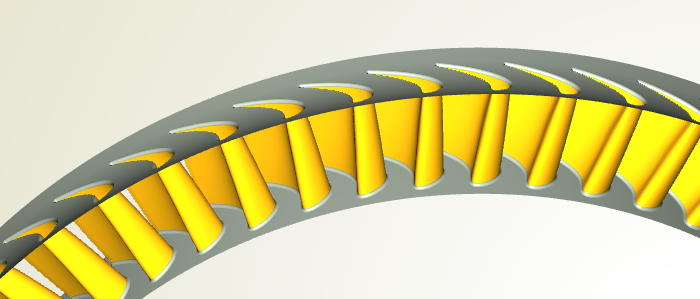 Turbine Blade Cooling
In the context of gas and steam turbines, the design and optimization of turbine blade cooling structures is a critical task for turbomachinery engineers. The higher temperatures the first turbine stages can endure, the higher thermal efficiency can be realized.…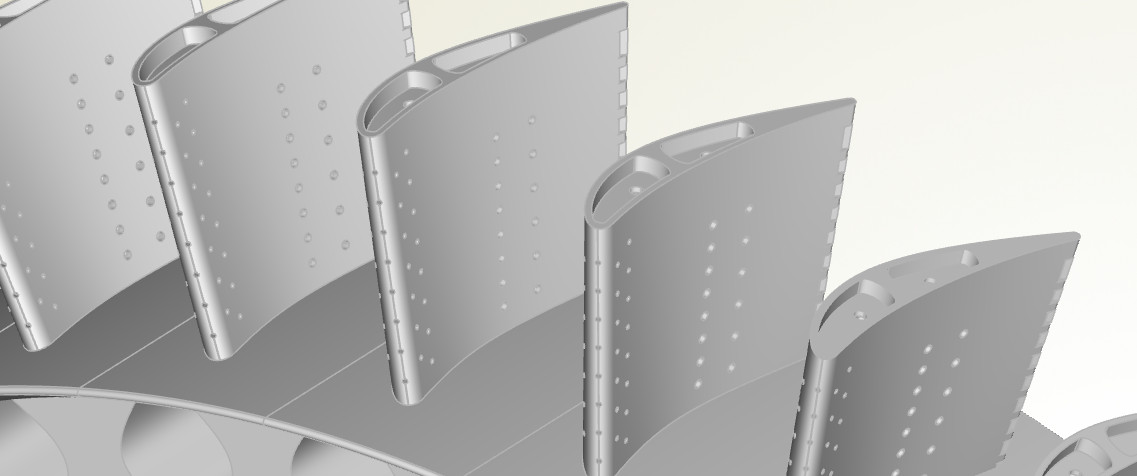 Endwall Contouring
CAESES allows turbomachinery designers to create efficient parametric geometry for endwall contouring, in order to optimize not only the blades but also the hub surfaces.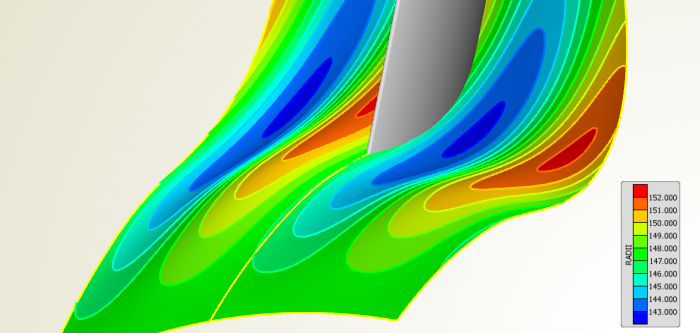 Axial Compressor Design at Rolls-Royce
Axial Compressor Design at Rolls-Royce
Compressor Blade Optimization for an Aeroengine Aeroengine companies are working to meet challenging requirements for emission and fuel consumption reduction. This effort includes the further refinement of the component design processes including aerodynamic compressor design which is characterized by a…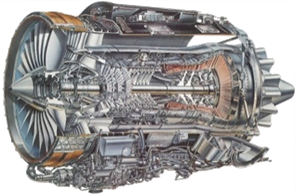 Axial Fan Optimization
Axial Fan Optimization Using TCFD and CAESES CFD Support and FRIENDSHIP SYSTEMS jointly worked on an efficient and automated design workflow to optimize the rotor blades of an axial fan. The motivation and starting point of this work was the…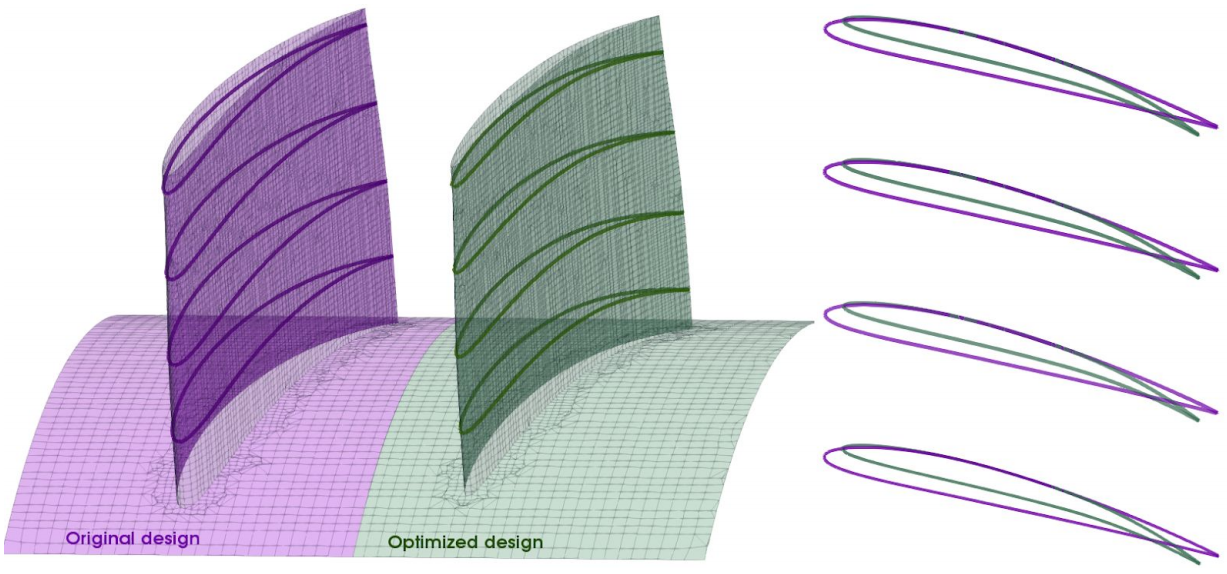 Axial Fan Noise Reduction
Axial Fan Noise Reduction
The design of axial fans typically considers the efficiency but also the reduction of the noise emissions. Axial fan noise reduction is a rather huge and complex topic when it comes to all the details, but there are a few simple CAD techniques that you can apply to your standard blade designs, to immediately enhance the fan's noise level.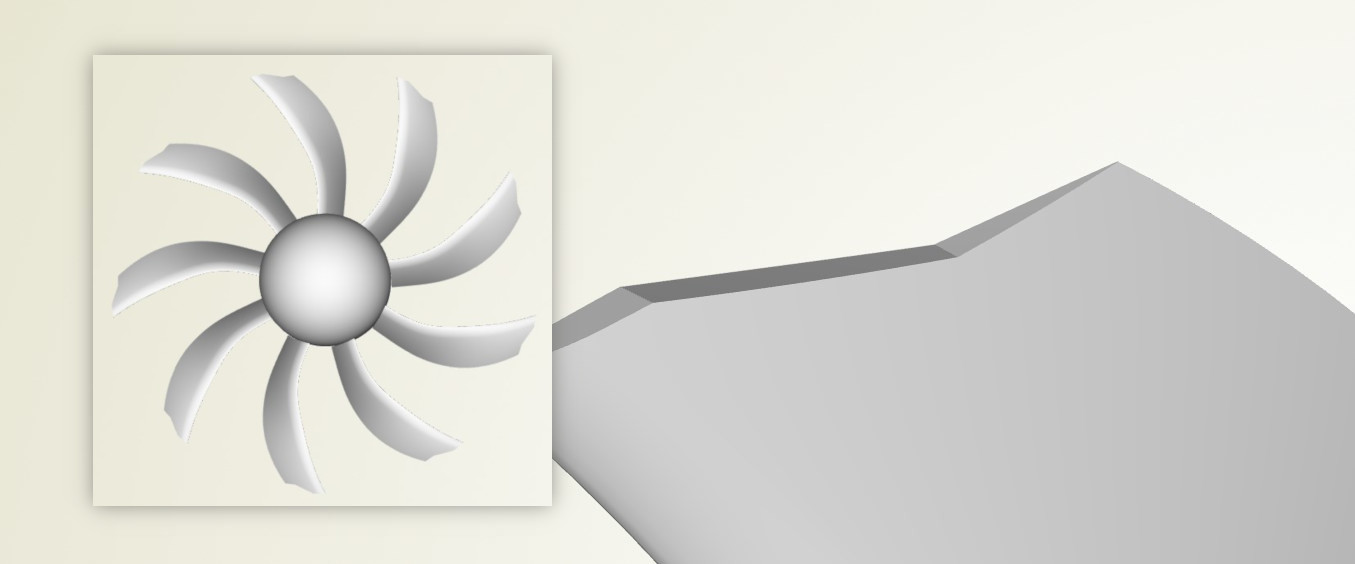 Drone Blade Design at Parrot
Drone Blade Design at Parrot
The French company Parrot SA uses CAESES® as a customized design framework for drone propellers. Being one of the leading companies in the drone market, the engineers' motivation for introducing CAESES® came from the goals of…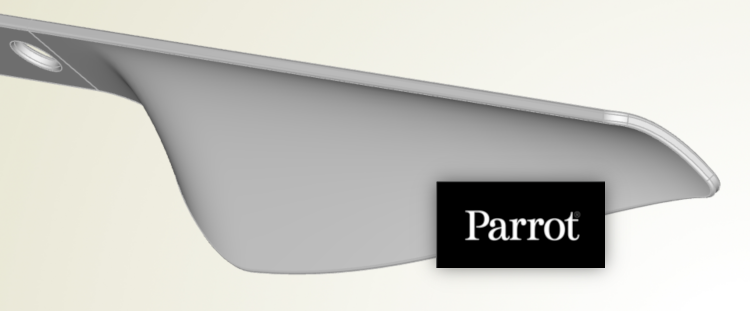 Automated Generation of Parametric Propeller Models
Automated Generation of Parametric Propeller Models
In this blog post, we'll take a quick look into an automated workflow for the fast and flexible design of propeller CAD models that are also suited for automated shape optimization with CFD (Computational Fluid Dynamics).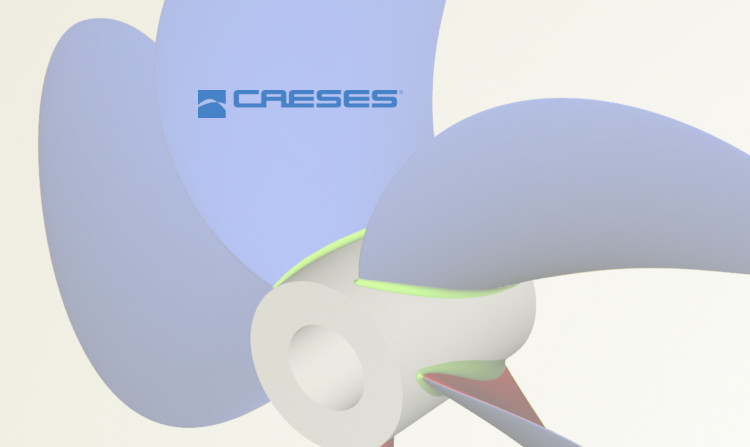 Linear Jet Design at Voith
Linear Jet Design at Voith
Design and Optimization of the VOITH Linear Jet The VOITH Linear Jet (VLJ) combines the best properties of propellers with the best properties of waterjets. For this product, one of the most important design challenges is to maintain a high…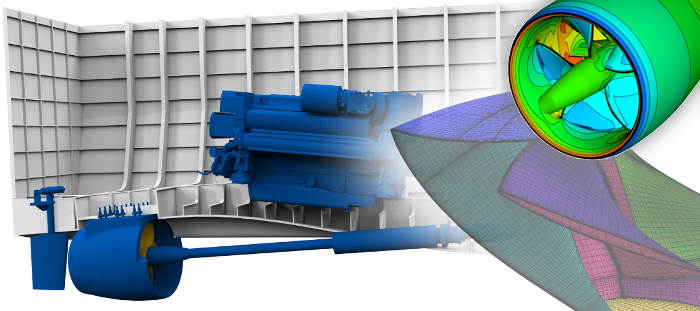 efoil Jet Impeller Optimiziation
efoil Jet Impeller Optimiziation
An electric hydrofoil surfboard (efoil) is a great experience if you want to try out new things that are related to surfing or kiting. Ve Concepts Inc. (AKA VeFoil) has been working on something new and unique for the efoil…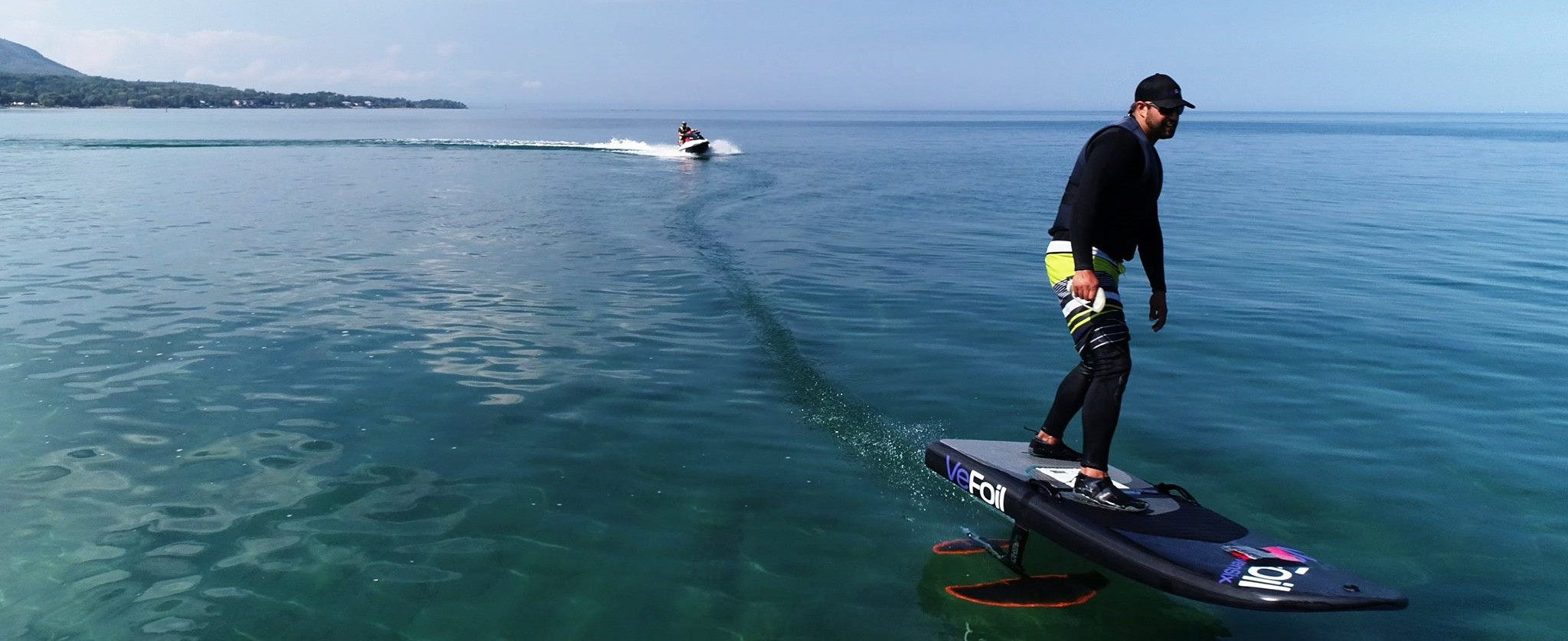 Torque Converter Optimization
Torque Converter Optimization
Design and Optimization of Torque Converters Automotive torque converters are a type of fluid coupling used in vehicles with automatic transmissions to transfer rotating power from the engine to the drive shaft. Designers of torque converters strive to maximize efficiency…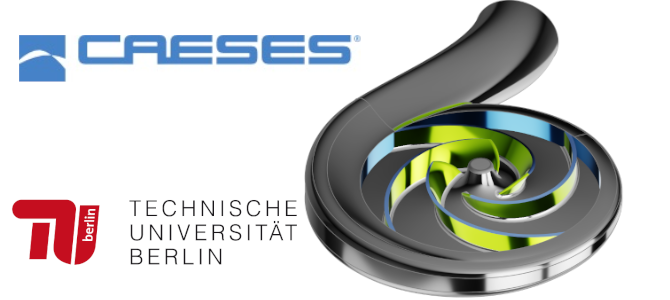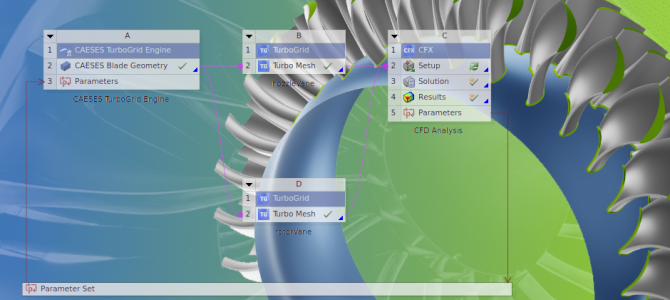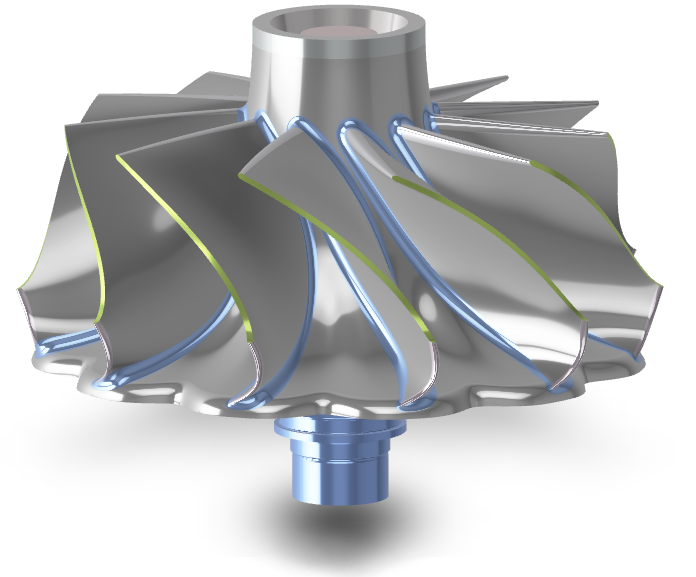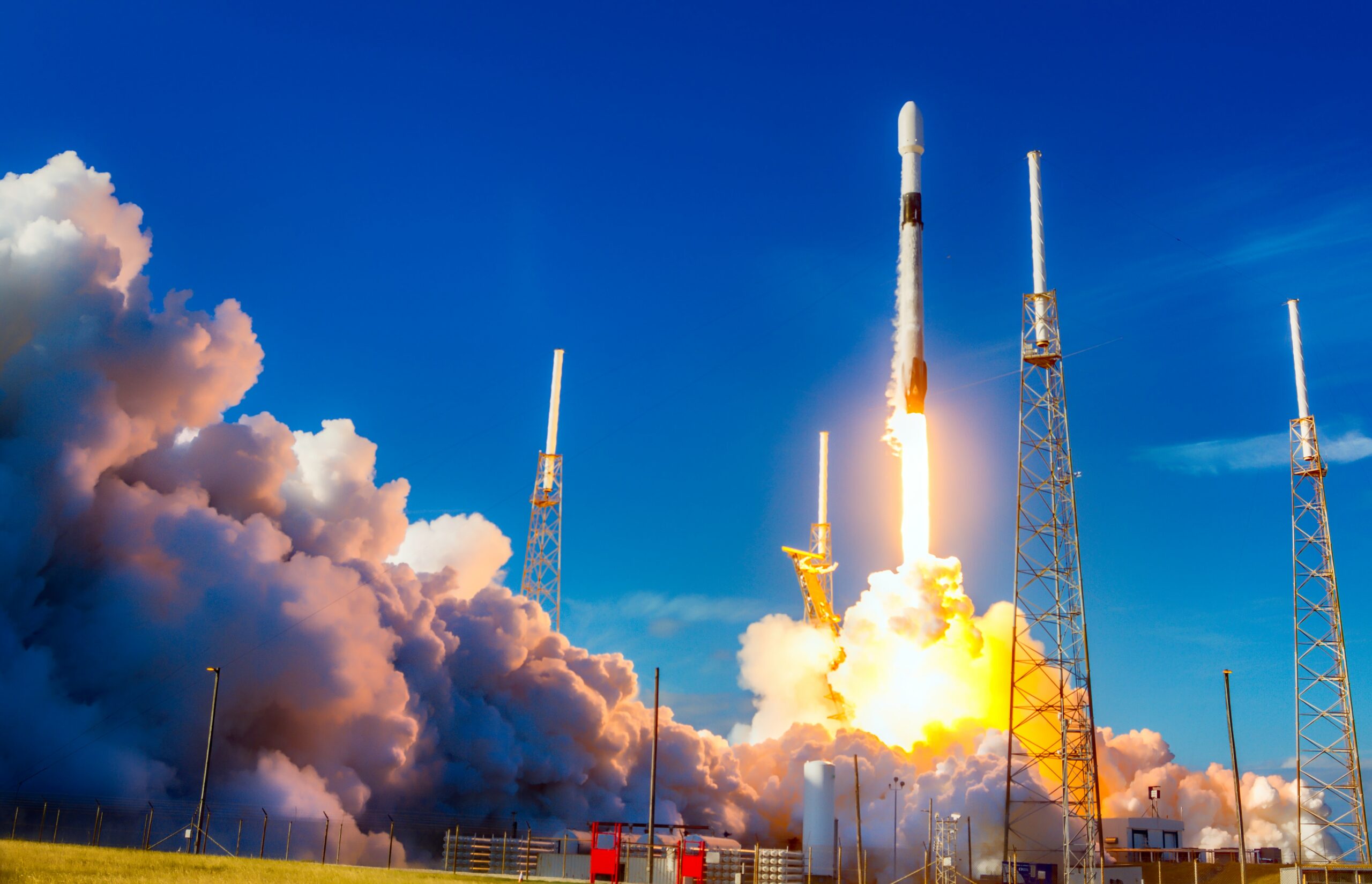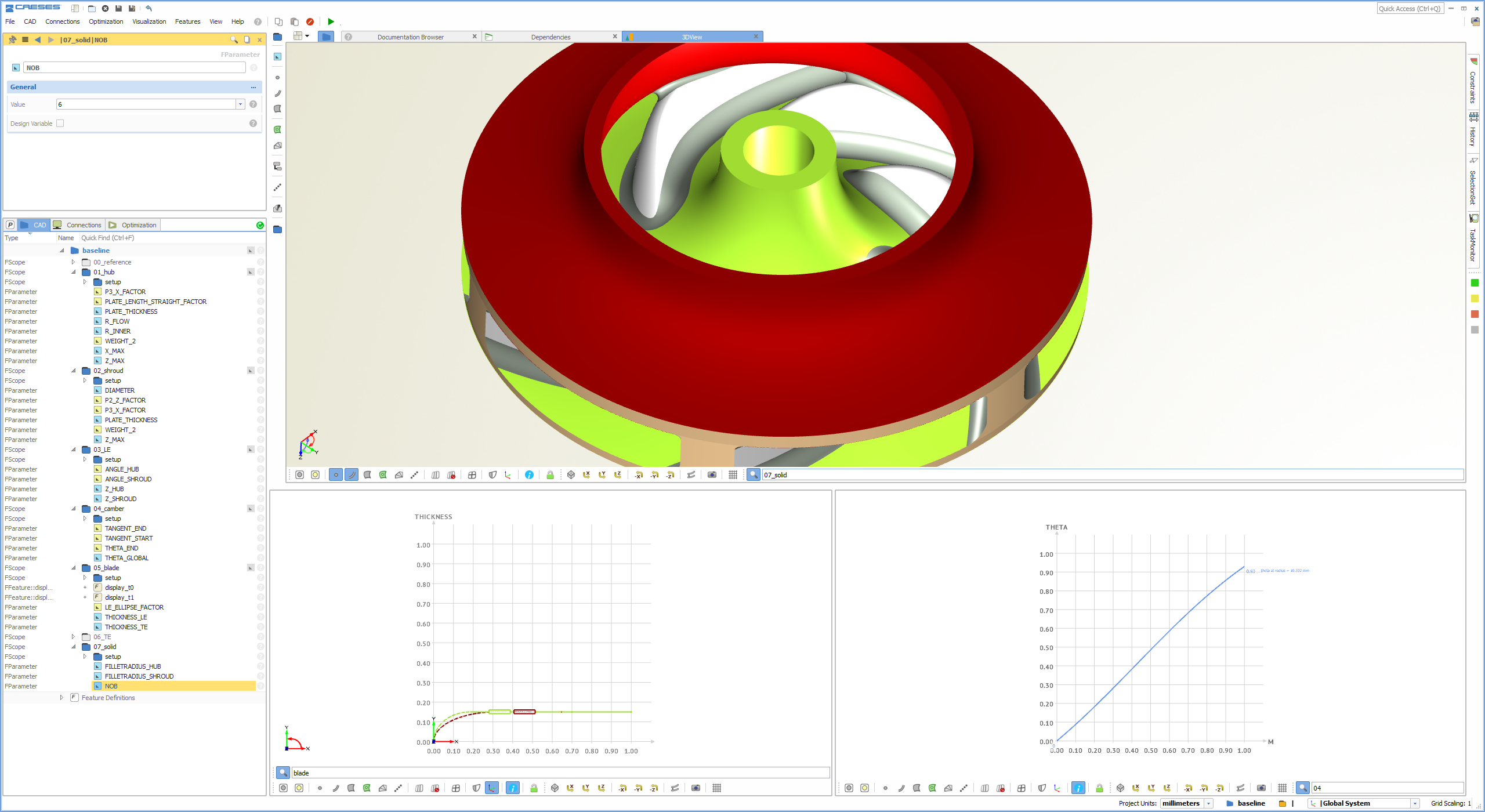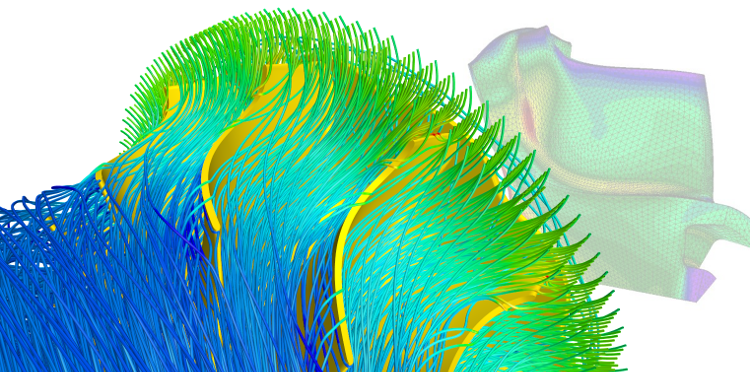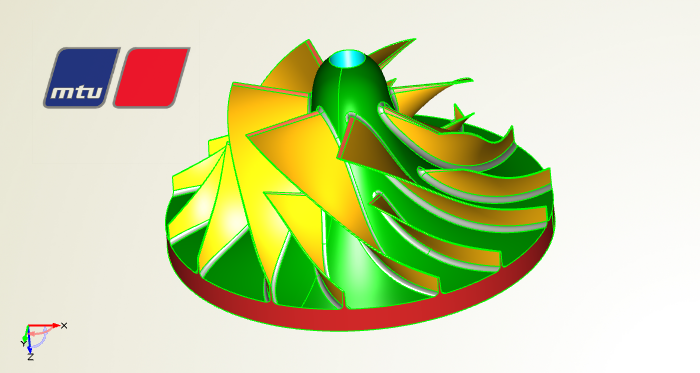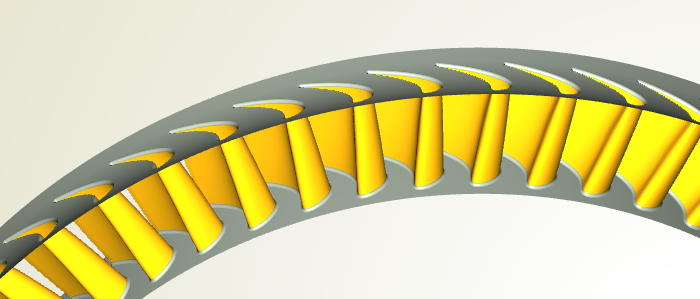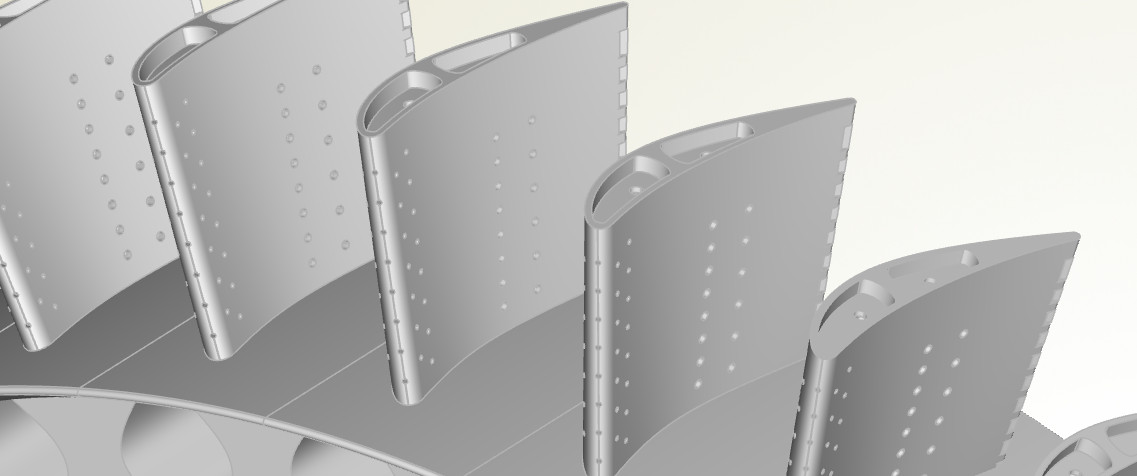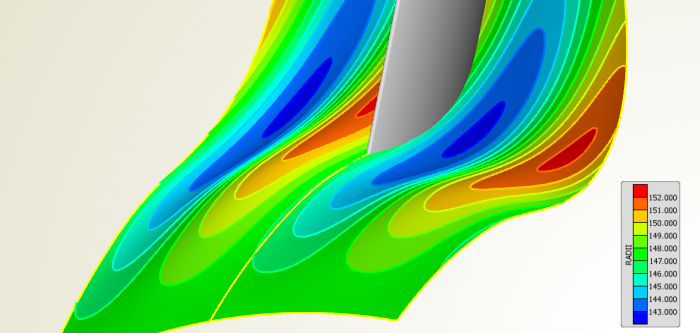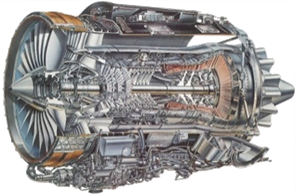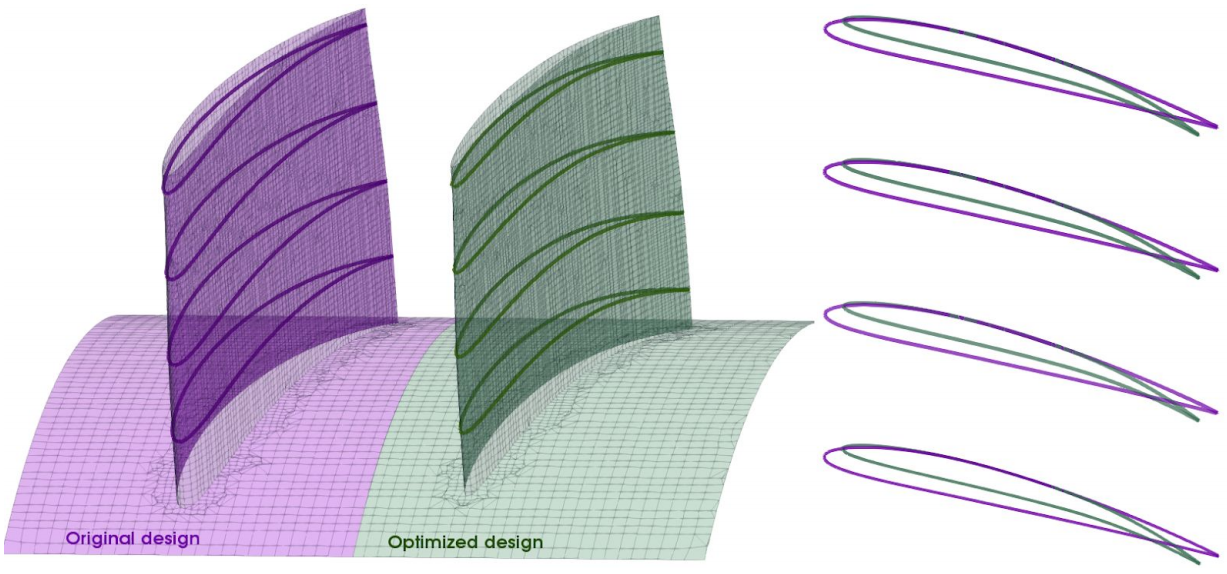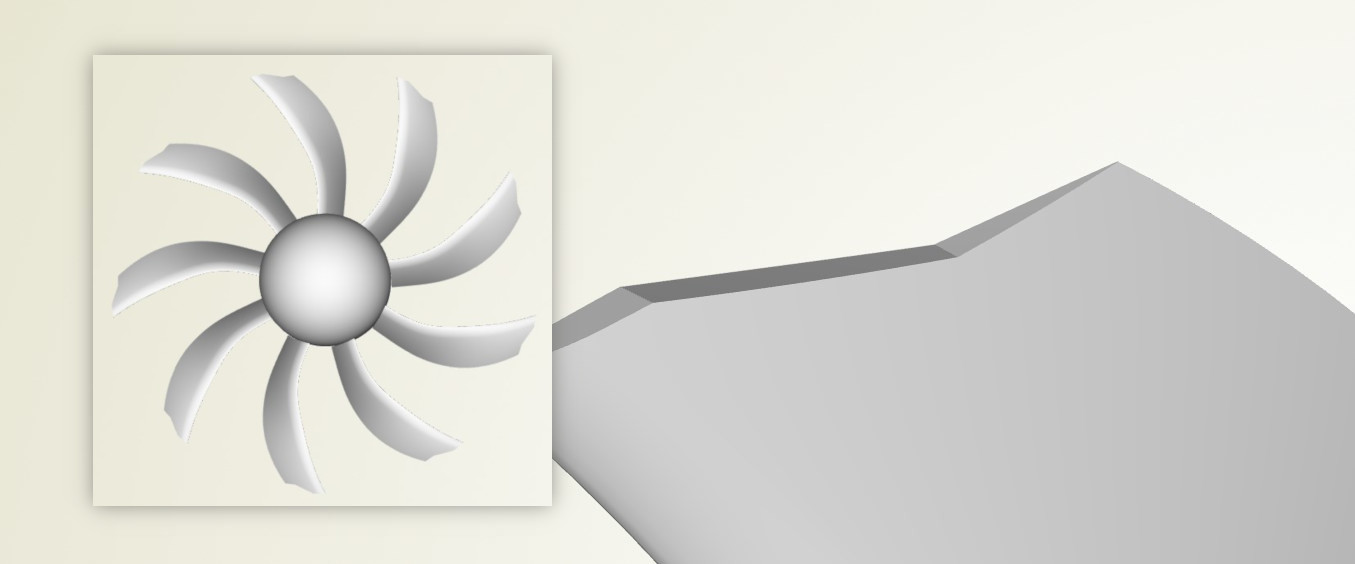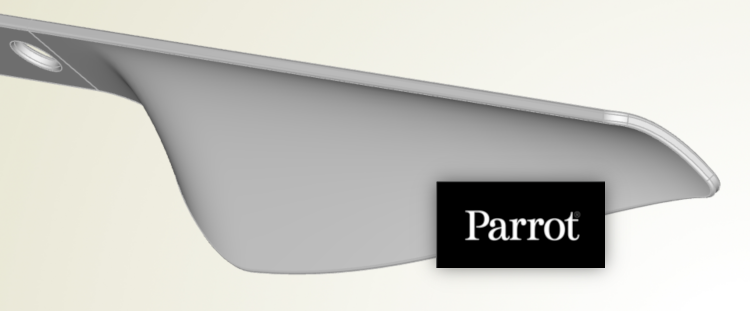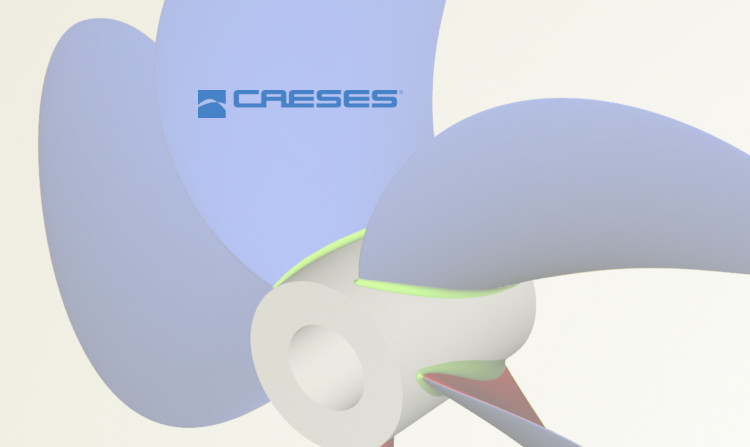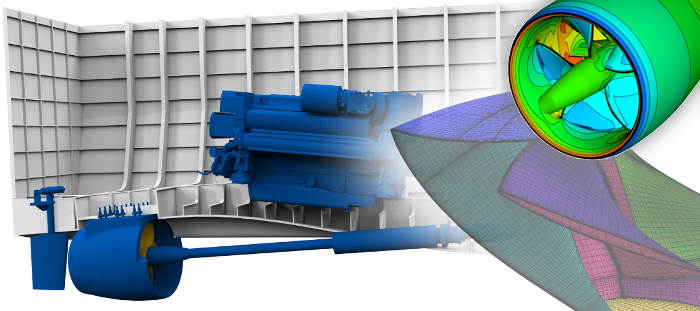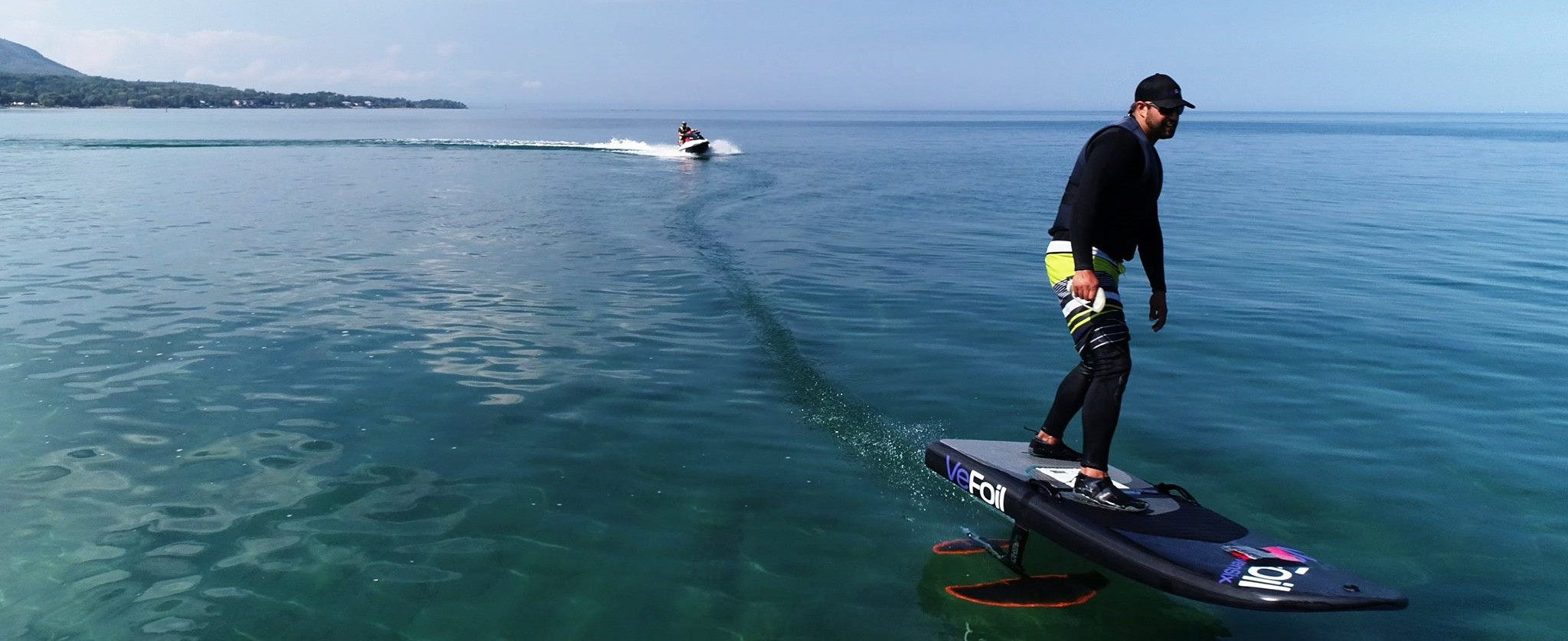 Questions?
Please do not hesitate to get in touch with us if you have questions in the context of your specific application. We look forward to discussing it together with you!