Video Tutorials
We provide short video tutorials for getting started with CAESES®. Together with the Help section and tutorials that are shipped with CAESES®, you should get a good and quick start. In addition, we regularly post more general videos in our video section. Finally, also check out our youtube channel.
---
Community Forum
All CAESES® users have access to the community forum through their registered email address. Share experience with other users and post your questions in this forum. There is also a FAQ section which e.g. copes with licensing problems. In particular, we friendly ask students to make use of this platform.
---
Helpdesk
Commercial and academic CAESES® customers get their premium support through our helpdesk.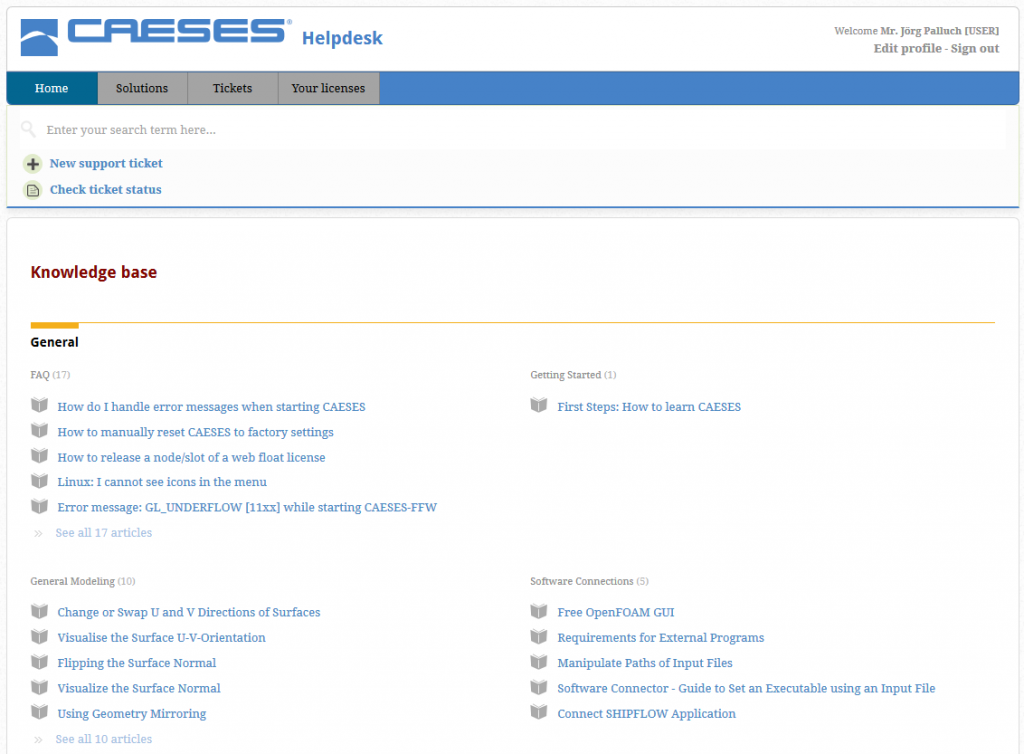 ---
License Administration
License information and offline license download for pro users can be managed on this page:
---
Registration
Customers can register a new CAESES® user for a company or organization through the following page:
---
Lost Password
You are a registered customer and lost your password? Then use the link below.
---
Contact us
For general inquiries or suggestions, please do not hesitate to get in touch with us. For modeling and support services, see this page.