---
Software for Simulation Engineers
Are you using CFD (Computational Fluid Dynamics) to design flow-exposed products or components? Is the fluid dynamic behavior of your design critical for realizing the performance requirements?
If your answer is yes, then CAESES® could be the perfect solution for you. CAESES® stands for "CAE system empowering simulation" and its ultimate goal is to enable engineers to design flow-optimal products. CAESES® gets used in various industries, typical areas of interest include ship hulls, turbomachines, ducts and manifolds, engine components, aerodynamic bodies, amongst others.
CAESES® comes with 3 components in a single & unified graphical user interface:
Upfront CAD
Create Robust Variable Geometry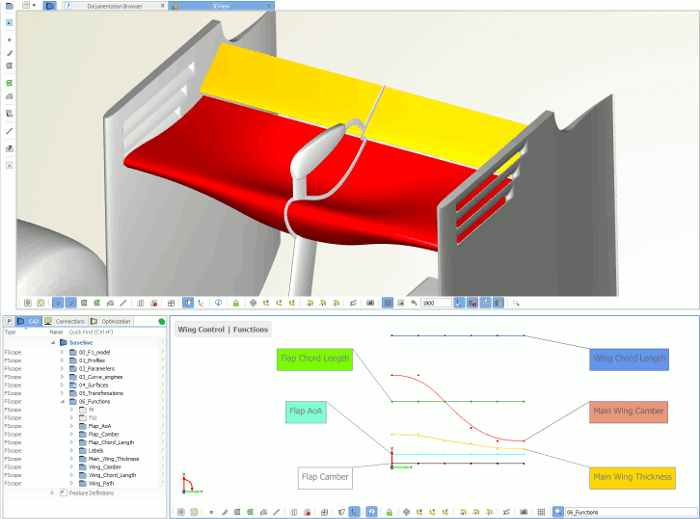 How to create a smart and 100% robust design variant of a product? For this purpose, utilize CAESES® as your primary CAD software, or use it in a collaborative and integrated way with your traditional design and production CAD.
Create more intelligent 3D geometries
Everything is geared towards the generation of design variants
Smarter shape controls to reduce degrees of freedom (hence save simulation time)
Simulation-ready and 100% robust, even for large sets of designs
One-time CFD-preprocessing work for all geometry variants
Examples: Blades, volutes, ducts, diffusers, pumps, engine components, wings, ship hulls
Learn More about Upfront CAD …
Upfront CFD
Connect all Your Tools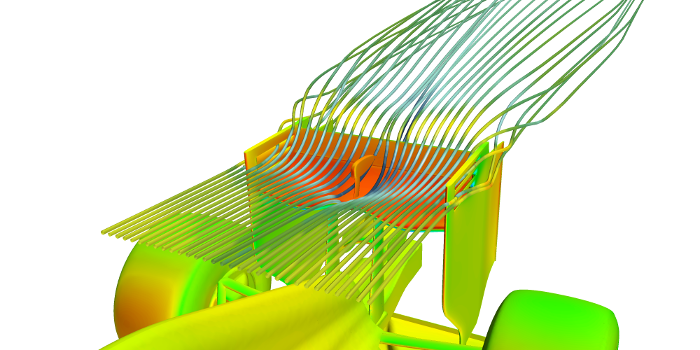 Connect your CFD package in just a few minutes to the environment of CAESES® to analyze a new design variant with a single click. CAESES® integrates with most of the leading commercial CFD codes as well as in-house codes.
Examples for simulation tools that have been coupled to CAESES® are STAR-CCM+, ANSYS Fluent/CFX, NUMECA products, OpenFOAM, SHIPFLOW, to name a few.
Learn More about Upfront CFD …
Upfront Optimization
Vary and Explore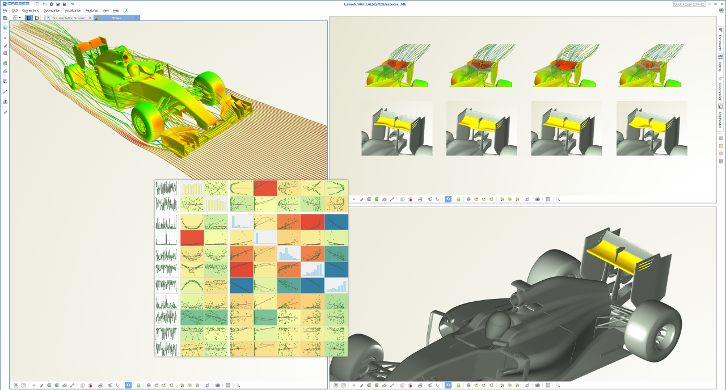 This is why we finally developed CAESES® for you! Directly explore your product behavior by using the intelligent variable geometry and your CFD connection. CAESES® comes with a set of ready-to-go variation and optimization strategies that allow you to run automated studies – again, with just a single click!
Learn More about Upfront Optimization …
---
Getting Started
We offer a powerful free edition of CAESES® that can be downloaded from our website. There are no annoying or hidden limitations, and you can even use it for commercial work. Why not trying?
---
Videos
For more information check out our video section. We provide short video tutorials and more general videos (applications, webinars etc).
---
How To Buy
If you are interested in buying a commercial pro license of CAESES®, then just get in touch with us directly. Don't hesitate – we are super friendly people 😉
Pilot Project
Typically, we run a pilot project with you together in the first stage, to make sure you have a good and effective start with CAESES®. In such a project, we create a robust & smart parametric model for you, optionally including CFD automation. Everything gets documented and explained in detail. The setup is based on your wishes and requirements. It will be created in tight collaboration with you. Finally, depending on your situation, we can even wrap the entire model setup including optimization strategies into an easy-to-use interface for your daily work, so that no CAESES® expertise is required at all!
Editions
Note that we offer different licenses for companies and academic purposes. Ranging from a standard edition up to a power edition: There are several editions to choose from, depending on your application and design task. Read more ….
---
Free Student Pro License
We also offer a free academic pro edition for students! No limitations! Everything is in there: CAD, CFD integration and full optimization!
How to Get It
Simply request such a license directly from within CAESES® Free, via "menu > help > license upgrade > student license registration". All we need is your certificate of enrollment (PDF) that you can submit when you upgrade your edition. As soon as your certificate expires, just send us an updated one using this email address, and we will extend it again.
---
Services
You don't have time or resources to learn a new piece of software? However, having a CFD-ready & variable model of your application in just a few days sounds great? Then simply get in touch with us. Together with your application-specific expertise, we can create a variable model for you that includes all your requirements, ideas and constraints. We can also assist you in setting up a fully automated design process on the basis of your existing tools and CAESES®. Read more …
---