Smarter CAD for Turbomachinery Components
Blades, impellers, volutes, endwall contouring, ducts etc. – CAESES® gives you a powerful environment to create your simulation-ready and robust CAD models for your turbomachinery applications. CAESES® offers the highest level of customization to take into account all your turbomachinery know-how and experience.
The powerful scripting possibilities of CAESES® allow you to seamlessly integrate these amazing variable models into your existing design process.
Simulation-Ready CAD for Automation
No more manual pre-processing for new design candidates – just set it up once and run your studies and optimizations. CAESES® models can be linked to your meshing and CFD software as well as to ready-to-use optimization strategies. If you already use optimization tools in your company, then run CAESES® in batch mode and use it as your smarter geometry engine in a CFD-driven design process. There is a Windows and a Linux version of CAESES®, to run large studies on HPC clusters and powerful workstations.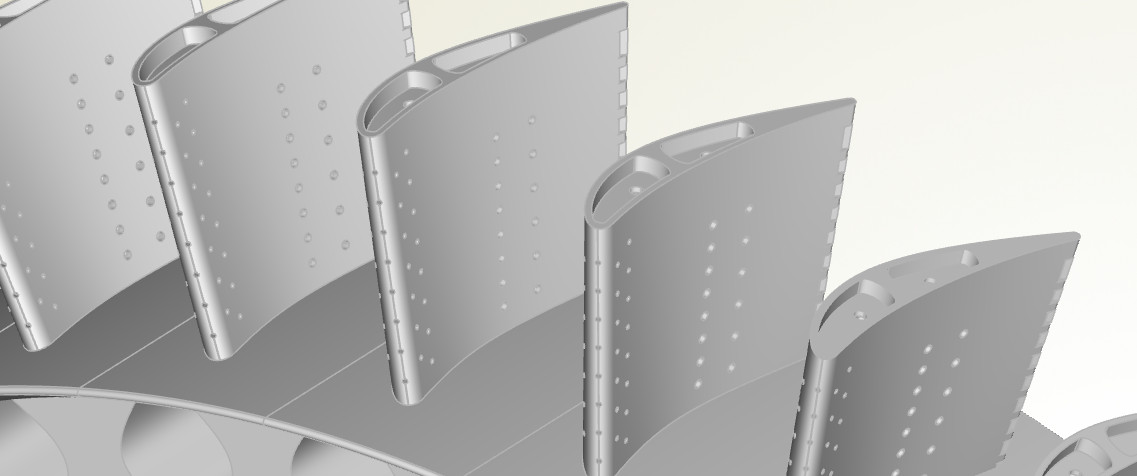 Who Uses CAESES?
Leading companies from the automotive and energy sectors are using CAESES® for the optimization of blades, volutes and other turbomachinery components such as ducts and casings. Examples are SIEMENS, Toyota, Mitsubishi, MTU and Multi-Wing.
What's their reason to choose CAESES®? In most cases the design and automation possibilities of other CAD tools in the market are limited. In particular, the regeneration of complex geometry models in automated optimization loops often leads to busted or infeasible designs. CAESES® solves theses problems immediately.
Blade Design
For the parametric blade design, CAESES® offers a dedicated add-on which makes it your comprehensive turbomachinery blade design tool. CAESES® gives you the full control to fine-tune all details of your initial blade shape by using your own parameters. You are not limited to black box functionality or pre-defined functionality. Everything is open, can be accessed and customized according to your expertise and your ideas.
CAESES® blade models are ready for the fast manual and automated creation of new design candidates. Create single-blade and splitter blade models, and always have full access and customization possibilities such as
Any 2D profile parameterization
Any meridional contours (imported, parametric)
Any leading edge and trailing edge shapes
Any camber definitions (based on mapping beta/theta functions)
Any thickness distributions
Any shape for radii fillets (constant, variable)
CAESES® works for any kind of rotating machinery, no matter if you are designing turbochargers, fans, pumps, axial compressors or turbines.
CAESES® users benefit from the fact that CAESES® is a generalized solution, and not just a blade design tool. The blade add-on comes on top of the full CAESES® package and can be additionally used for many other applications such as ducts, manifolds, casings. All with the same CAESES® license, i.e., there are no additional license costs which makes it economically attractive.
Optimizing for Efficiency and Noise Reduction
If you are interested in advanced blade shape optimization via adding dedicated features for noise reduction, then please check out this page about axial fan design for more information. CAESES® lets you create and optimize even very specialized geometry features of your blade model.
Full Turbine Wheel Design and Optimization
CAESES® also allows you to generate complex models that satisfy the requirements of both CFD and structural analysis. With a robust and variable turbine wheel model, automated studies can consider the aerodynamic performance but also stress characteristics at the same time, in a single loop and fully automated. Check out the case study about turbine blade optimization including scallops.
Turbine Blade Cooling Structures
Use CAESES® for the design and optimization of cooling structures. Interested? Read this blog post about turbine blade cooling.
Volutes
CAESES® is your design tool for further optimizing volutes of turbochargers and pumps. You get 100% robust models and the possibility to build-in any company-specific design parameters. Create your own model, or let us help you to create a custom template model that can be used in your simulation department without the need of any CAESES® expertise! Read more.
Pump Design and Optimization
Leading pump designers worldwide, such as KSB, Grundfos and Ebara use CAESES® to optimize their pump and volute geometries. Read more.
Endwall Contouring
The idea of endwall contouring is to be able to modify the hub and shroud geometry, e.g. in the leading edge region of the blade, to minimize undesired secondary flow losses. With CAESES® you create your own parametric models for these free-form surfaces. Check out the blog post "Variable Geometry for Endwall Contouring of Turbines and Compressors" for more information and a short demo video.
Example Applications
Fans and blowers (axial, radial, mixed flow)
Pumps (centrifugal, axial, mixed-flow, multi-stage)
Blading for axial compressors and turbines
Blading for radial and centrifugal machines
Volutes and scrolls
Endwall contouring
Propellers for ships and aircraft
Wind turbines
Turbine exit casings
Compressor discharge valves
I enjoy using CAESES® as it allows me to parametrically generate geometries without ever going through a CAD design cycle. In this sense it really streamlined my process from concept to CFD verification.

— Ruhou Gao, Turbomachinery Engineer, Spencer Turbine Company
Why CAESES® for Turbomachinery Applications?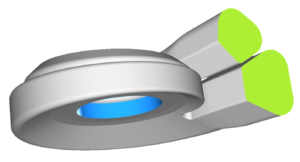 There are several benefits when you compare CAESES® to other tools in the market:
Robustness and flexibility of parametric models
High level of customization i.e. no black box models and full integration into existing workflows
Direct and automated consideration of geometric/manufacturing constraints within model setups
Intelligent reduction of the total number of parameters
Powerful fine-tuning possibilities of shape details (e.g. to better control local flow phenomena such as cavitation or swirl)
One-time preprocessing for all design variants
Everything is geared towards automation, for the purpose of efficient shape optimization
Generalized software that can also be used for optimization of other components, such as ducts, channels etc.
Tight integration with other meshing and simulation tools, as well as plug-ins for e.g. ANSYS Workbench and optimization tools
Batch mode and Linux version available for extensive use on HPC clusters
Incredibly fast support from the CAESES® support team
Customer Interview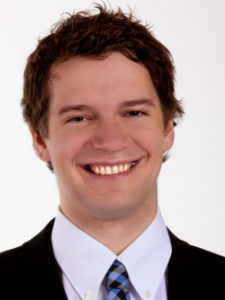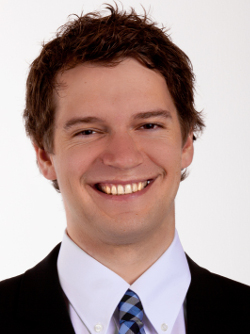 There is an interview "Creating Lighter and More Efficient Radial Turbines" with Nicolas Lachenmaier, who is the leading aerodynamics & thermal turbine engineer at MTU. Read how the use of CAESES® models massively brought down the overall engineering time from several months to only a few weeks!
Downloads
Please find a summary in the Turbo add-on brochure (PDF). There is also a CAESES®  tech brief (PDF) which also summarizes the most relevant features and benefits for turbomachinery applications.
More Information
Here is a SIEMENS case study for the design and optimization of turbine blades. For turbocharger optimization please see "Turbine Blade Optimization including Scallops for a Turbocharger", and the case study optimization of volute and vaned diffusor. If you are interested in stator optimization, then check out this blog post about the TU Berlin Turbolab stator. There is also a short article about ANSYS Turbogrid export. If you are interested in axial turbine design, please see this page which shows in a short summary video how to set up such a model.
Sounds interesting? Then just drop us a line and we'll get back to you 🙂