Pump Design Software for Shape Optimization
CAESES® is the most flexible pump design software in the market for fast and comprehensive shape optimization with CFD (Computational Fluid Dynamics). CAESES® drastically speeds up the engineering process by automating geometry generation, to find optimal design candidates in the shortest time.
Investigate large sets of pump design variants – fully automated!
Who Uses CAESES?
Leading companies worldwide – such as KSB, Grundfos and Hitachi – have integrated CAESES® into their highly automated workflows for delivering high-quality, optimal pumps to their customers.

Geometry for Shape Optimization with CFD
What makes CAESES® different to other pump design tools on the market is its focus on robust variable geometry for CFD-driven design processes – with full customization possibilities for you, i.e., there are no black box models.
If you already have a baseline design (e.g. from your data base or other preliminary tools), and you need to further improve its performance or operating range, then CAESES® is your ideal solution. Within the shortest time your baseline design is converted into your own custom CAESES® model. Such a model is 100% robust during variation, and ready for automated shape optimization with your simulation tools. 
The parametric flow domains are also available, and automatically adjusted for each generated impeller, to also automate the meshing process. Predefined colors and indices make sure that all references are kept during design studies and optimization runs.
Efficient Parametrics
The parametric model setup in CAESES® allows you to include all your pump design expertise, as well as any manufacturing or geometry constraints. This makes sure that only feasible and meaningful designs are generated, to drastically accelerate your design process by saving unnecessary expensive CFD computations.
Full Customization
CAESES® gives you a flexible CAD environment including scripting possibilities. The scripting environment allows you to customize everything according to your individual company requirements. Customization examples are parametric hub and shroud contours, wrap angle definitions, thickness functions and profile definitions, fitting processes and channel optimization etc.
By using the CAESES® feature definitions, you can even code your own preliminary design tools using mathematical formulas, functions and control statements (if-else conditions, loops, break, switch and cases, …).
Automation of the Pump Design Process
In addition to the CAD capabilities, CAESES® allows you to automate the pump design process by integrating your meshing and CFD tools. Typical tools that can be coupled are:
FINETM/Turbo
ANSYS CFX & TurboGrid based on the CAESES ACT app 
PumpLinx
STAR-CCM+
OpenFOAM
Proprietary in-house tools.
With this automation and the integrated optimization methods you are ready to conduct design studies and shape optimization. All in a single unified graphical user interface!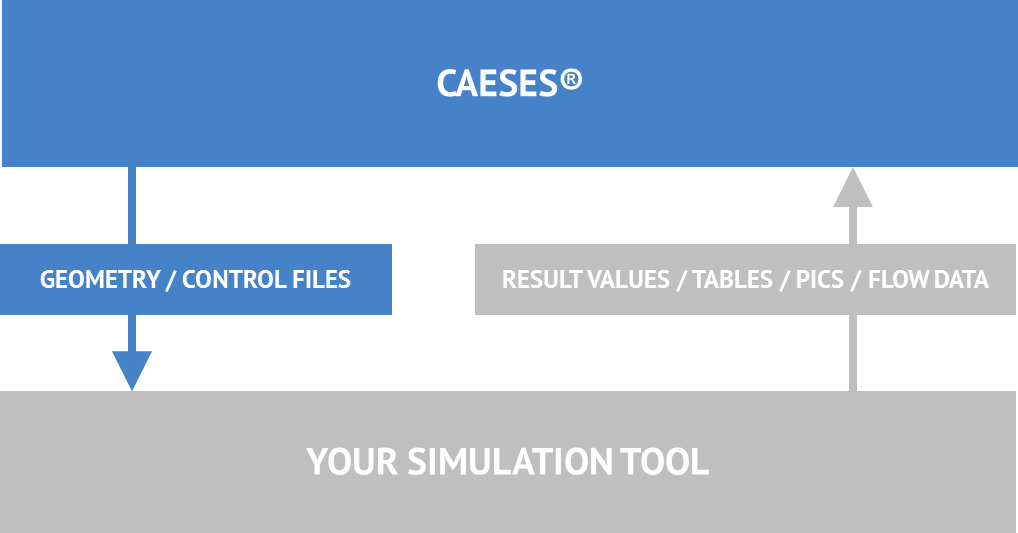 Volute Design and Optimization
CAESES® is also used for pump volute design and volute shape optimization. Interested? Then please see the volute section for more information.
CAESES as a Pump Design Software at KSB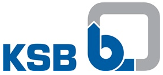 There is a presentation "Application of self-programmed custom features and special meridional contours for the design of multi-stage pumps" from KSB, about pump channel design with CAESES® and ANSYS tools.
I have been successfully using CAESES for many years now. It allows me to create my own customized toolbox with everything I need in the different stages of the pump design process.

The functionality of CAESES greatly accelerated and complemented our traditional design process. Finally, it lets us improve the quality of our various different types of pumps.

 

— Dr. Toni Klemm, CFD engineer, KSB SE & Co.
Download Tech Brief
There is a free download "Pump Design and Optimization with CAESES®" (PDF).
Contact
Designing pumps is not a trivial task, that's for sure. We'd be happy to discuss your specific application in more detail to see how we can possibly support you. Typically, we assist our customers in
Setting up an efficient initial parametric pump model based on your specifications
CAESES® software training so that you are able to create your own pump geometry models in CAESES®
Full workflow automation with CAESES® and your meshing/optimization/CFD tools.
Just get in touch with us and we'll get back to you!