For a long time, the COVID-19 pandemic had restricted global travel and events, forcing us to postpone our CAESES User Conference, originally scheduled for autumn 2021. Finally, in 2022, national and international restrictions were eased, and it was exciting to once again be able to host a face-to-face conference to meet our users, educate further and effectively network – something that had long been missed.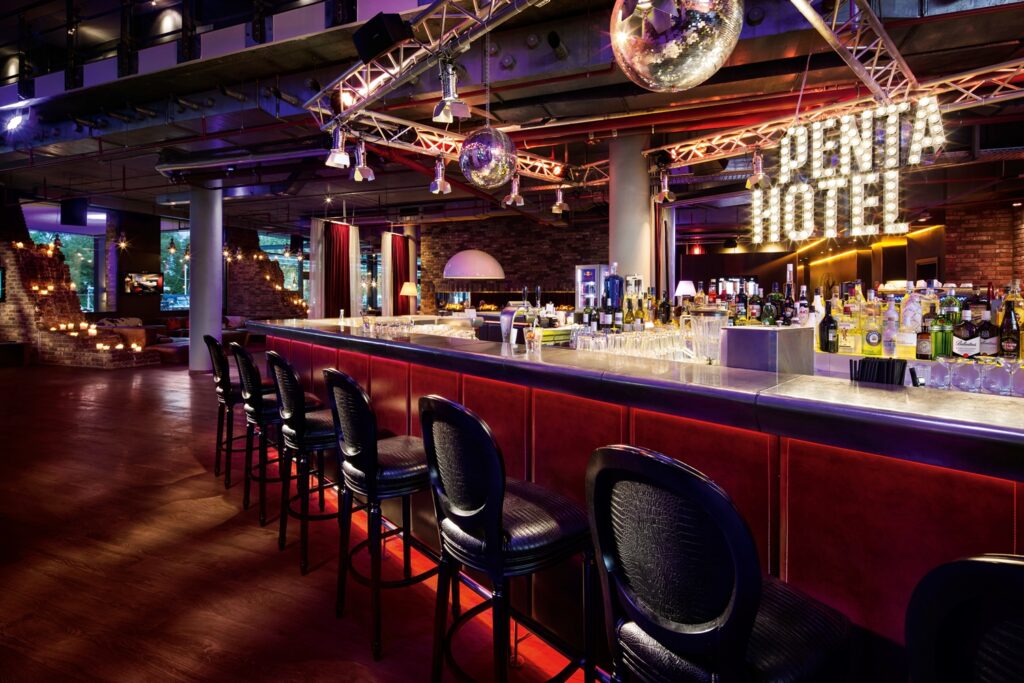 We would like to thank all attendees of the CAESES User Conference 2022 (September 21-22) for joining us at the Penta Hotel in Berlin, making this event such a huge success! Each and everyone from the team at FRIENDSHIP SYSTEMS fully enjoyed meeting up and chatting with you. As usual, your contributions and feedback were a great source of inspiration.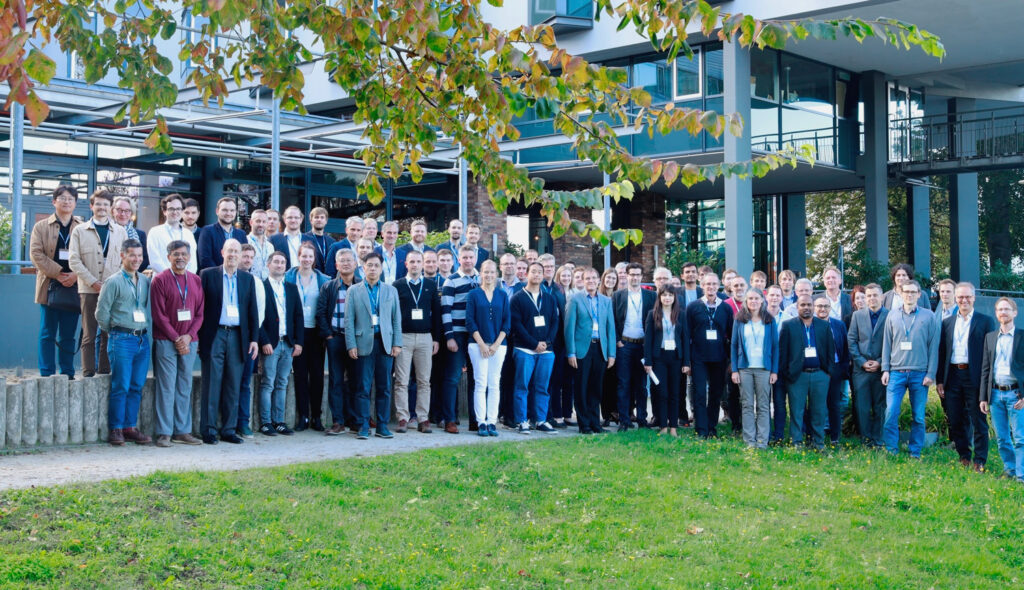 Workshops
After some people already gathered over drinks at the welcome reception the evening prior, the first conference day started off with a choice of two CAESES workshops (maritime and turbomachinery). The overarching goal was to provide helpful information and introduce new concepts to advanced CAESES users.
The maritime workshop covered advanced morphing techniques in CAESES and methods for streamlining design processes in the context of maritime applications. Tips, tricks, and new functionality were shown for Boundary Representations (BReps) and the modeling of curves and surfaces for robust geometry generation. Data mapping on geometries and visualization of design variables' impact on the model were also part of the curriculum.
The turbomachinery workshop focused on the design of turbomachinery components using a set of new functionality and a new structure dedicated to the modeling of turbomachinery that will soon be available in CAESES. Based on a demo example of a centrifugal turbine, the available methods were introduced and guidance was given on how to use them best to face even complex modeling situations with a high level of customization.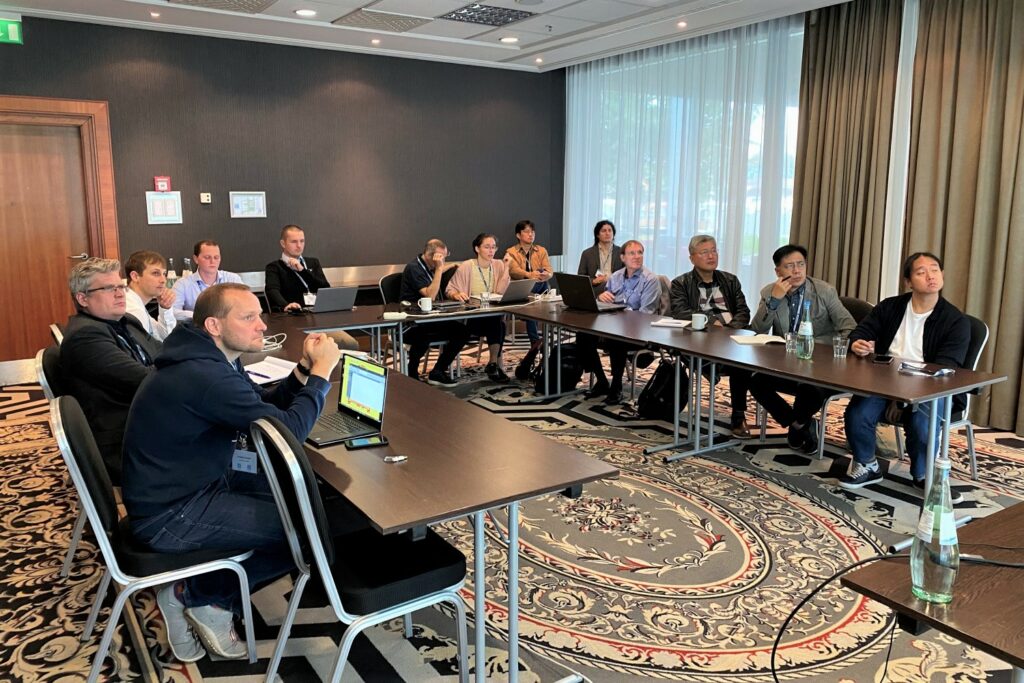 User Presentations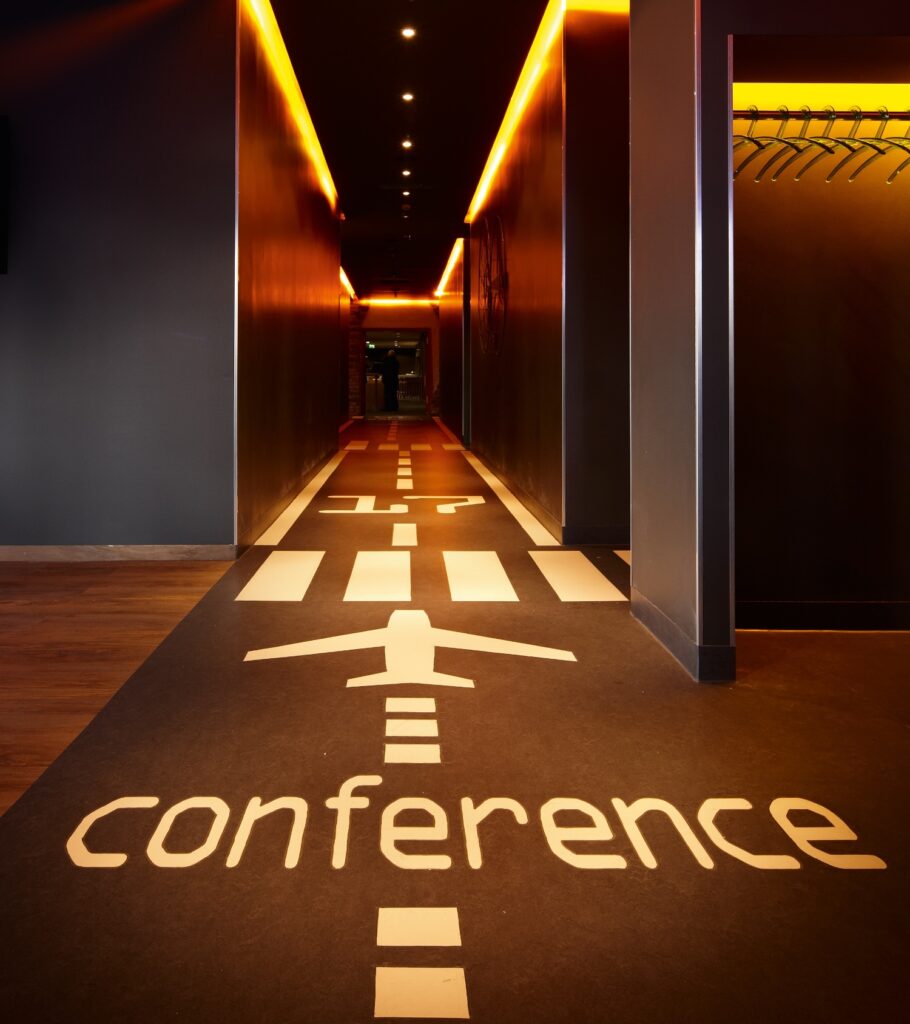 Each day of the conference was headed by a keynote presentation which slightly opened the spectrum beyond the pure application of CAESES. On the first day, Martin Fischer, Chief Designer at our customer INEOS Britannia, talked about "Driving Complex Projects in Highly Competitive Environments", giving insight into the management approaches and strategies involved in the development of a potentially winning competitor for the 37th America's Cup. On the second day, Prof. Gerd Holbach, chair for Design and Operation of Maritime Systems at the Technical University Berlin, presented the various challenges his department faced when developing Elektra, the first zero-emission canal push boat powered by hydrogen fuel cells and batteries worldwide, and their solutions.
They were followed by CAESES users from all over the world, talking about how to create the most competitive products on the market. These fascinating user presentations covered a wide gamut of applications, including topics such as the aero and hydrodynamic optimization, as well as electrification, of ships and ground vehicles, the design of wind and hydro power generation systems, pump design for high energy efficiency, the development of aircraft hybrid-electric propulsion systems, machine learning approaches, and design for additive manufacturing. The audience could get a very good overview of where and how CAESES is used. At the same time, one could get an idea of how challenging all these different applications are, with all their complex design constraints and pressing time-schedules.
All presentations that could be cleared for publishing can be downloaded from this page.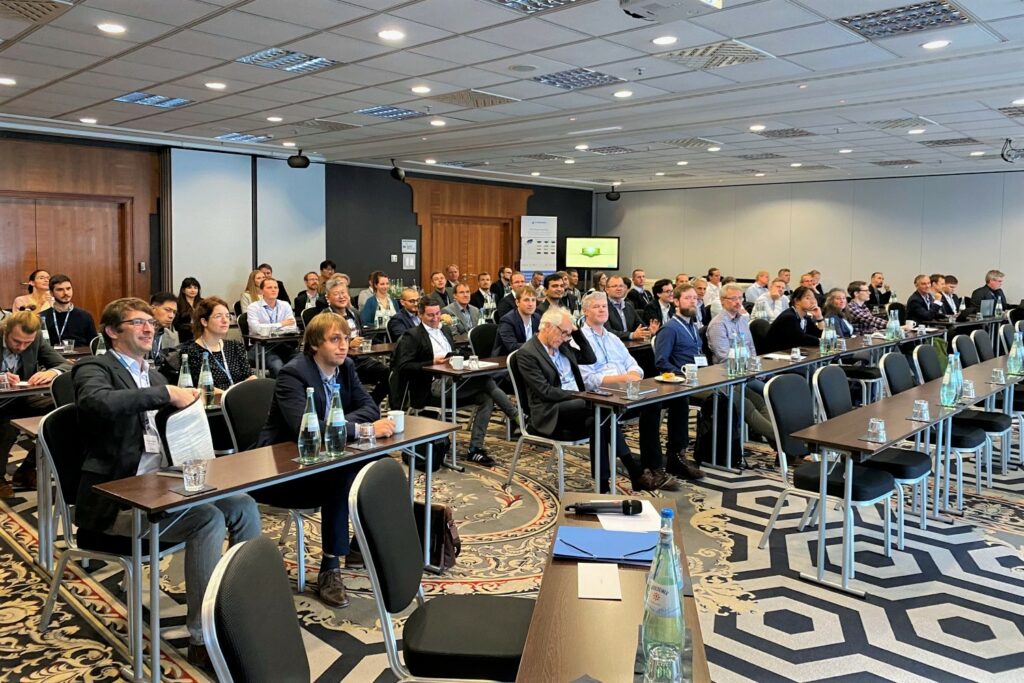 Exhibition
Software vendors from the CFD meshing and solver space shared their expertise and solutions with the attendees, and used the opportunity to discuss current challenges and trends in the CAE sector.
Dr. Bodo Hasubek brought a 1:10 scale, aluminum built, model of his Dreamcatcher One catamaran, which isn't just an attractive model, but both a realistic rehearsal of the future full-scale building process, and a test bed for the self-developed thrust vector maneuvering system. TU Berlin provided the actual planing hull model used for model tests within the Autoplan R&D project. It was produced by SVA Potsdam and includes an interchangeable tunnel section, among other features. Siemens Energy exhibited a selection of 3D printed prototypes with different cooling designs for a gas turbine pilot cone, also an outcome of a joint R&D project, SDD-fAMe.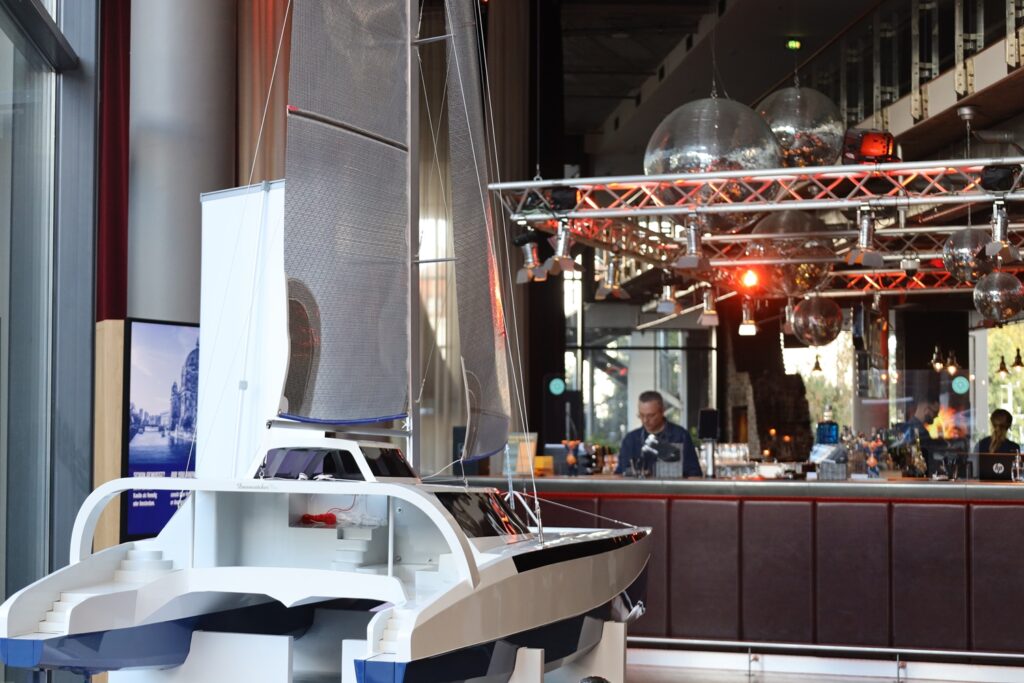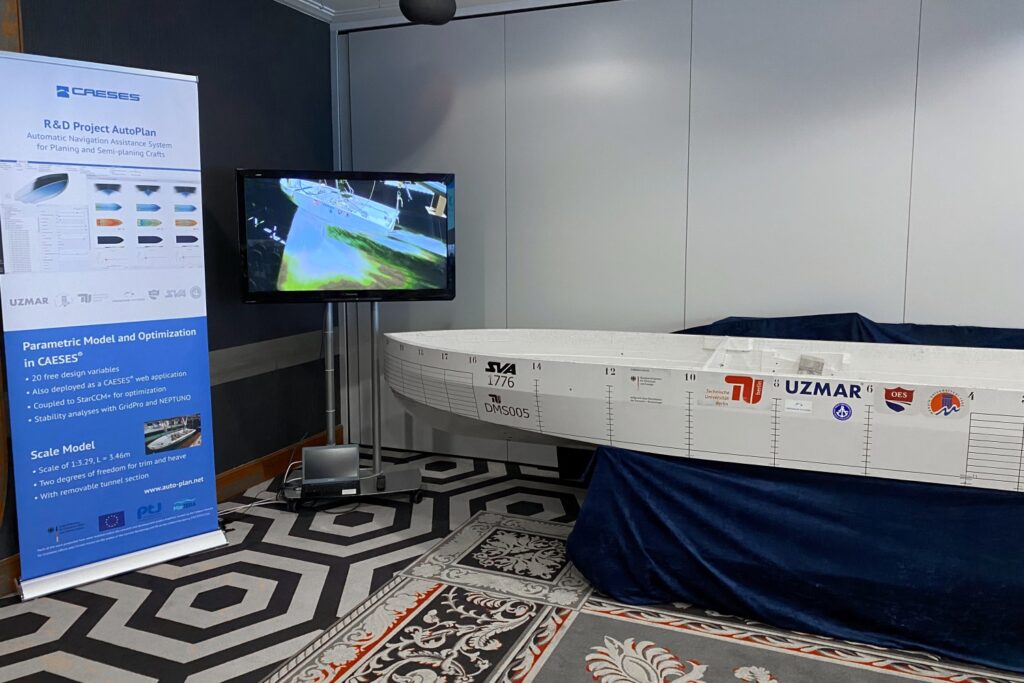 It can also be said that the exhibition extended as far as the harbor of Berlin Westhafen, were – on the day after the conference – attendees had the opportunity to follow up on Professor Holbach's keynote and join him for a guided tour on the Elektra, the innovative canal push boat powered by hydrogen fuel cells and batteries.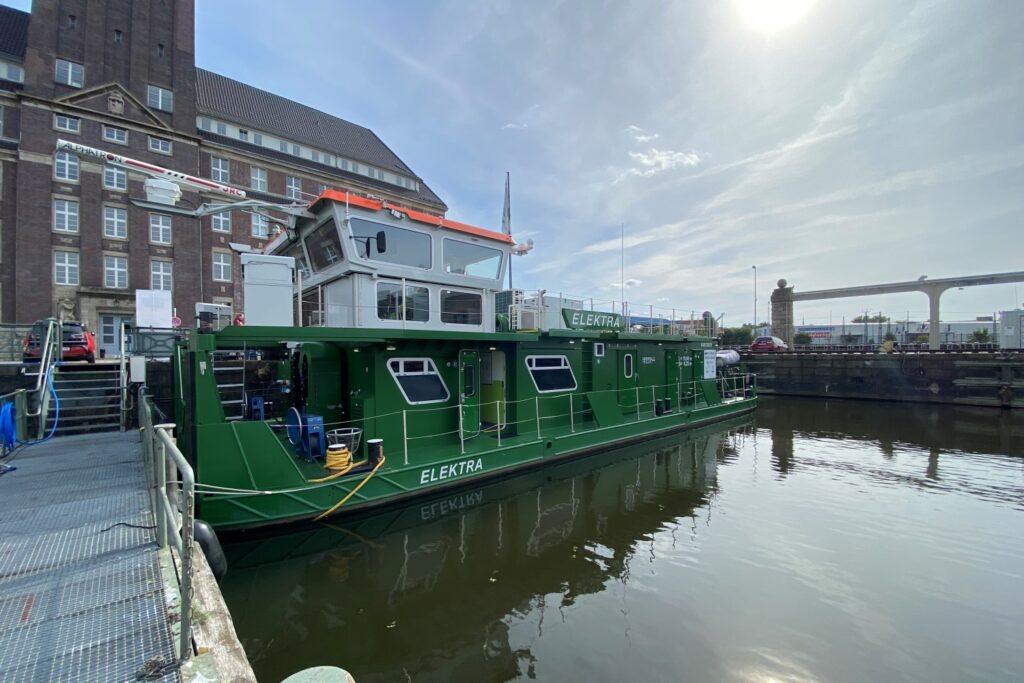 More Impressions
Take a look at this picture gallery for more impressions from this great event.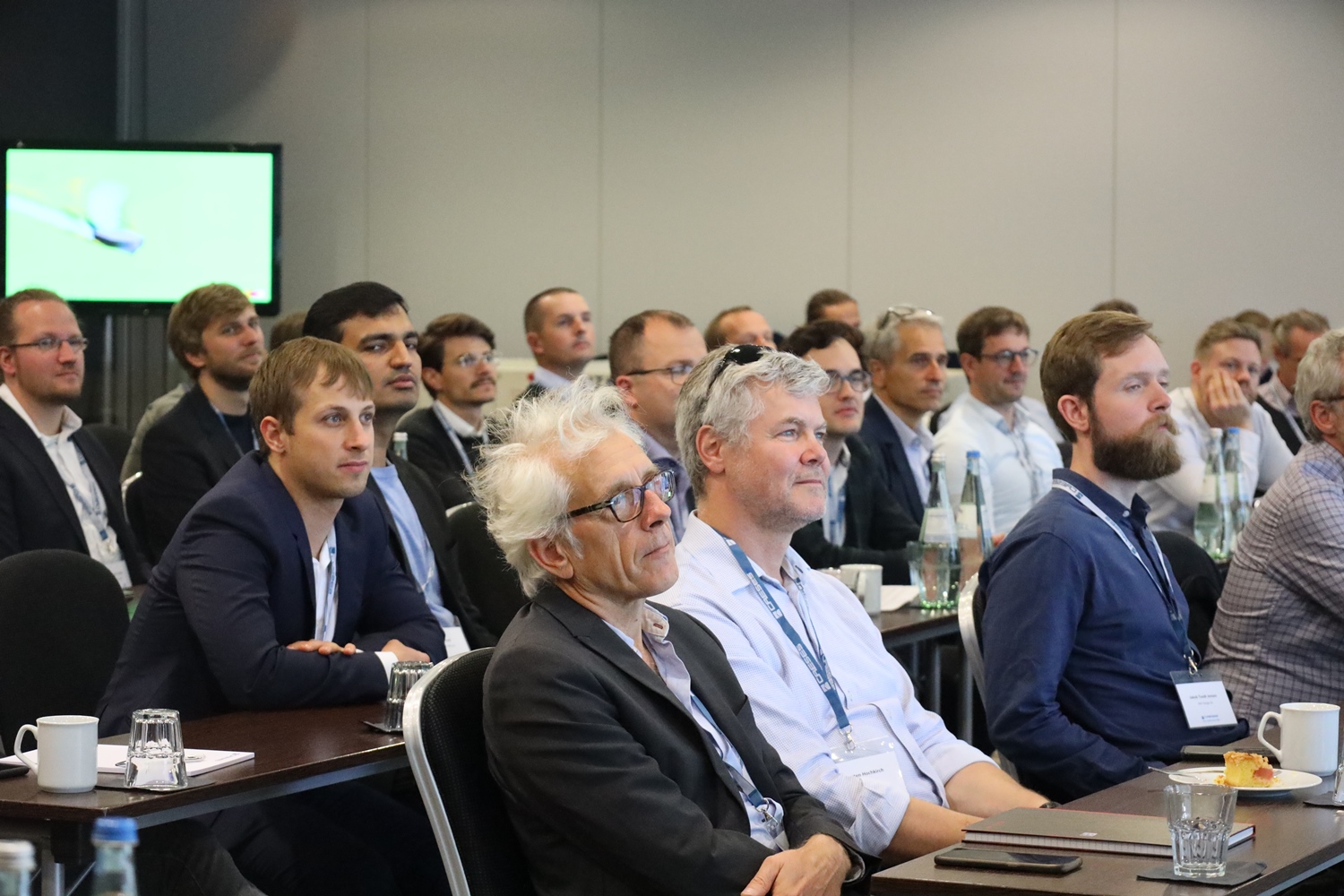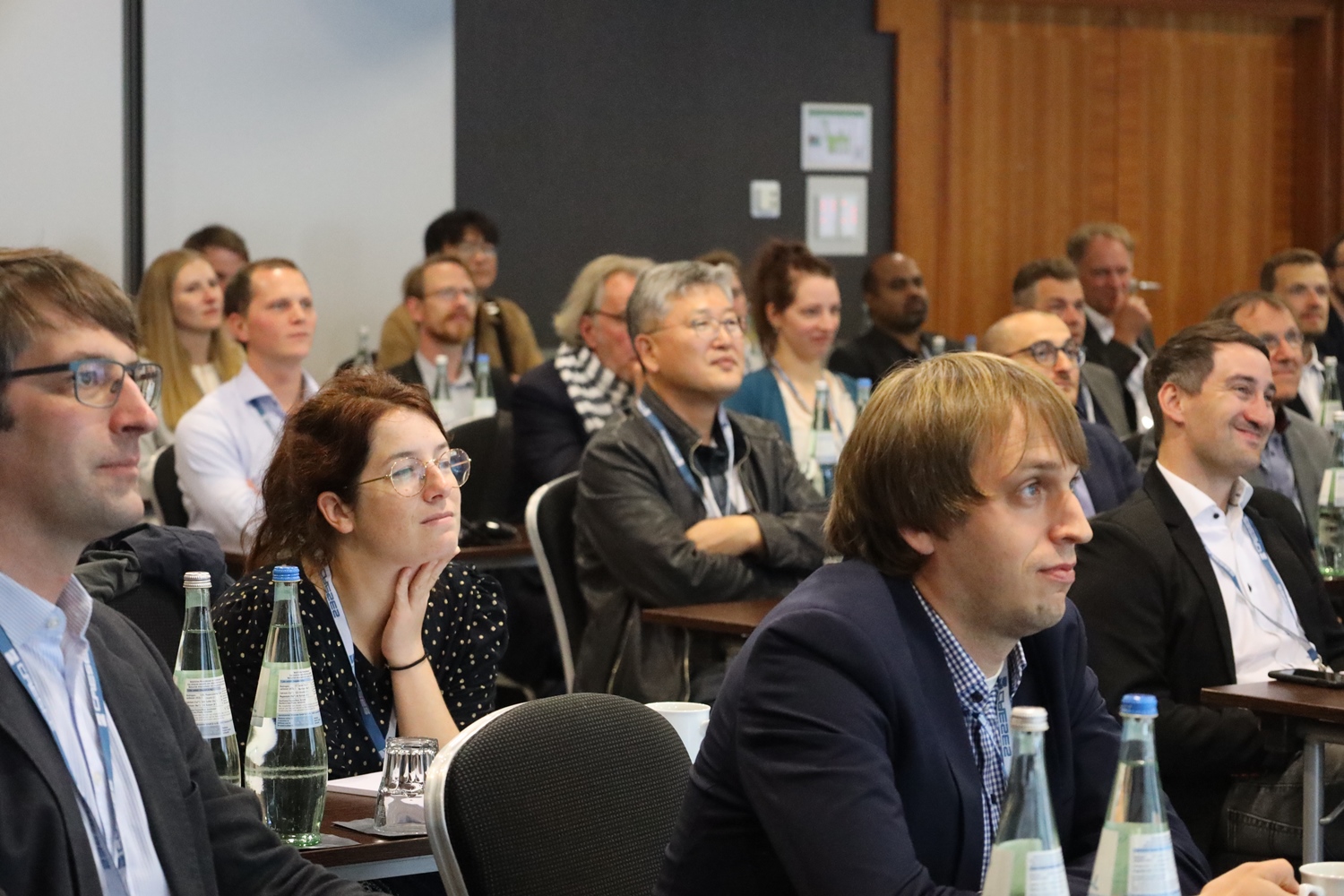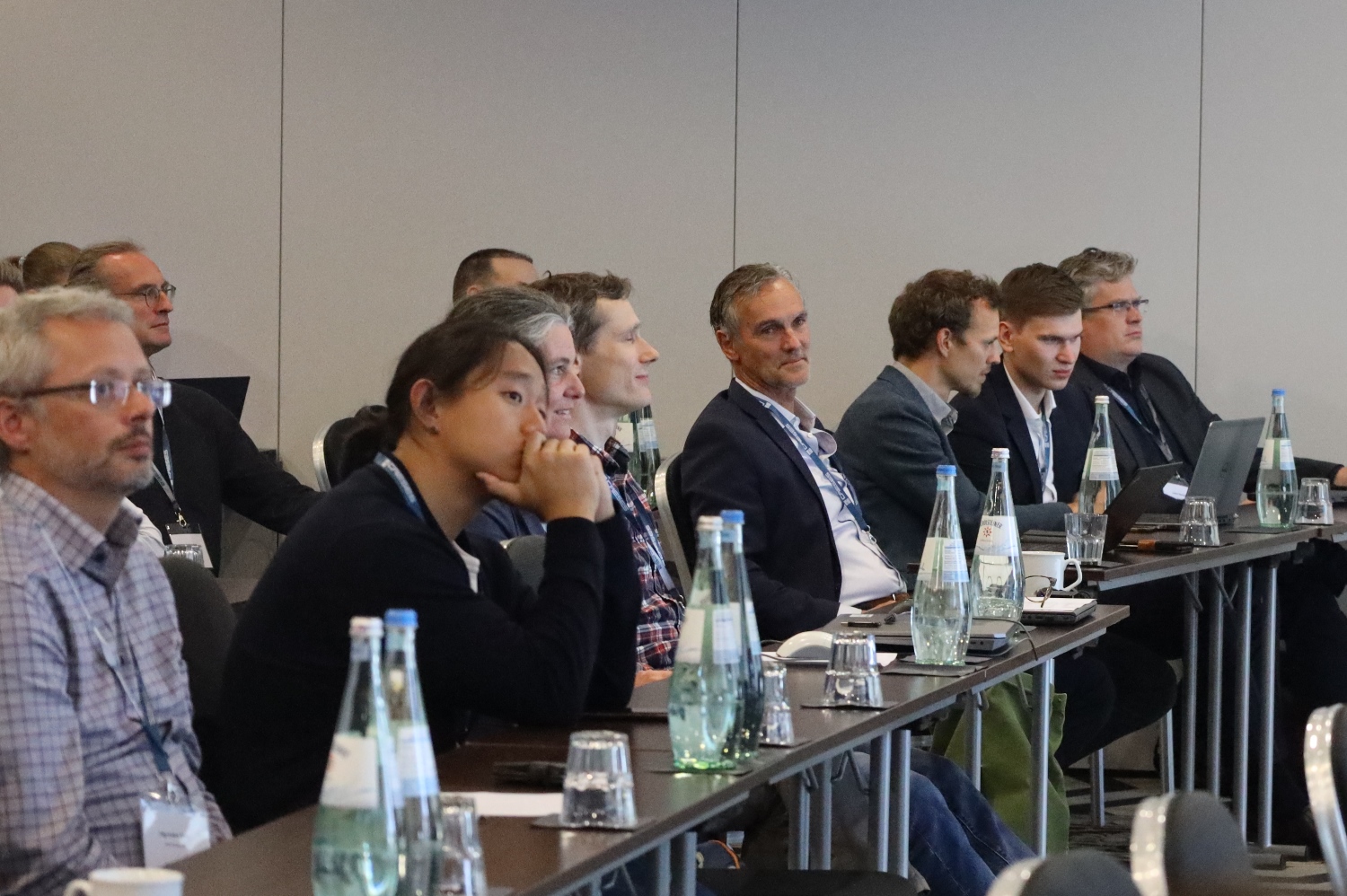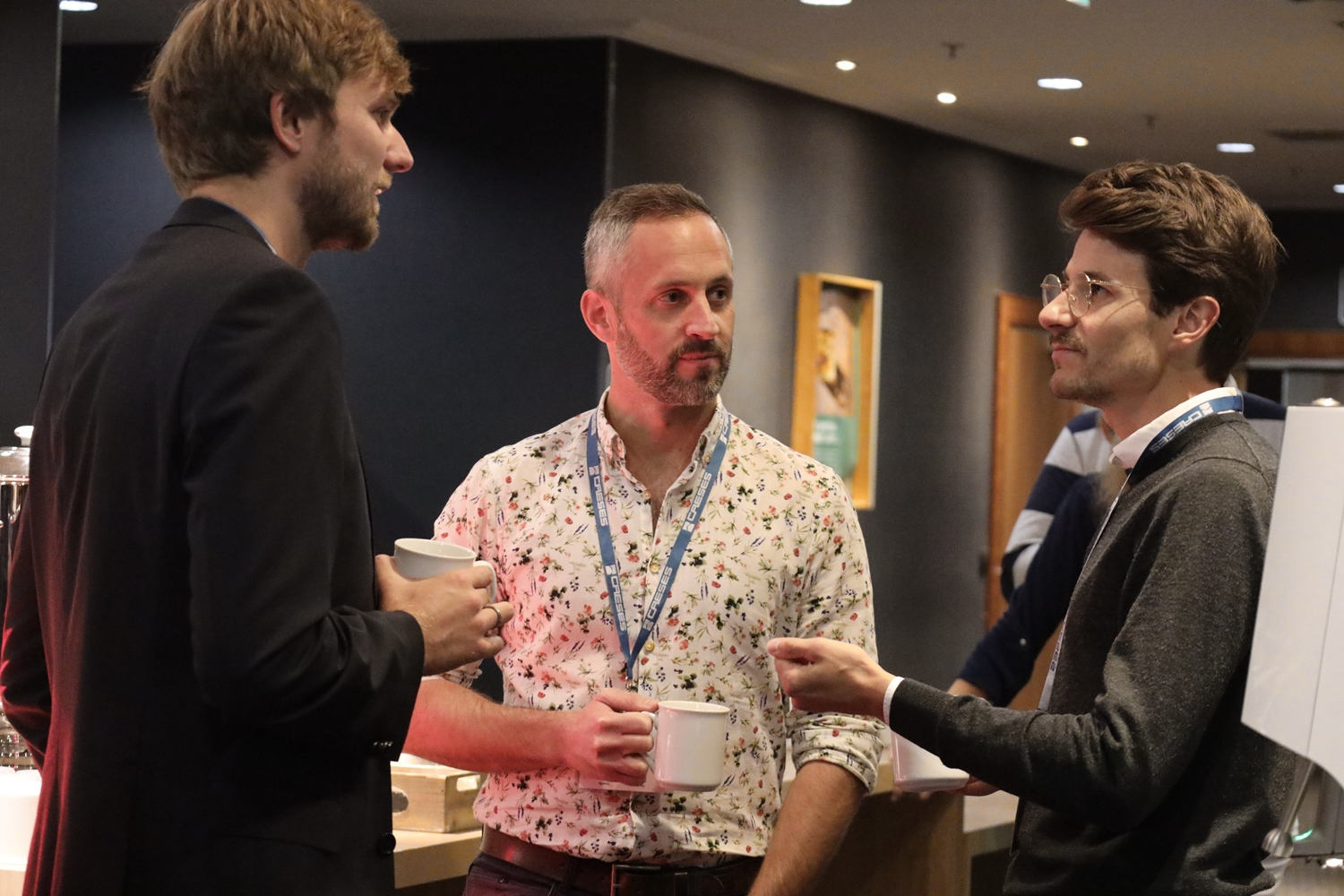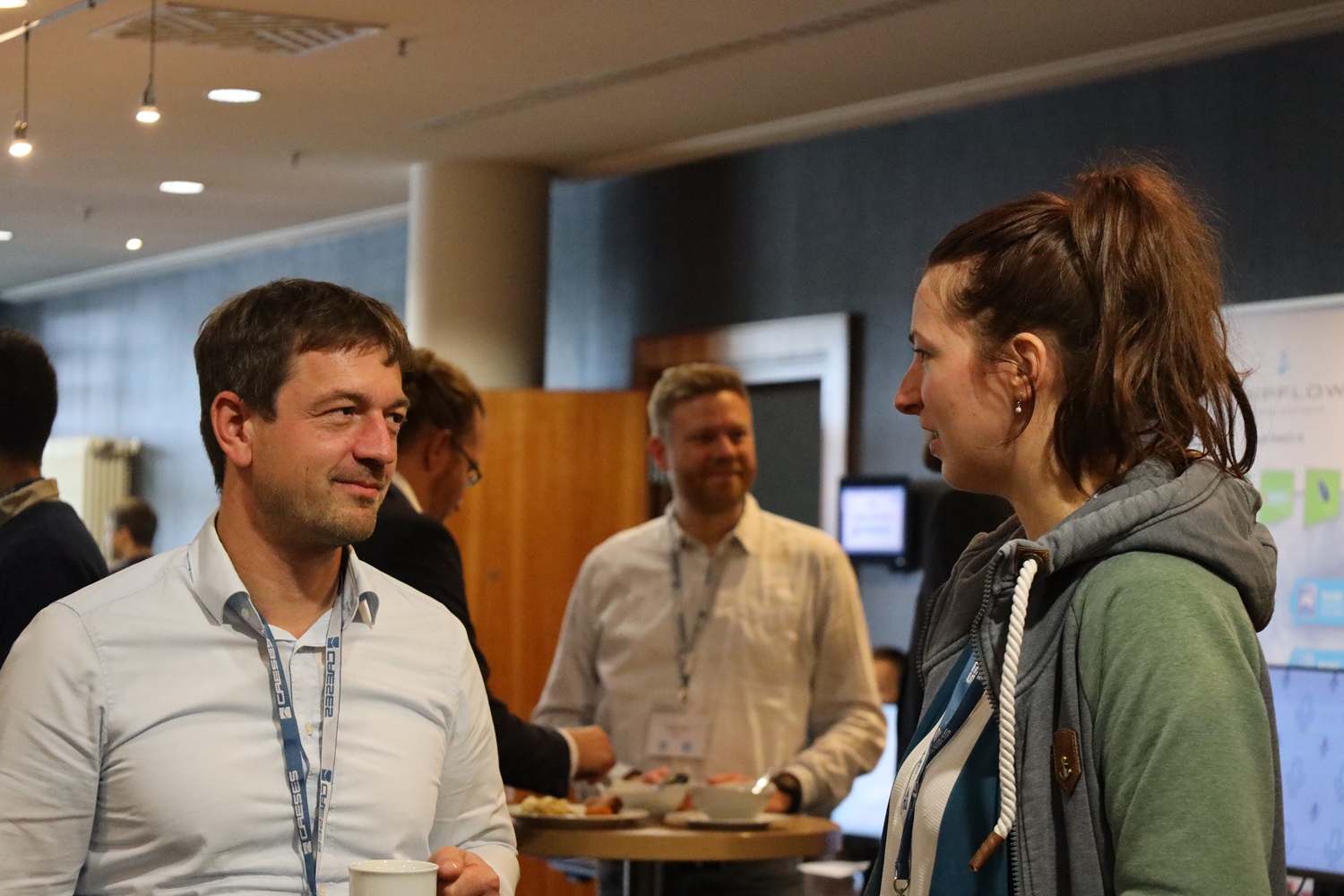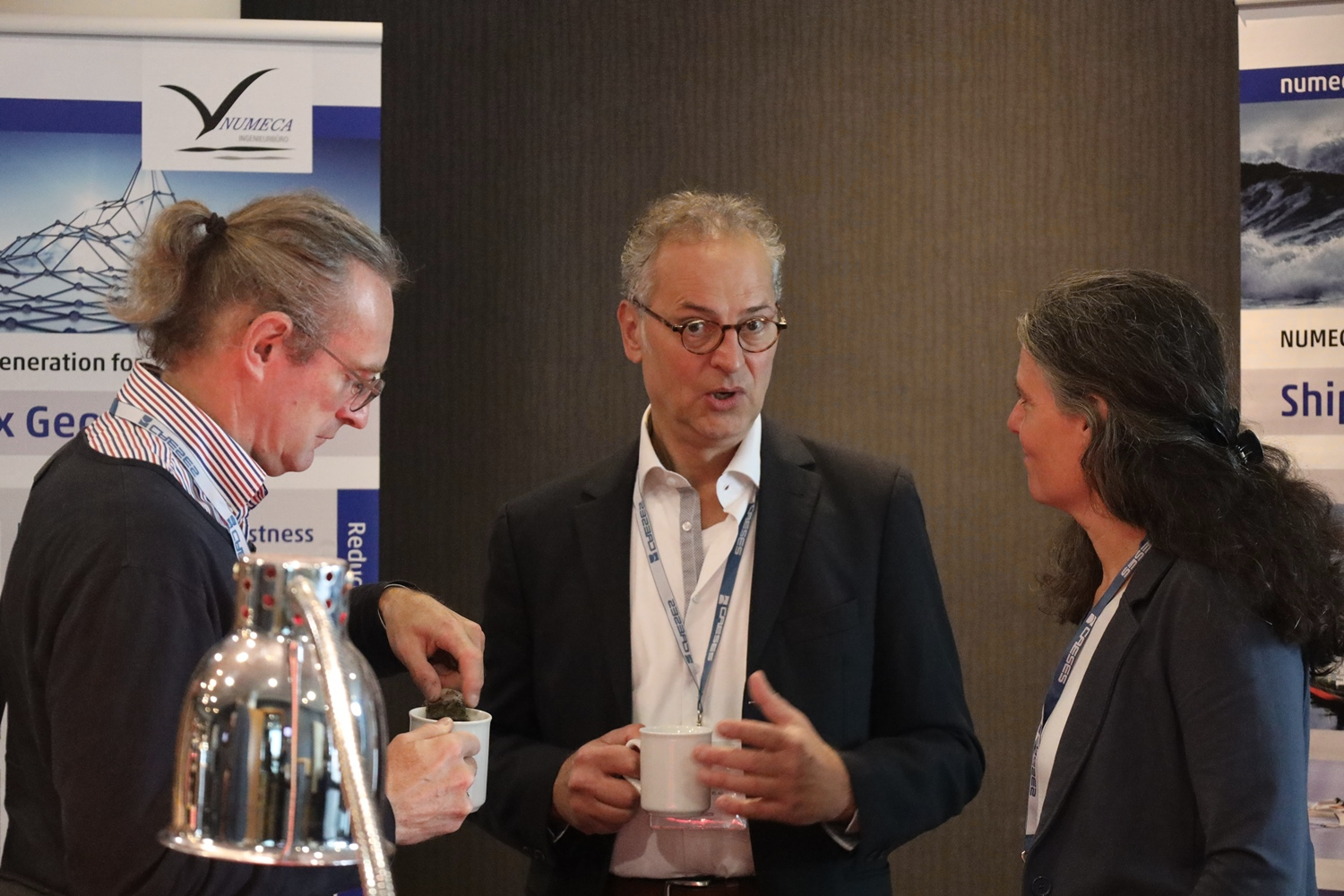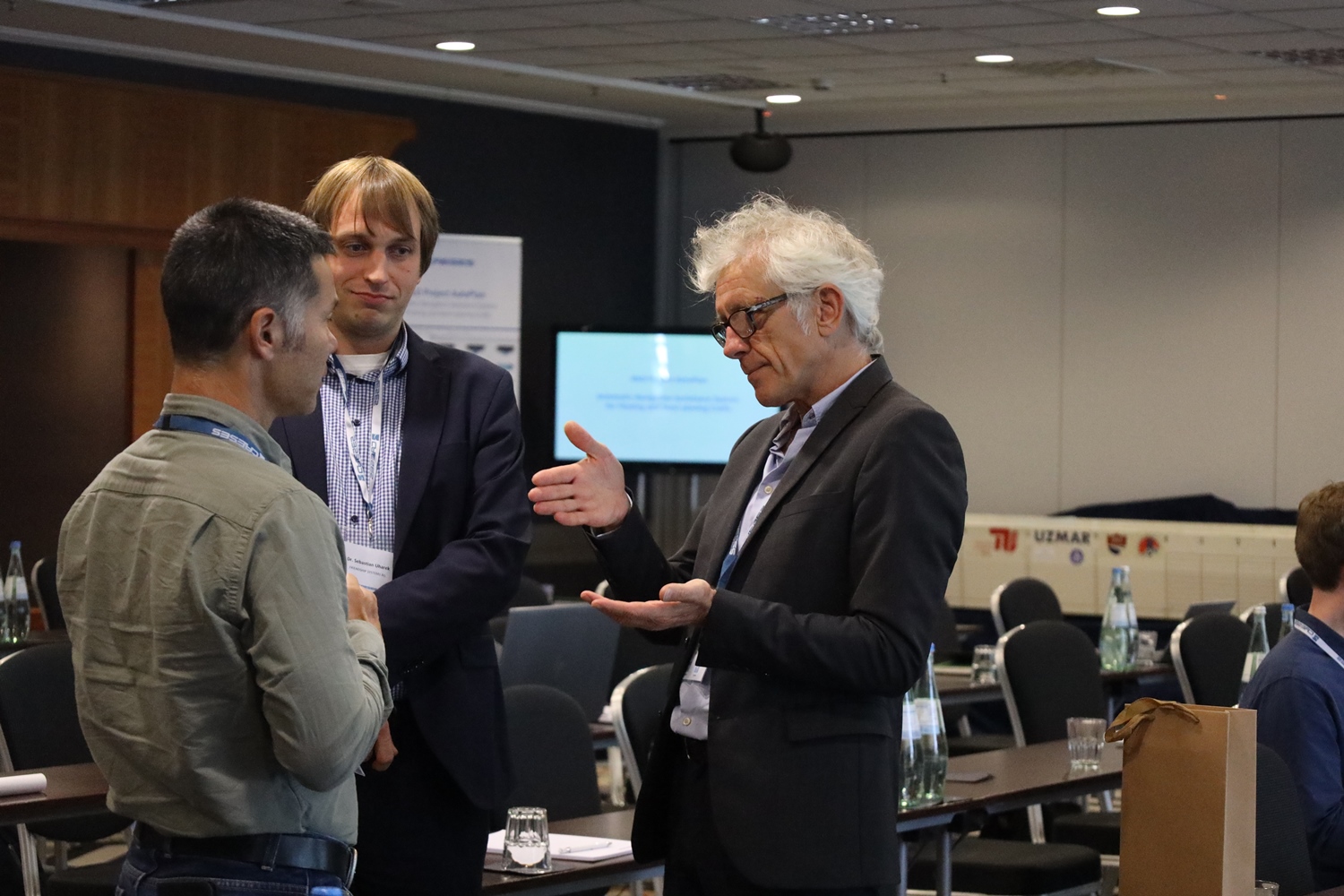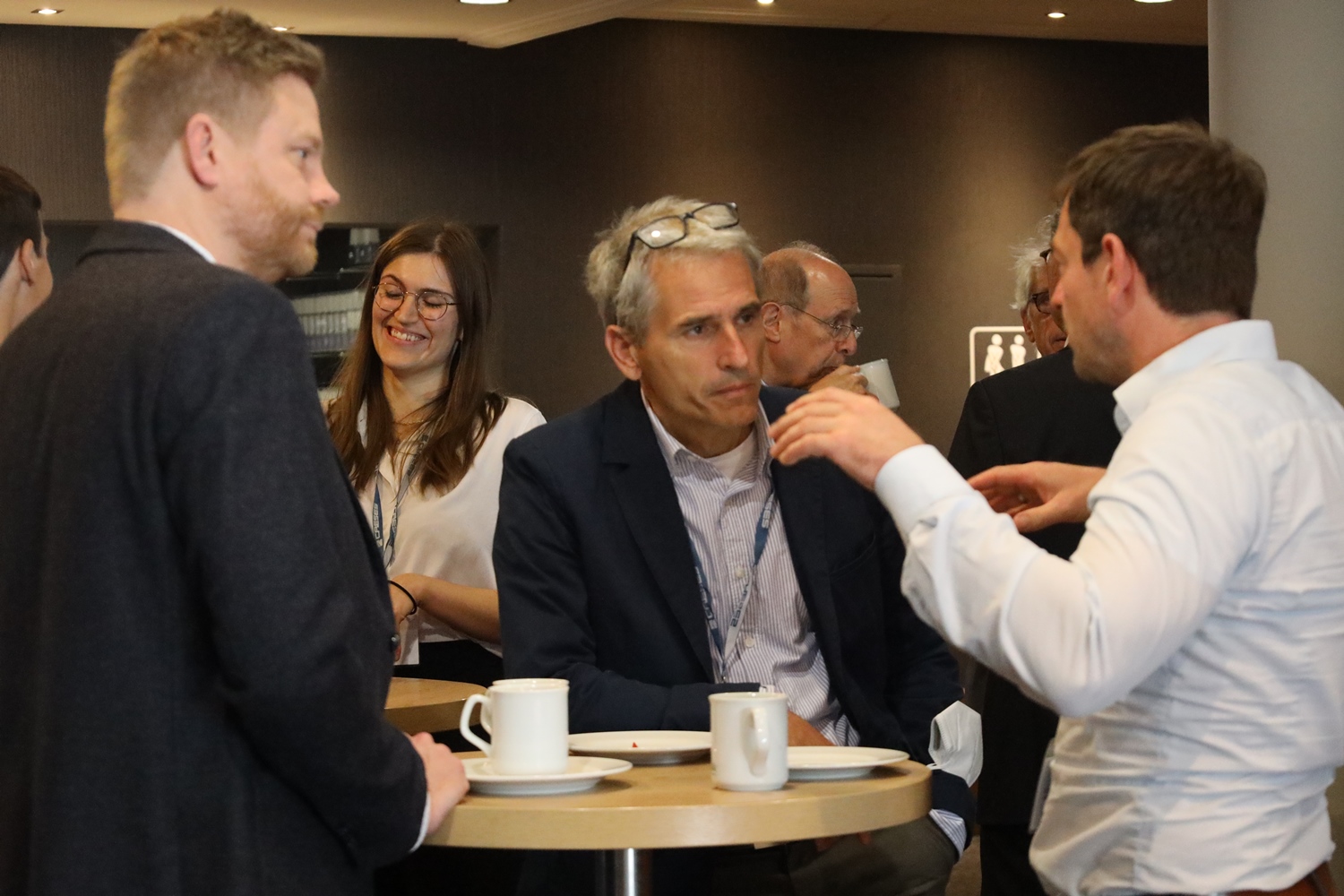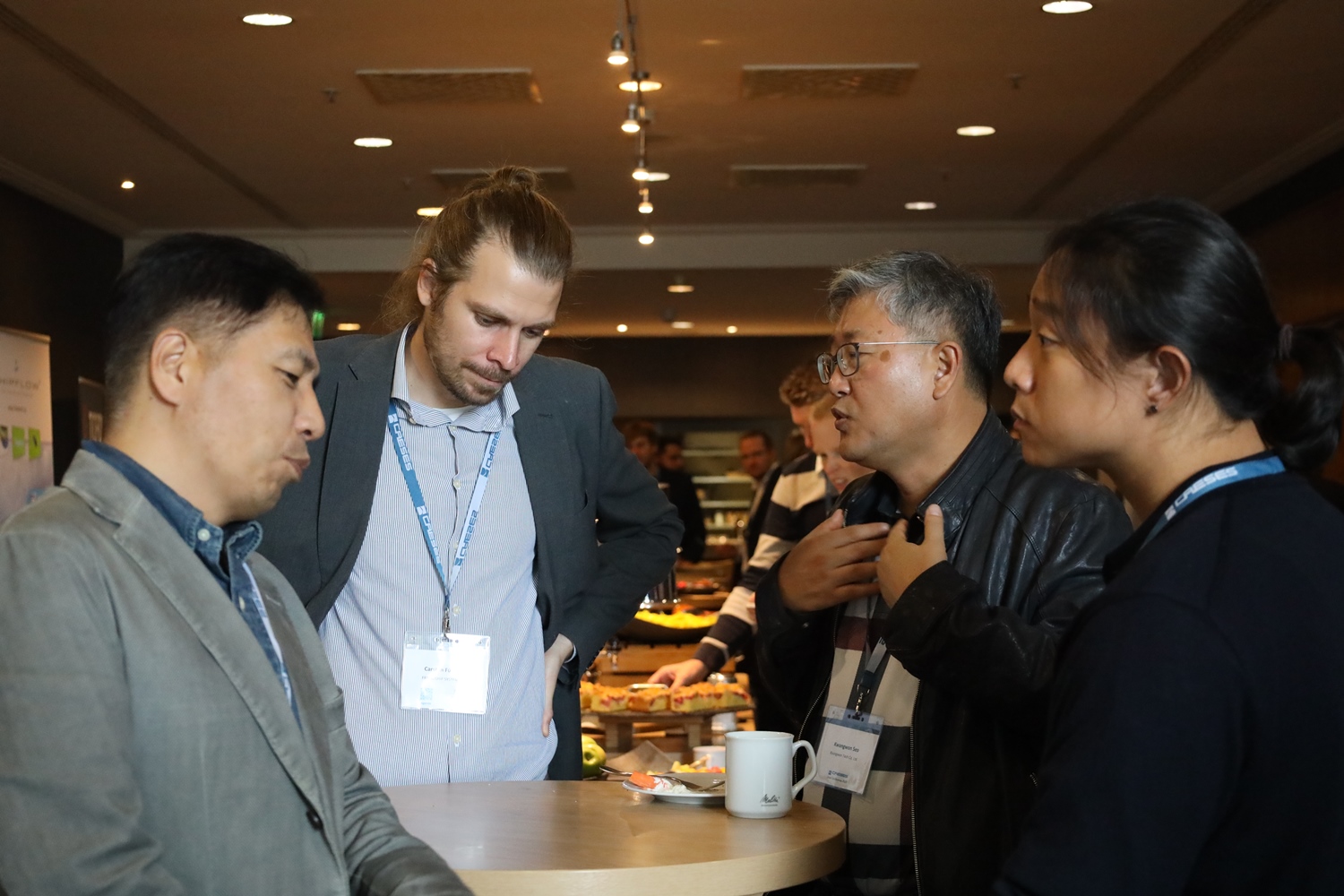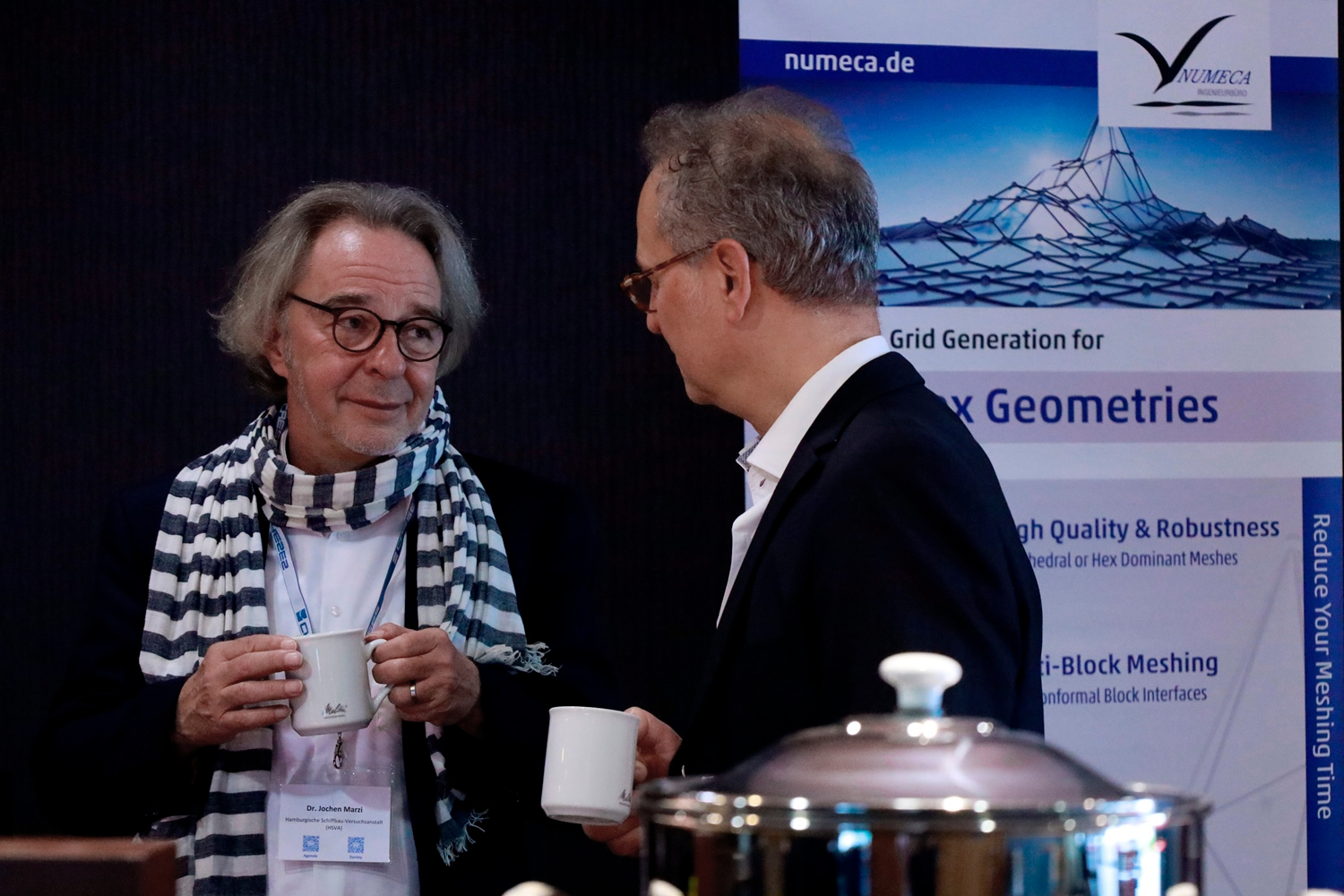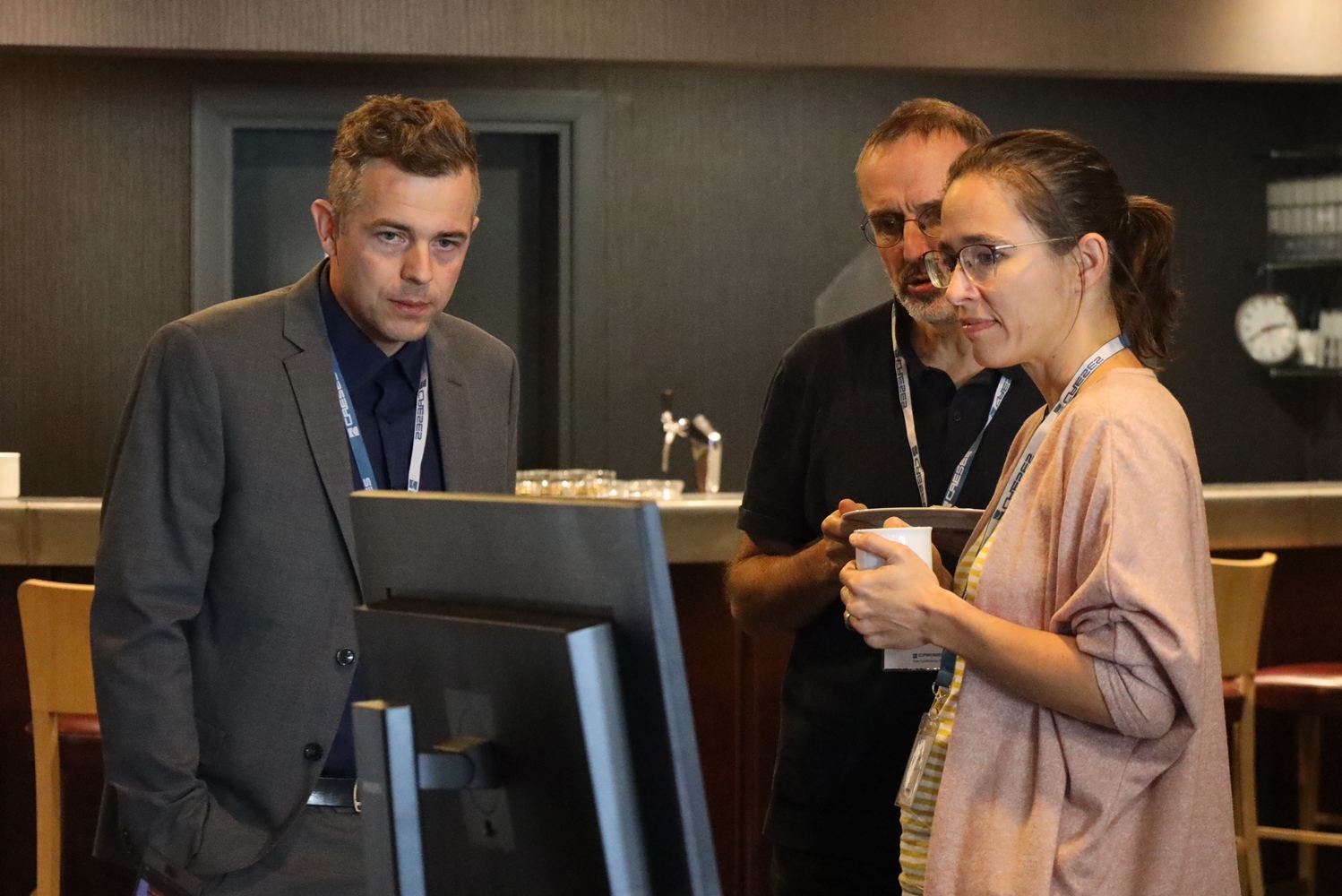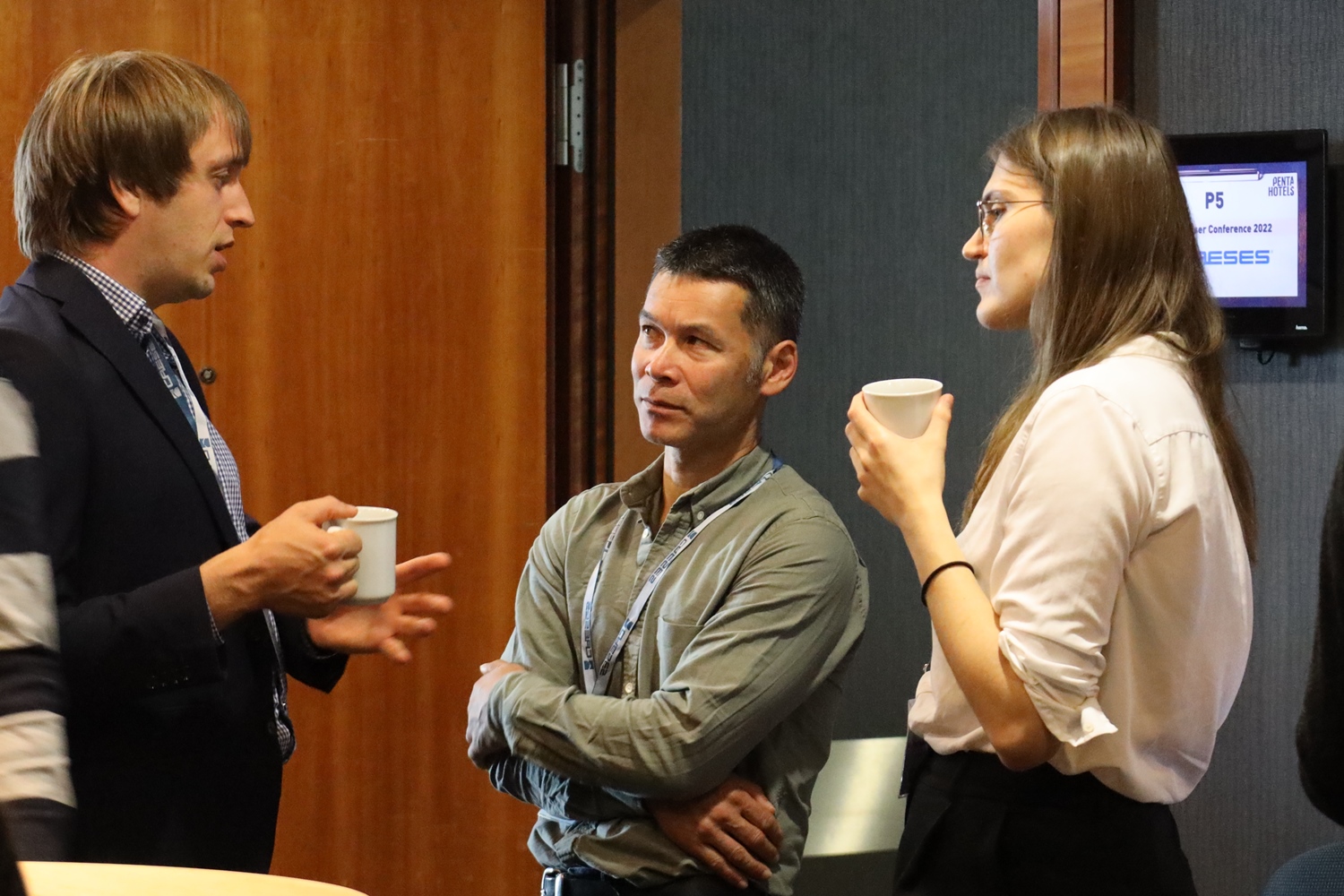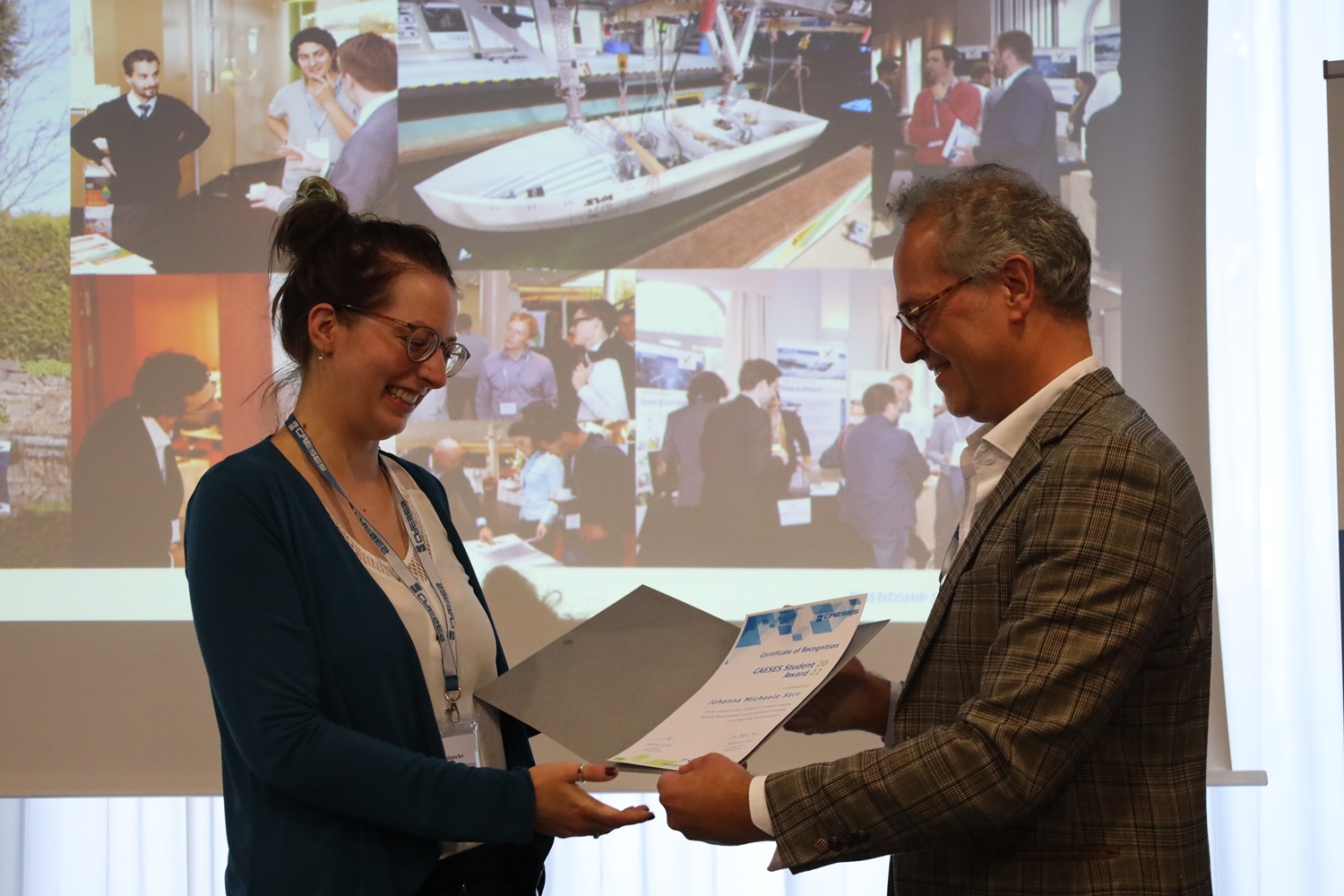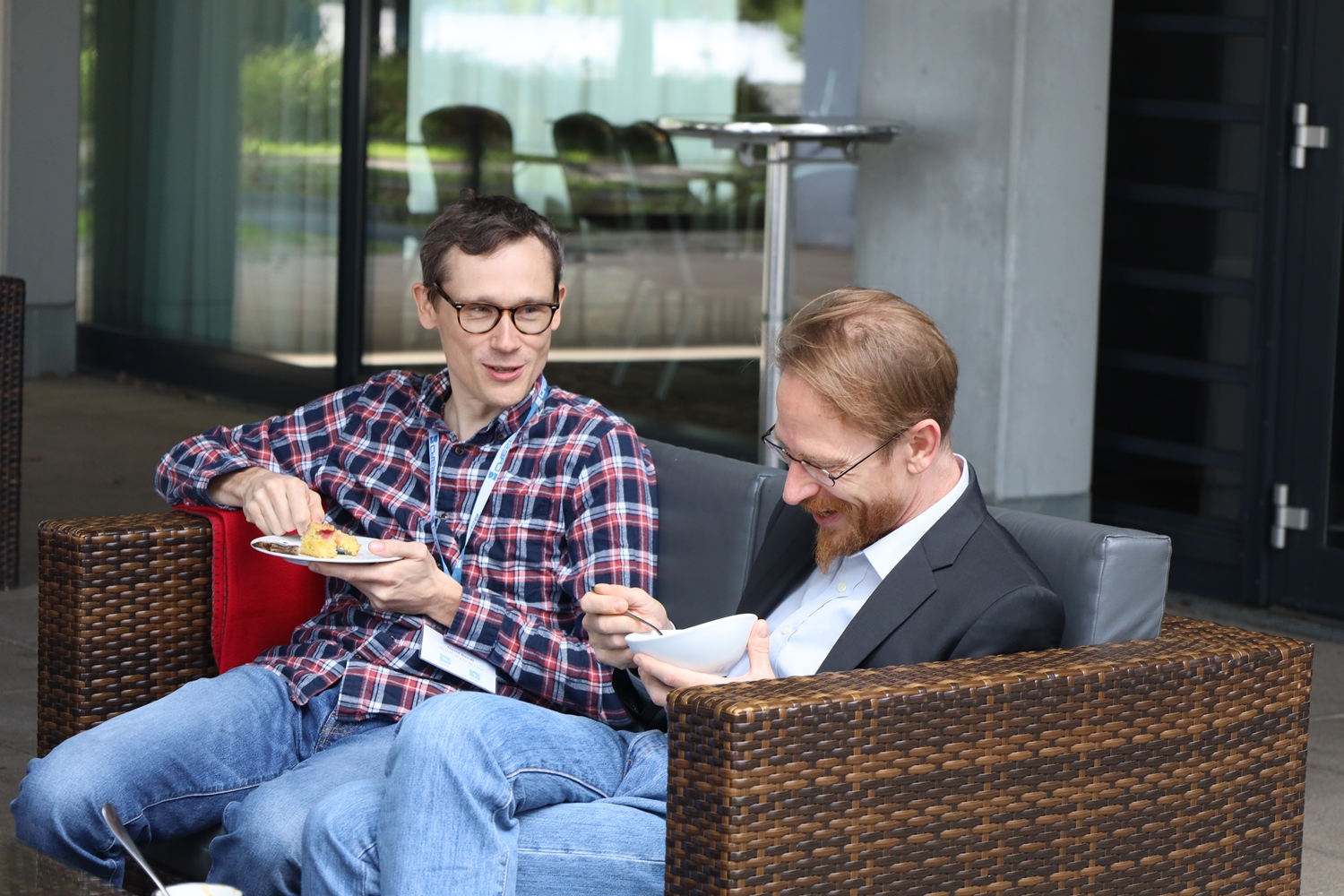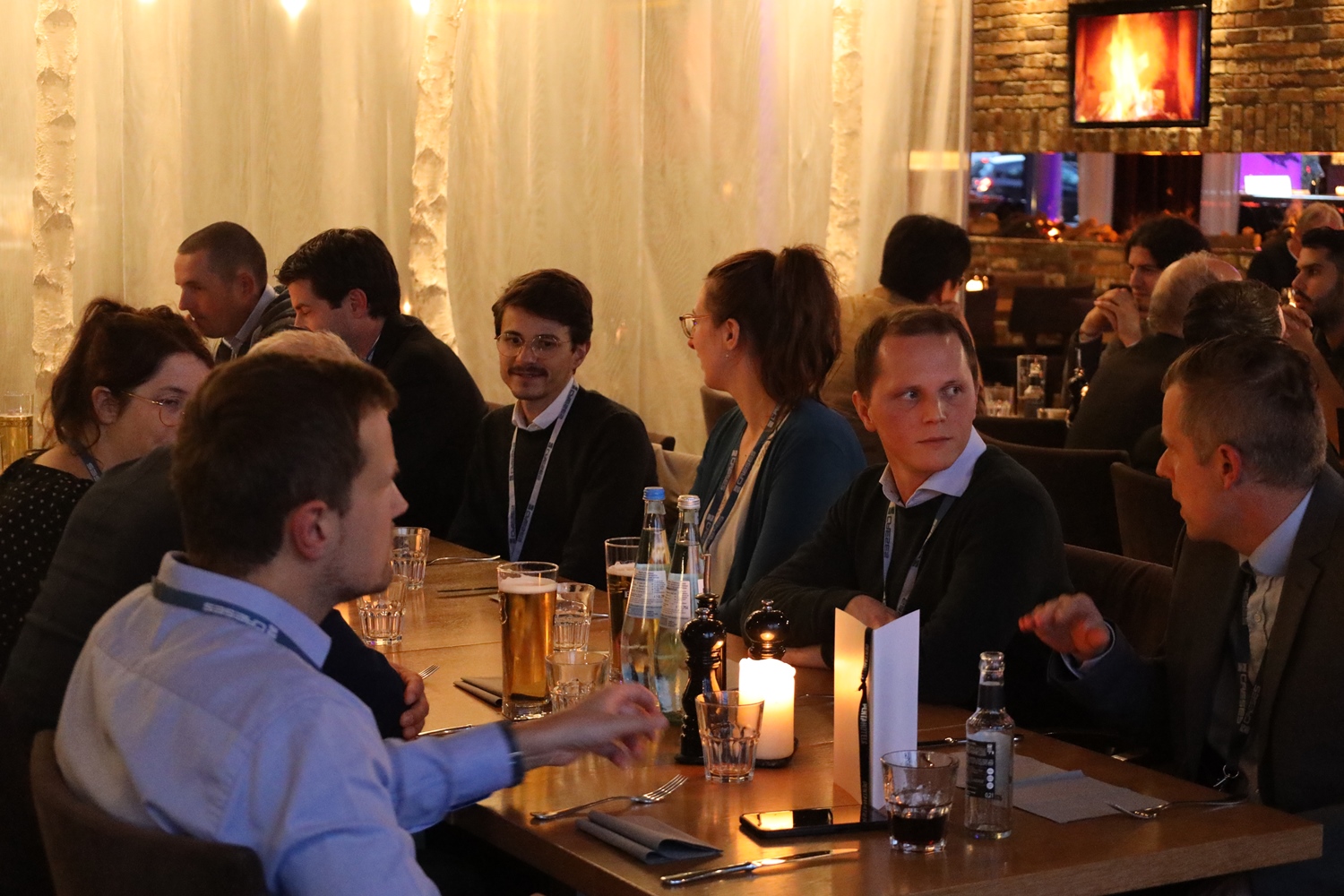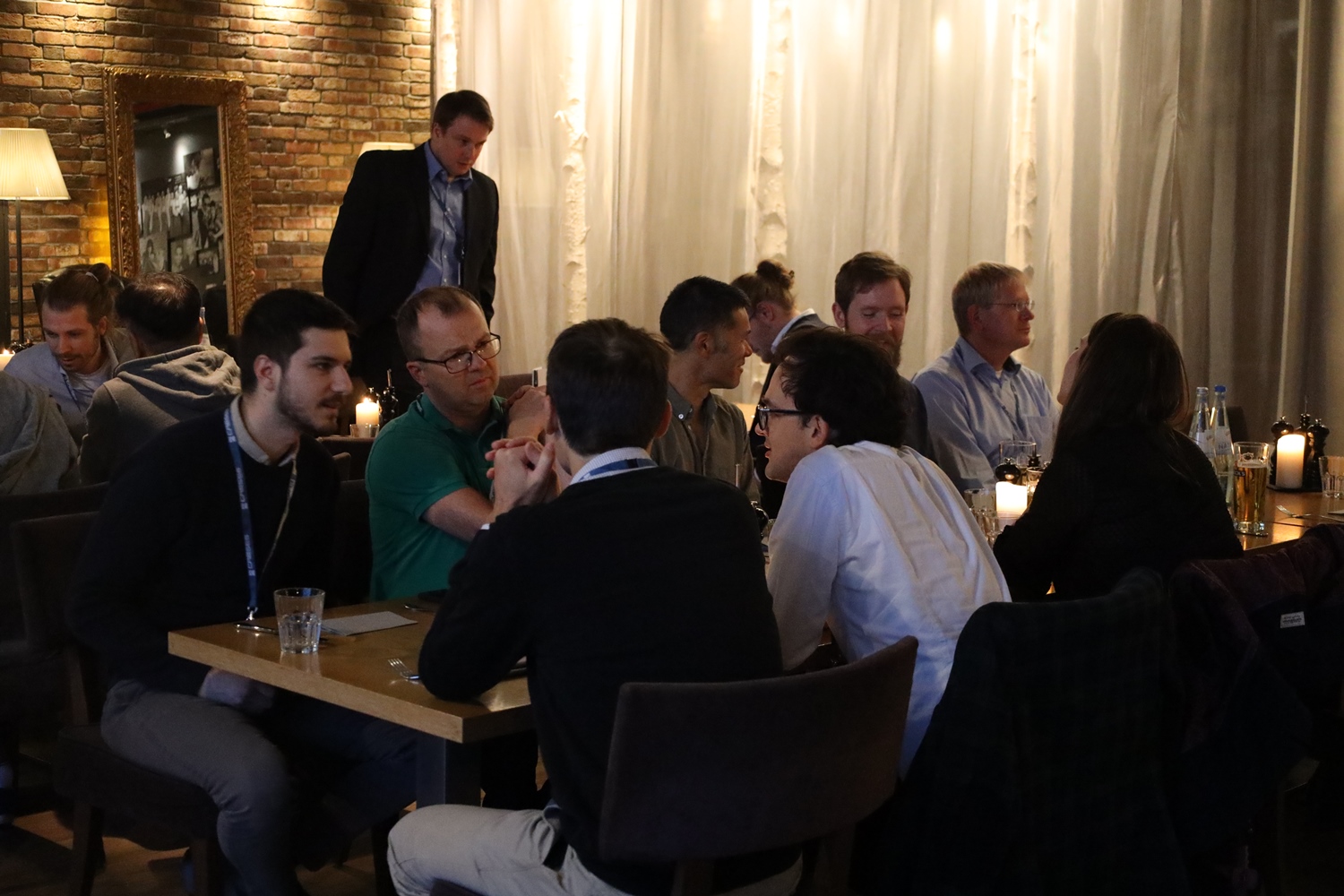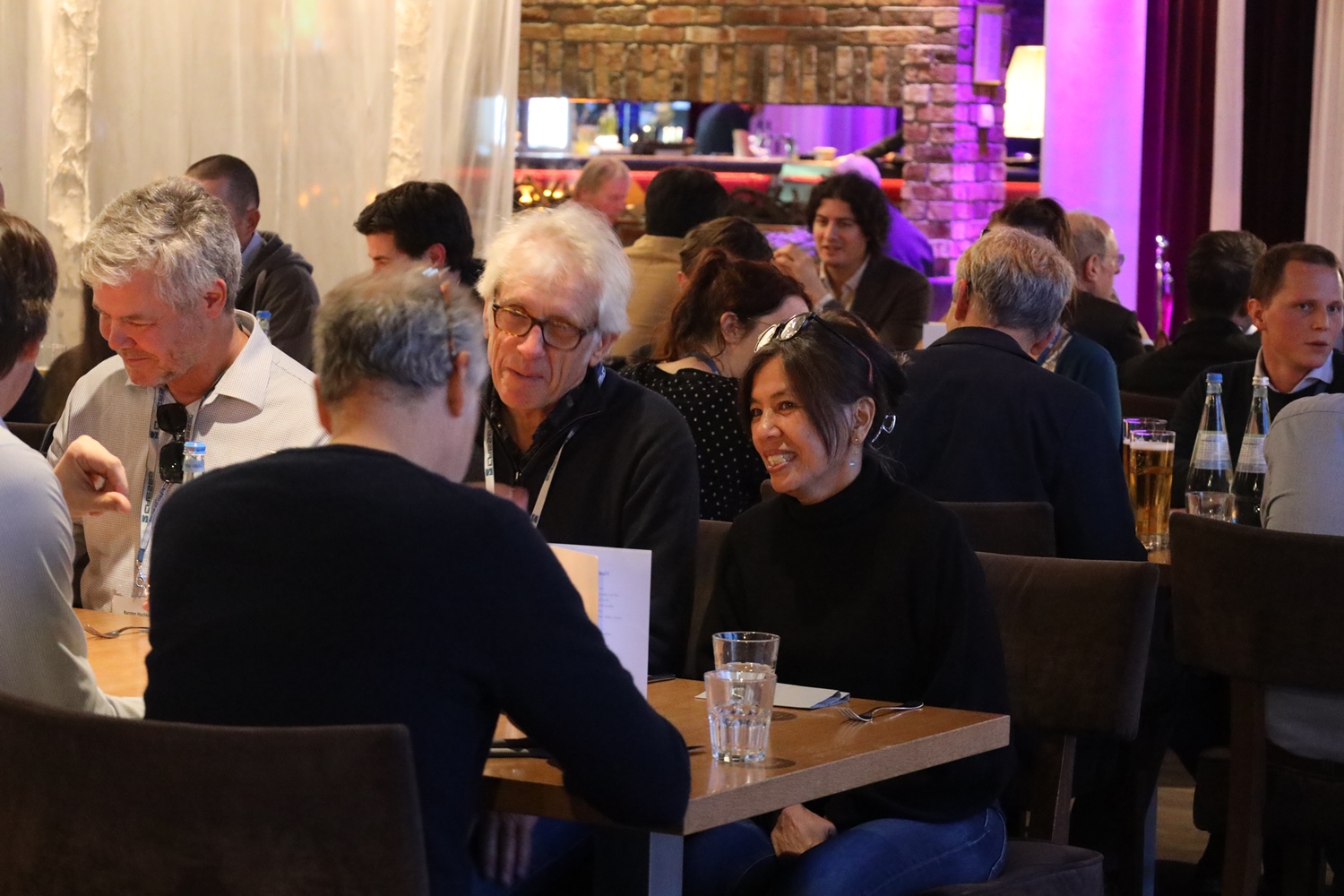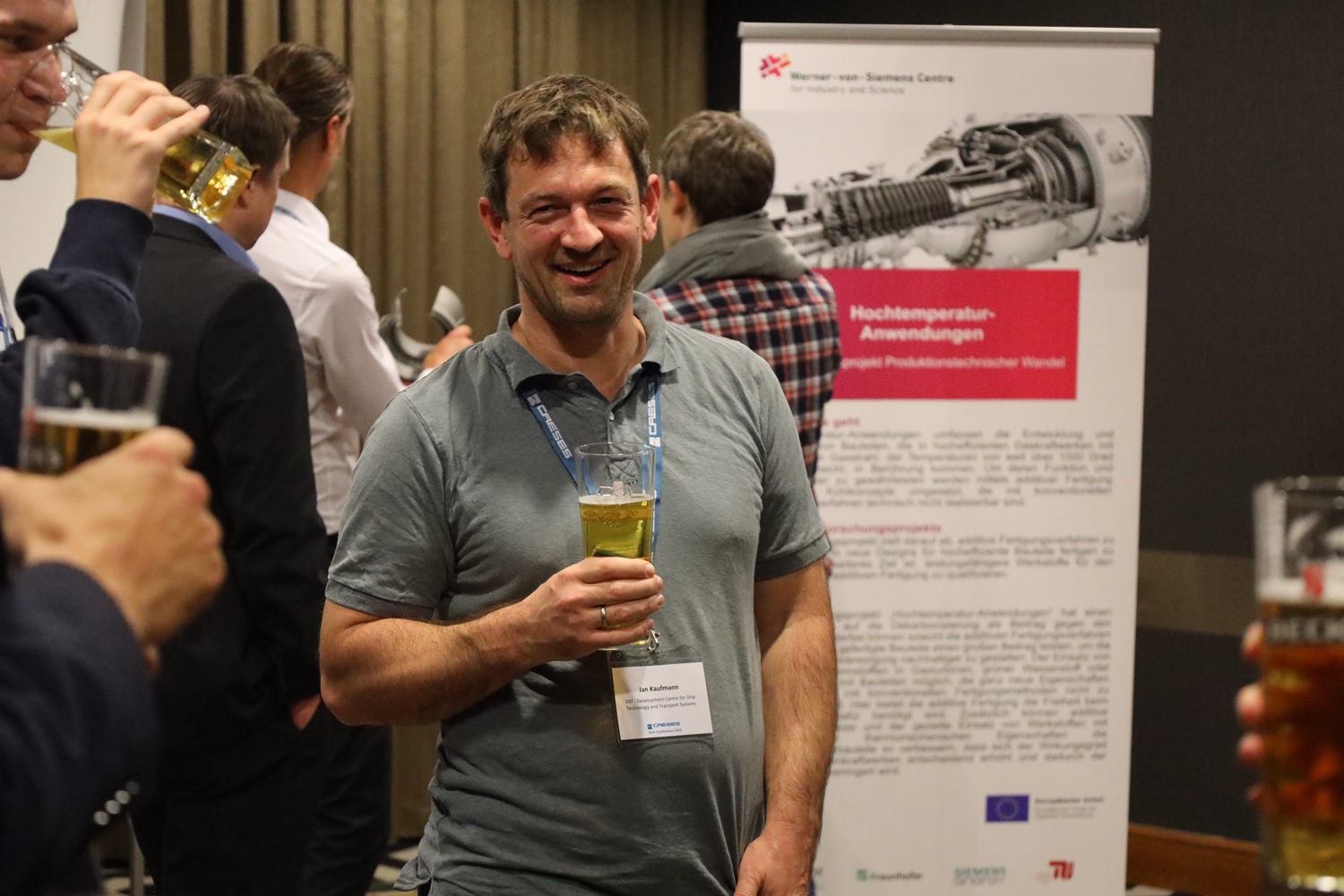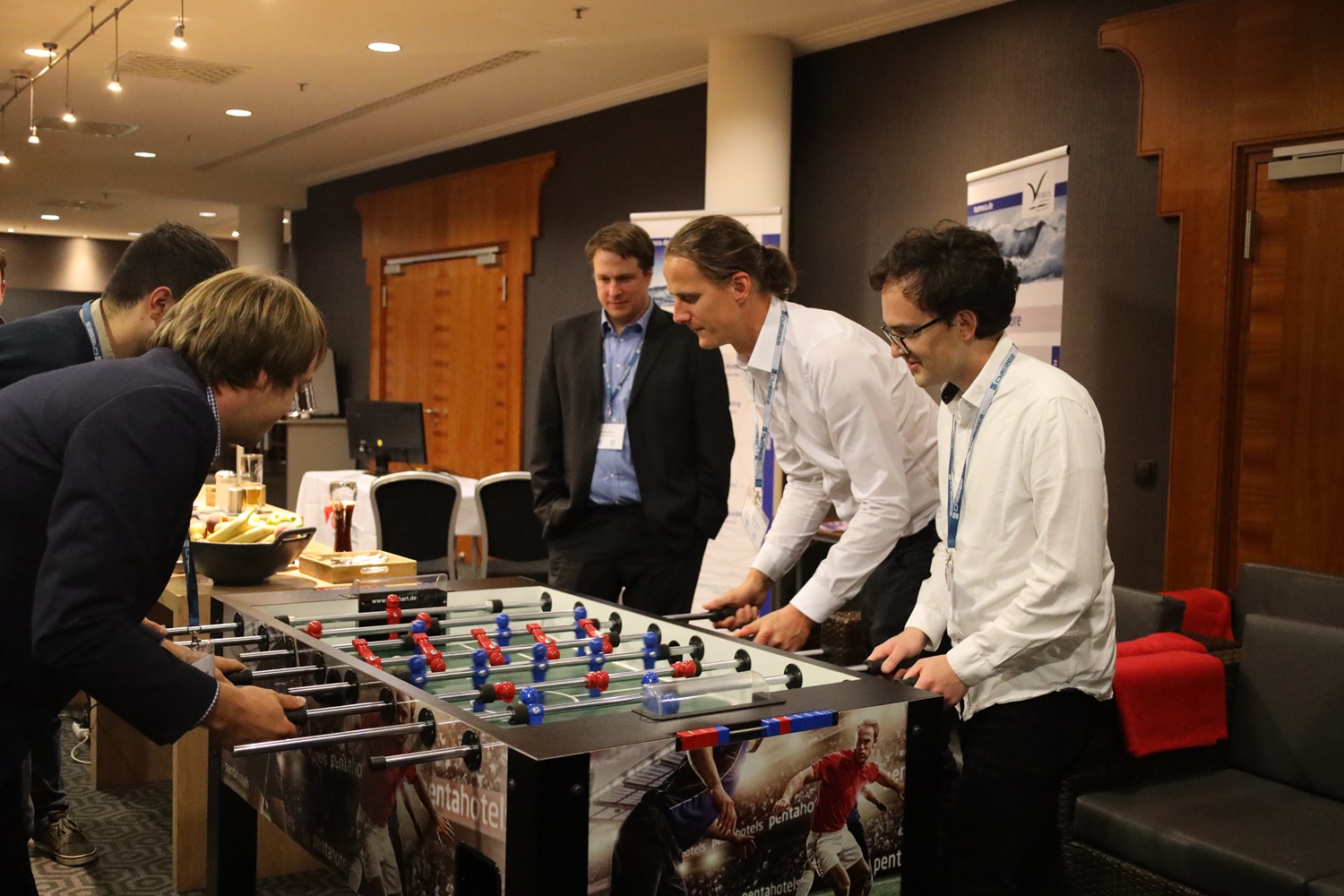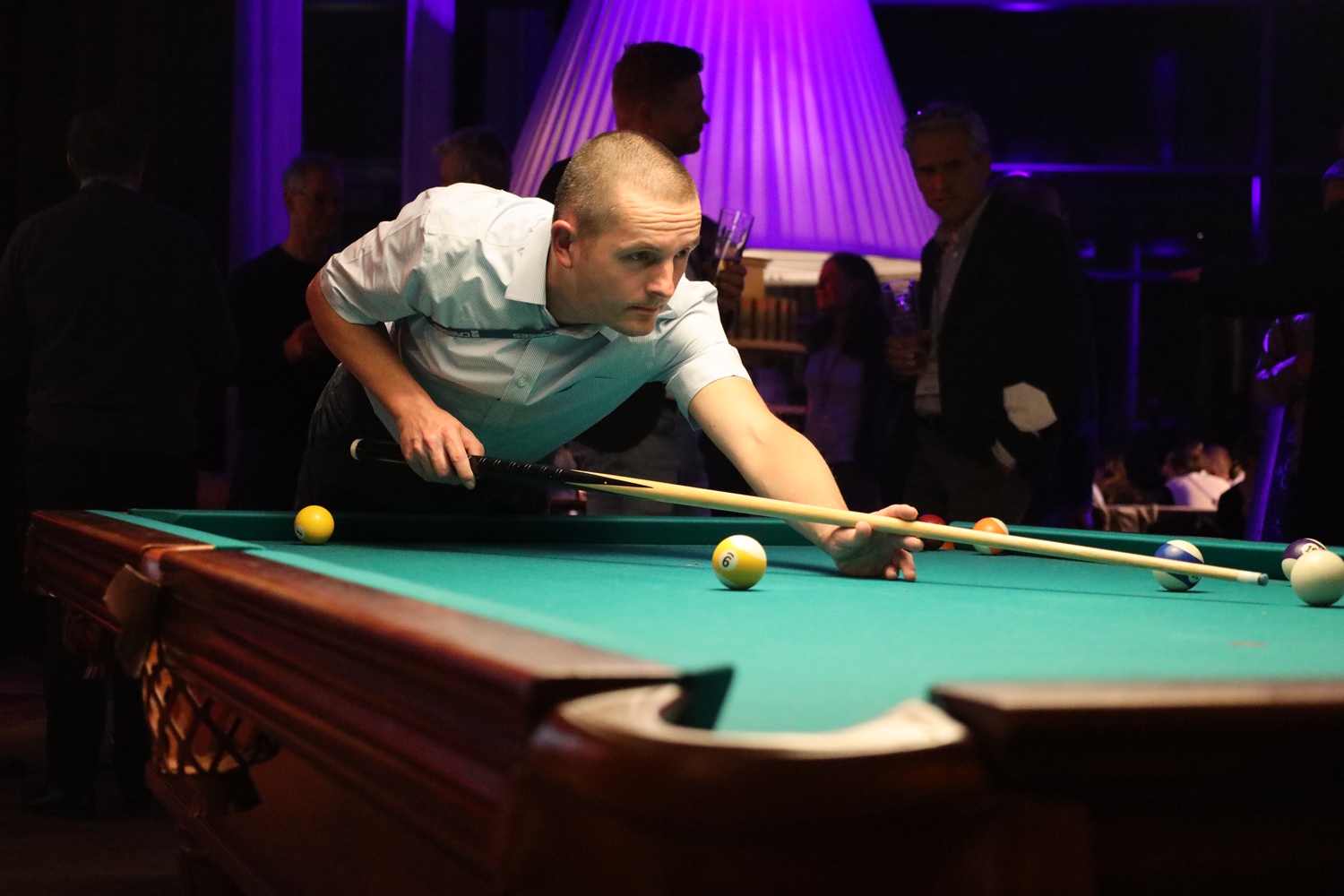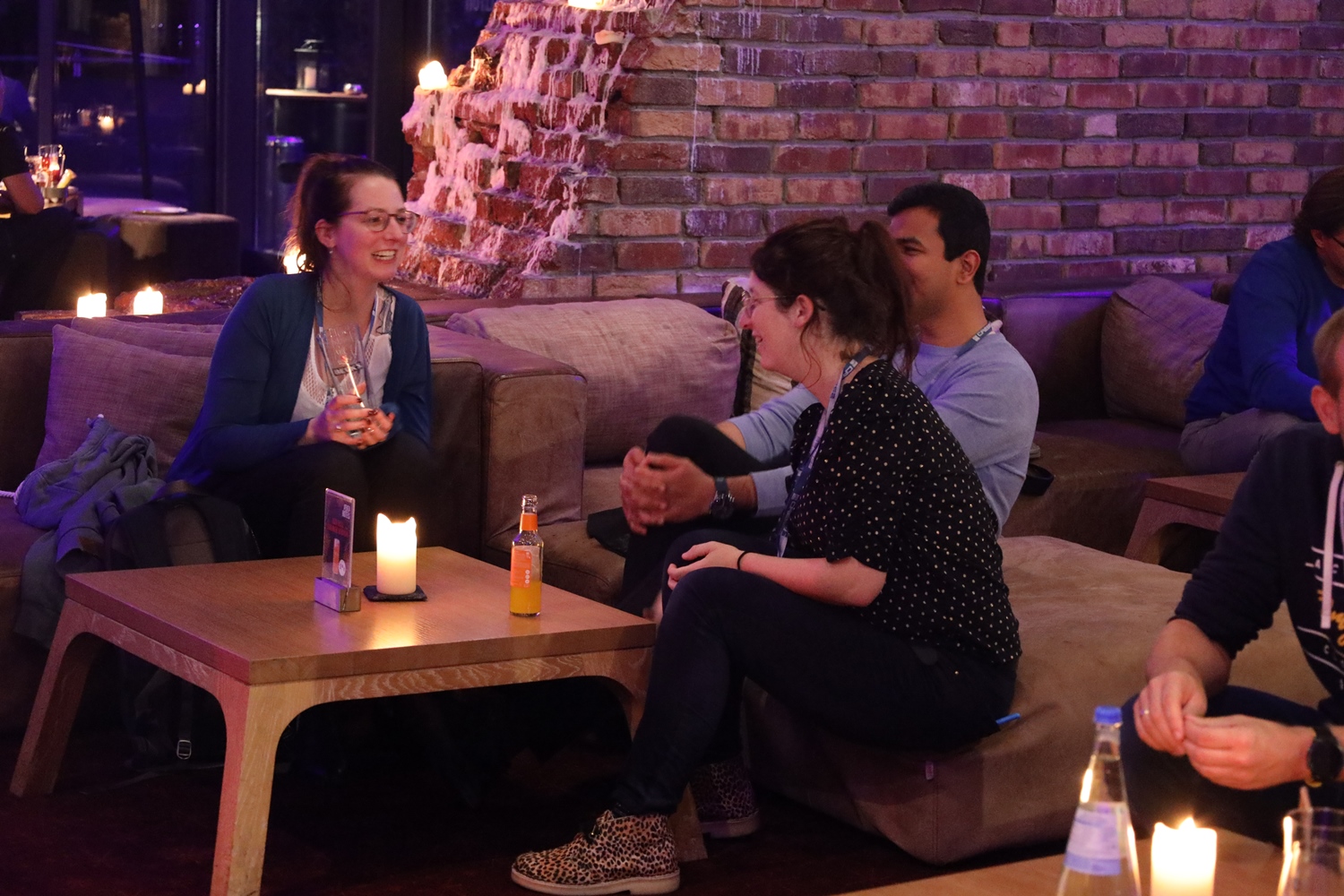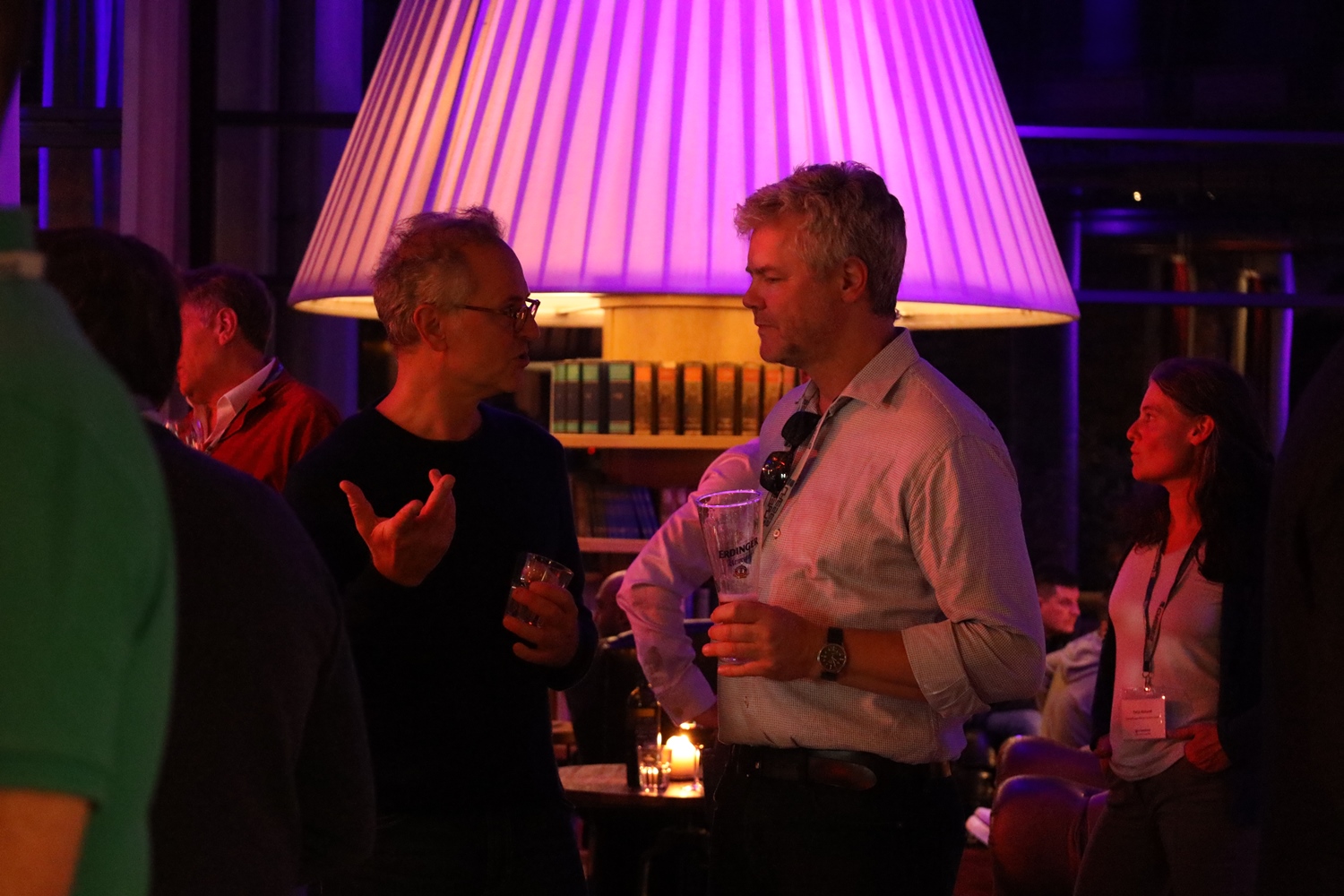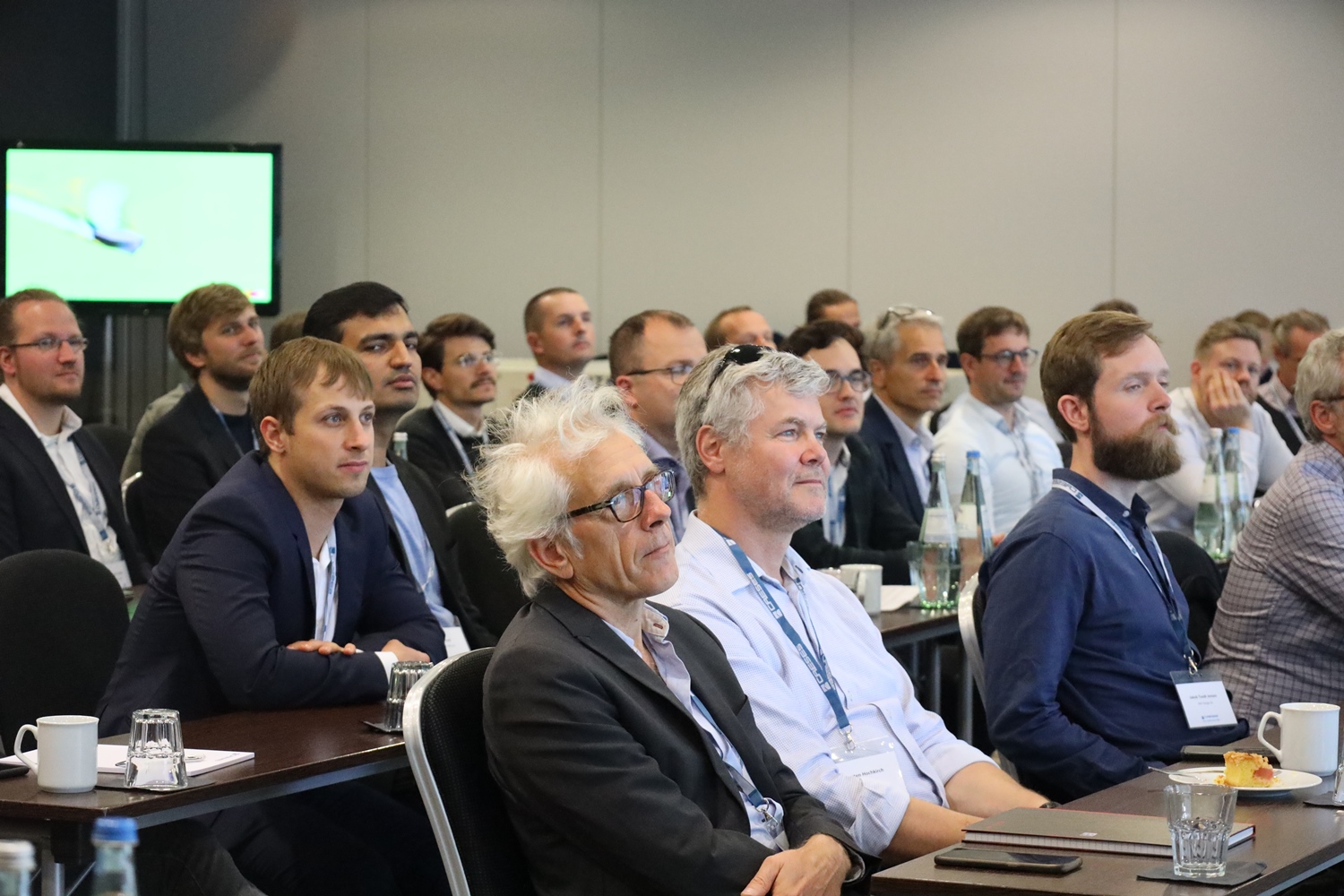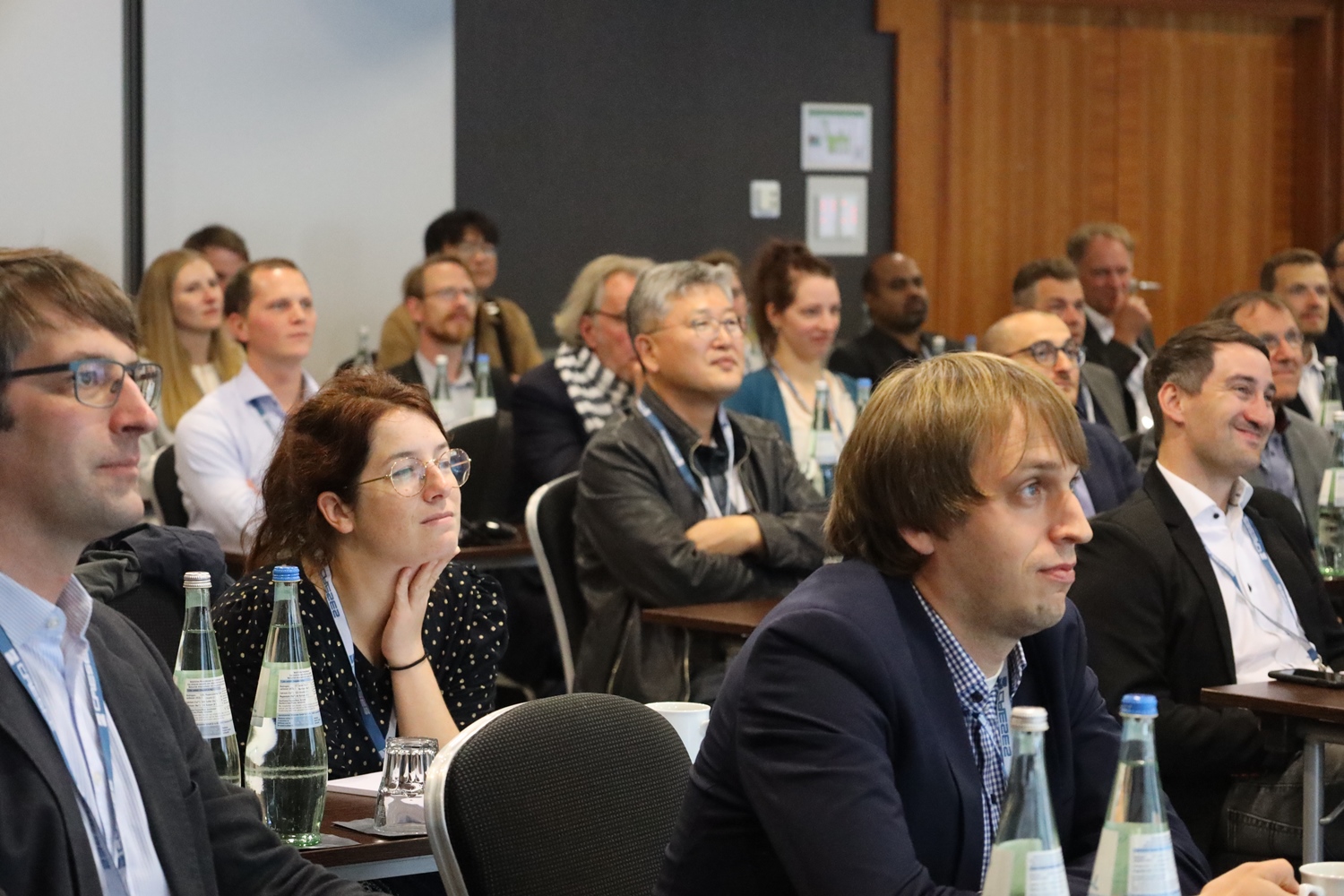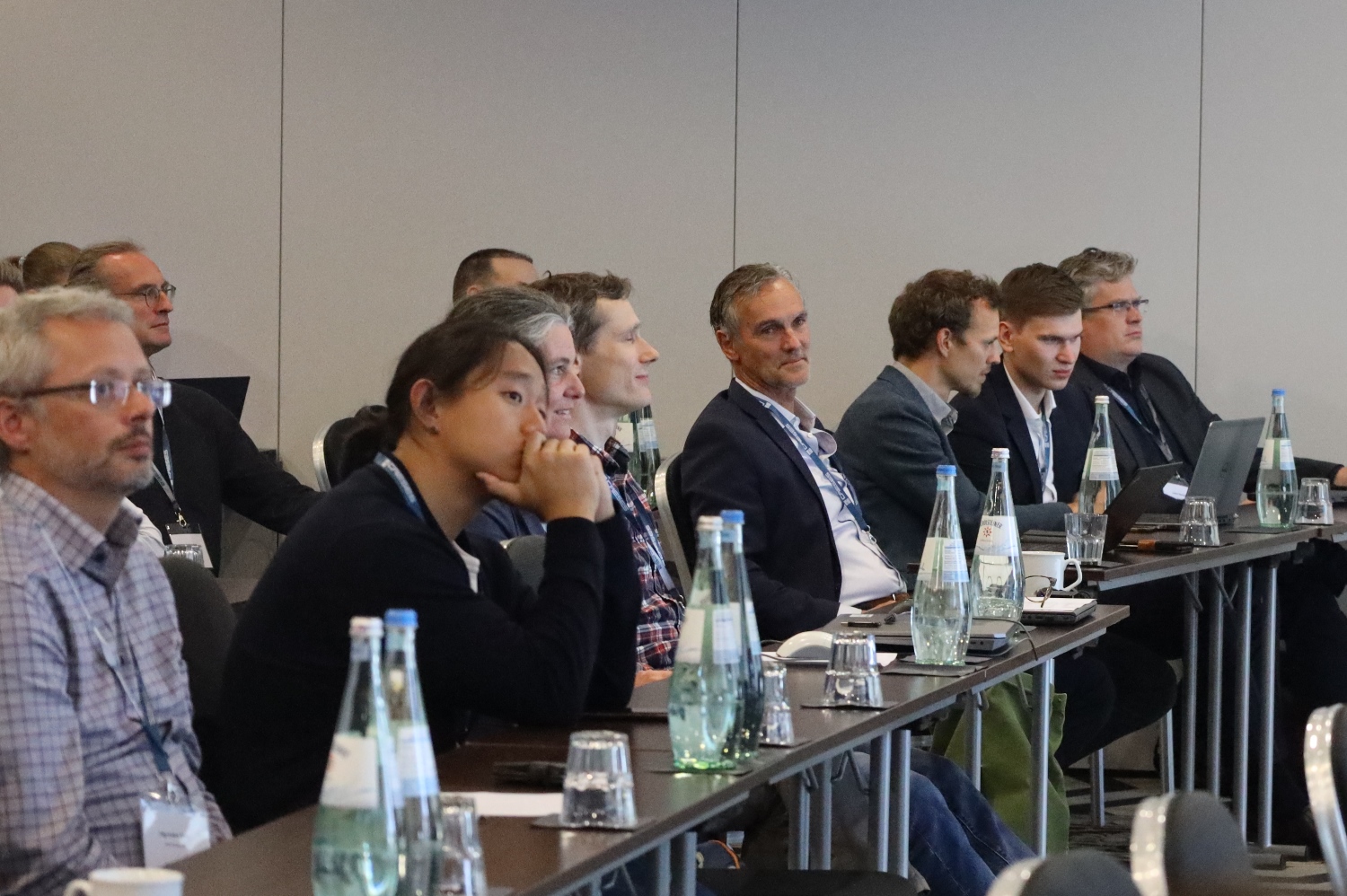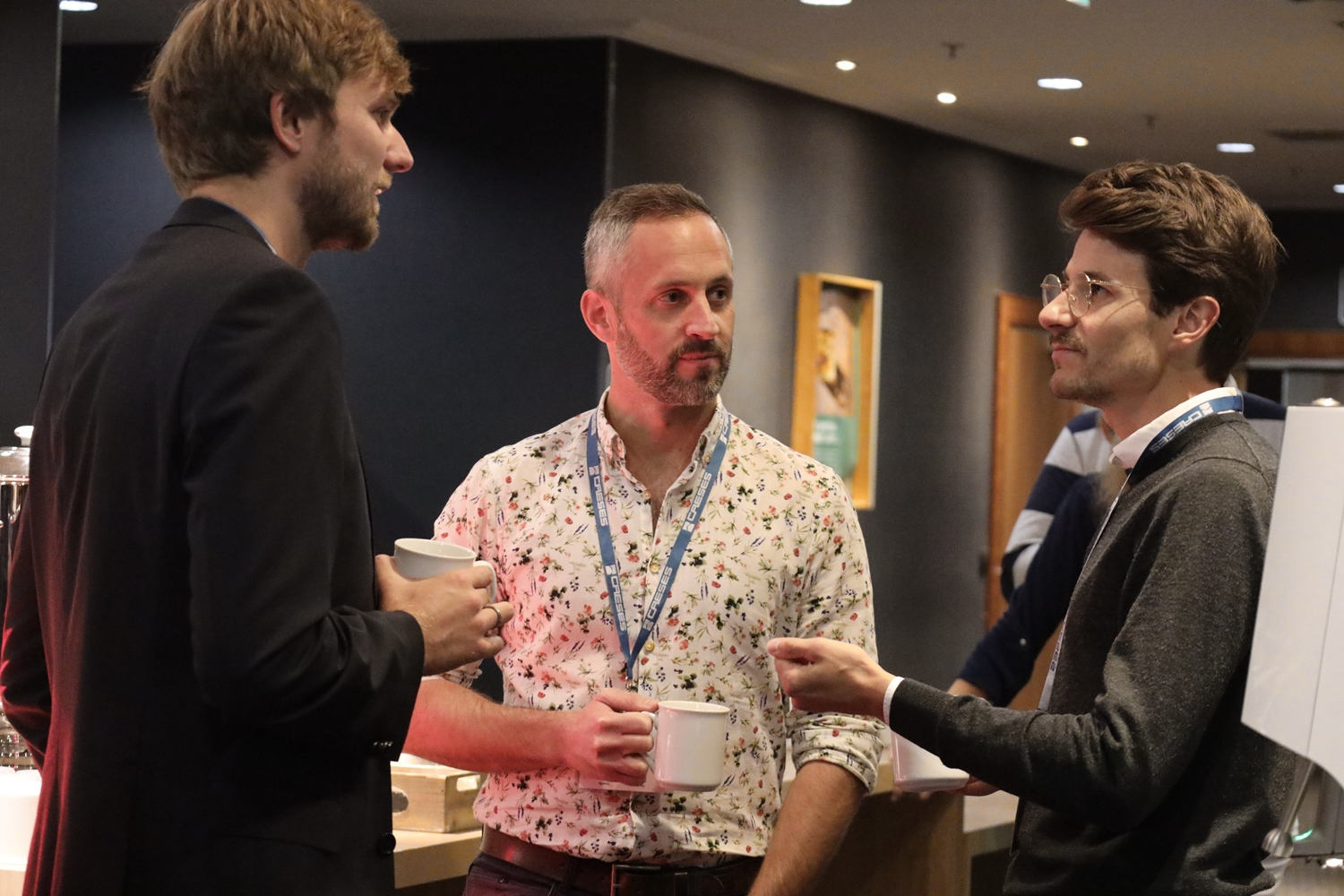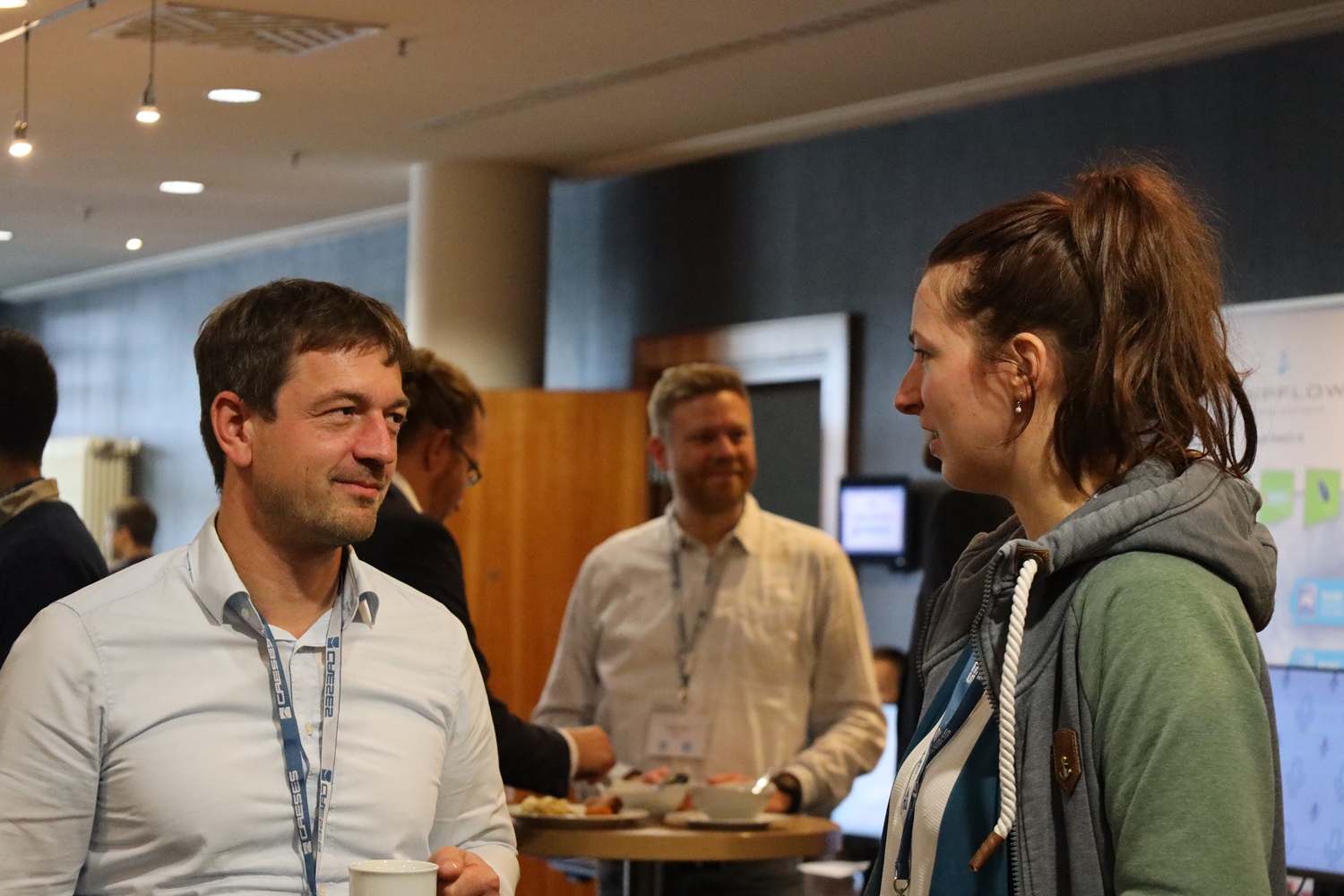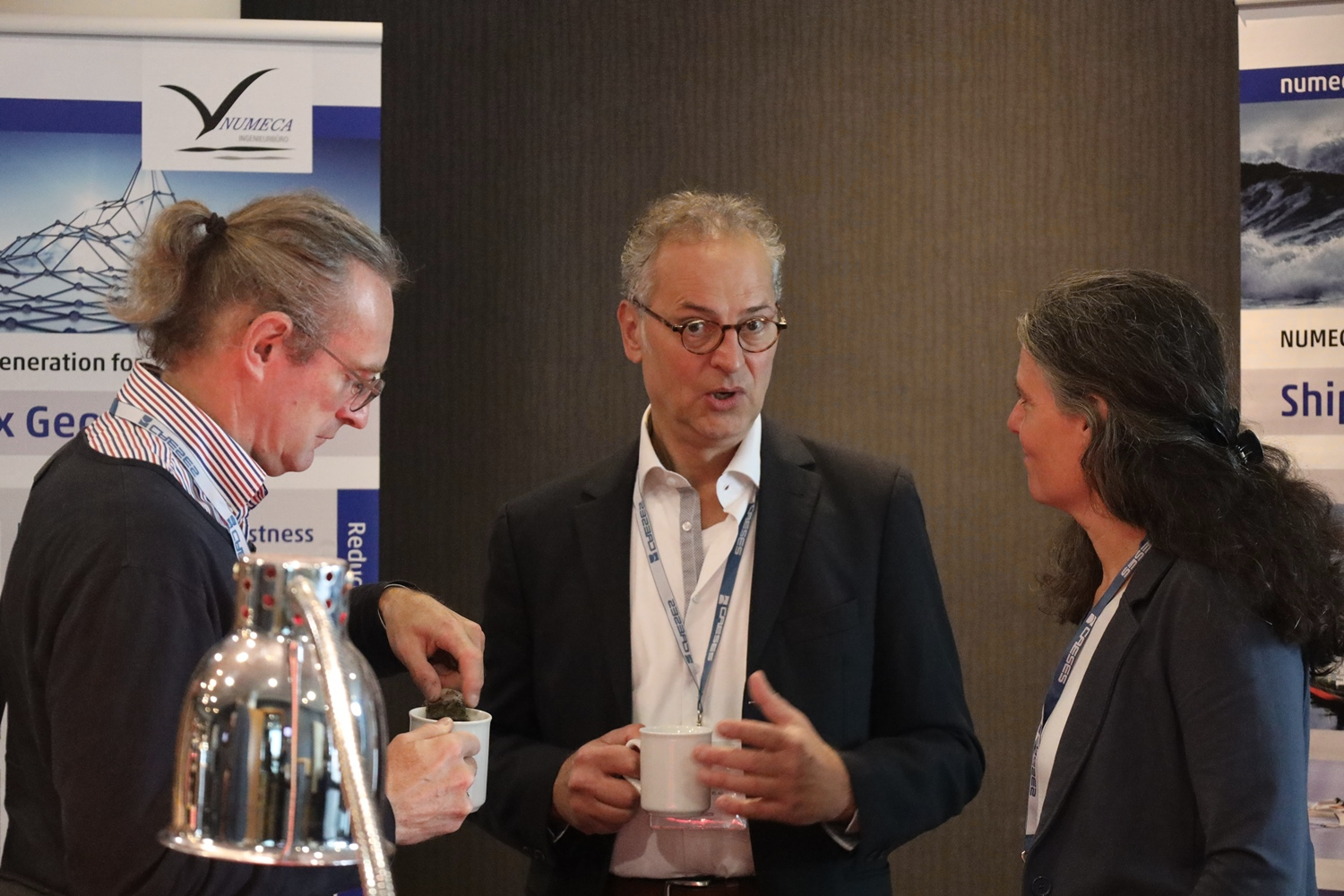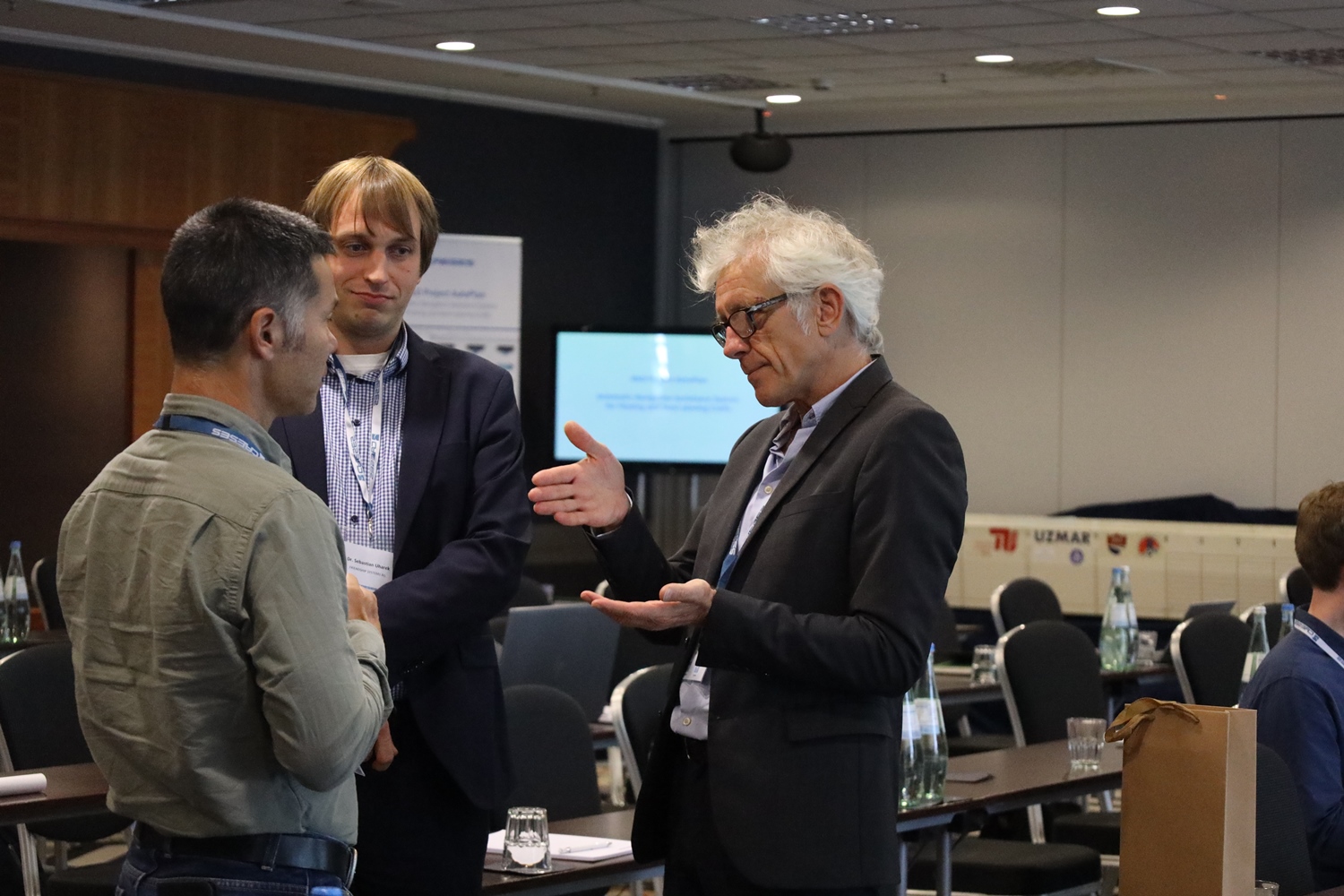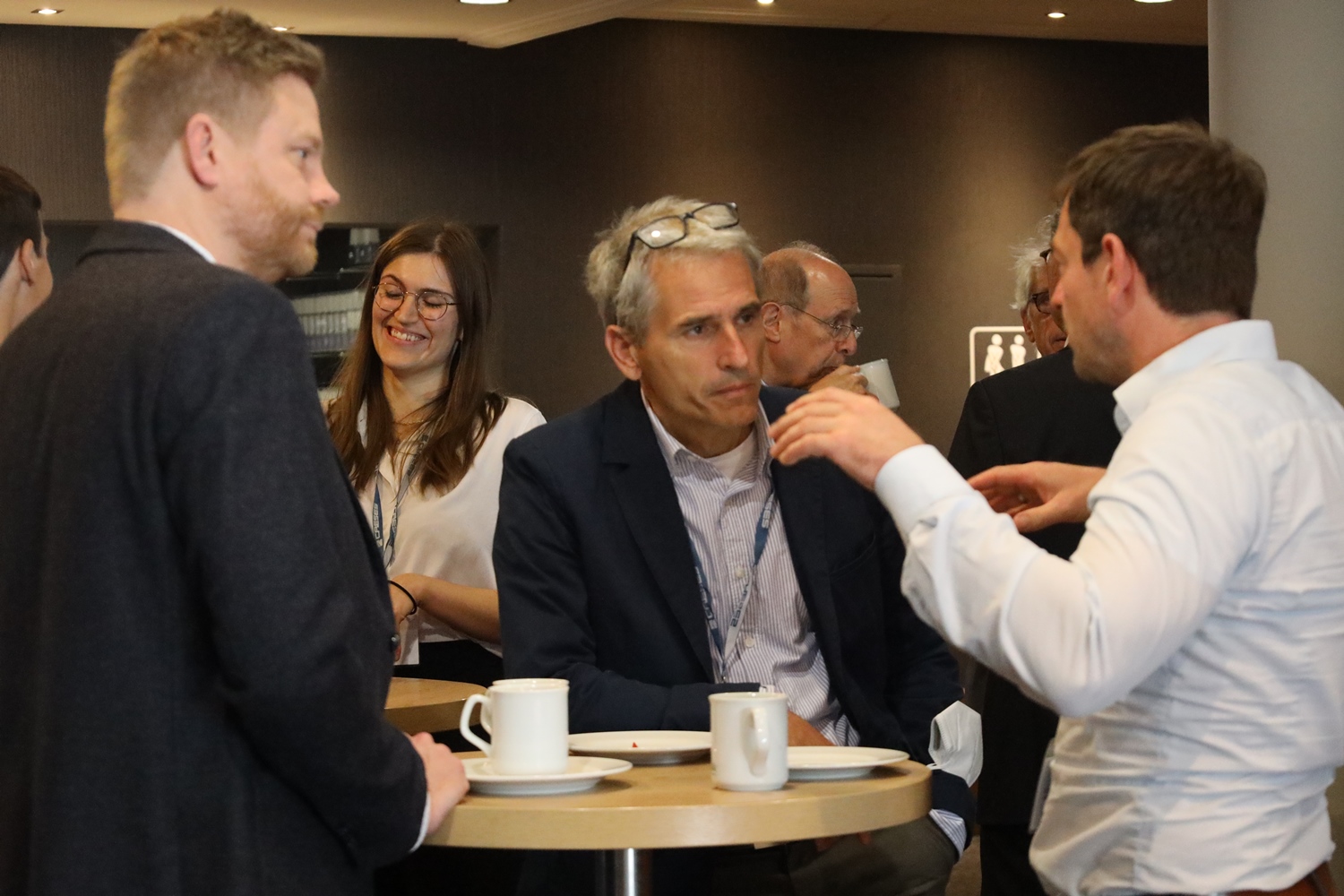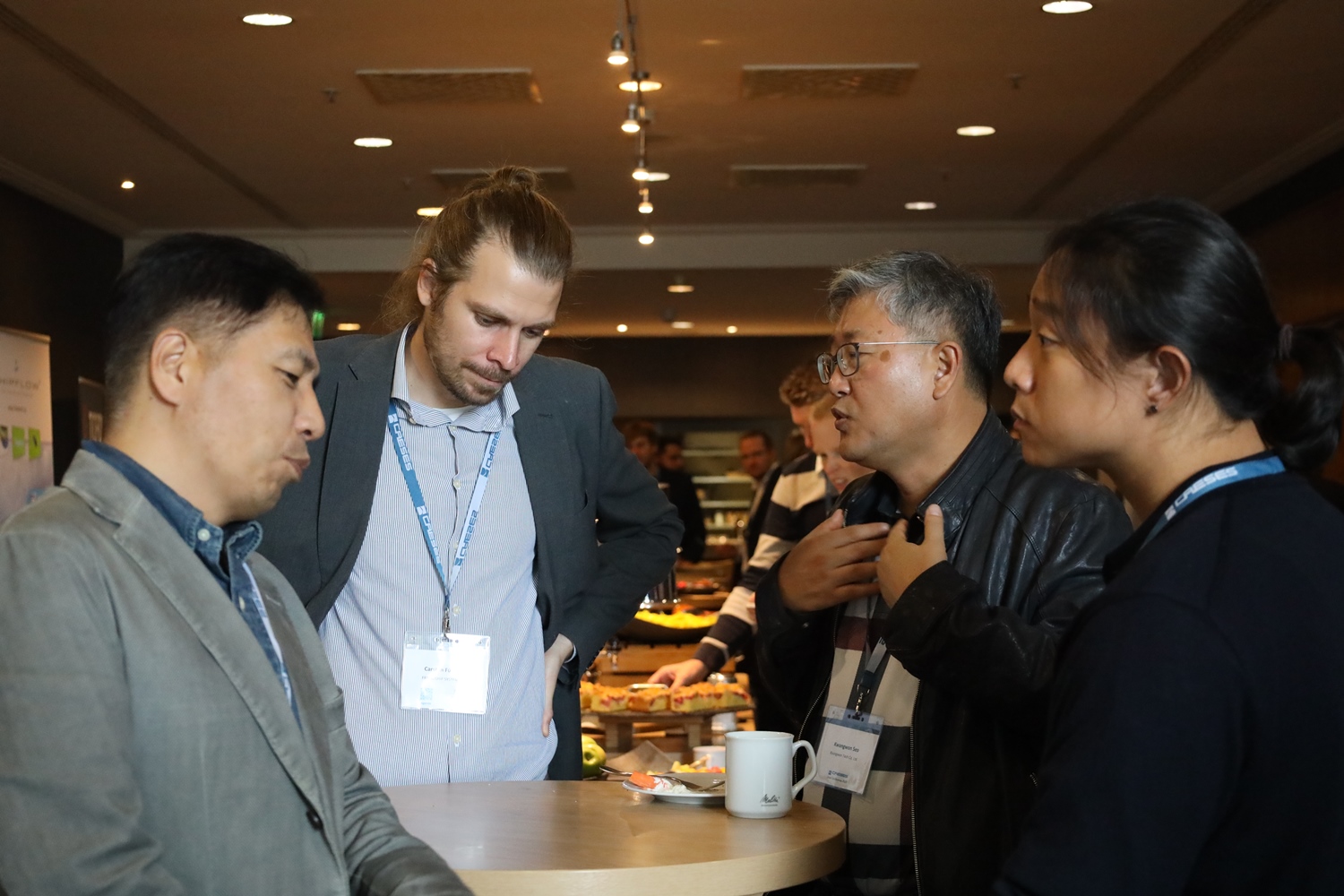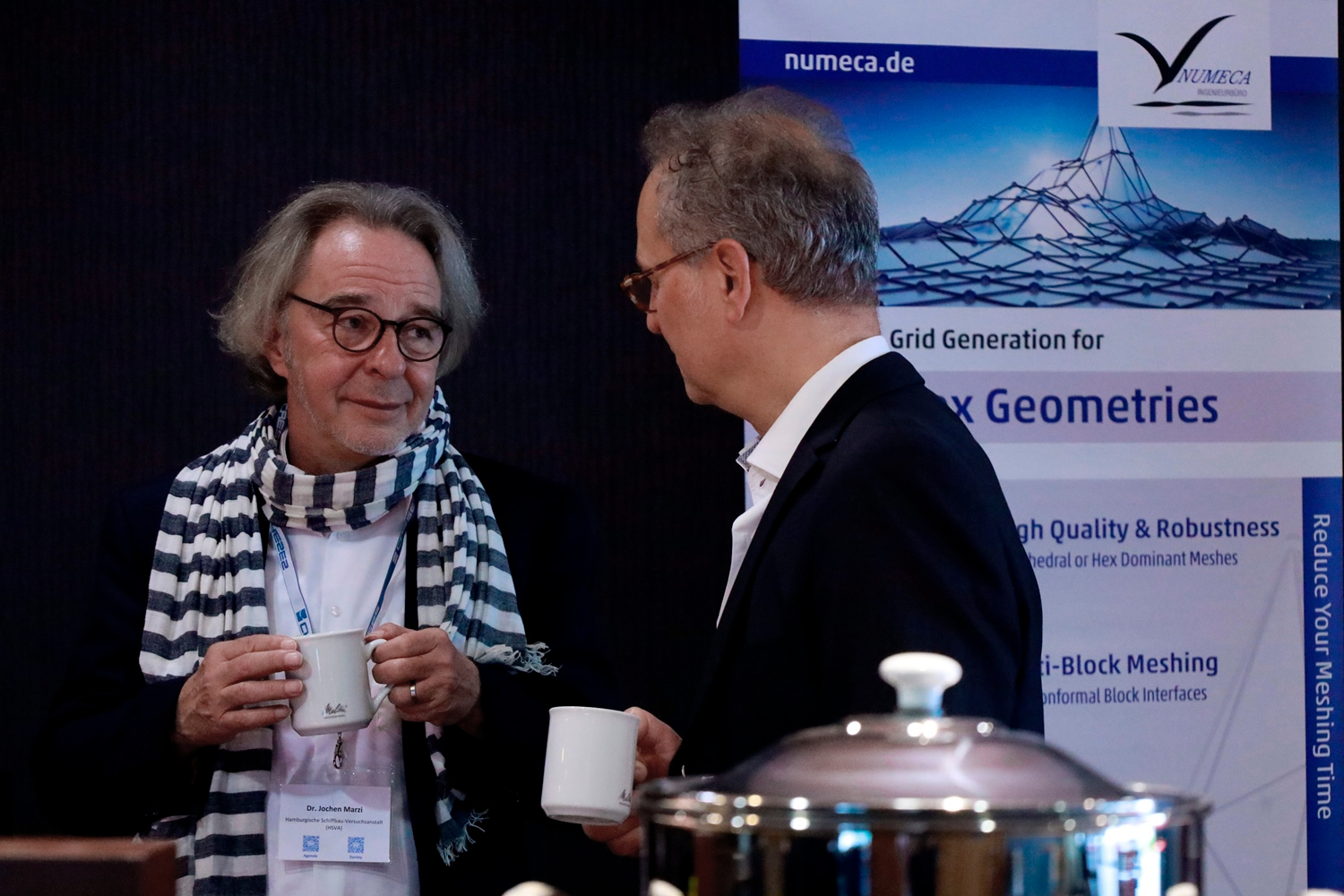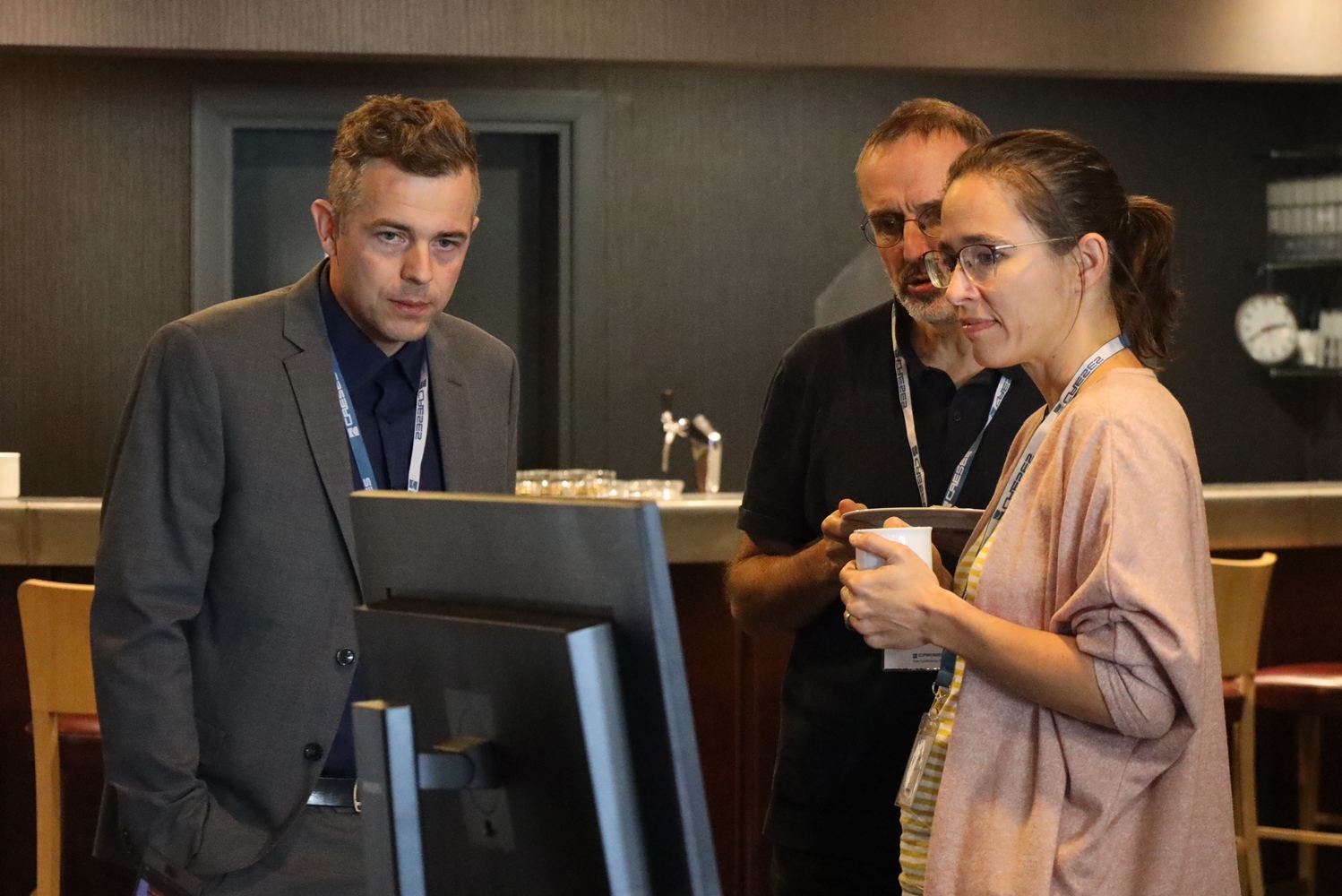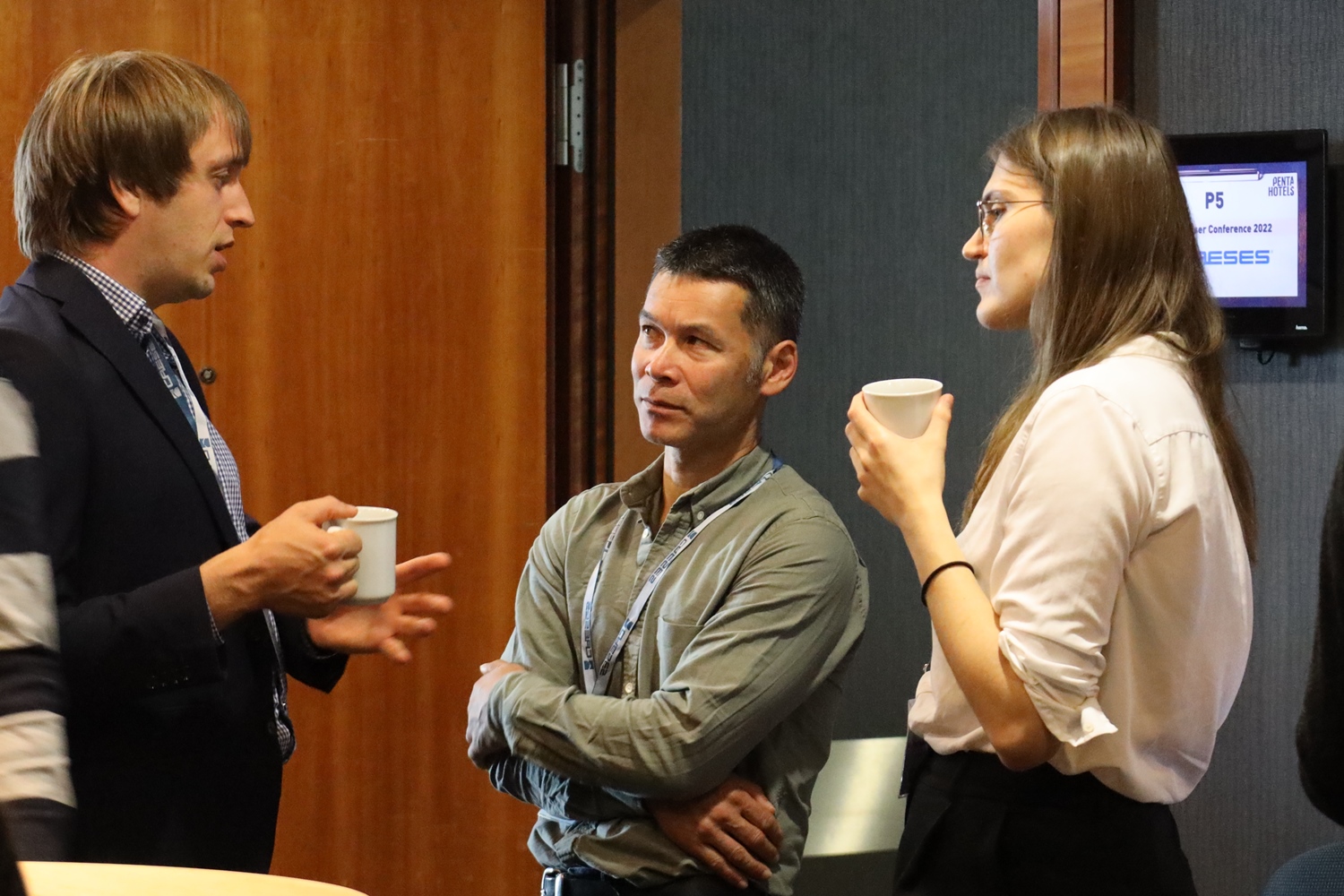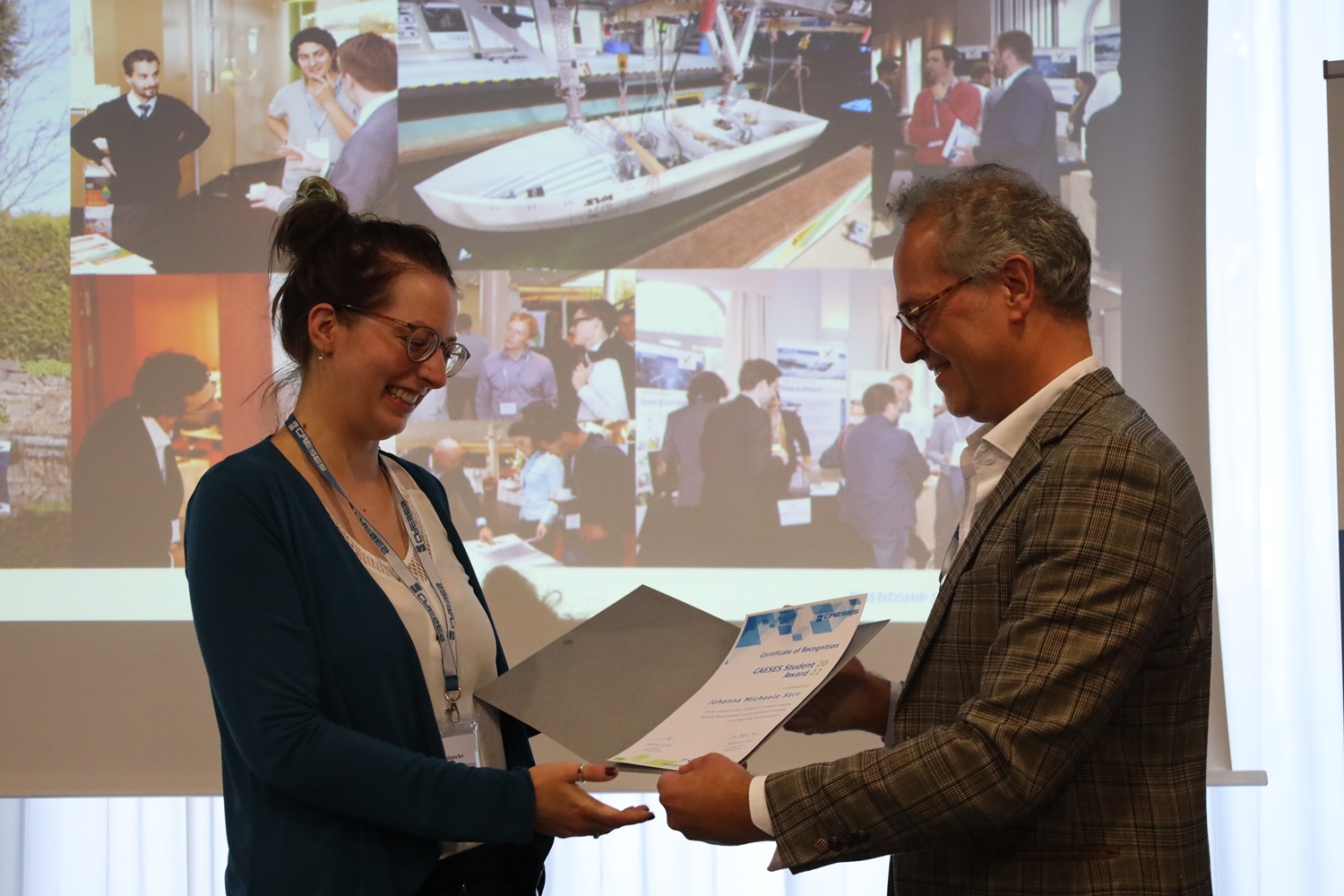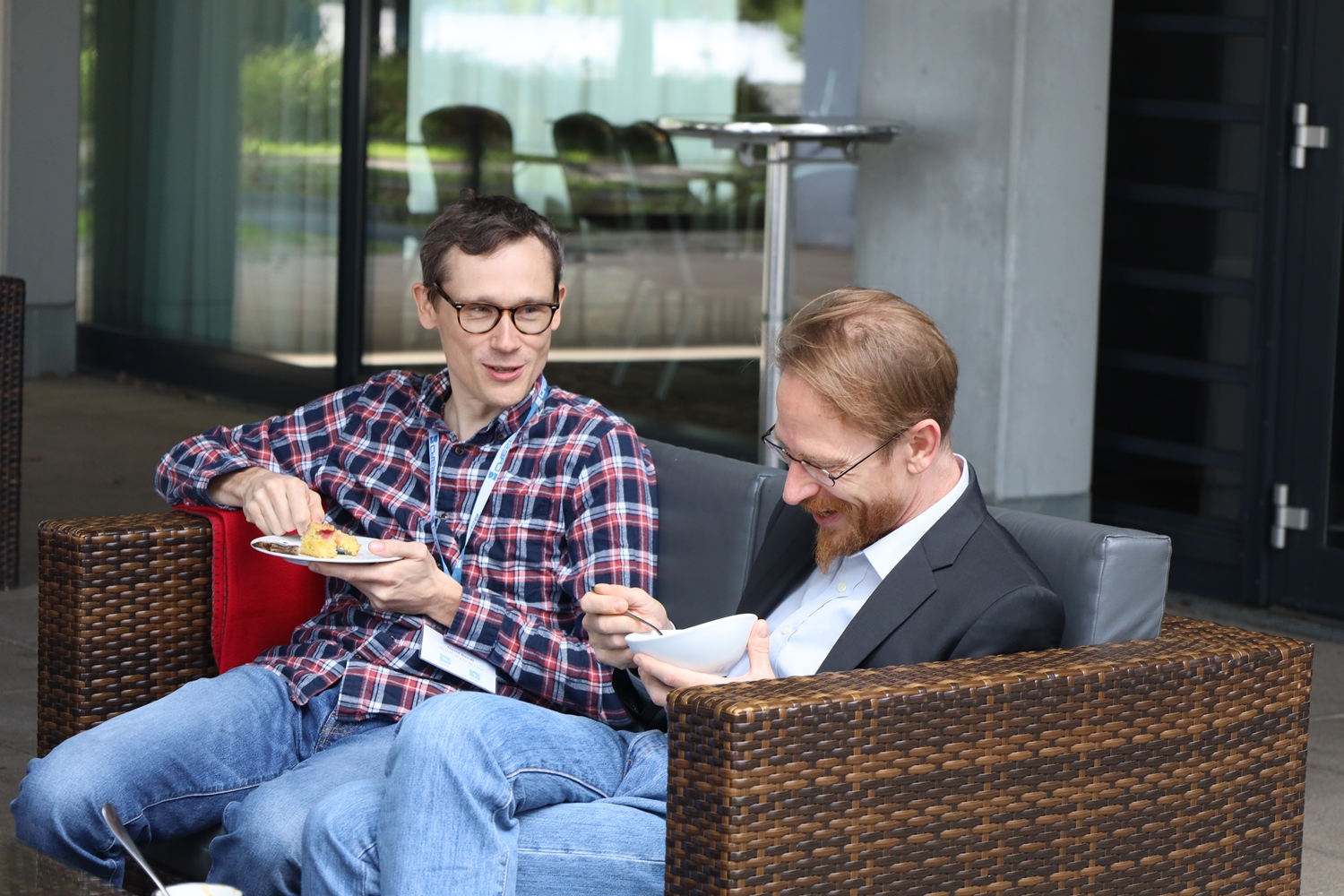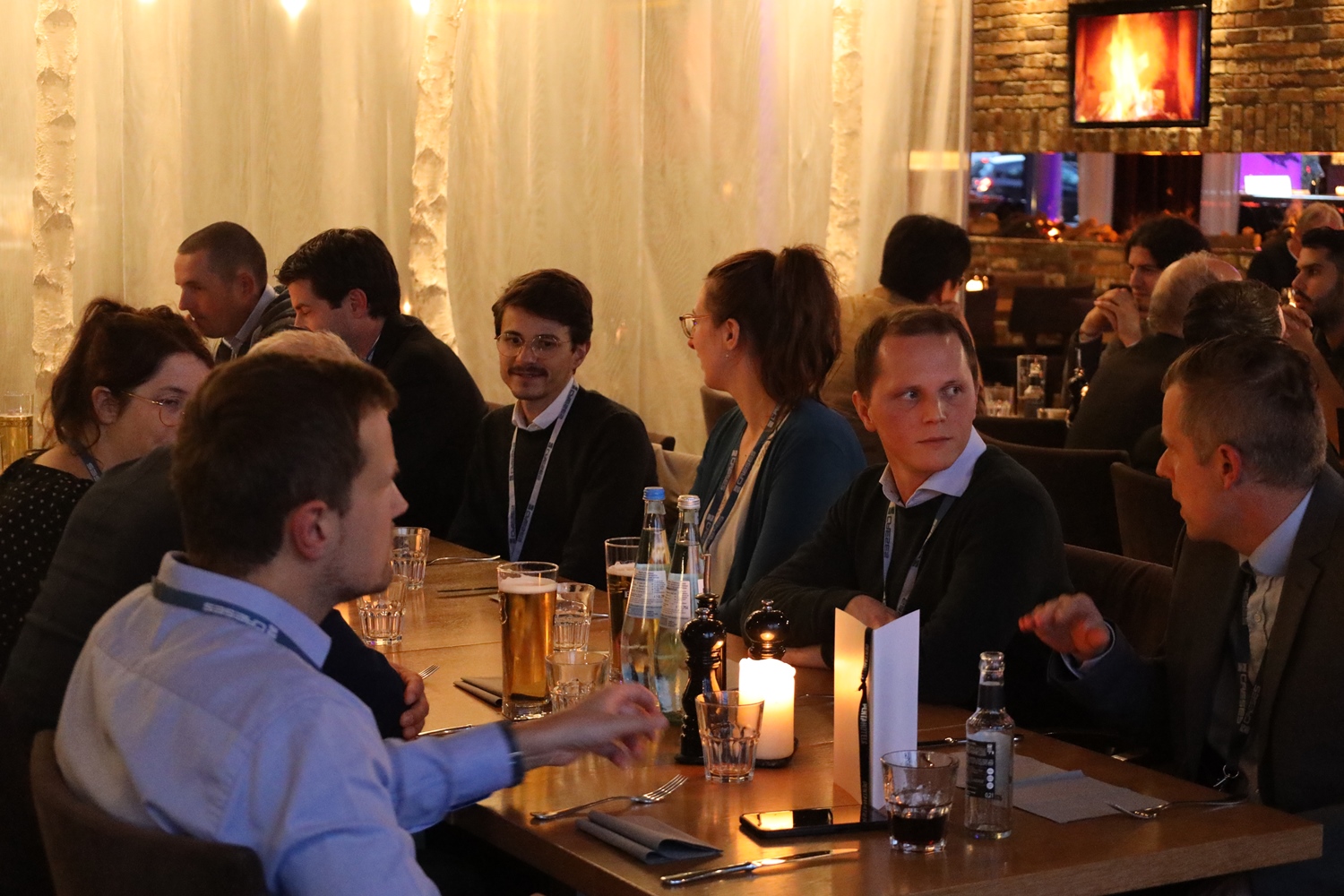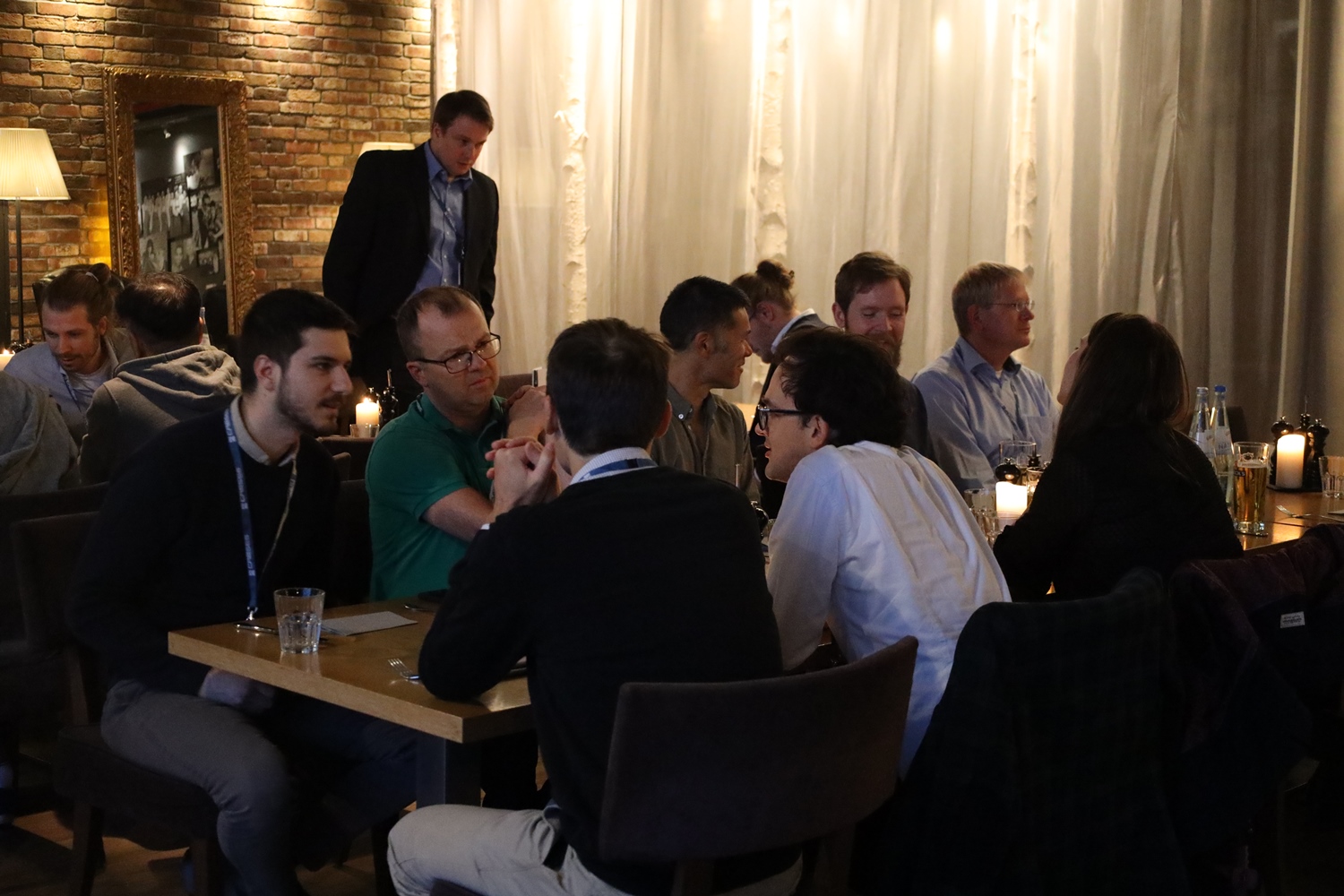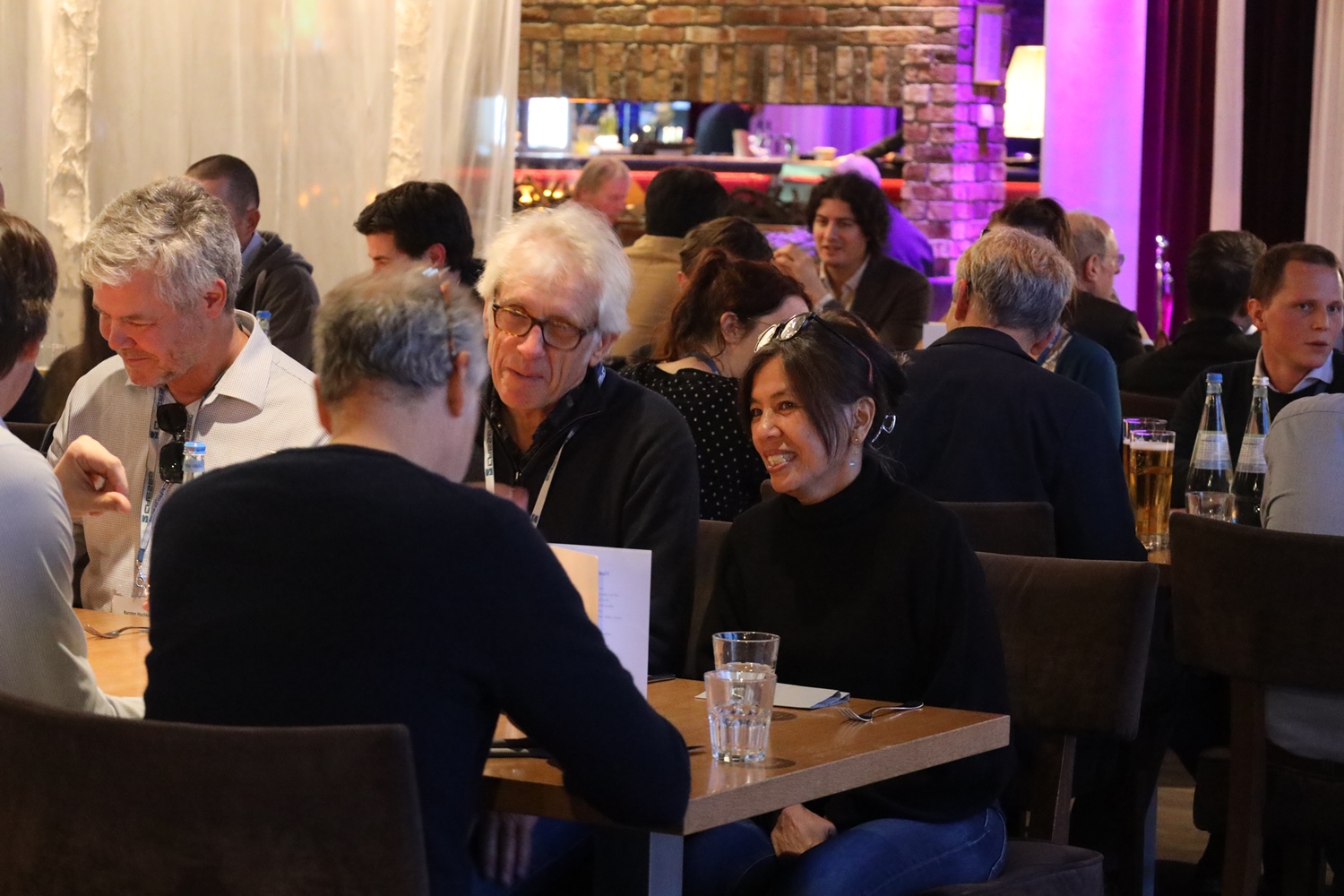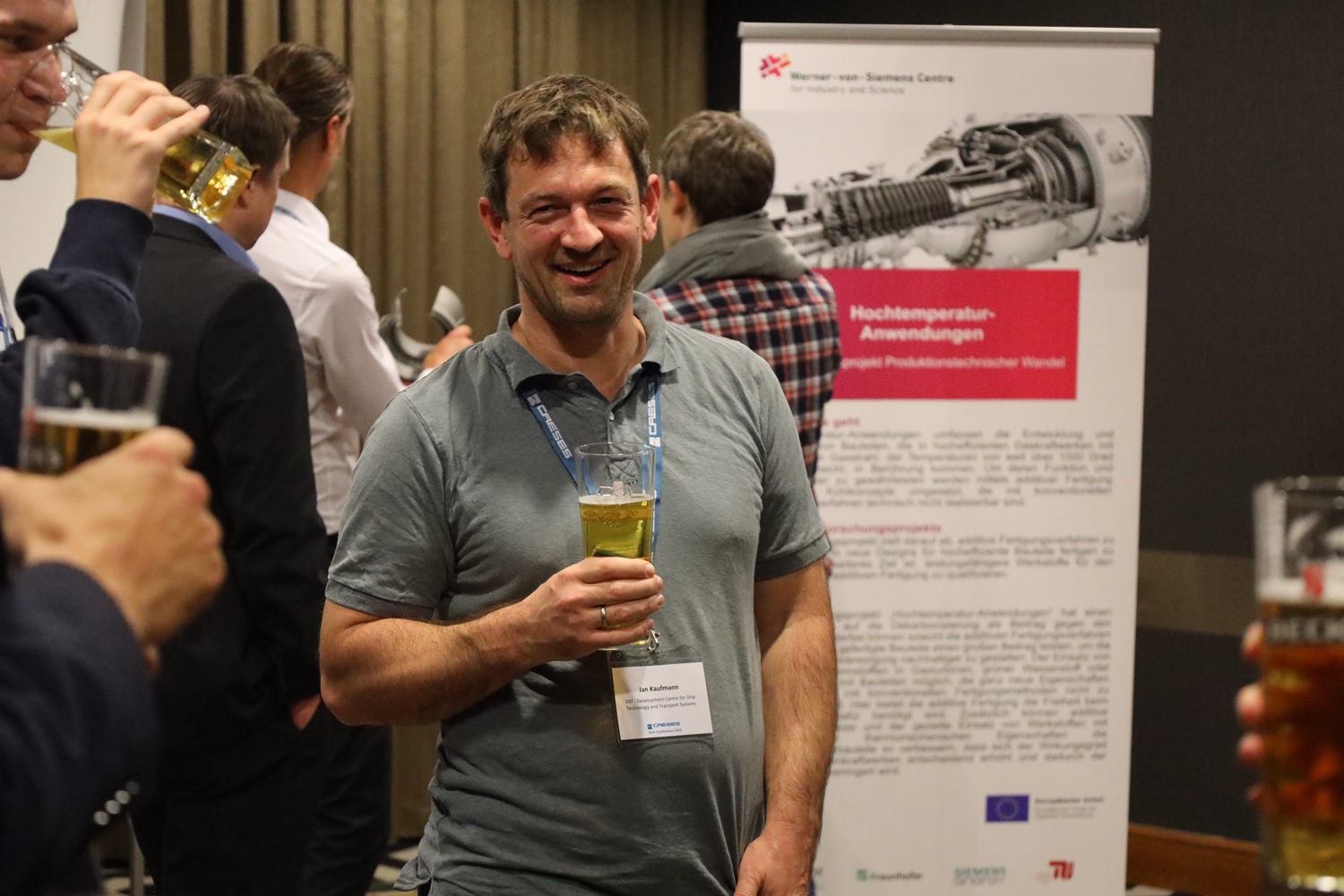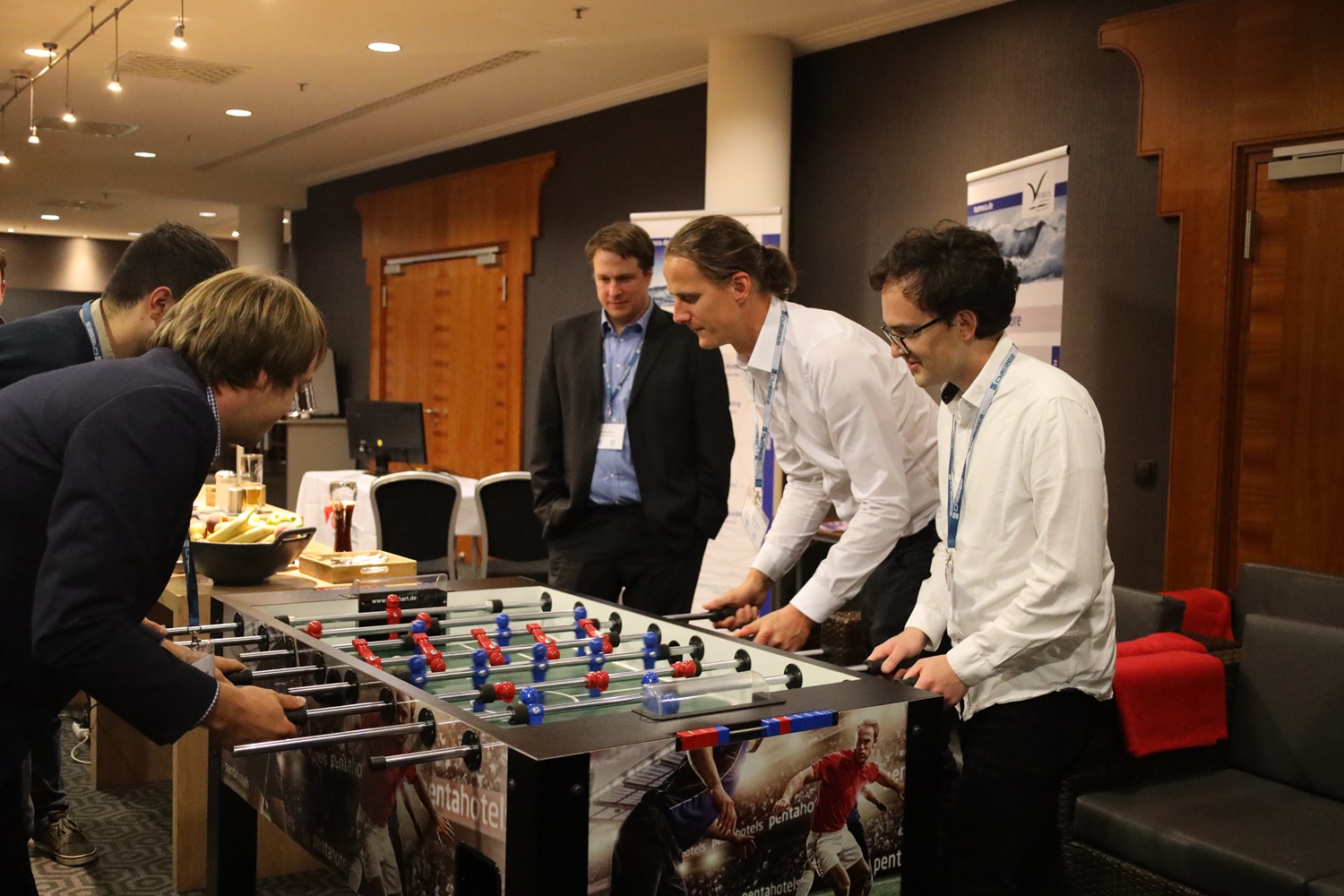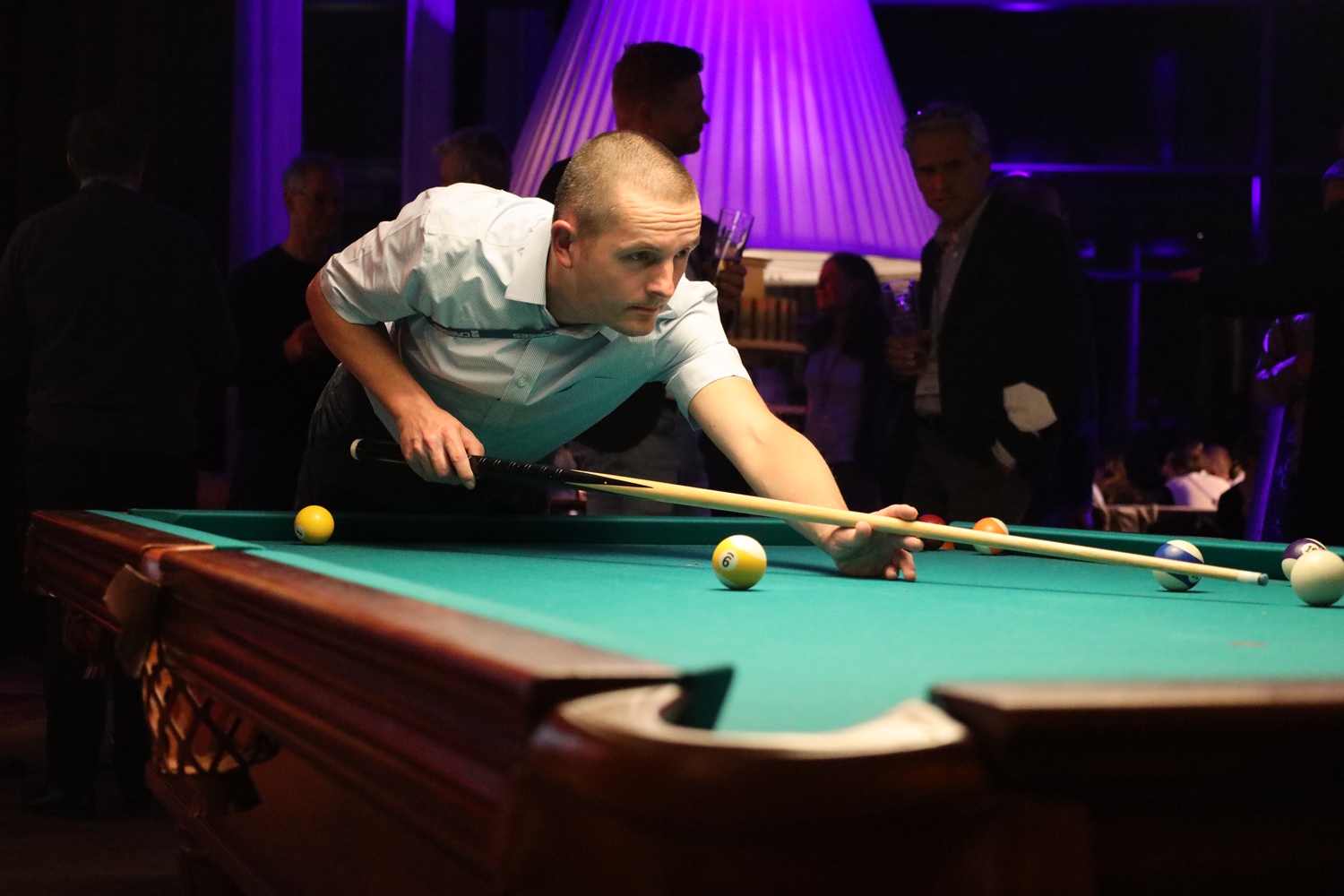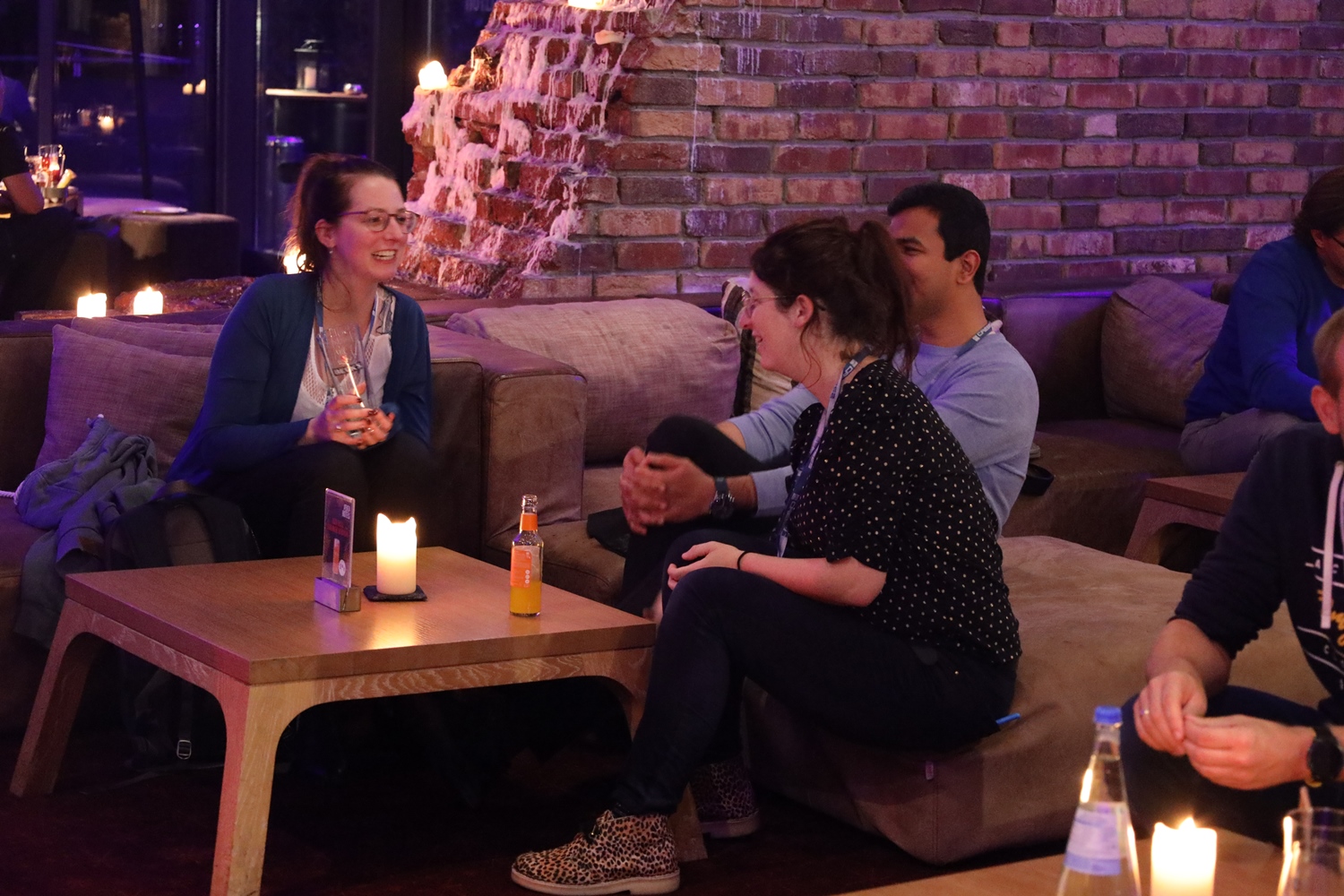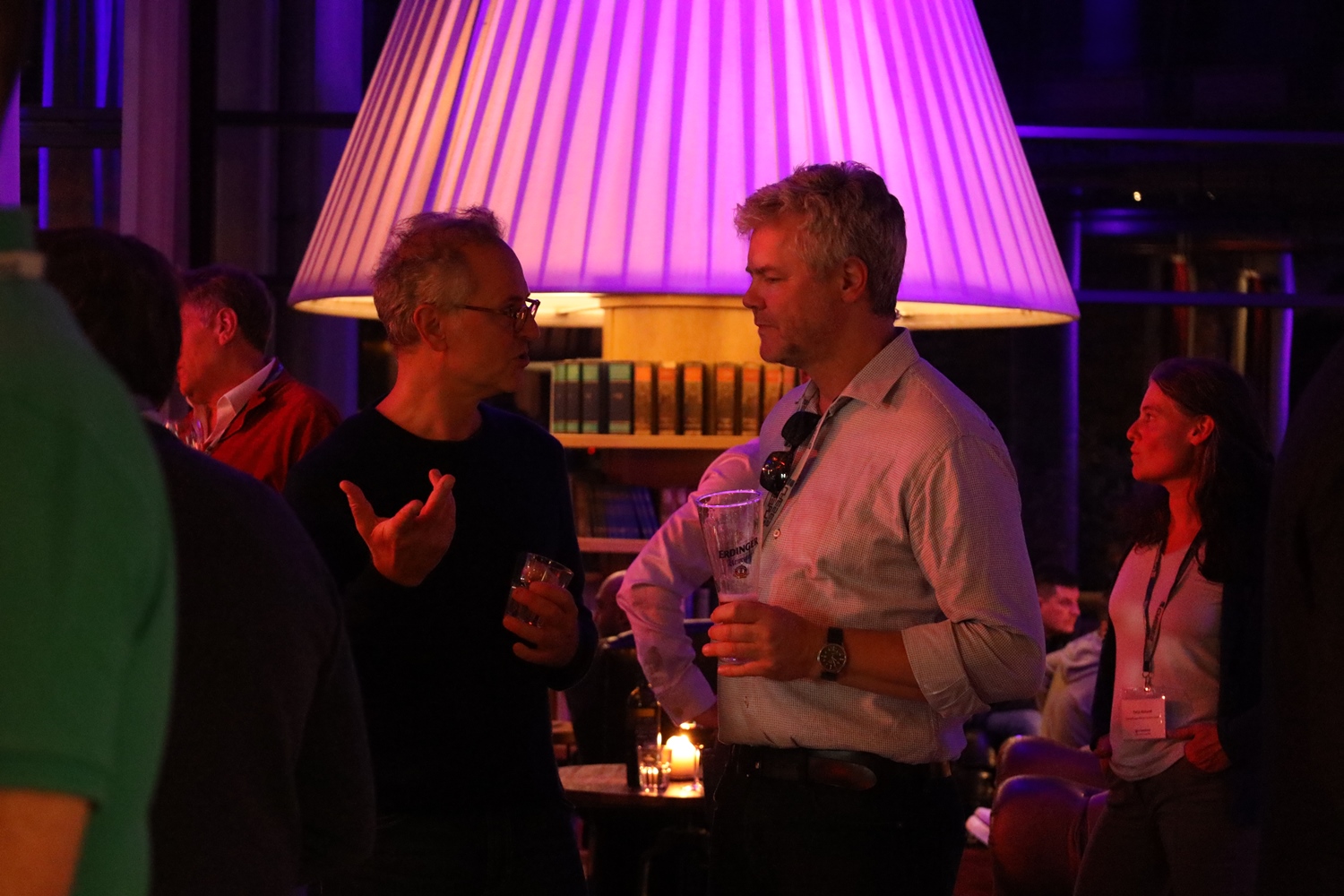 Thanks to our Sponsors!
Not to forget – once again, thanks a lot to our sponsors for coming to Berlin and actively supporting this event. It was great to have you with us!