Hi, turbocharger & pump designers out there – we have a great deal for you!
Would you like to have a parametric volute model at hand, ready to use in CFD? No defeaturing, no surface healing, easily adjustable with a single click, and if you want: fully integrated with your CFD code. Once set up, CFD-based formal optimization will move your design beyond state-of-the-art. Give our happy-volutes-package a try:
You will get an intelligent & CFD-ready parametric model, highly variable and 100% robust. Based on your wishes regarding the shape control the parametric model will be set up. This includes intuitive A/R controls as well as custom 2D section definitions. Most types of standard CAD output are available (e.g. closed and colored STL data, IGES, STEP, …). In a second stage, the model is linked to your analysis software so that you can readily conduct design studies and shape optimizations – or simply create a new design candidate with a single click. Finally, your package includes training on this model and a professional license of CAESES®! Here are the details: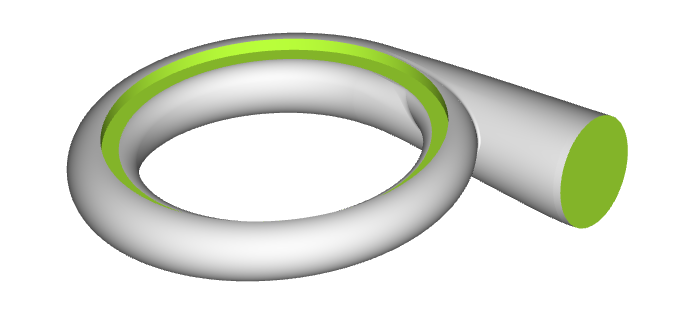 Variable & CFD-Ready 3D Model:
You get a ready-for-analysis 3D model, based on your specifications and in just a few days! This fully-parametric geometry model can be directly used for manual and automated variation, and it will be 100% robust. This is our promise! Learn more about volutes in CAESES® …

Effective Training from the Makers of CAESES®:
Once the model is finished, you will receive a personal web-based training (2h) on your new model by our experts, to give you all the relevant details. We will make sure that you have a very smooth start with it!

Effective Workflow Automation:
We assist you in coupling this new 3D model to your simulation tool, to make you able to analysis a design candidate with a single-click!

Full Pro License:
You receive a 6-months-license for our pro version of CAESES®. Fully automated design studies and advanced shape optimizations are included in the pro version, as well as informative charts and intuitive design variant management.
The price for this full-service package is 4.990,- €. Note that for this very special deal we will select only 3 of the incoming requests. In case you purchase a pro license before the 6 months period is over, 50% of the package price will be regarded as a down-payment.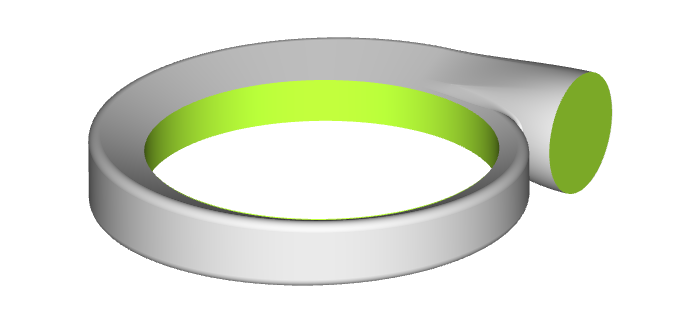 Simply Ask Us!
Get in touch with us today and find out more about this limited offer. The offer is valid until 15th of June 2016. So don't hesitate, just give us your rough description using the form below, and we'll get back to you with a quick initial feedback.
We look forward to setting up a perfect volute model for you!