If you want to share a cool screenshot of your latest work in CAESES® with your friends and followers on Twitter, you can now use a new single-click solution for this. Our 3D windows have a new button for instant sharing of CAESES® pictures on your Twitter account (shown in the image above this text). By clicking on this button, a screenshot of the current 3D scene is taken, and you can directly send it to your Twitter account, along with some optional text.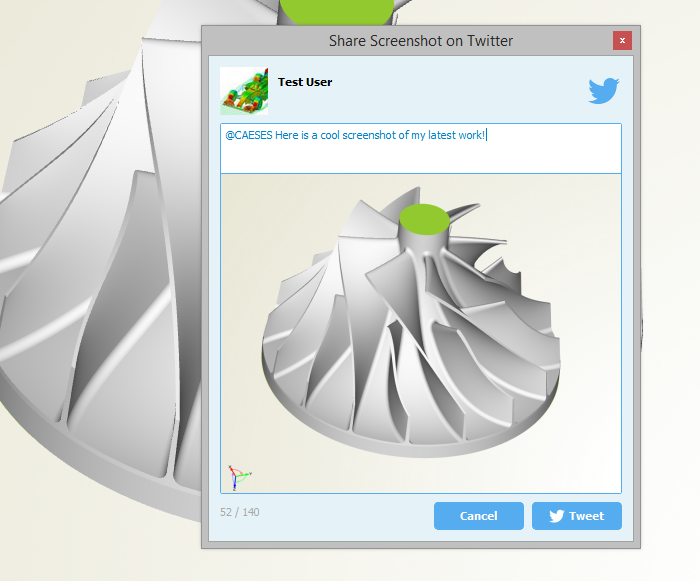 CAESES® directly sends your Tweet to your Twitter account. Here is a picture of how it looks, just a few seconds after you have pressed the "Tweet" button: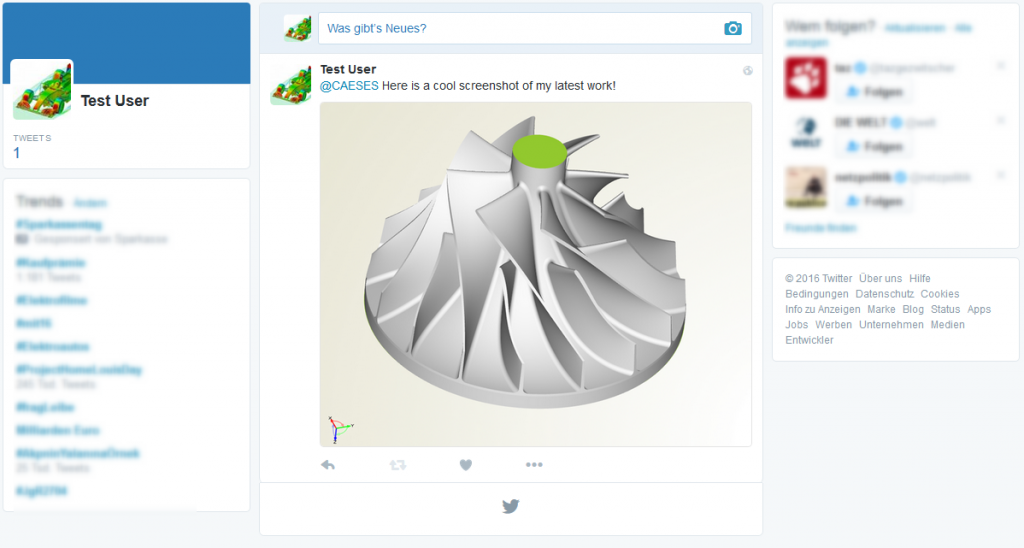 Authentication
When you use this button for the first time, you will be automatically directed to the Twitter page to authenticate our CAESES® client. This helper client manages the communication from the CAESES® user interface to your Twitter account. All you need to do is to authenticate our client by entering the generated PIN from Twitter into the authentication dialog: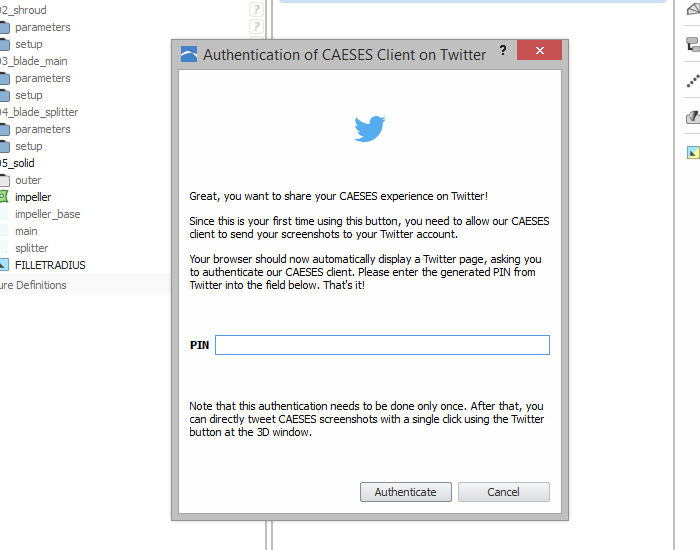 The authentication needs to be done only once, and from then on, you can directly tweet your screenshots with just a click as described above. This new feature is available in version 4.1.1, and, of course, we really hope you'll like it!
CAESES® on Twitter
If you like CAESES® and our efforts to push simulation-driven design in the CAE-world, then simply follow us on Twitter, and get the latest updates and stories from the team behind CAESES®.