We are happy to announce that as of this year, we are supporting the H1 Unlimited hydroplane racing team Go3 Racing with our software CAESES, as well as our engineering expertise, specifically in the context of designing the extremely loaded surface piercing propeller that transfers the over 3,000 hp of engine power into the water.
We are looking forward to a hopefully long-lasting and fruitful collaboration!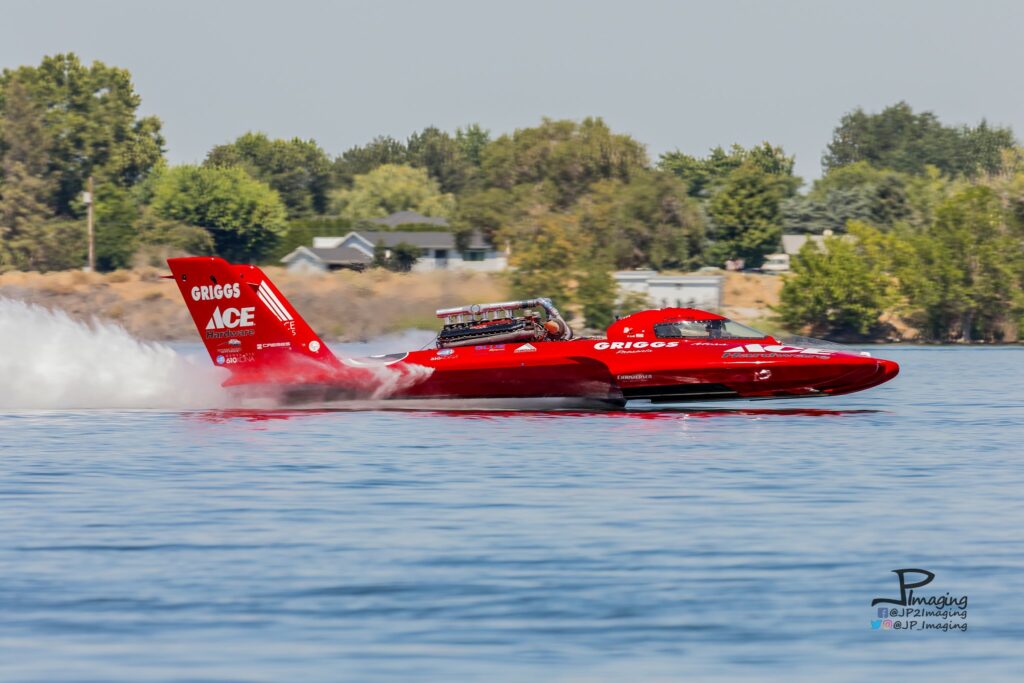 About H1 Unlimited and Go3 Racing
H1 Unlimited is an American hydroplane racing league that is sanctioned by the American Power Boat Association (APBA). Unlimited hydroplanes are extremely fast boats capable of speeds of more than 320 km/h on the straights, running average lap speeds of more than 250 km/h. They are 8.5–9.1 m in length and weigh a minimum of 3,060 kg.
The modern Unlimited hydroplanes are derived from the 3-point prop-riding hydroplanes of the 1950s. These were the first boats to ride on a cushion of air trapped between sponsons mounted on the sides of the front of the boat, and the bottom half of the propeller. All that touches the water at high speed are the aft ends of the two sponsons and the propeller, hence the name.
While all the other H1 Unlimited hydroplanes are powered by Lycoming T55 turbine engines, Go3 Racing's Turbinator is the only current Unlimited hydroplane that uses a V-12 piston engine – the Allison V-1710 – which carries two turbochargers and utilizes water injection to help with pre-ignition. This makes the Turbinator the world's fastest piston powered Unlimited hydroplane. The Go3 Racing Team is owned and operated by Ed Cooper Jr. and its primary sponsor is Griggs Ace Hardware.