Interested in getting started with CAESES®, for the purpose of CFD-based design studies and shape optimizations?
Then check out our next basic training in Potsdam, Germany, which will take place on
July, 15th 2015.

We will give you an effective introduction, which brings you up to speed with CAESES® in just 1 day.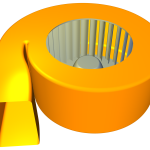 Content
Introduction to the Graphical User Interface
What is needed most for a good and quick start?

Basics of Parametric Modeling
Understand the intelligent object-oriented structure and enjoy setting up smart parametric CAD models!
Basics of Automated Design Variation
Create design variants automatically by using design engines of CAESES®
Feature Programming
Get started with features and customize the functionality according to your needs in a script-like environment. This is really powerful, and it's fun!
Meta Surface
From 2D thinking to 3D Hi-Fi models: Get a first idea of how to create complex free-form surfaces for the purpose of design studies and optimization.
Preview to CAESES® 4.0
Be one of the first who gets an insight into our new version CAESES® 4.0 that will be released soon!


Participants should ideally bring their own notebook, having installed the latest version of CAESES®(see our download page). Please inform us if this is not possible so that we can prepare a training PC for you!

We will charge a nominal fee of € 150 per participant (a nice lunch, coffee, tea and soft drinks are included). The training will be held in German. See the contact information below for questions and registration. So… what are you waiting for?
Your FRIENDSHIP SYSTEMS team!