CAESES in the Offshore Engineering Sector
Offshore hydrocarbon exploration and production often takes places in harsh and challenging environments. Operations of these vessels and platforms is very costly, so reducing downtime while ensuring safety is paramount.
CAESES® can be coupled to various simulation tools to perform automated design explorations and optimizations with regards to hydrodynamic, strength, fatigue, or sea-keeping behavior. CAESES® also lets you design smart variable CAD models of your product and connects it easily to all your simulation tools.
Explore design candidates with CAESES® in a highly automated way.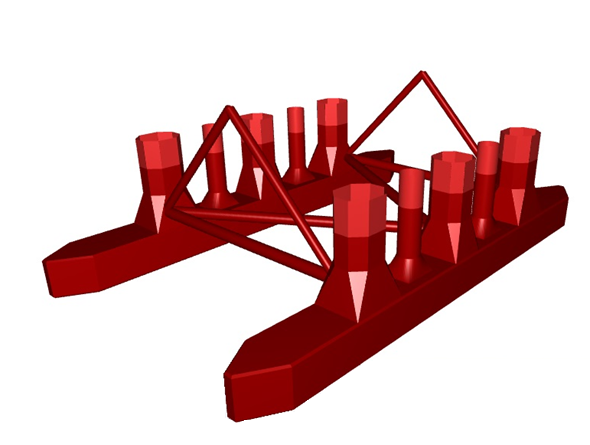 Example Applications
Sea-keeping of platforms and supply vessels
Dynamic positioning thrusters
Strength and fatigue of floaters
More Information
Check out our case studies for more information about CAESES® applications. Please just drop us a line if you have questions or if you want to discuss your individual application with us.