Join us for our live webinar on December 3, 2020 at 2:00pm CET !
FRIENDSHIP SYSTEMS joins forces with Elomatic to showcase how the software systems CADMATIC and CAESES have been utilized within the European research project Holiship.
The application case of an environmentally friendly double-ended ferry with battery-electric propulsion system and ice breaking capabilities for operation in the Finnish archipelago will be presented in this webinar. Elomatics Intelligent General Arrangement Platform will be introduced as the tool link between CAESES and CADMATIC. Complex workflows and simulations packed into surrogate models make it possible to feed knowledge and data from different spatially separated experts and remote computations into CAESES to allow a holistic design approach.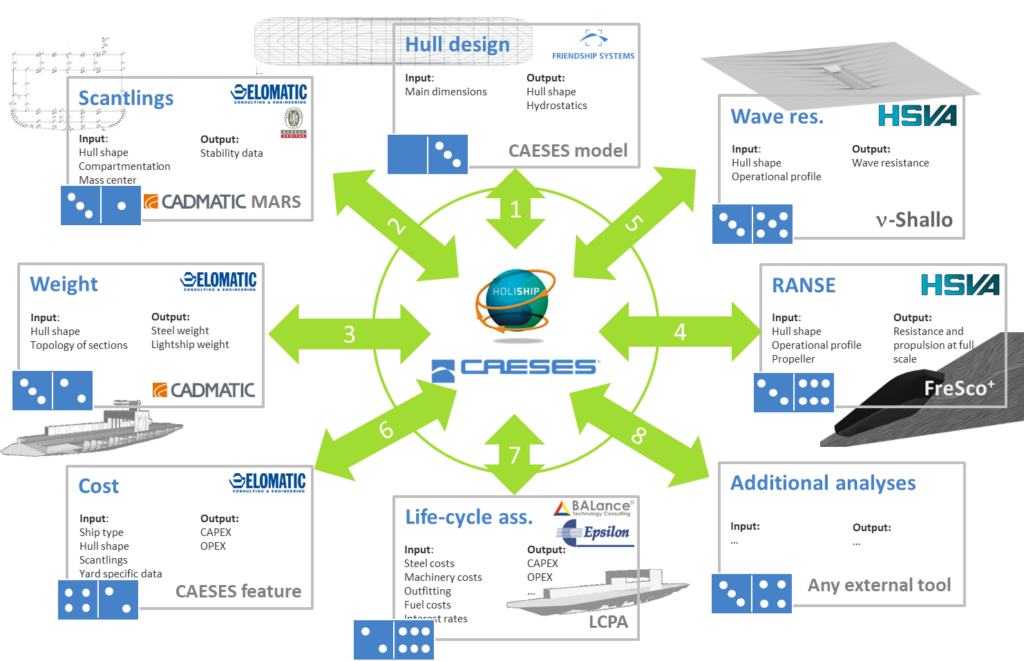 ---