CAESES User Conference 2022
FRIENDSHIP SYSTEMS would be more than happy to welcome you to our CAESES User Conference from September 21 to 22, 2022 in Berlin, Germany! The COVID-19 pandemic has considerably restricted global travel and events over several months. Finally, national and international restrictions have been eased and it is exciting to once again be able to host face-to-face conferences to meet, educate further and effectively network – something that has been long missed.
Meet CAESES® users from all over the world, from various industries such as marine, turbomachinery, automotive and the aerospace sector.
WHEN: Sep 21-22, 2022
Sponsored by
Event Venue
Pentahotel in Berlin Köpenick is full of contradictions, in the best kind of way. The modern 190-room complex overlooks the River Dahme and its surroundings which are steeped in medieval history. Submerge yourself in the old town of Köpenick with its town hall in the brick Gothic style of the Mark Brandenburg and the famous story of its captain. Walk along the river and visit the castle island. Berlin-Köpenick is sure to surprise you! And best of all, the transfer from Berlin's BER airport to the Pentahotel only takes about 30 minutes.
Room Reservation
For the participants of the CAESES User Conference there is a contingent of rooms available in the Pentahotel. The standard single room costs 179 Euro per night, breakfast and use of the gym area are included. A larger room "Penta Plus" with a living and working area is available for 199 Euro per night.
You can book your room by phone ( +49 69 256 699 300 ) or by email ( reservations.koepenick@pentahotels.com ).
Please mention the code "User Conference 2022" when booking.
The room contingent is available until August 5, 2022.
September is traditionally a popular month for trade shows and events in Berlin. Therefore, we strongly recommend that you reserve a hotel room early.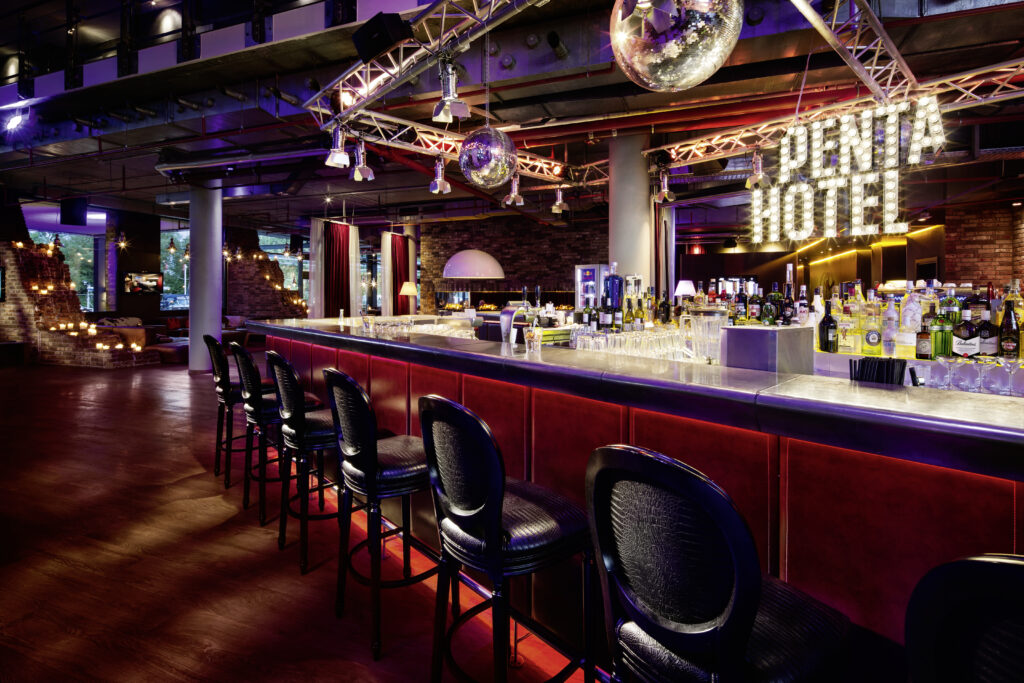 Workshops
On the first conference day (Wed, Sep 21), we will offer 2 special workshops for our CAESES users with hands-on exercises. The workshops will run in parallel sessions on Wednesday morning. A detailed description of the topics covered will be available soon.
Advanced Turbomachinery Workshop
For the efficient and robust design of parametric models for the turbomachinery sector, there is a set of new powerful functionality in CAESES®. Based on demo examples, we will give you an idea of which methods are available and how to use them best to face even complex modeling situations with a high customization level. Another topic will be the new RBF morphing approach,  that allows you to easily import an existing geometry model and reshape your design with regards to the flow and structural performance.
Advanced Maritime Workshop
With this being a workshop for active CAESES® users in the maritime sector, we will dig deeper into some geometry modeling and feature scripting issues. As an essential part of this interactive session, we want to discuss tasks and challenges that our users are facing. Furthermore, the new RBF Morphing functionalities will be covered, showing how to reshape your design in a matter of minutes.
Exhibition
See some exciting ship models in our exhibition area and get some insights on how to build a catamaran model in the scale of 1:10, or how the planing hull in the scope of the Autoplan research project was designed.
Excursion to Visit ELEKTRA
On Friday, September 23, we offer the opportunity to visit the ELEKTRA, a zero-emission canal push boat powered by hydrogen fuel cells and batteries.
The boat is located at the Westhafen (S-Bahnhof Westhafen) in Berlin and can be visited free of charge.
More information can be found in the flyer.
Interested in visiting the boat ? Let us know in the registration form below.
Preliminary Agenda
There will be speakers and CAESES users from all over the world, talking about how to create the most competitive products on the market. You can expect exclusive and fascinating insights into the simulation-driven design of automotive engine combustion systems, ship hulls and yachts, pumps, and wind turbines.
Would you like to share your work with CAESES and be a speaker 👩‍🏫?
| TUE, SEP 20 | |
| --- | --- |
| 20:00 | Welcome Reception and Registration |
WED, SEP 21
08:00 – 09:00
Registration
09:00 – 12:00
Maritime Workshop
Turbomachinery Workshop
12:00 – 13:00
Registration | Welcome Coffee & Lunch Snacks
13:00 – 14:30
Welcome by FRIENDSHIP SYSTEMS

INEOS Britannia
Keynote: Driving Complex Projects in Highly Competitive Environments

Rolls-Royce Deutschland
Development of a Flexible Parametric Design System for Small Aero-Engine Centrifugal Compressors

14:30 – 15:00
Coffee Break
15:00 – 16:30
École Centrale de Nantes
Simulation-Driven Design of a Planing Hull by Coupling STAR-CCM+ and CAESES

Numeca Ingenieurbüro
Modeling and Optimization of an Electric Cat

Vard
PIEZO Project : Using CAESES to Design a Plug-in Electric Platform Supply Vessel

16:30 – 17:00
Coffee Break
17:00 – 18:00
Maico
Application of Principal Parameters for Fan Blade Design

KSB and SimScale
Creating an Innovative Workflow for High-Efficiency Circulator Pump Design

19:00
Conference Dinner
THU, SEP 22
09:00 – 10:30
Technical University Berlin
Keynote: ELEKTRA: a Zero-Emission Canal Push Boat Powered by Hydrogen Fuel Cells and Batteries

Siemens Digital Industries
Simulation-Driven Design for Additive Manufacturing with CAESES and Simcenter

CFD Support
TCAE and CAESES

10:30 – 11:00
Coffee Break
11:00 – 12:30
Czech Technical University Prague
Overview of Civil Engineering and Hydraulic Structure Applications of CAESES

Plastic Omnium
Aerodynamic Optimization of a Reduced Scale Ground Vehicle Model with a Shape Morphing Technique

University of Strathclyde
Gate Rudder Optimization for a Better Energy Saving Propulsion System

GridPro
Automated Grid Generation with GridPro using CAESES

Flowtech
SHIPFLOW Motions – Seakeeping optimization with CAESES

12:30 – 13:30
Lunch Break
13:30 – 15:00
R&D CFD
Optimization of an Additively Manufactured Inverter Cooling Plate for an Electric Vehicle

FRIENDSHIP SYSTEMS
CAESES 5.1 and beyond

15:00 – 15:30
Coffee Break
15:30 – 17:00
Navasto
From Simulation to Real-Time Prediction: How Machine Learning Will Impact Digital Prototyping

Technical University Berlin
EnerWing, Design of an Airborne Wind Turbine

The Great Bubble Barrier
The Great Bubble Barrier – Design of the Catchment System

17:00 – 17:30
FRIENDSHIP SYSTEMS
Closing presentation (official conference end)
Event Fees
In order to register for the workshop and/or the conference, please use the form below. The conference fees are as follows (note that the given prices do not include any taxes):
| | Standard Rate | Early Bird Rate* |
| --- | --- | --- |
| Industry | 500 € | 400 € |
| Academic | 400 € | 320 € |
| Students | 190 € | 150 € |
| Presenter | Free for presenting persons** | – |
| R&D project partner*** | 250 € | – |
| Workshops | 100 € | 80 € |
* Until May 31, 2022.
** Presenters are not charged for the conference days. Workshop participation needs to be booked separately.
*** Current R&D Projects: AutoPlan, DeffProForm, MariData, SDD-fAMe
Confirmation, Payment and Receipt
A confirmation email will be sent shortly after you register. An invoice will be sent to you via email after the conference. All payments are due in EURO. Wire transfer is the accepted payment method. Please ensure that bank fees (exchange rate, transfer charge, etc.) are covered. On the wire transfer, please note the invoice number as reference, as well as the name of the registrant(s). Wire transfer information will be included on the invoice.
Refund and Cancellation Policy
Registered attendees, who unfortunately cannot attend the conference, may be substituted by a colleague or, alternatively, may receive a refund on the registration fee.
Difficult times require a high degree of flexibility. Therefore, we offer suitable cancellation conditions. Cancellation of your registration is free of charge until Aug 15, 2022.
In case of a COVID-19 infection, an imposed quarantine, or entry restrictions to Germany due to the pandemic, you can cancel your registration free of charge until Sep 20, 2022 with an appropriate certified proof.
Students
Attendees registering as students must submit a certificate of  enrollment. The document should at least contain the name, name of the university, period of studies / end date of the enrollment. Please send this document to this email address. For the invoice, make sure you use the correct address, depending on who is taking over the payment for the event (private address vs. university address). CAESES Student Award winners can participate free of charge. Details for the Student Award 2022 can be found here.
Pictures
We plan to take pictures during the event, plus a nice group photo. By registering to this event, you agree that pictures will be published, for instance, on our website.
Sponsorship Opportunities
As in our previous user meetings, we are offering vendors from the CAE space different options to present themselves to our users. This includes advertisement in our event communication, a booth in our exhibition space, as well as a presentation to the audience. Get in touch with us to discuss the possibilities.
Not Sure Yet Whether to Join?
Check out the report about the last user meeting, as well as the presentations from 2019 to get an idea of what you can expect in 2022.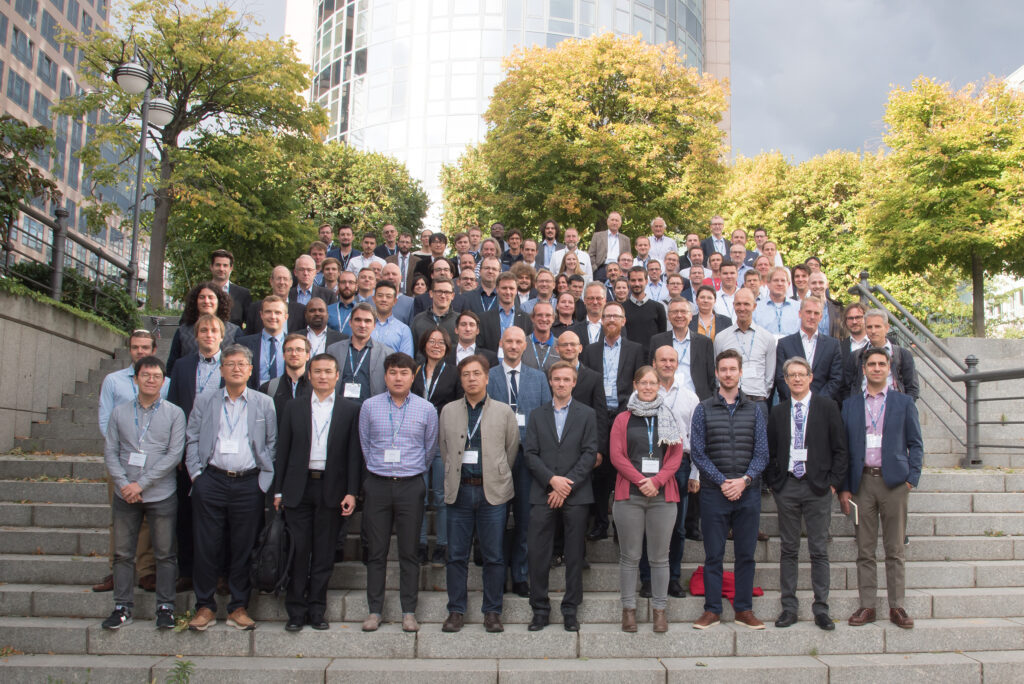 For further questions, suggestions or requests feel free to contact our event coordinator Peggy Kotscha at kotscha@friendship-systems.com.
Registration