---
Free Version for 3D Modeling and CFD Automation
CAESES® Free is a fantastic edition of our flagship product CAESES® which has been developed for simulation-driven design of flow-exposed surfaces. CAESES® Free can be your powerful CAD system that additionally offers integration and automation of your simulation tools.
Powerful Features
Compared to our pro edition, CAESES® Free is already an incredible and powerful tool! It is fully free, there are no annoying or hidden limitations, and you can use it for commercial work. Why not trying?
Click on the links in the table for more detailed information.
Free Download
Just download your free version today and be part of the CAESES® Free community! CAESES® Free comes with loads of easy tutorials, and we provide a wide range of videos to get started with it.
Who should use CAESES® Free?
With this piece of software we address
Users of both open source and commercial CFD codes to bridge the gap between geometric modeling, geometry variation and CFD analysis.
Developers of CFD tools and researchers in fluid dynamics to use CAESES® Free as their front end for code validation, result comparison and parametric studies of CFD settings and design variants.
CFD consultants to utilize CAESES® Free as a convenient environment to showcase the product improvements they could achieve.
CFD users to accelerate their CFD preprocessing tasks.
Entrepreneurs to generate new business by developing parametric models, optimization set ups and automation features and, thus, position themselves as consultants to users of the pro edition CAESES®.
Anyone who is interested in parametric modeling to explore new concepts for more intelligent modeling of complex free-form surfaces.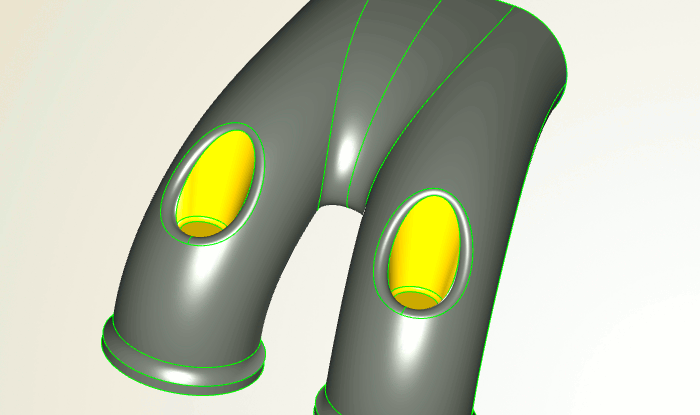 Community Forum
Why is it free? CAESES® Free helps us to collect a lot of amazing feedback. With this additional input, we are able to continuously improve our products, and bring the spirit of simulation-driven design to a broader community. Browse through the CAESES® Forum which also helps you to get up to speed with CAESES® Free.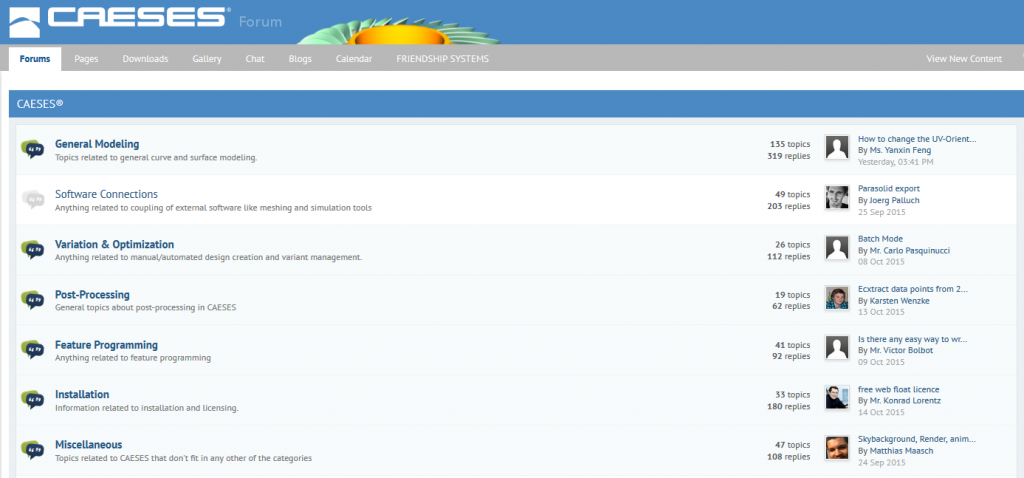 ---
Professional Quick Start
Intelligent Variable Geometry
You think that CAESES® is the right solution for you, but you cannot spend time on geometry modeling in your daily business? Simply ask us to set up a variable and CFD-ready model for you. Quick and professional. We create tailored parametric models for you in just a couple of days, based on your requirements and constraints. You can then immediately benefit from your custom model by using it together with either CAESES® Free, or together with our pro-edition to readily conduct automated design studies and formal shape optimizations.
Automation of the Design Process
We can also support you to automate your design process on the basis of CAESES® Free. This includes:
Automatic fitting of "dead" geometries into intelligent and variable geometries
Coupling of several simulation and meshing tools in a single GUI
Automation of the full CFD and optimization process (import geometry > fitting > single-click design studies & optimization > assessment), in such a case this can be based on our pro-edition
Interested in such a Quick Start?
Don't hesitate, just fill out the contact form and we will get back to you very quickly! Together we thoroughly discuss all the details and requirements of your application. As a positive side effect, we also get to know each other so that you have a good picture of the friendly and supportive team behind CAESES®.