CAESES Users Meeting 2019
FRIENDSHIP SYSTEMS is excited to invite you to the CAESES® Users Meeting 2019! This year, the event will take place in Berlin, Germany. Meet CAESES® users from all over the world, from various industries such as marine, turbomachinery, automotive and the aerospace sector.
When: Sep 18-20, 2019
Event Venue
The event venue Hotel Abion Spreebogen Waterside is located right in the heart of Berlin, with an amazing view, directly at the river Spree.
Hotel Booking
We have arranged a special rate for participants of this event at the Abion Hotel. The room rate per night is 125 Euro including tax and the breakfast buffet. Please note that pre-reserved rooms at the special rate are only available until June 17, 2019. Hotel reservations can be made through the direct reservation portal of the hotel. You will need to provide a credit card number to complete your reservation. You can also contact the hotel by phone +49 (0)30/ 399 20 992 or email info@abion-hotel.de . If you do so, please mention the booking code "CAESES".
Whether you want to stay in the conference hotel or in another hotel in the surrounding area: We strongly recommend booking your hotel room as early as possible. There are a lot of events and conferences in the month of September in Berlin and many hotels will be fully booked.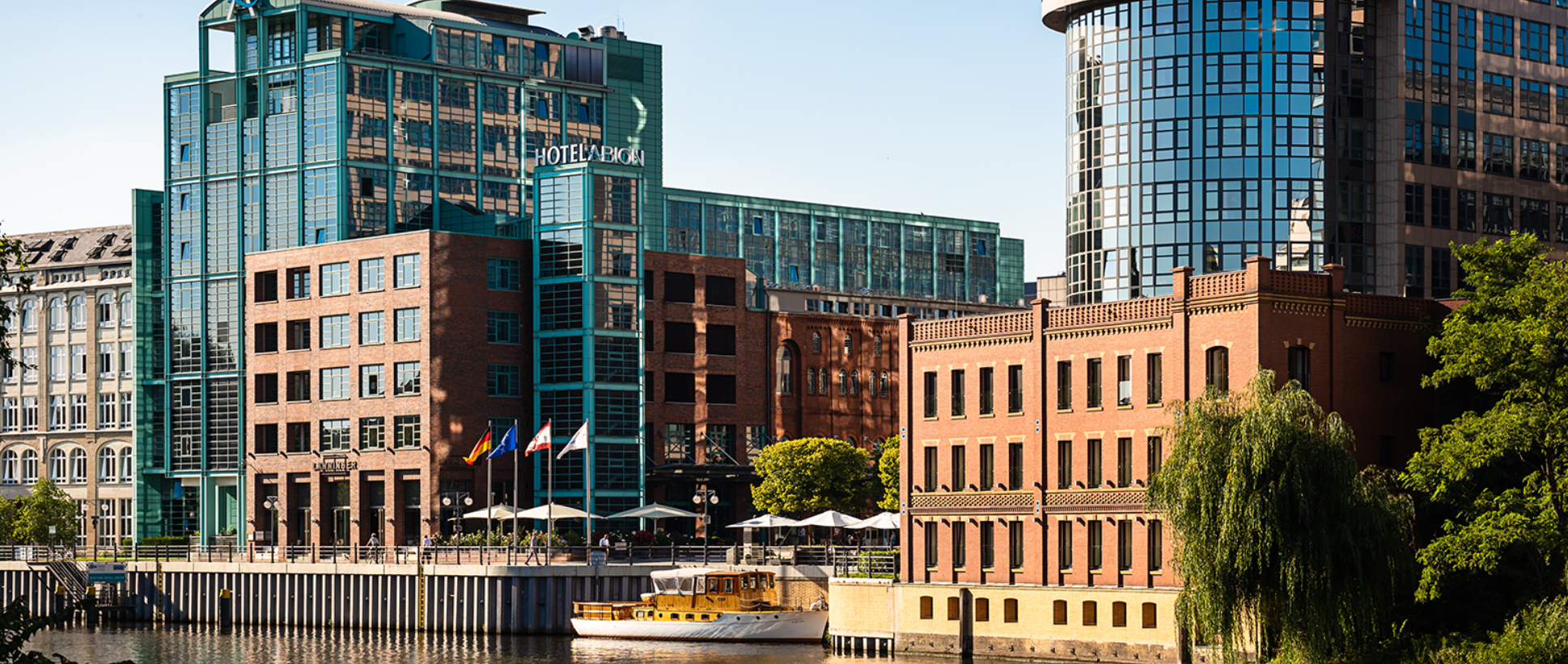 Workshops
Right before the conference (Wed, Sep 18), we will offer CAESES® beginner and advanced workshops with hands-on exercises. The workshops will run in parallel sessions on Wednesday. For registration, please use the form at the bottom of this page.
Workshop 1: CAESES Introduction and Overview
This workshop is for anyone who has not used CAESES® so far, or who has just started with it, to get a jump start. We will give an overview of the software capabilities including hands-on exercises and best practices for beginners. The following topics will be covered:
Introduction graphical user interface
Geometry modeling basics, parameters and design variables
Integration and automation of external CAE software
Running design studies and optimizations
Post-processing of result data
Bring your colleagues that haven't been in touch with CAESES®!
Workshop 2: CAESES Advanced Use and Best Practices
Being a workshop for active CAESES® users, we will dig deeper into some geometry modeling and feature scripting issues. As an essential part of this interactive session, we want to discuss tasks and challenges that our users are facing.
So, we need your input for this workshop – send us your suggestions! What do you want to cover in this workshop? Which topics keep you busy in your daily work with CAESES®? Which CAESES® skills do you want to improve? Use the comment form below during the registration or simply contact us at any time.
The agenda for this workshop has not been fixed yet, but the following topics are getting prepared at the moment:
Introduction to the next major version of CAESES
Configuration and use of the new CAESES app view
Advanced feature definitions with custom GUI, functions etc.
Integration of CAESES into the ANSYS Workbench (ACT Apps), and into Optimus and OptiSLang
User-defined custom attributes for any object
Edit and manipulation of imported geometry, in particular, BRep edit mode
Workshop 3: CAESES and NavCad for Hydrodynamic and Propulsion System Simulation
Accelerate your use of CAESES for marine vehicle design with HydroComp NavCad® Premium as the simulation solver. In this interactive workshop you will learn how to quickly build and employ a coupled CAESES-NavCad solution for hydrodynamic design studies and optimization. Join us for hands-on instruction to connect CAESES with NavCad's Vessel-Propulsor-Drive system simulation and its highly-efficient simplified-physics models for quick and easy design space evaluation. The workshop is suitable for new and experienced users of CAESES and/or NavCad, and will cover:
Introduction to the NavCad interface and workflow
Scope of NavCad system and component prediction models
Connecting NavCad to CAESES as a coupled quiet simulation solver
Quick start guide to really rapid design space evaluation (minutes not days)
Creating initial conditions and benchmarking for CFD
Workshop case studies – prepare and complete in real-time!
How to get your 30-day trial of NavCad Premium
Agenda
We are still creating the lineup, so stay tuned for an updated agenda in the next days and weeks! Confirmed presenters come from e.g. DNV GL, Kongsberg (formerly Rolls-Royce Marine), DEKC, MTU, KSB.
Keynote
We are happy to announce that the keynote will be given by Philip Ehrhorn, the Co-Inventor of the "The Great Bubble Barrier". In his presentation "Where the plastic problem begins and how we can tackle it with air bubbles", Philip will talk about the global plastic pollution and what solutions can help to clean up our rivers and oceans.
Special Sessions
On Friday, there will be special sessions for holistic ship design (with presenters from the R&D project HOLISHIP) and for advanced turbomachinery design (with presenters from the R&D project GAMMA). These sessions will give you deeper insights into how R&D additionally drives several CAESES developments. Both sessions will take place on Friday, Sep 20, 2019.
| WED, SEP 18 | | |
| --- | --- | --- |
| 12:00 – 13:00 | Registration | |
| 13:00 – 14:30 | Beginners Workshop 1 | Advanced Workshop 2 |
| 14:30 – 15:00 | Coffee Break | |
| 15:00 – 16:30 | Beginners Workshop 1 | Advanced Workshop 2 |
| 16:30 – 18:00 | Break | |
| 18:00 – 19:30 | Dinner for Workshop Attendees | |
| 19:30 – 21:00 | Registration | |
| 20:00 | Welcome Reception | |
THU, SEP 19
09:00 – 09:15
Welcome by FRIENDSHIP SYSTEMS
09:15 – 10:00
Philip Erhorn, The Great Bubble Barrier
Keynote: Where the plastic problem begins and how we can tackle it with air bubbles
10:00 – 10:30
Yuanjiang Pei, Aramco Services Company
Invited speech: Supercomputer-based design optimization of engine combustion systems
10:30 – 11:00
Coffee Break
11:00 – 12:40
Bardo Krebber, DNV GL
Optimization of asymmetric ship aftbodies

Toni Klemm, KSB
Nominal-actual comparison of optically measured pump impellers within CAESES

Harry Linskens, DEKC Maritime
Rapid concept design for cargo ships

Sponsor Presentation
GridPro

12:40 – 14:00
Lunch
14:00 – 14:30
FRIENDSHIP SYSTEMS
Product roadmap and current developments
14:30 – 16:20
Aphrodite Kanellopoulou, NTUA; Yan Kaeding, HSVA; Malte Mittendorf, FH Kiel
Parametric design and optimization of a battery-driven catamaran in CAESES

Stig Knudsen, Suzlon
Design and optimization of wind turbine aerodynamic add-ons

Paulo Macedo, Kongsberg
Advanced feature modeling for complex projects

Sponsor Presentation
Convergent Science

16:20 – 16:40
Coffee Break and Photo
16:40 – 18:00
Exhibition: Networking in the booth area, FSYS and partners present new developments
and current projects
19:00
Conference Dinner – Venue: Paulaner im Spreebogen
Enjoy with us cosy Bavarian ambience and traditional specialities as well as live music from the band "Die Guten"
FRI, SEP 20
Holistic Ship Design (HOLISHIP)
Advanced Turbomachinery Design (GAMMA)
09:00 – 10:30
Apostolos Papanikolaou / Jochen Marzi, HSVA; Stefan Harries, FRIENDSHIP SYSTEMS
The HOLISHIP project – Introduction and overview / Integration platform based on CAESES

George Zaraphonitis, NTUA
Holistic ship design and optimization of a RoPax ferry

Eeero Kahva / Antti Yrjanainen, ElomaticPreliminary design and optimization of a double-ended ferry with CADMATIC and CAESES

Friedrich Fröhlig, MTU
The GAMMA project: Turbochargers for MTU's gas engines

Kathrin Wendel, NUMECA Ingenieurbüro
Advanced grid generation for impellers and volutes by coupling Hexpress Hybrid and CAESES

Johannes Ratz, TU Darmstadt
Multi-objective optimization of a compressor for turbocharging

10:30 – 11:00
Coffee Break
Holistic Ship Design (HOLISHIP)
Advanced Turbomachinery Design (GAMMA)
11:00 – 12:30
Sverre Torben / Paulo Macedo, Kongsberg
Multi-phase design and optimization of an OSV for subsea operations

Marco Göttsche, S.M.I.L.E.; Antti Yrjanainen, Elomatic
Optimization of a gravity based foundation for shallow water application using ANSYS and CAESES

Romain Le Nena, Naval GroupHolistic design exploration of a Multi-Purpose Ocean Vessel

Nicolas Lachenmaier, MTU
MTU's next generation ZR radial turbines

Hedi Böttcher, FRIENDSHIP SYSTEMS
Design space reduction with super parameters for faster optimization

Eva Bilkova, Czech Technical University
Low head water turbine optimization using CAESES

12:30 – 14:00
Lunch
14:00 – 15:40
Sponsor Presentation
CPU 24/7

Kevin Cremanns, PI Probaligence
Optimization of a pin cooling array using probabilistic intelligence

Leif Broberg, FLOWTECH International
Design of ships in waves using CAESES and SHIPFLOW

Nico Rousselon, Artemis Racing
America's Cup and advanced yacht design with CAESES

15:40 – 16:00
FRIENDSHIP SYSTEMS
Conclusion, questions, closing presentation (official conference end)
Event Fees
In order to register for the workshop and/or the conference, please use the form below. The conference fees are as follows (note that the given prices do not include any taxes):
| | Standard Rate | Early Bird Rate* |
| --- | --- | --- |
| Conference Day 1 including Social Event | 320 € | 256 € |
| Conference Day 2 | 320 € | 256 € |
| Both Days | 600 € | 480 € |
| Both Days (Academic) | 480 € | 384 € |
| Both Days (Student) | 240 € | – |
| Presenter | Free for presenting persons** | – |
| Workshops | 150 € | – |
* Until May 31, 2019.
** Presenters are not charged for the conference days. Workshop participation needs to be booked separately.
Confirmation, Payment and Receipt
A confirmation email will be sent shortly after you register. An invoice will be sent to you via email once your registration details have been verified. All payments are due in EURO. Wire transfer is the accepted payment method. Please ensure that bank fees (exchange rate, transfer charge etc.) are covered. On the wire transfer, please note the invoice number as reference as well as the name of the registrant(s). Wire transfer information will be included on the invoice.
Refund Policy
Registered attendees, who unfortunately cannot attend the conference, may be substituted by a colleague or, alternatively, may receive a refund on the registration fee. In the latter case a cancellation fee of 100 € needs to be asked, provided that the refund request is received by July 31, 2019. After this date no refund can be granted.
Students
Attendees registering as students must submit a short letter by their department head or supervising professor that confirms their status as a full time student. Please send this document to this email address, or by fax to +49 331 96766 19. For the invoice, make sure you use the correct address, depending on who is taking over the payment for the event (private address vs. university address). There is also the option to participate in the sponsorship offer, see the section "Student Sponsorship and Award" above.
Pictures
We plan to take pictures during the event, plus a nice group photo. By registering to this event, you agree that pictures will be published, for instance, on our website.
Sponsorship
You would like to be a sponsor of this event? Get one of the limited exhibition spaces and register for your sponsorship package. The price for the sponsorship is 1.500€ and includes:
Booth 2 x 3 m
1 Person included for the two conference days
Marketing material included in conference bag
Sponsor logo on conference website and in newsletters
Upgrade
We offer a sponsorship upgrade package for 500€, which additionally includes:
10 minutes marketing presentation
Second person included for the two conference days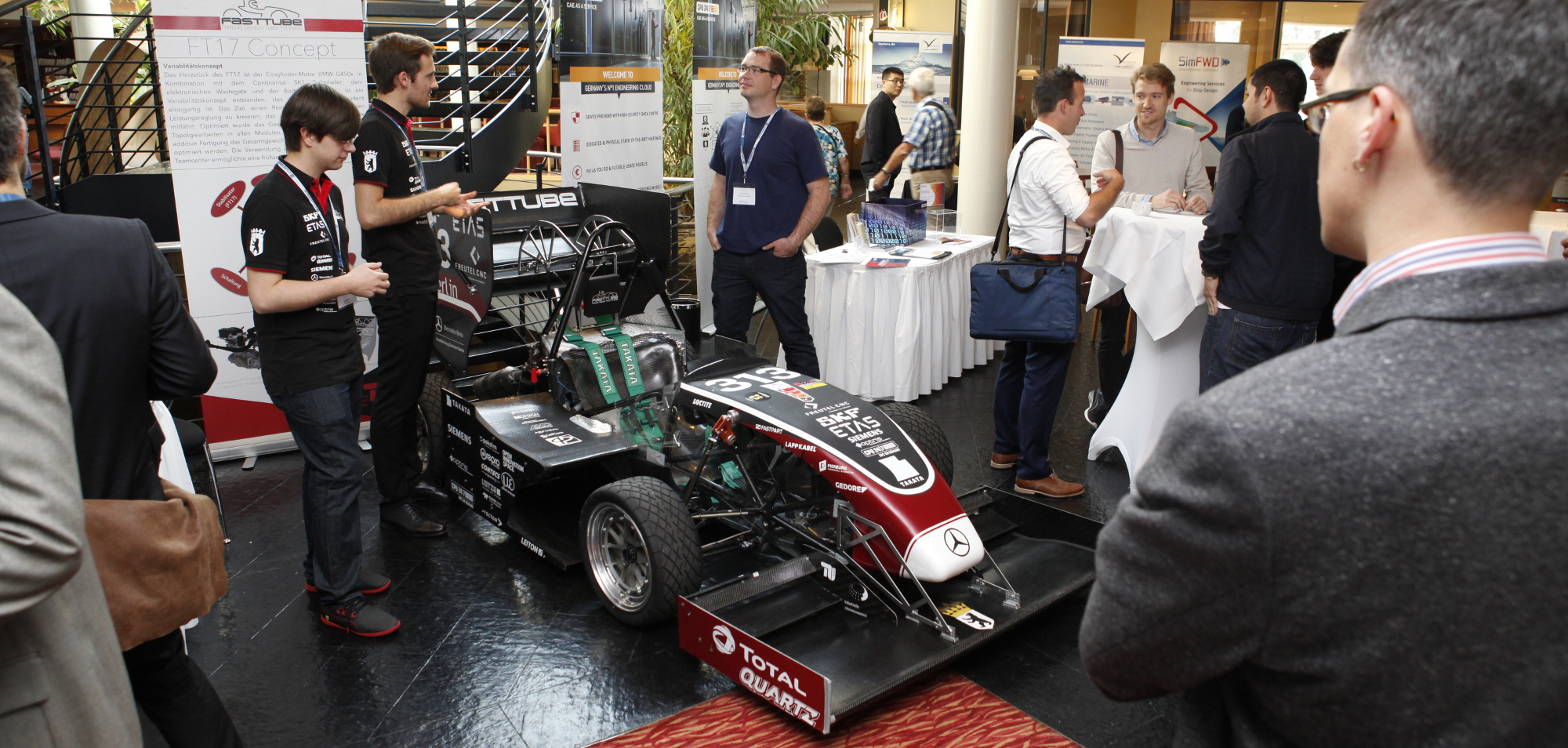 Not Sure Yet Whether to Join?
Check out the presentations from 2017 to get an idea of what you can roughly expect in 2019.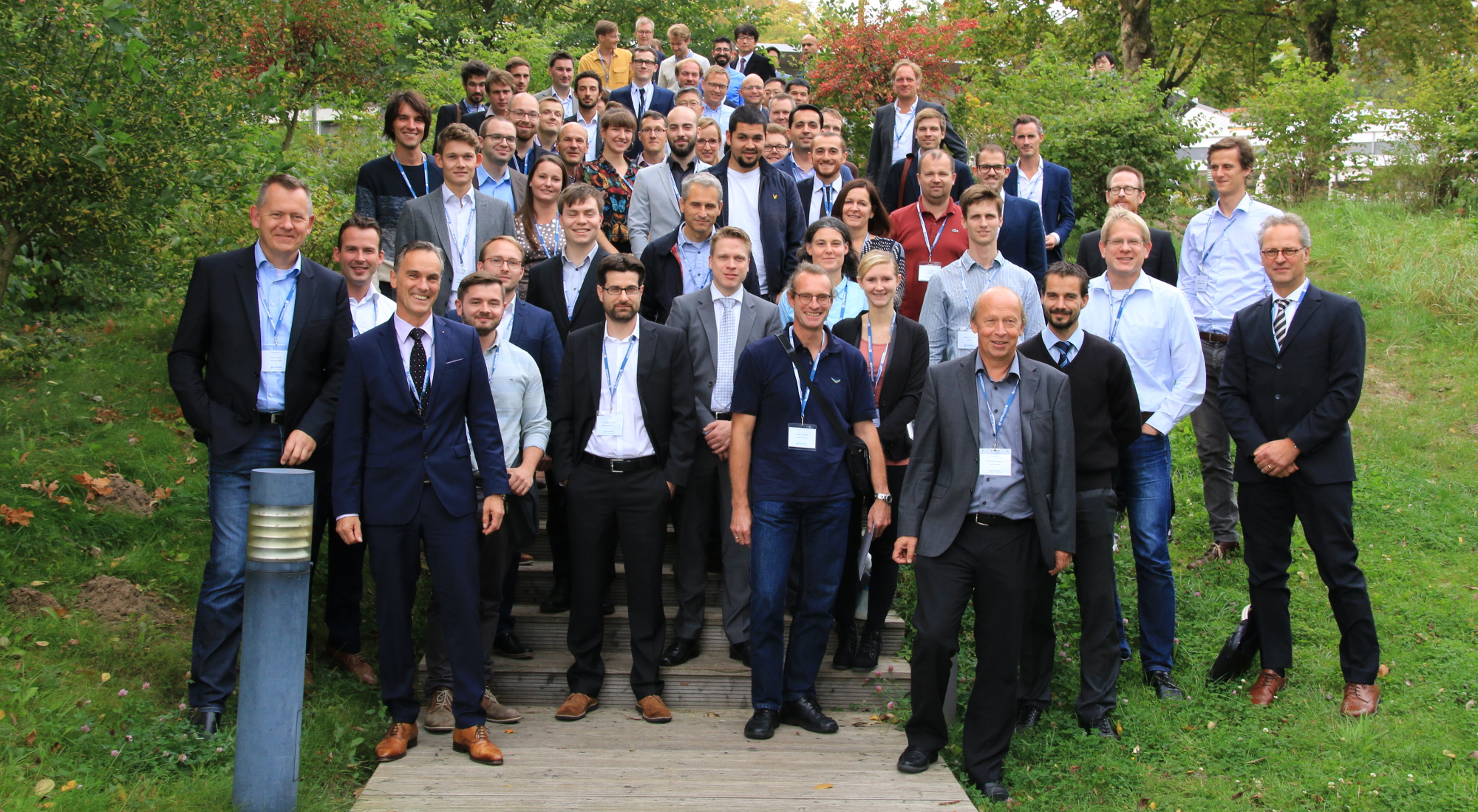 Registration
Please use the form below to register for the CAESES® users meeting and the workshops. If you want to present a CAESES®-related topic, please let us know by selecting "Presenter" at the input field "Who I am":
---