EVENT SPONSORS

Save the Date!
FRIENDSHIP SYSTEMS is excited to invite you to the CAESES® Users Meeting 2019! The event will take place in Berlin, Germany, Sep 18-20, 2019.
When: Sep 18-20, 2019
Meet CAESES® users from all over the world, from various industries such as marine, turbomachinery, automotive and the aerospace sector. More details and a first preliminary agenda will be released in the next months. So, don't miss to put this date into your calendar!
Event Venue
The event venue Hotel Abion Spreebogen Waterside is located right in the heart of Berlin, with an amazing view, directly at the river Spree.
Hotel Booking
We have arranged a special rate for participants of this event at the Abion Hotel. The room rate per night is 125 Euro including tax and the breakfast buffet. Please note that pre-reserved rooms at the special rate are only available until June 17, 2019. Hotel reservations can be made through the direct reservation portal of the hotel. You will need to provide a credit card number to complete your reservation. You can also contact the hotel by phone +49 (0)30/ 399 20 992 or email info@abion-hotel.de . If you do so, please mention the booking code "CAESES".
Whether you want to stay in the conference hotel or in another hotel in the surrounding area: We strongly recommend booking your hotel room as early as possible. There are a lot of events and conferences in the month of September in Berlin and many hotels will be fully booked.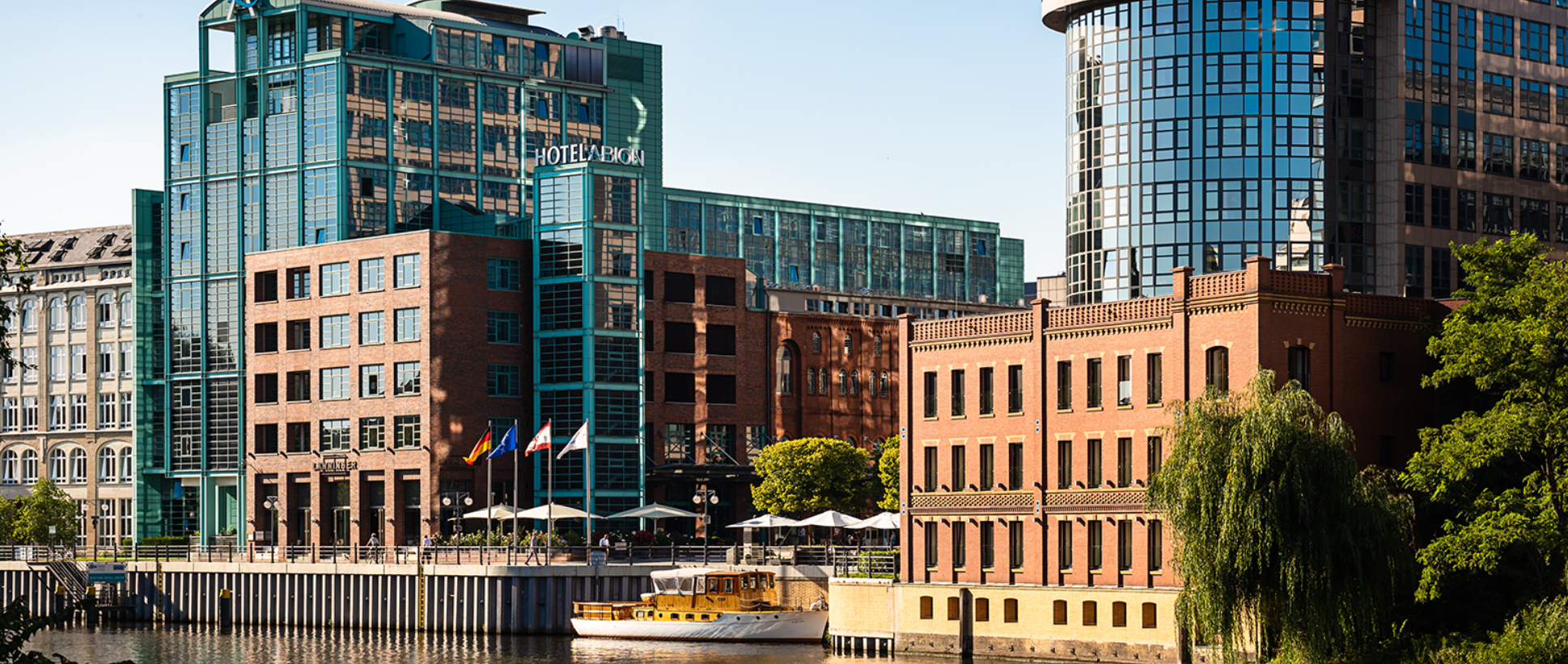 Workshops
When: Sep 18, 2019
Right before the conference we will offer CAESES® workshops with hands-on exercises where you can try out new features, and where your feedback is welcome. These workshops will be given in smaller groups and are intended to also trigger lively discussions among CAESES® users. We are still putting together the workshop content. Feel free to send us your suggestions! For registration, please use the form at the bottom of this page.
Agenda
A first preliminary agenda is coming up in early 2019. In the evening of the workshop day (Sep 18, 2019), we will meet in the hotel for a welcome reception. In the evening of the first conference day (Sep 19, 2019), there will be a social event with nice food and drinks.
Note that there will be dedicated sessions on the European R&D project HOLISHIP on Friday, Sep 20, 2019.
| Event Program | When |
| --- | --- |
| Workshops and Welcome Reception | 18.09.2019 |
| Conference Day 1 and Social Event | 19.09.2019 |
| Conference Day 2 | 20.09.2019 |
Event Fees
In order to register for the workshop and/or the conference, please use the form below. The conference fees are as follows (note that the given prices do not include any taxes):
| | Standard Rate | Early Bird Rate* |
| --- | --- | --- |
| Conference Day 1 | 320 € | 256 € |
| Conference Day 2 | 320 € | 256 € |
| Both Days | 600 € | 480 € |
| Both Days (Academic) | 480 € | 384 € |
| Both Days (Student) | 240 € | – |
| Presenter | Free for presenting persons** | – |
| Workshops | 150 € | – |
* Until May 18, 2019.
** Presenters are not charged for the conference days. Workshop participation needs to be booked separately.
Confirmation, Payment and Receipt
A confirmation email will be sent shortly after you register. An invoice will be sent to you via email once your registration details have been verified. All payments are due in EURO. Wire transfer is the accepted payment method. Please ensure that bank fees (exchange rate, transfer charge etc.) are covered. On the wire transfer, please note the invoice number as reference as well as the name of the registrant(s). Wire transfer information will be included on the invoice.
Refund Policy
Registered attendees, who unfortunately cannot attend the conference, may be substituted by a colleague or, alternatively, may receive a refund on the registration fee. In the latter case a cancellation fee of 100 € needs to be asked, provided that the refund request is received by July 31, 2019. After this date no refund can be granted.
Students
Attendees registering as students must submit a short letter by their department head or supervising professor that confirms their status as a full time student. Please send this document to this email address, or by fax to +49 331 96766 19. For the invoice, make sure you use the correct address, depending on who is taking over the payment for the event (private address vs. university address).
Pictures
We plan to take pictures during the event, plus a nice group photo. By registering to this event, you agree that pictures will be published, for instance, on our website.
Sponsorship
You would like to be a sponsor of this event? Get one of the limited exhibition spaces and register for your sponsorship package. The price for the sponsorship is 1.500€ and includes:
Booth 2 x 3 m
1 Person included for the two conference days
Marketing material included in conference bag
Sponsor logo on conference website and in newsletters
Upgrade
We offer a sponsorship upgrade package for 500€, which additionally includes:
10 minutes marketing presentation
Second person included for the two conference days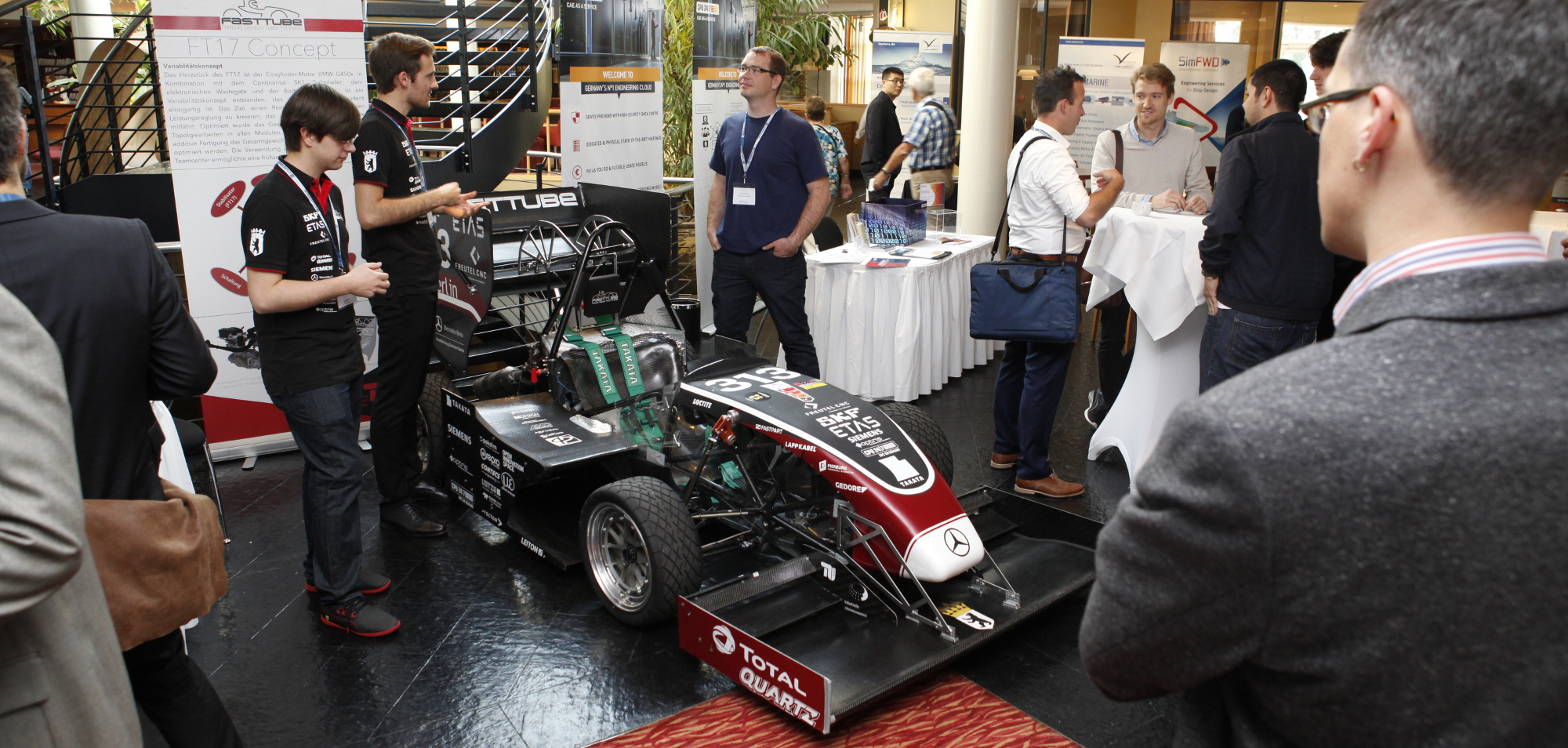 Not Sure Yet Whether to Join?
Check out the presentations from 2017 to get an idea of what you can roughly expect in 2019. Sure, this time it's also up to you to shape this next users meeting, so, let's join us!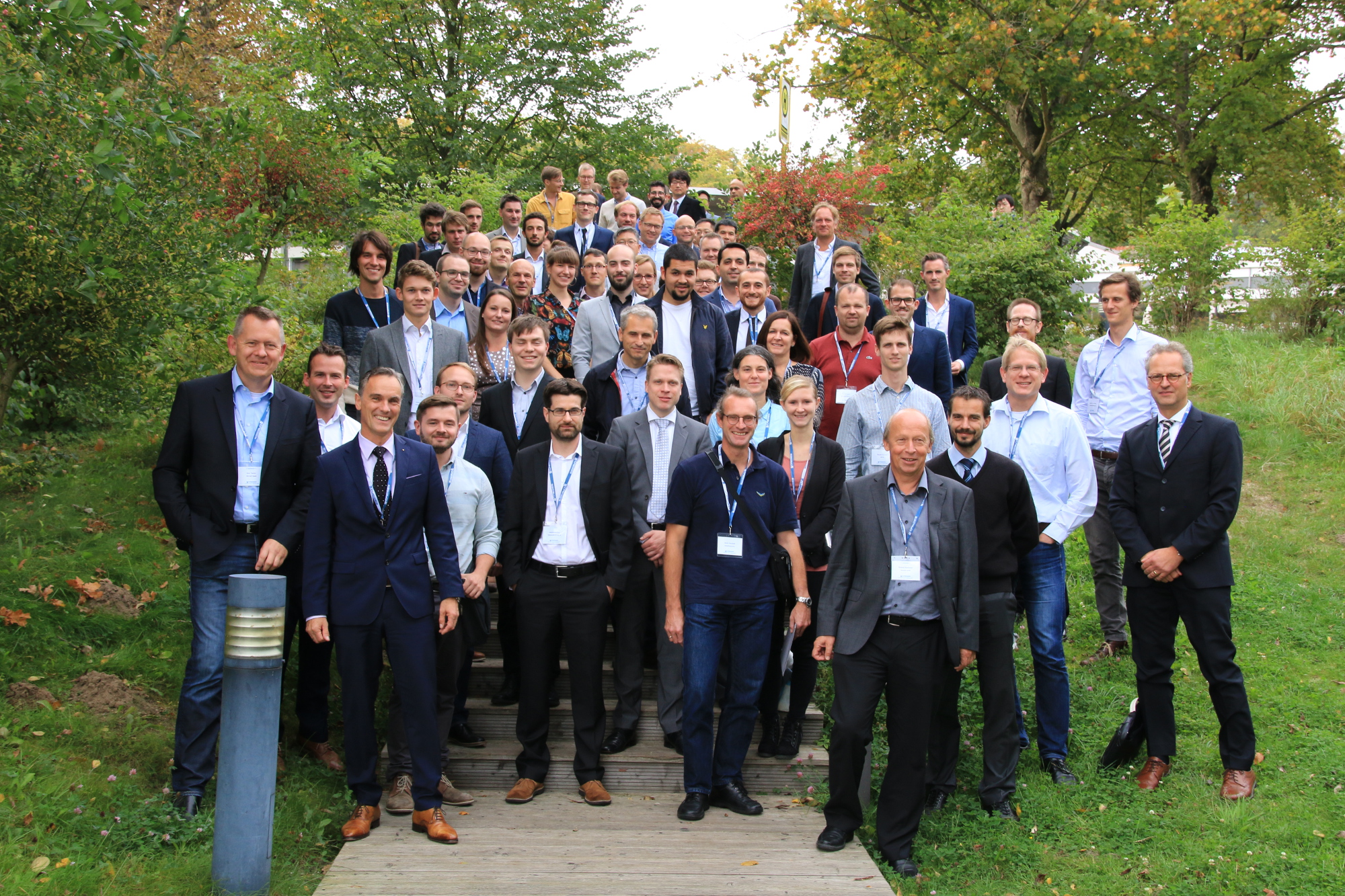 Registration
Please use the form below to register for the CAESES® users meeting and the workshops. If you want to present a CAESES®-related topic, please let us know by selecting "Presenter" at the input field "Who I am":
---